Print This Post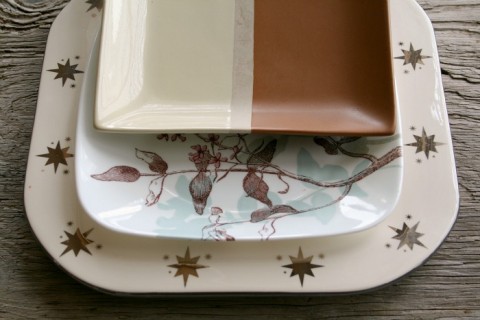 Regular people call a dish a dish, a spoon a spoon and a weathered enameled pot "that ol' crummy pot."
Food bloggers call them props, and the more these props evoke a period or era, the more weathered and used, the more special, the better. We say, "What props are you using in your photo?" to each other, not "where are your dishes?"
All it means is which rustic platter are you putting the sizzling steak on, what precious teaspoon will adorn your hand-crafted seasonal berry sorbet, and what shallow, yet wide bowl will show off to perfection your organic free-range chicken saffron soup with homemade semolina noodles?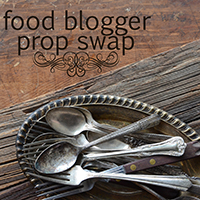 So you can imagine the glee when bloggers Alyssa of Everyday Maven and Faith of An Edible Mosaic devised a "Food Blogger Prop Swap," wherein food bloggers who signed up sent a box of their loved-but-overused props to another secret blogger, and they, in turn, received a box of new-to-them props.
I sent off my box of goodies to Jennifer of Kitchy Cooking, and from Pam at Blueberries And Blessings got a box full of plates and platters!
I particularly love the collection of platters she sent (see the lead photo at the top), which should be wonderful for serving all summer long.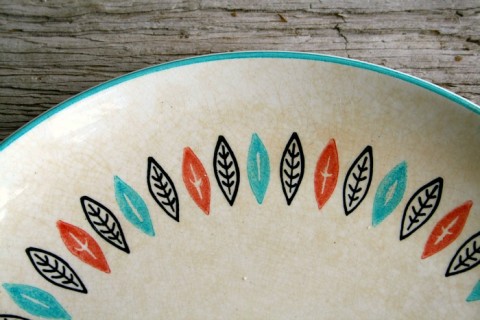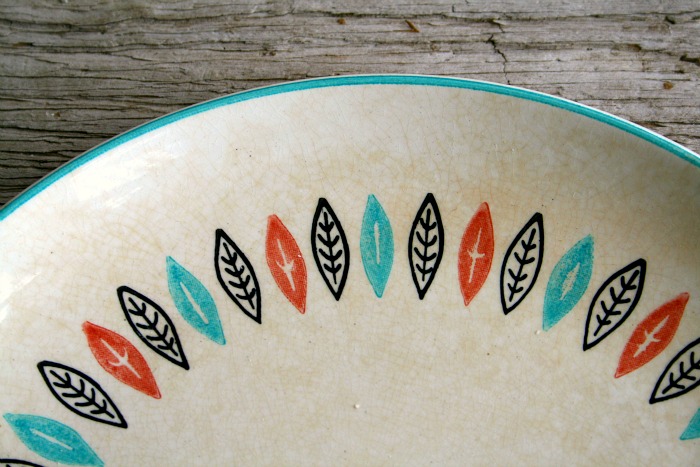 And my favorite design was on this retro plate, above. I love the colors and simplicity. For some reason, it reminds me of the 1960s.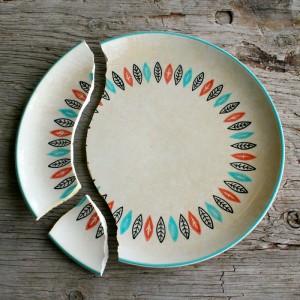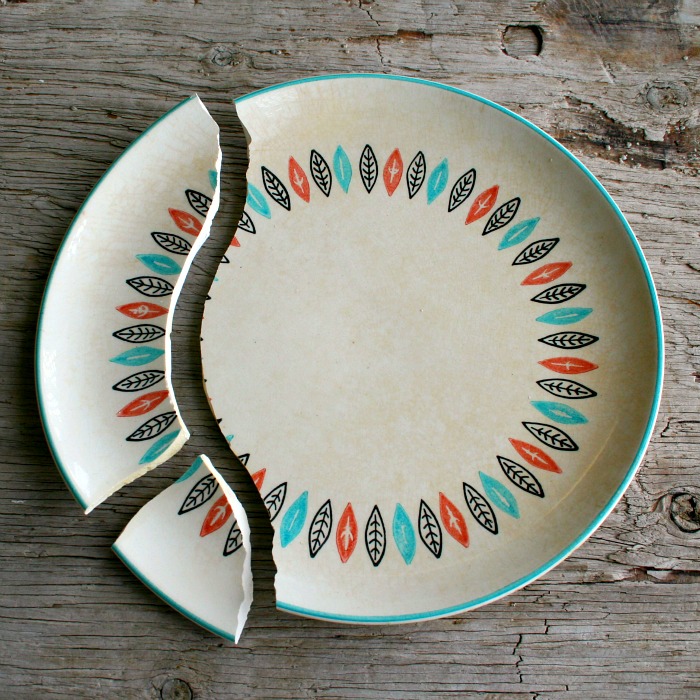 Unfortunately, the postal Gods were unkind to it, and this was the result when I took it out of the package. 🙁  I was lucky that it broke only in three pieces, so I have my handy husband working on gluing it back into one. That will make it even more rustic and appealing, don't you agree?
The fleet-footed messengers were also unkind to this once-cute red, white and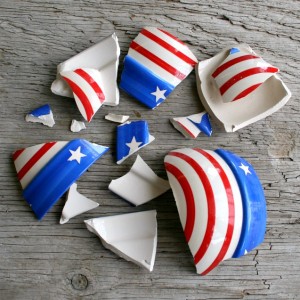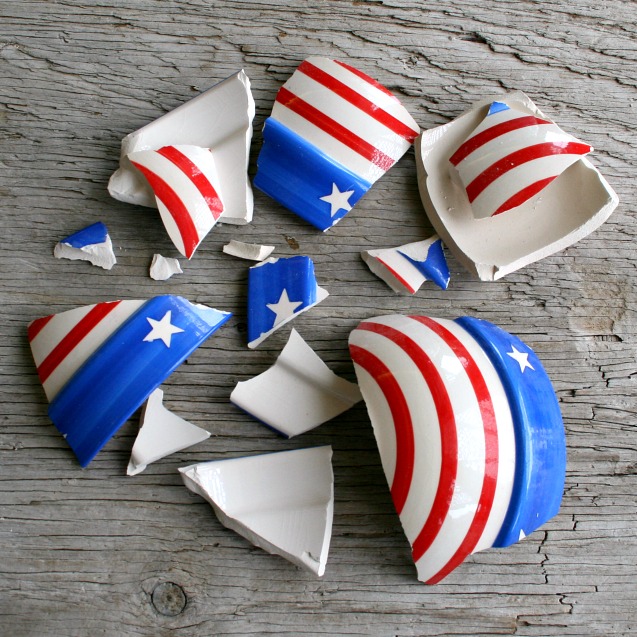 blue flag bowl. I don't think it can be glued, though.
Thanks so much to Pam for sharing with me a lovely collection of plates and platters, and I promise to make something delicious to show them off in style!
I decided to start by using one for a simple breakfast on the first day of summer when school was done. Pancakes and bacon were called for. Don't they look cute on Pam's plate?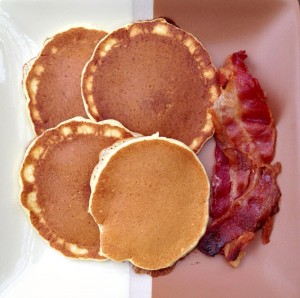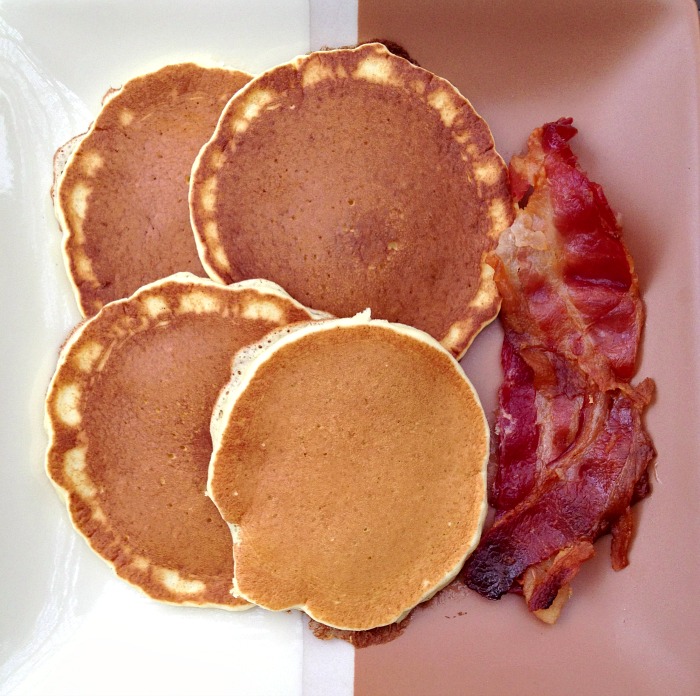 When are we doing it again?
If you'd like to see all the various props that were swapped by all participants, go over to Everyday Maven or An Edible Mosaic, where you can click through to any of the participating blogs.