Print This Post
Merlot Sangria: Fresh, fruity and fun, Sangria made from a bottle of merlot and some fresh fruit is the adult beverage for summer.
As summer begins, we need to celebrate, and what better way than with tapas and sangria?
If you have school-age children (from kinder through college), the true first day of summer is measured by the last day of school. When you're a parent, you measure the seasons not by the calendar, but by school holidays. AmIright?
So for all of us who made it hanging on by the fingernails through another school year, and by "all of us" I mean not only children and parents, but teachers, school staff and administrators, too, I raise my glass of Merlot Sangria, and say "cheers" to a job well done.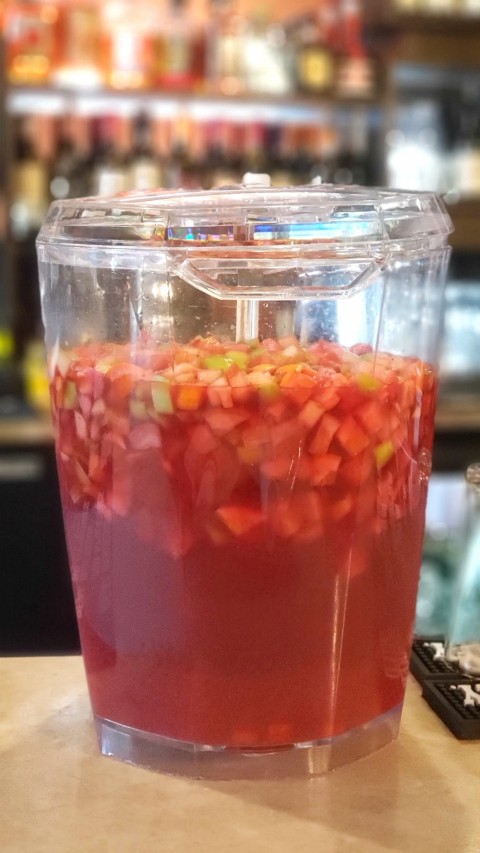 This vat of Merlot Sangria comes to us via Jose Becerra, the bartender since 2001 at The Black Trumpet restaurant in Huntington Beach, Calif. I had the pleasure of dining there, and he delighted in serving us from his bucket 'o sangria. We loved it! It was fresh, fruity, eminently quaffable.
Check out Jose Becerra in the video below, serving up his Merlot Sangria. You'll see he starts with ice in the glass, then ladles in the drink, and then ladles in some of the fruit floating on top.


Fresh, fruity and fun, Sangria made from a bottle of merlot and some fresh fruit is the adult beverage for summer. There's a secret ingredient you might not guess, but don't leave it out!
Ingredients
1 bottle merlot (or any other red wine you have hanging around)
1 cup pomegranate juice
1 cup orange juice
1/4 cup brandy
2 cinnamon sticks
Fresh strawberries, cut into chunks
Green apple, cut into chunks
Orange, cut into chunks
Directions
Add all ingredients to a large pitcher and stir to combine. The fruit will naturally float to the top. Allow to rest in the refrigerator for a few hours before serving.
To serve, fill wine goblets with crushed ice or ice cubes, and strain wine into the glasses.
Enjoy!
Serves 6-8, depending on portion size and thirst!
Notes
Recipe source: Verbal recipe from Jose Becerra, bartender at The Black Trumpet restaurant in Huntington Beach, California.
Type of wine: Becerra prefers Merlot, but says of course you can use any type of red wine you have around.
https://www.shockinglydelicious.com/merlot-sangria/
Copyright Dorothy Reinhold | ShockinglyDelicious.com. All rights reserved.
Pin the image below for Merlot Sangria to your Pinterest board to save this recipe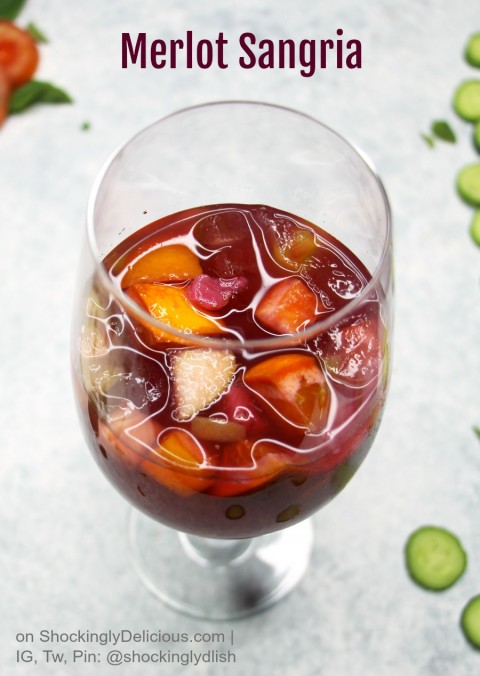 I had the pleasure of eating lunch at The Black Trumpet in Huntington Beach, Calif., sponsored by Melissa's Produce. The restaurant, which specializes in Mediterranean tapas (small plates) from Spain, France, Italy, Greece and Morocco, wanted to show off their chops.
Take a gander at a few of their shockingly delicious tapas dishes!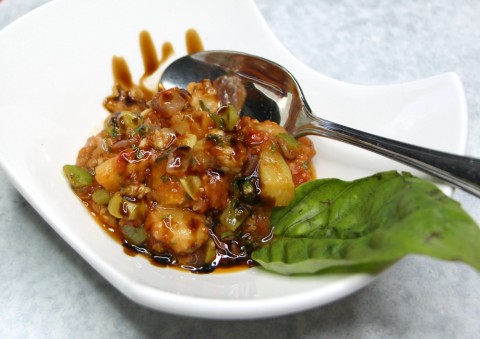 Caponata (Sicilian eggplant dip)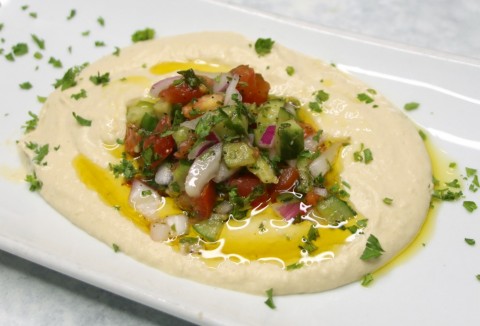 Hummus (garbanzo dip)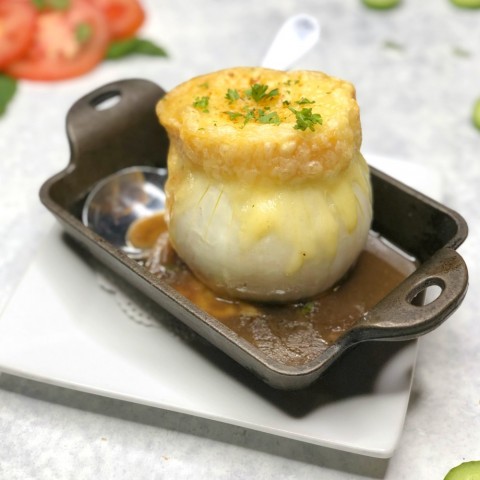 Onion soup (served in a whole onion shell! Simply amazing.)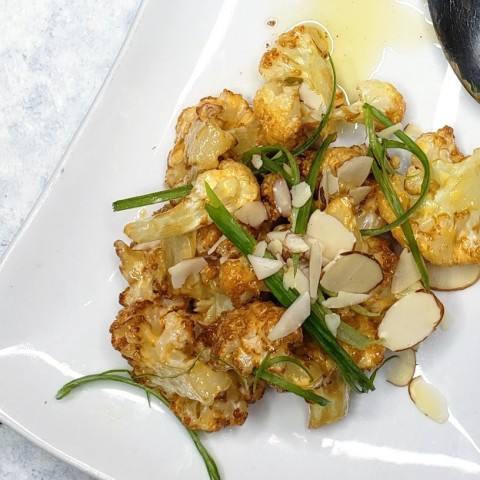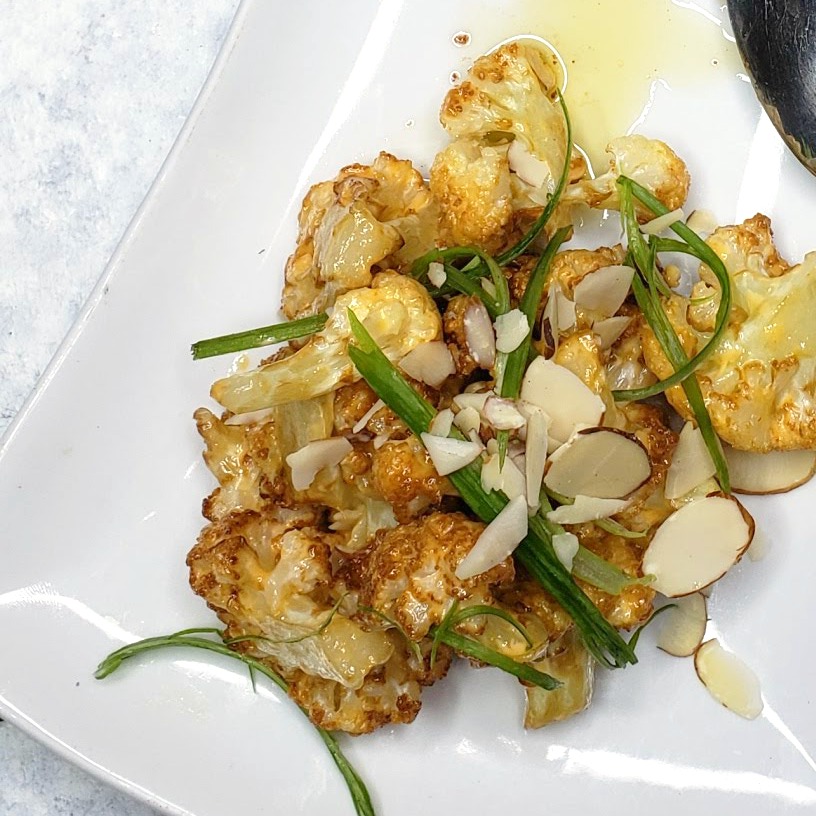 Cauliflower, quick fried, with sriracha and harissa aioli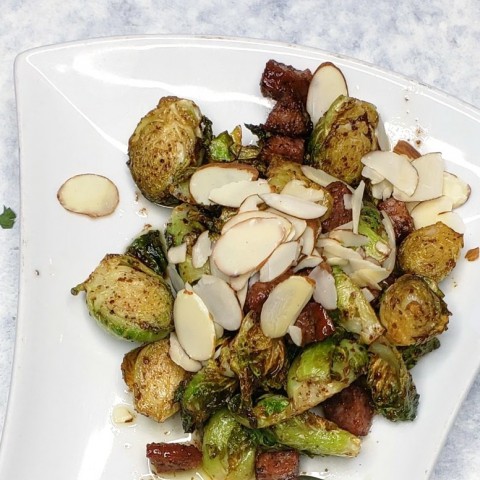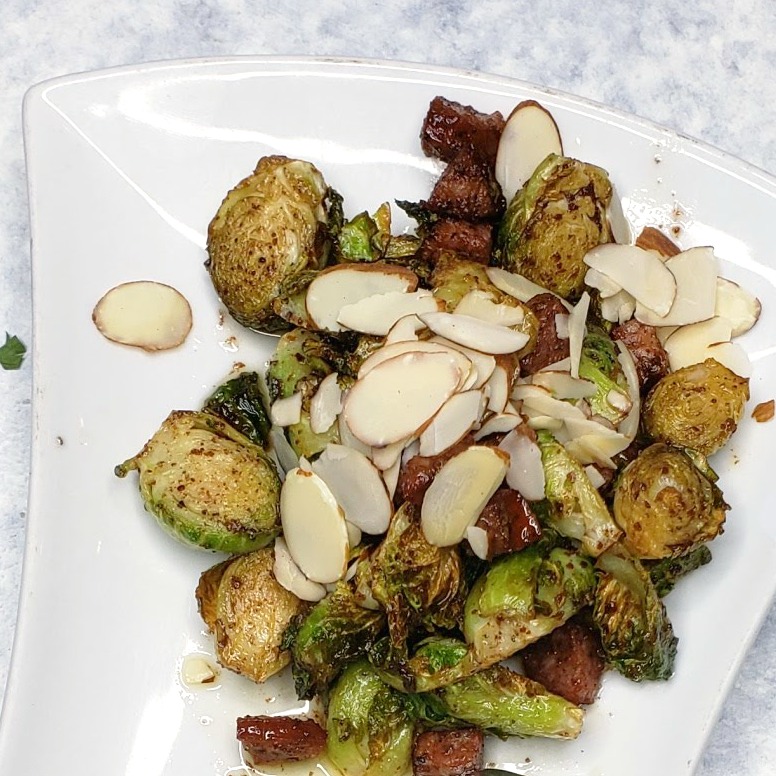 Brussels sprouts and chorizo in a sumac vinaigrette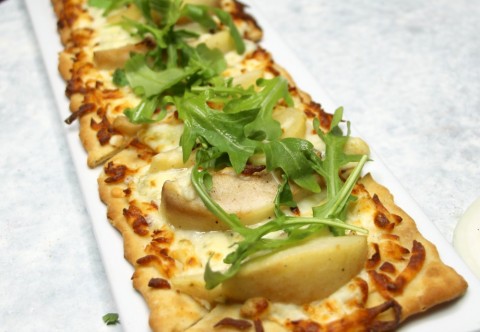 Pizzette pera, a pizza-flatbread with roasted pear, baby arugula, Gorgonzola and mozzarella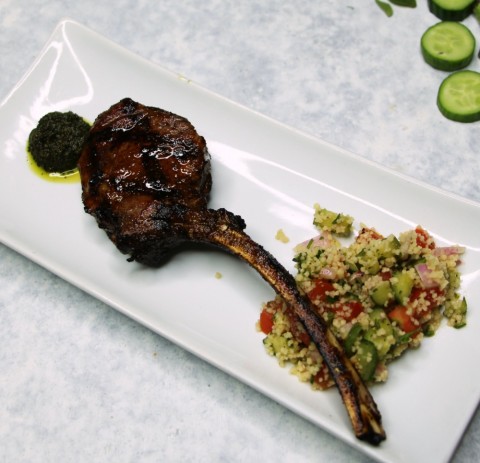 Lamb lollipop with Moroccan couscous and mint pesto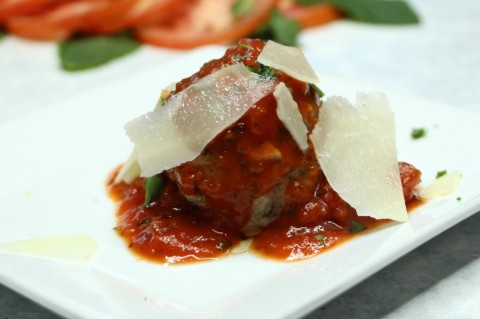 Veal meatball with house marinara and shaved pecorino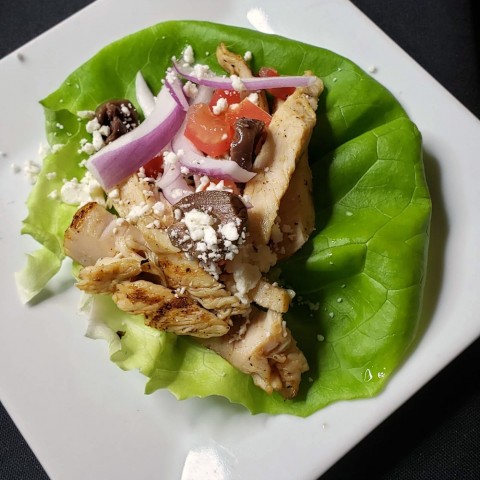 Mediterranean taco with a butter lettuce "shell," grilled chicken, cucumbers, Roma tomatoes, red onions, feta, Kalamata olives, oregano and tzaziki dip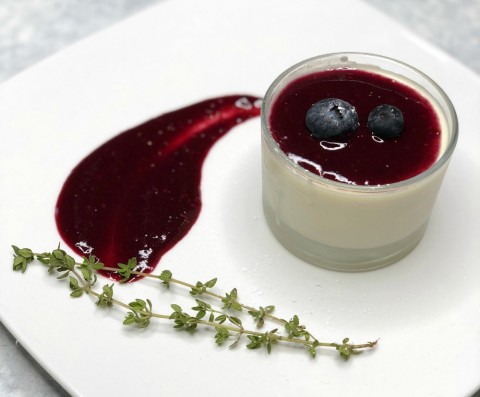 Berry panna cotta
Who wants to go?
I'll meet you there for happy hour and tapas!
The Black Trumpet
7041 Yorktown Ave.
Huntington Beach, California
(714) 842-1122
Want another sangria recipe, but with burgundy?
If you like Sangria, please also try my Fruity Burgundy Sangria ⇓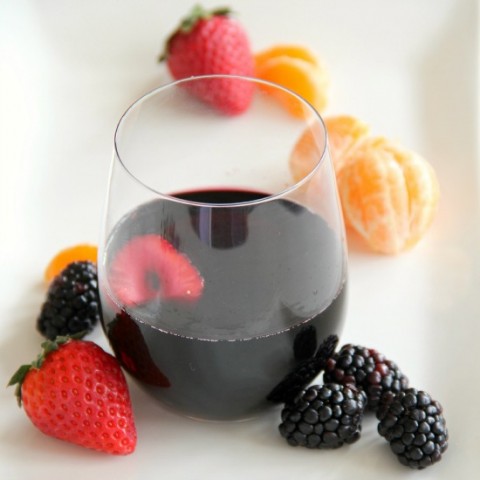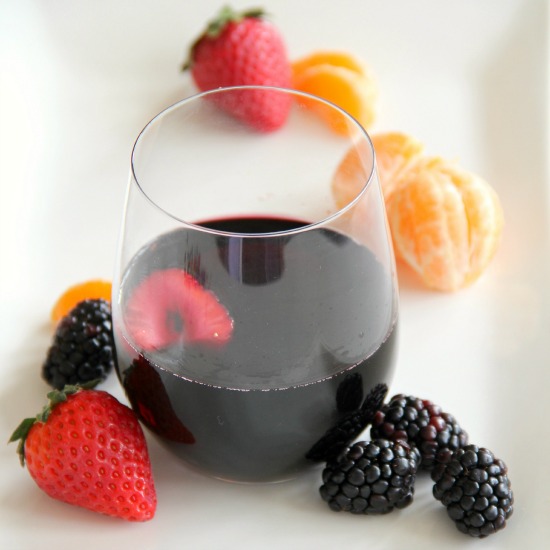 Thanks to Melissa's Produce for hosting me for lunch. Photo credit: Many of the appetizer photos are by Melissa's Produce, as well.
This was originally published June 11, 2019, and has been refreshed and republished today.

Thanks for visiting…are you hungry for more? Follow Shockingly Delicious on…
FACEBOOK | PINTEREST | INSTAGRAM | TWITTER
…for all the latest recipes, ideas and updates!
This post may contain affiliate/referral links. It is a way for this site to earn advertising fees (at no cost to you) by advertising or linking to certain products and/or services that I approve and prefer.