Print This Post
Teenagers were coming over for dinner, and upon the request of my son, I threw 3-Ingredient Chicken Cacciatore in the slow cooker.
But three teenage boys need lots and lots of food, so I was searching for something else I could make that might be special. Garlic Bread is always welcome to sop up the sauce with this main dish, but that's old hat.
I needed a new idea, and I found it in the form of Indian Fry Bread. It's a simple, flat, biscuit-like dough quickly fried in a skillet. A typical fry bread has flour, baking powder, salt and water, and it is fried in oil, shortening or lard.
But what if I added Italian seasonings and herbs to that simple dough, and fried it quickly in olive oil?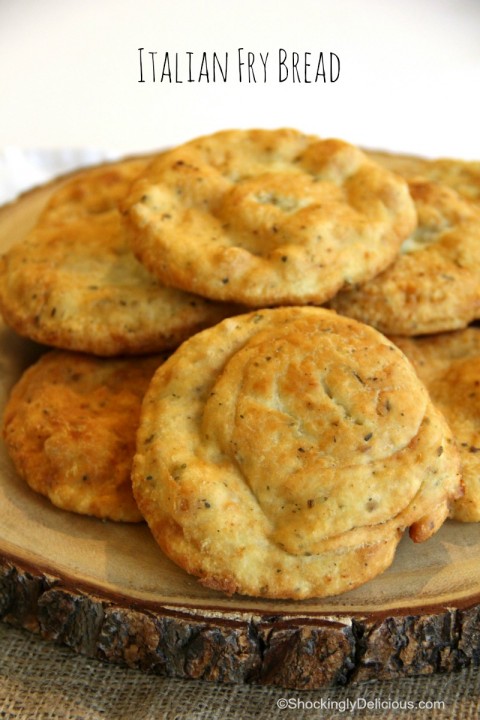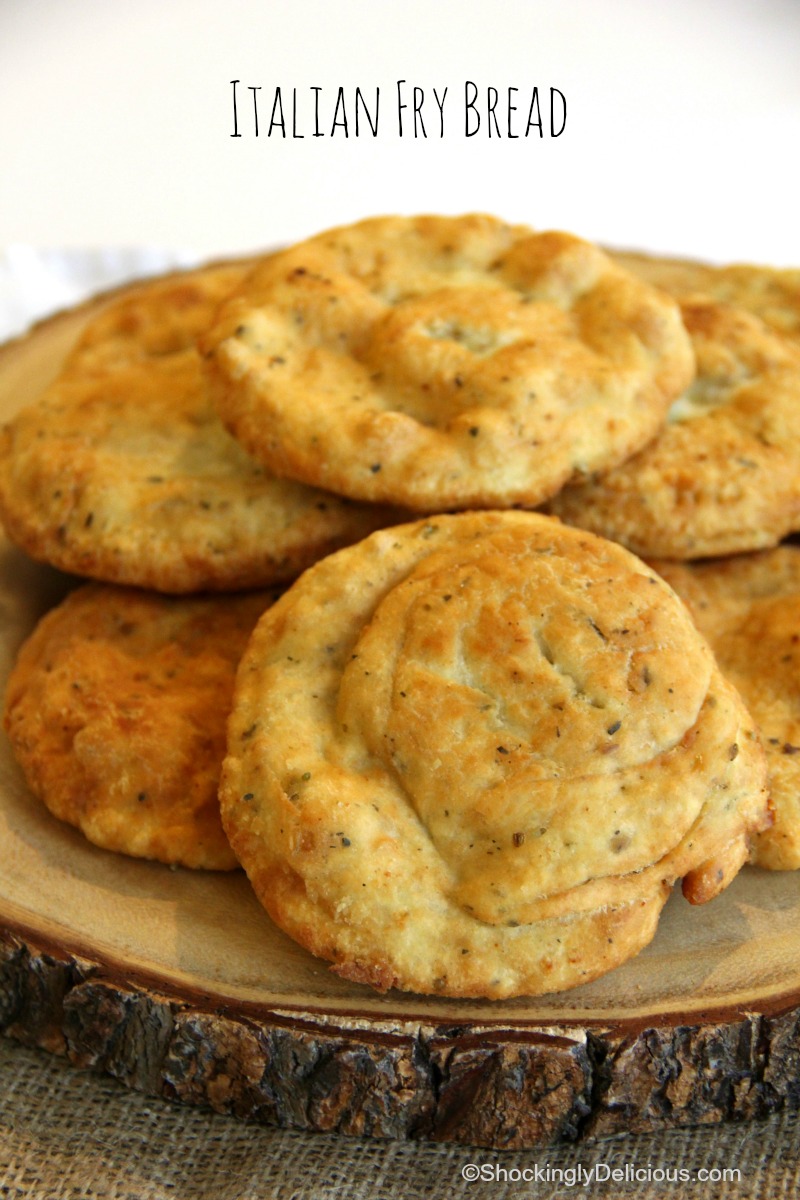 Success! Thumbs up!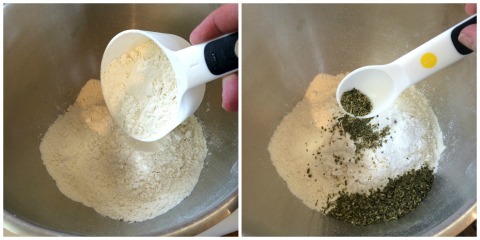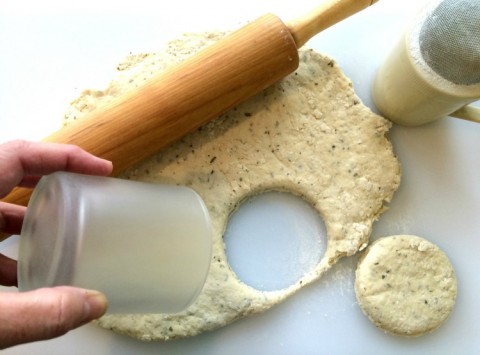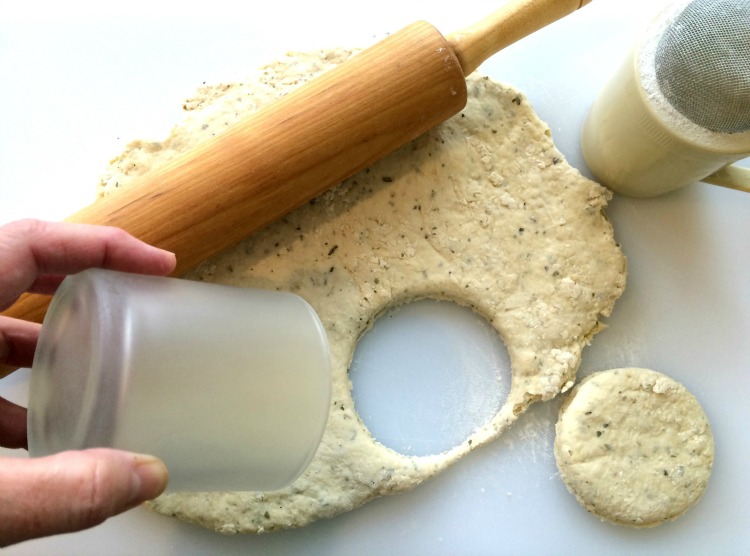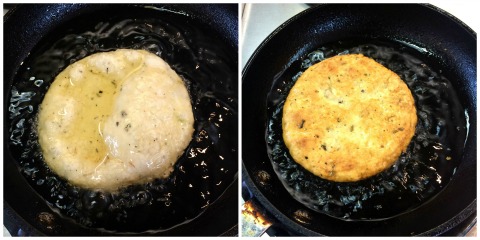 It's a very easy dough to make.
Try it and see if you like it as a change from old-school garlic bread.
Classic fry bread gets reinvented as Italian Fry Bread with the addition of some Italian herbs and seasonings.
Ingredients
3 cups all-purpose flour
1 tablespoon baking powder
4 teaspoons dried Italian herb blend (I used Penzey's Frozen Pizza Blend)
1/4 teaspoon onion powder
1/4 teaspoon garlic powder
1/2 teaspoon salt
1 cup warm water
Olive oil, for frying
Directions
In a large mixing bowl, combine flour, baking powder, herb blend, onion and garlic powders, and salt. Add warm water slowly, and mix dough until soft but not super sticky. (I did this in my KitchenAid mixer on low, and it took 20 seconds or so, but you can do it by hand.) Sometimes a touch more flour or water will be needed to get the right consistency.
Roll out dough to 1/4 inch thick and cut with a large round cookie cutter. I used a large-mouth glass because I was too lazy to find my cookie cutters! I then rolled out each cut bread just a bit more, because I found I had the best success with a 4-inch diameter biscuit. My dough made 10 breads.
Add oil to a heavy skillet just enough to cover the bottom. Heat oil until it shimmers. Add a few bread rounds to hot oil (oil will only come part way up the sides of the dough disc) until bubbles appear on top of dough. Turn over and fry other side until golden. The frying process will take between 1-3 minutes per bread.
Makes about 10 (4-inch) breads.
Notes
https://www.shockinglydelicious.com/italian-fry-bread/
Copyright Dorothy Reinhold | ShockinglyDelicious.com. All rights reserved.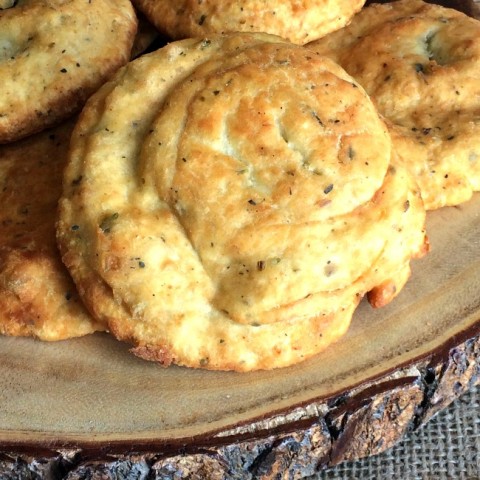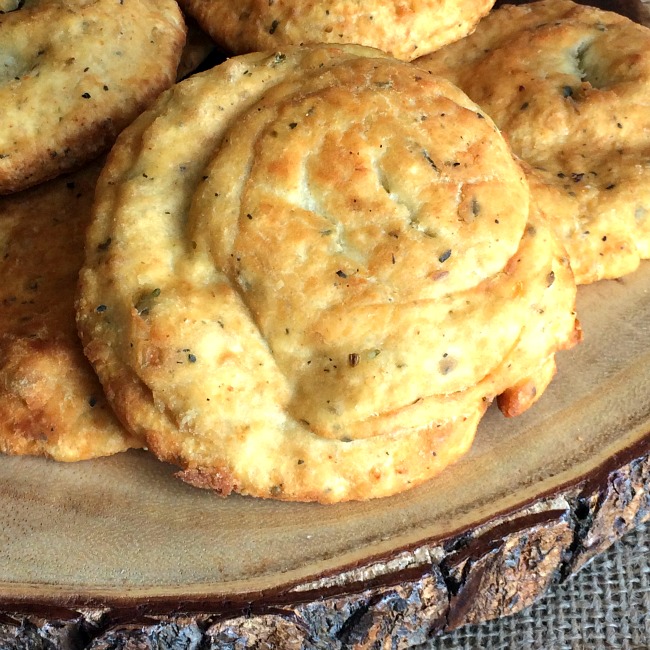 Out of the oven and ready for action!
I found inspiration for this recipe over at the food blog Hun What's For Dinner, written by Cindy Jamieson. She loves to cook and bakes to relax. She learned from her mom (so did I!), from Food TV, and has won a handful of awards for her recipes. I saw she won an award in 2014 from Canada's Baking and Sweets Show for her Broccoli Cheddar Scones, so I bookmarked that recipe.
I had been browsing her site for inspiration, and found a bunch of other intriguing ideas: I have always wanted to try a fried pickle. And I know we're done with Christmas, but her Grinch Salad, outside the month of December, is called a Watergate Salad, and it is one of my retro faves. And her Strawberry Poppy Seed Dressing will be perfect for all the salads I love to create. Maybe I'll make her Bread Machine Garlic Bread to go with my salad.
Thanks for all the ideas this month, Cindy! Your fry bread rocks!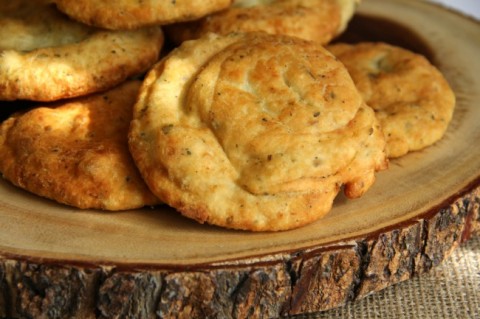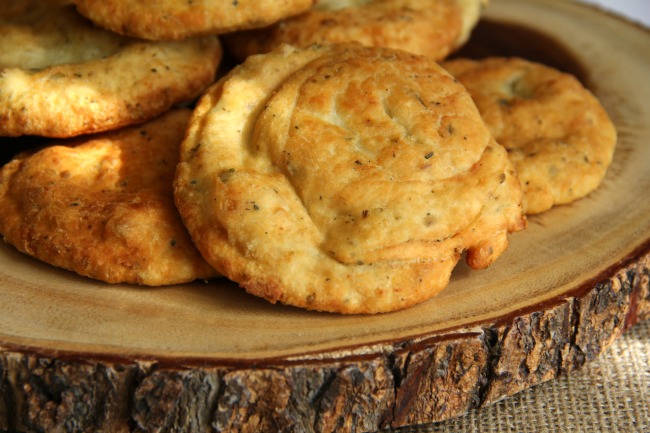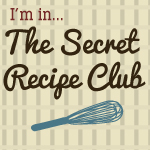 I was assigned her blog as part of Secret Recipe Club, a sort of secret-Santa project for food bloggers. We are to quietly explore and cook for a month from this secret blog, and today is our reveal day of the recipe we have chosen to present.
If you'd like to see what else the Secret Recipe Club cooked up this month, browse the photo array below.
<!– end InLinkz script —>