Print This Post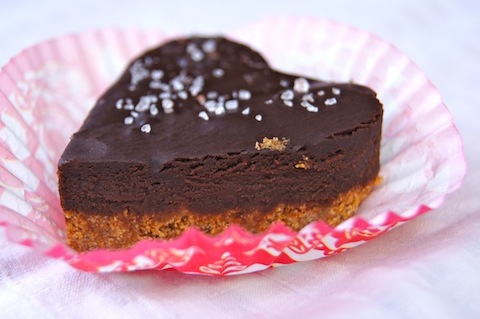 The word decadence doesn't even begin to cover it when you bring Los Angeles food writers together for a meeting with the theme of "chocolate."
Just in time for Valentine's Day indulgences, Food Bloggers Los Angeles – the passionate group of talented home cooks, pro chefs and fanatical foodies – met to nosh and nibble their way through a collection of cacao-centric creations that included cakes, fudge, bread, cookies, brownies, truffles — even some chili with cocoa in it!
There were a few rogue non-chocolate dishes, too, which provided a welcome contrast.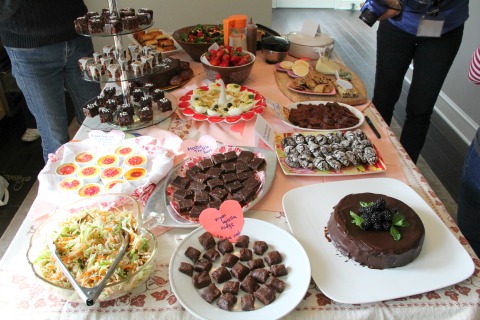 Behold, our offerings for your February pleasure! Choose something from here for your family, friends and your own sweeties. Let's take a look at the visual feast, and then the links to each recipe are below the array of photos. We even have affordable champagne recommendations for you.
We're going to start with dessert, because in February, our motto is this:
Life is short. Eat dessert first!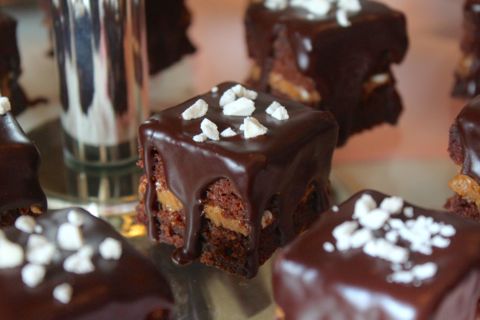 Chocolate Petit Fours from Christina's Cucina.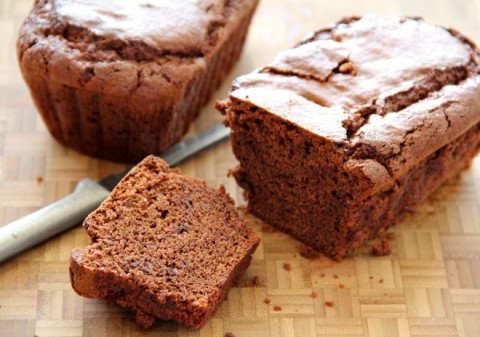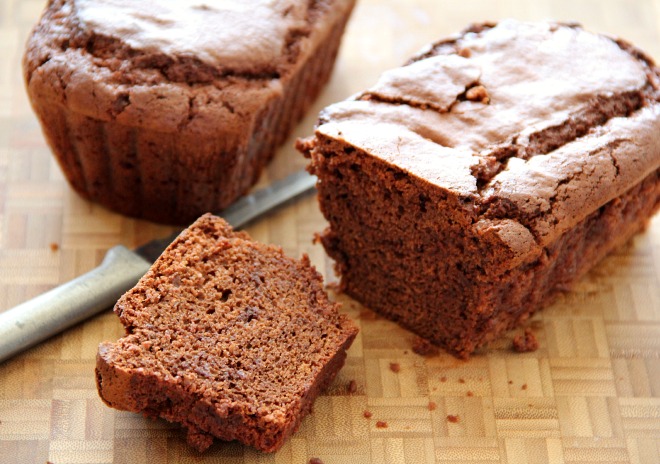 Chocolate Brownie Quick Bread, easy to make and good for breakfast with cream cheese or an after school snack, from Shockingly Delicious.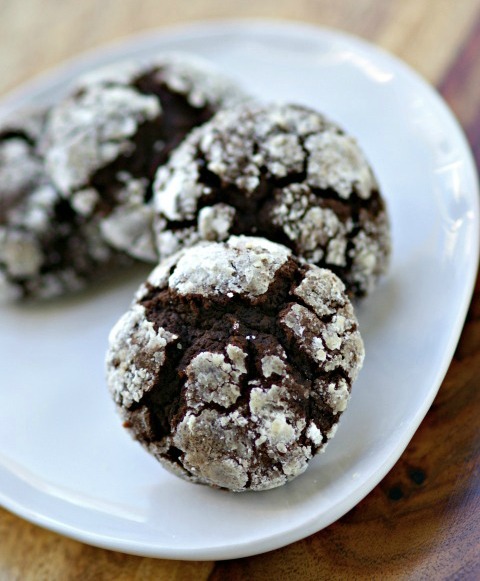 Fair-Trade Chocolate Earthquake Cookies from Nourish Network.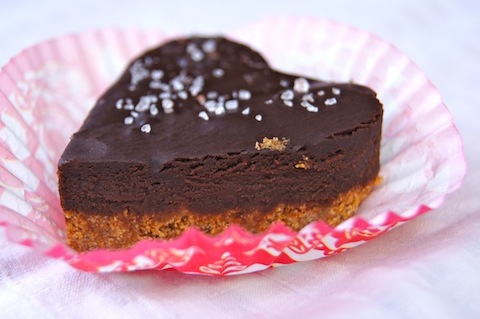 Mocha Truffle Bars from Cooking On The Weekends.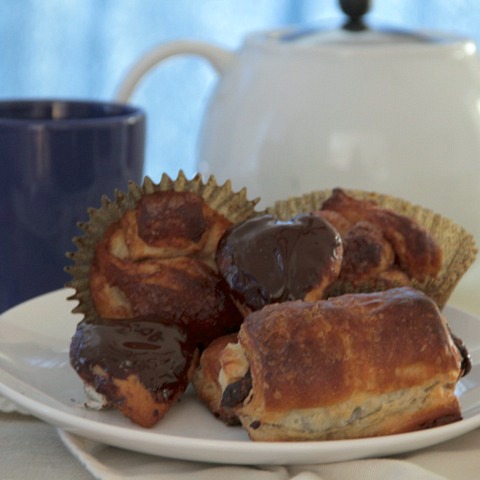 Pain au Chocolat and Cro-Nut Hearts from Two Broads Abroad.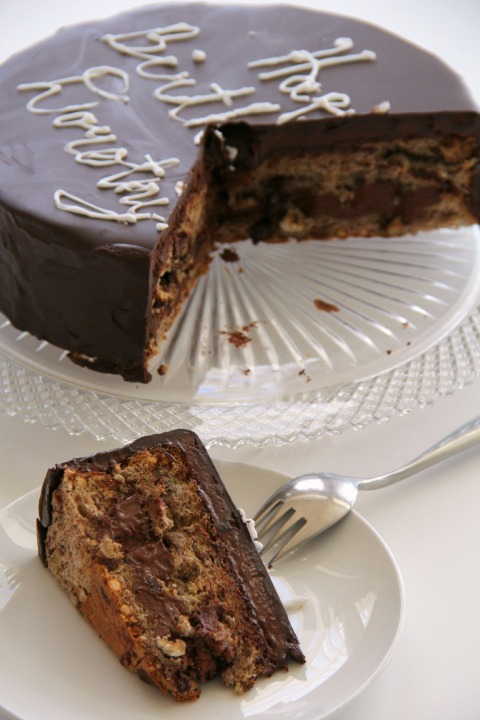 Jude at Two Broads Abroad also made me a birthday cake! It was a wondrously light cinnamon sponge cake chock full of hazelnuts and chunks of Ibarra chocolate, layered with whipped ganache and masked in dark molding chocolate. And let me tell you, it rocked!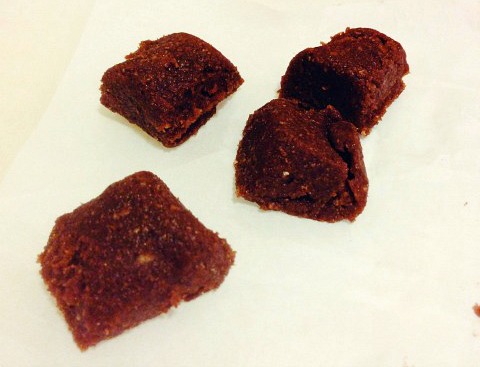 Vegan Nutella Fudge from Eat Real Food.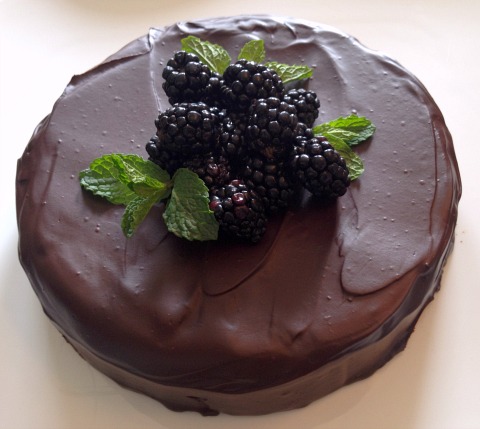 Chocolate Red Wine Tart from A Communal Table.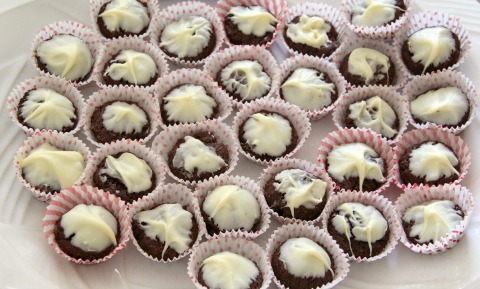 Brownie Buttons from Bumbleberry Breeze.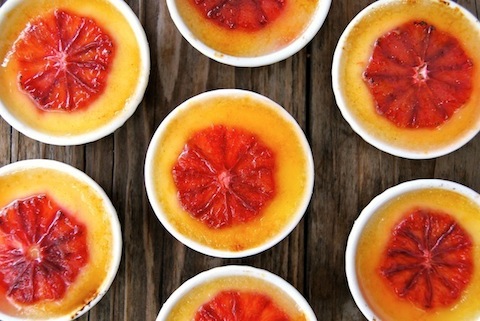 Blood Orange-Champagne Creme Brûlée also from Cooking on the Weekends (she was a busy baker).
Vintage Lemon Pudding Cake from Bake This Cake.
Savory Dishes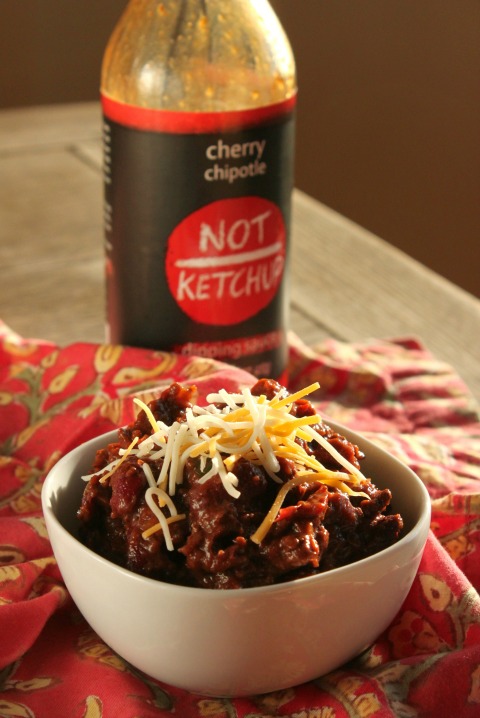 Game Day Chili from In Erika's Kitchen. Yep, there's cocoa in it!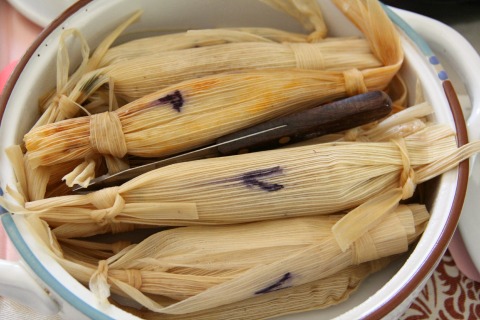 Tamales with Chocolate Mole Sauce from Fresh Food in a Flash.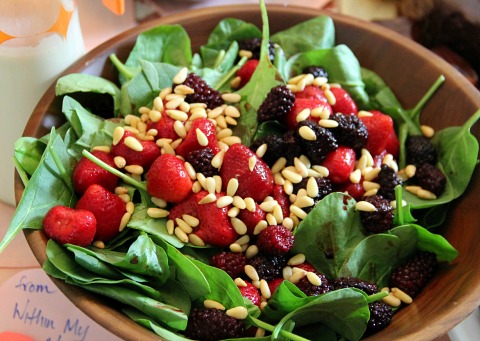 Amaretto Sauce/Dressing on Spinach-Berry Salad from Within My Means.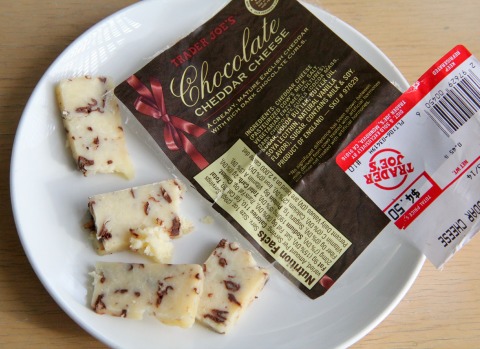 Chocolate Cheddar Cheese from Shockingly Delicious. Yep, we said chocolate in the cheese, and yep, it's good!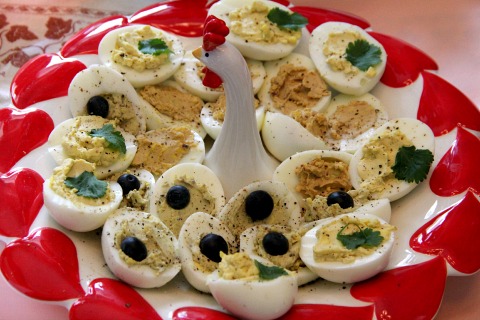 Deviled Eggs with Not Ketchup from our hostess with the mostess Worth the Whisk.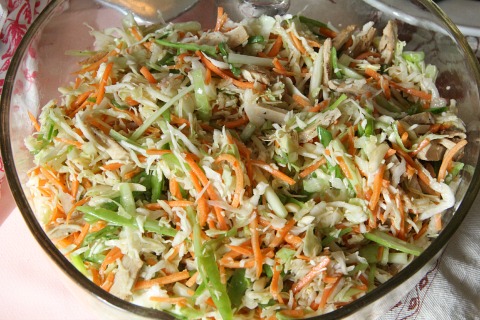 Chinese New Year Slaw from Adventures with Nancy Rose.
FBLA Chocolate Party 2014 Recipe and Resource Links
Desserts
Savory Dishes
Champagne/Sparkling Wine Recommendations
Jaume Serra Cristalino Brut Cava ($7 "but tastes like $20+") — Andrew Wilder of Eating Rules
NV Presto Prosecco Brut ($10-$12), a "price performer" —  Alison Ashton of Nourish Network
Brut Roederer Estate Mixed Vintage ($20)  — Jennifer Daskevich of A Little Gourmet Everyday
Colbert Eco Brut (sugar-free organic sparkling wine; $25) — Caren Magill of The Fit Habit
Barefoot Bubbly Brut Cuvée ($10.99).  "When serving mimosas there is no need to buy expensive bubbly, but naturally you don't want to serve your guests headache-inducing sparkling wines or champagne either. The Brut Cuvée is Barefoot's most traditional bubbly and tastes of green apple and jasmine with hints of kiwi and peach flavors which bubble up for a crisp finish and, in my opinion, make a delightful Mimosa," said Priscilla Willis of She's Cookin'.
Happy Valentine's Day everyone!