Print This Post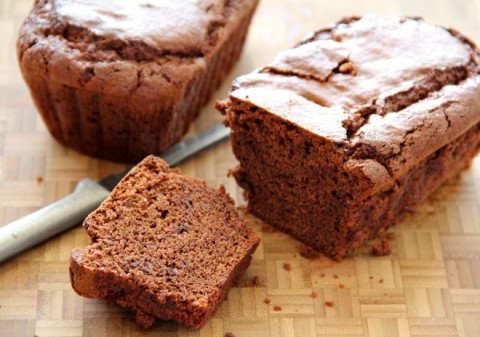 Comfortingly chocolaty, rich but not too rich, this easy Chocolate Brownie Quick Bread might be the perfect fast answer to a chocolate craving.
From craving/idea to out of the oven, this takes less than an hour. Sour cream and olive oil give is a soft, tender crumb, and premium chocolate gives it the oomph you want.
It's perfect for a Valentine's Day sweet, for an after-school snack, or for a decadent breakfast treat. Try it with whipped cream cheese spread on a slice. Divine!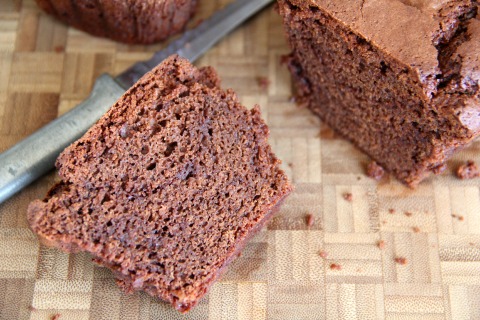 "Good God, those are three things I love – chocolate, brownies and bread," said one slavering onlooker who saw a photo of this on Instagram.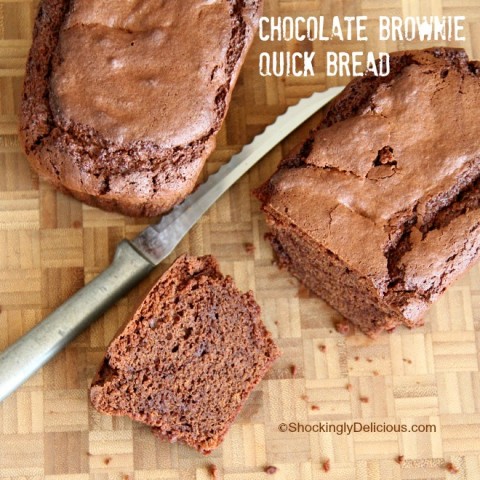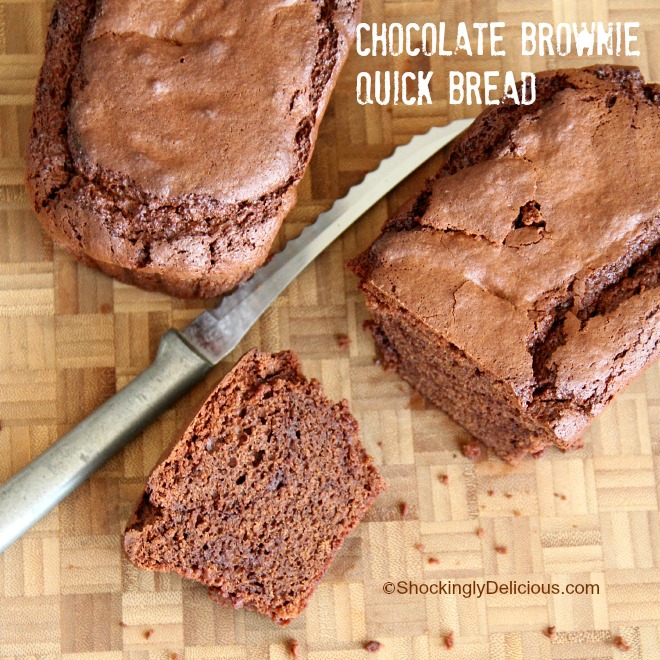 Exactly.
Recipe: Chocolate Brownie Quick Bread
Summary: Rich, almost milk-chocolaty quick bread satisfies the chocolate urge. It's a great after-school snack, or dessert, and we've been known to eat it for breakfast, slathered with cream cheese, on Valentine's Day.
Ingredients
4 squares (4 ounces) unsweetened baking chocolate (I used Sharffen Berger 99% cacao)
3/4 cup granulated sugar (I used vanilla sugar)
3/4 cup firmly packed brown sugar
6 tablespoons light flavored extra virgin olive oil
2 eggs
1 cup sour cream (light is fine)
2 teaspoons vanilla extract
2 teaspoons baking powder
1/4 teaspoon baking soda
1/4 teaspoons salt
1 1/2 cups all-purpose flour
Instructions
Heat oven to 350 degrees. Mist 3 mini-loaf pans (5 ½- by 3 ½-inch) with nonstick spray and set aside.
In a small bowl, microwave the chocolate on high until it melts, about 45-60 seconds. Check by stirring because chocolate will hold its shape yet still be melted.
Into a large mixing bowl, add both sugars and olive oil and mix well. (I used an electric mixer, but you may mix by hand if you like.) Mix in eggs, sour cream, vanilla and melted chocolate. Mix in baking powder, baking soda and salt.
Gently stir in flour, mixing only until just combined. If you over mix, the bread will be tough.
Portion into prepared pans. Bake 40 minutes or until toothpick inserted in center comes out clean.
Cool in pan 10 minutes; remove from pan to wire rack. Cool completely.
Makes about 5 slices per loaf; about 15 slices total.
Source
Dorothy Reinhold | Shockingly Delicious.com
Variations
If you would like to bake this in a single loaf, use a 9- by 5-inch loaf pan, lightly misted with non-stick spray and then dusted with cocoa powder. Bake bread 55-60 minutes.
Preparation time: 10 minutes
Cooking time: 40 minutes
Diet type: Vegetarian
Number of servings (yield): 15
Culinary tradition: USA (General)
My rating 5 stars: ★★★★★
Pin the image below to your Pinterest board to save this recipe!