Print This Post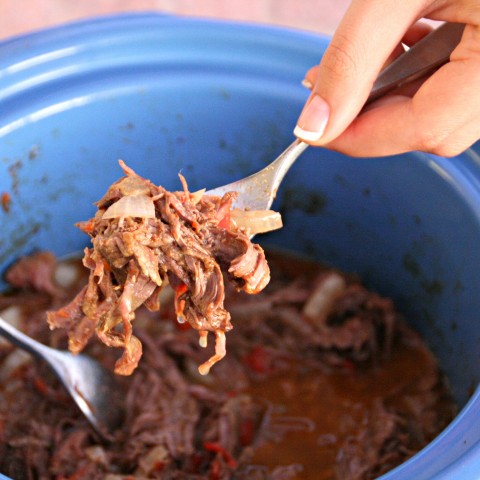 At most homes on Sunday, the game will be on, and we'll need sustenance and libation – football food.
We need what has become known as "dude food."
Trouble is, that greasy, junky, fast-foody type stuff tastes good when you're chewing it, but not so much later when you contemplate how much you ate. Its stuff that, if you were to squeeze it with your hands, could be used to lube your car.
What if instead of beer and wings we all offered our guests some other tasty football food that is delectable but won't gross us out?
Wait a minute! Hear me out…I promise I won't try to shove some raw kale salad down your gullet. I just want you to consider branching out from chips and onion dip.
Try this selection of appetizers to appeal to all kinds of taste buds:
—Elizabeth Rafeedie's Best Guacamole in the World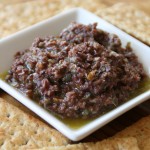 —Tapenade with Pita Chips
—Asian Citrus Marinated Mushrooms
—MediterraneanDeviled Eggs
If you're looking for something substantial, try a bowl of either of these chilis. Chili is a perfect partner for the game.
—Mom's Chili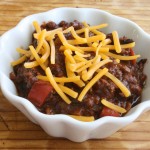 —Teri Carcano's Portobello Vegetarian Chili of the Gods 
And if you are willing to get out your Crock-Pot (I'll wait while you search in the back of the cabinet), make this super easy Dude Food Crock-Pot Carne Asada recipe.
Ralphs has the seasoned carne asada meat already packaged, and the rest is a cake walk. Put it on to cook today, and eat it tomorrow (it will be even better the next day), with a toasted tortilla or stuff some in a tortilla and roll it up.
A little guac wouldn't hurt; it never does.
It's all shockingly delicious, and good fuel for football fanatics!
Recipe: Dude Food Crock-Pot Carne Asada
Summary: Using pre-seasoned meat makes this Crock-Pot Carne Asada super easy. A few beans, some guacamole, maybe some chopped cilantro and a tortilla, and dinner is served!
Ingredients
1 onion, chopped
1 red bell pepper, seeded and chopped
2 pounds (approx.) seasoned carne asada meat
3/4-1 teaspoon Penzeys Arizona Dreamin' spice mix (or use your favorite chili powder or a Mexican spice blend)
1 (15-ounce) can pinto or black beans, rinsed and drained (beans might be optional in your house, but not optional in mine)
Garnish: chopped cilantro (optional)
Instructions
Mist the inside of the crock with nonstick spray and add onion, then pepper, then meat, and then sprinkle with seasoning. Put lid on, turn to LOW, and cook for about 10 hours. When time is up, remove lid and shred meat using 2 forks. If meat is too saucy and you have time, allow it to cook longer with the lid off, for evaporation.
Stir beans in and serve, sprinkled with fresh chopped cilantro.
Can be served with a grilled tortilla alongside, or can be rolled up in the tortilla like a burrito.
Serves 6-10, depending on size of appetites and tortillas in which to wrap.
Quick notes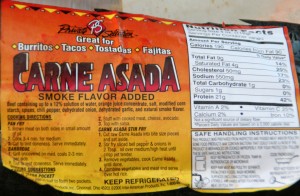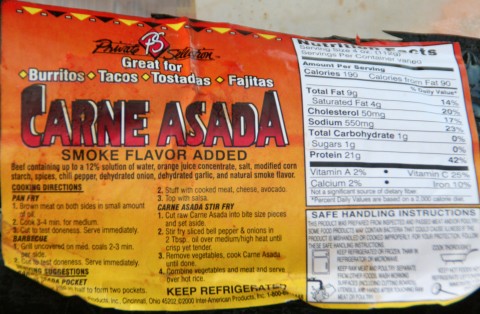 Pre-seasoned meat: I'm a sucker for a bargain, so when I go to the market, I swing by the meat counter to see what is on sale that day. Both Ralphs and Vons where I shop have a bin for about-to-expire items, and when I look at them, my first thought is, "that's dinner tonight." Ordinarily, I wouldn't buy the pre-seasoned carne asada because I have a spice cabinet full of seasonings calling out to be used, but I can't pass up a sale, so I tossed 2 pounds of this into my cart. It doesn't say what cut of meat it is, but from the look of it, I would say skirt steak or flank steak or the like. I tossed it all in the Crock-Pot and went about my work and chores all day. When I returned at the end of the day, dinner was done, and simply delicious! The moral of this story is to take advantage of a sale when you can, and don't be afraid to try something new. The serendipity of a "find" can lead you to a new taste adventure!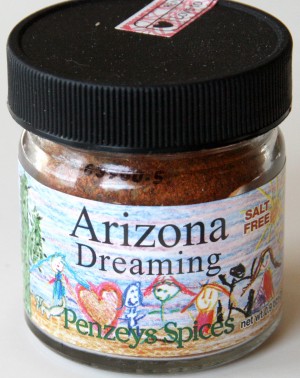 Spice mix: I discovered the Arizona Dreamin' spice mix from my favorite spice shop, Penzeys Spices, which has a store in Santa Monica, as well as a thriving online operation. Arizona Dreamin' is a salt-free mix of ground ancho, onion, garlic, paprika, citric acid, lemon peel, chipotle pepper, red pepper, jalapeno, cocoa, natural smoke flavoring and "spices." It's gooood!
Variations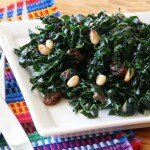 One night I served this burrito style, and stuffed this kale salad  in there. It was fabulous!
Preparation time: 5 minutes
Cooking time: 10 hours
Number of servings (yield): 6-10
Culinary tradition: Mexican