Print This Post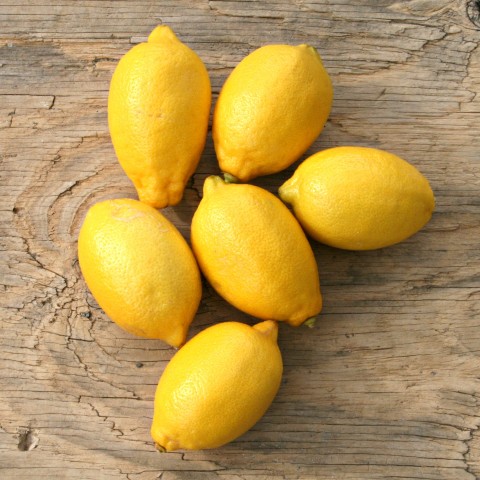 1. Seedless lemons: I do love my citrus, and these beauties are so useful for any number of reasons. Let's list a few, so you get inspired:
Making a Shaker Lemon Pie, which calls for thinly slicing whole lemons into a pie shell. No scraping away pesky seeds!
When serving a wedge of lemon for a fish dinner. I never did like those little "hairnets" they have for lemons, which are meant to catch the seeds. This is a more elegant solution.
When serving a glass or pitcher of water with lemon slices floating in it, these make it downright easy.
Easy for little hands to make lemonade! Many kids (or adults, for that matter) aren't adept at picking out the seeds. With these lemons, no need to fuss.
They're sold by the fine folks at Frieda's, The Specialty Produce Company, and you can find them exclusively at Ralphs markets.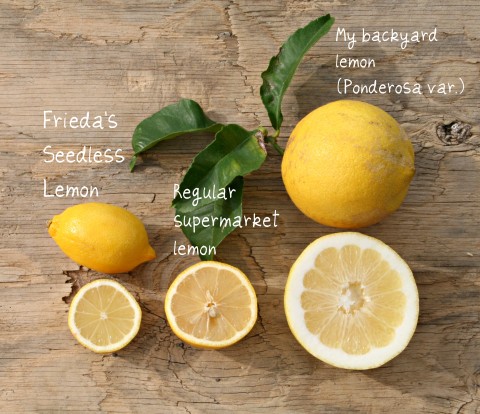 2. This quote: "If you want to see me, come on over anytime. If you want to see my house, make an appointment!" — From the new food and farming documentary "Fresh."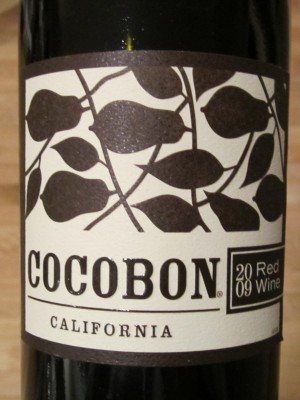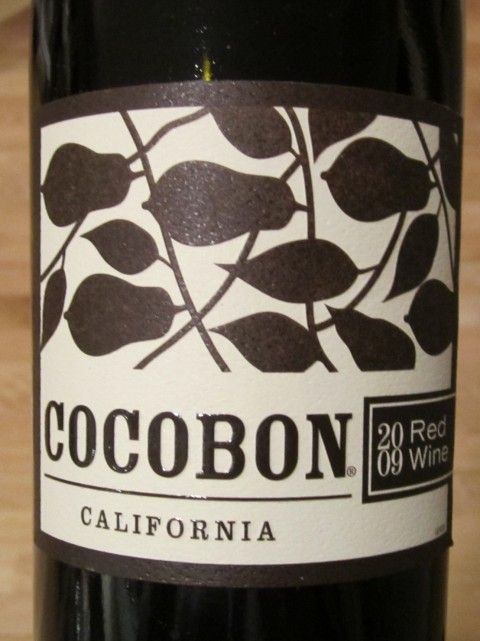 3.  Cocobon wine: This is everyday elixir! Chef Chris Bocchino of Cal-Fresco at The Godmother introduced me to this one night at dinner, and it complemented every dish our party of 4 adults ate, from a bacony mac `n cheese to a Jidori chicken, quinoa salad with roasted winter veggies, a pan-sauteed fish and short rib tacos. When I Googled Cocobon at home, I found it has a cult following, and is one of those Trader Joe's finds (akin to 2-buck-Chuck), for about $7-ish a bottle. You won't go wrong with this very drinkable, brilliant garnet blend that hints of cherries, raspberry, cocoa and a whiff of smoke.
This is real wine, for real people, who really pay for it themselves. Amen.
4. Funny, funny people:  The comments AFTER Paul Deen's recipe for English Peas,  AFTER Rachael Ray's Late Night Bacon, and of course, the original 2001 post on Salted Water for Boiling at Epicurious. Read deeply into the comments and prepare to snort with laughter.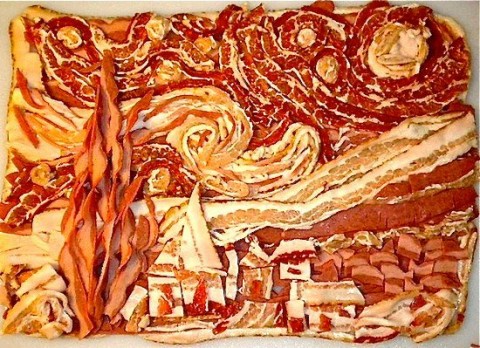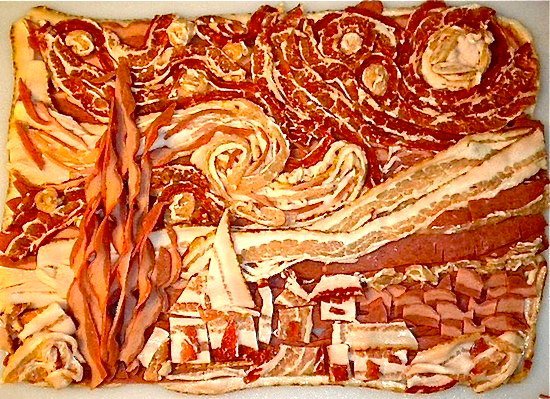 5. Bacon paintings: People are wild and wonderful, aren't they? To wit, the creator of this, a replica of van Gogh's iconic painting Starry Night made from bacon. Astonishing! If you would like to attempt it, there are even instructions.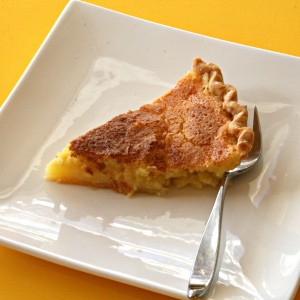 6. Meyer Lemon Chess Pie: Reader Susan S. in Newbury Park, CA called the Meyer Lemon Chess Pie "mind-bendingly delicious."  Then she called me a "Beautiful Pie Fairy," which, frankly, I kinda like! You must make the pie.
7. This Breakfast Flow Chart:  Andrew Wilder over at the blog Eating Rules is a whiz at condensing useful info into engaging flow charts. This Breakfast Flow Chart is not only hilarious, but HELPFUL! H&H…my new mantra!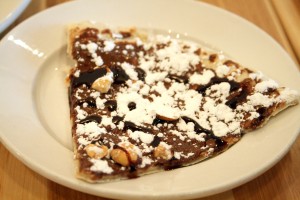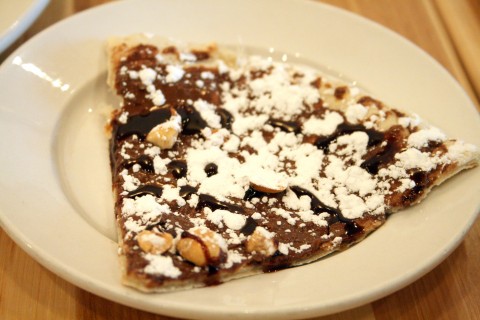 8. Nutella Dessert Pizza: January should not be ALL about denial and deprivation. When you need a simple dessert idea for a new year, try Nutella Dessert Pizza at Rosti Tuscan Kitchen!
9. Local news: I'm grateful for the local sources of news that cover my little burg — the Malibu Patch (a hyper-local electronic newspaper for which I write a food column), ThisWeekinMalibu (a community website full of local events), and our two newspapers, The Malibu Times and Malibu Surfside News. It is a pleasure to live in a town covered by so many newsy publications.
10. Again with the lemon: This recipe for The Best Damn Meyer Lemon Cake. Yeah, I said damn on the blog; deal with it. Meyer lemons are on trees, in the stores, at the farmers markets, and now is the time! If you read the comments on this recipe, ignore the one that says you need to buy a special pan. Just use whatever metal or glass loaf pan you have, and it will be fine. Trust me.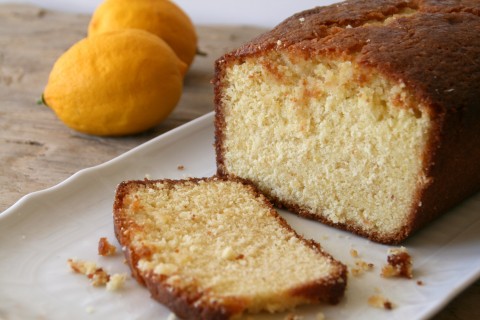 Disclosure: Frieda's Specialty Produce provided samples of the seedless lemons mentioned in this article. There was no expectation or requirement of endorsement. My opinions, as always, are my own.