Print This Post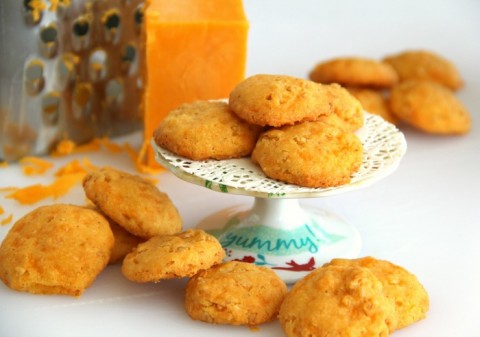 If you're from Wisconsin, your nickname is automatically Cheesehead, a reference of course to the all the delicious cheese made in your state.
I can't move to Wisconsin, but may I be an honorary Cheesehead? Surely you'll let me in, because scarcely a meal goes by in the Shockingly Delicious household that doesn't include cheese. It goes on the morning scrambled eggs, in the noontime sandwich (grilled or not), sliced on a cracker for an afternoon snack and maybe sprinkled on the salad for dinner.
Cheese makes everything better. And cheese from Wisconsin makes things even mo' better.
Carpeted by grasslands and fed by glacial water, this land is ideal for some 1,200 cheesemakers to create more than 600 varieties, types and styles of cheese, all made following strict state standards for safety, grading and quality. Wisconsin was the first state to grade cheese for quality, and is the only state with an advanced training program to help cheesemakers become cheese masters. Is it any surprise that Wisconsin cheese rakes in the awards?
More than a quarter of all domestic cheese in this country comes from Wisconsin. That's north of 2.8 billion (with a b) pounds of cheese each year. I eat my share. Do you?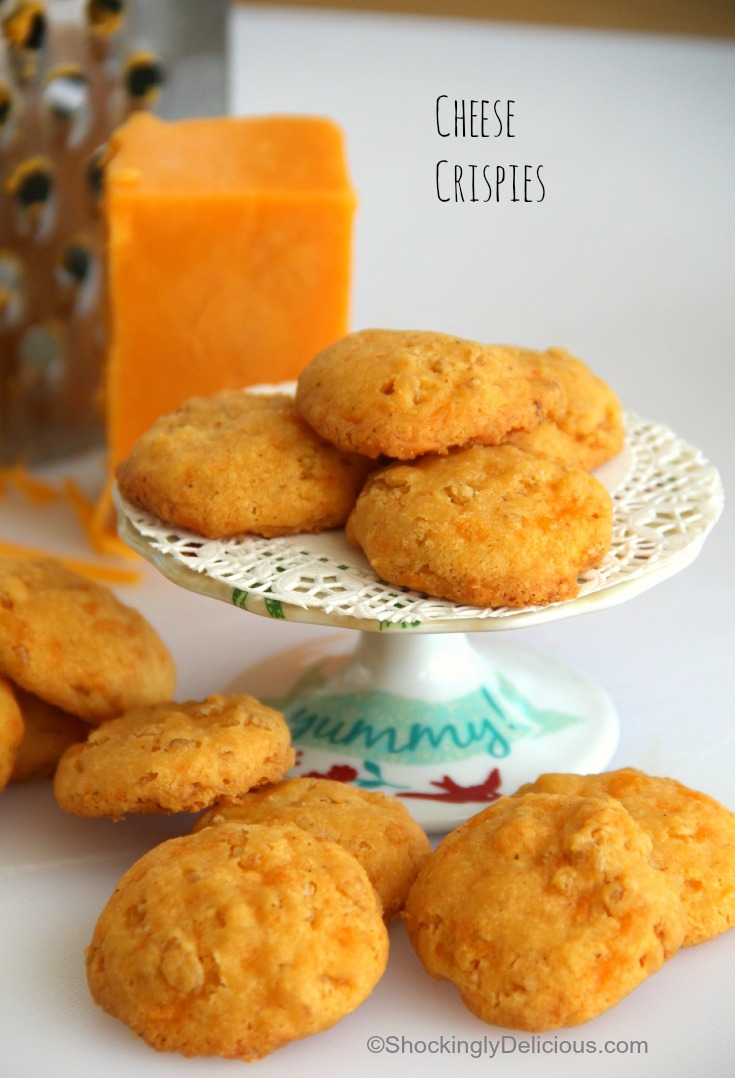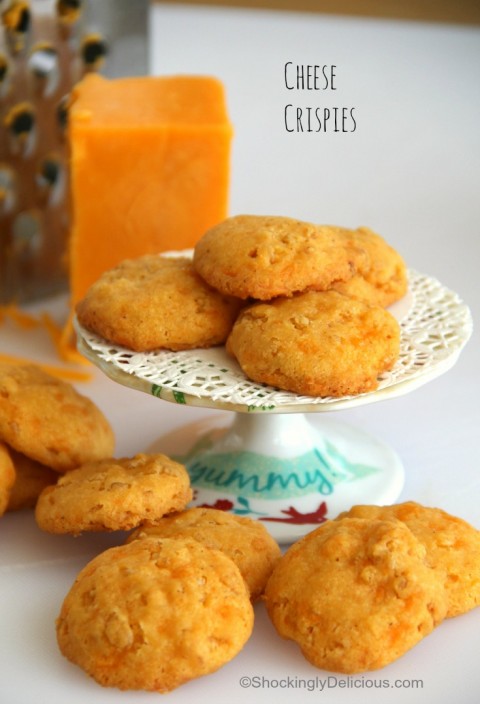 Let's practice our cheese skills with an easy appetizer or snack recipe I call Cheese Crispies. They're like a little airy cookie-cracker, crispy, cheesy and just perfect to whet your appetite before a meal, or to stave off mid-afternoon hunger pangs. They are at home at a backyard BBQ and a baby shower, a beach party and a birthday bash.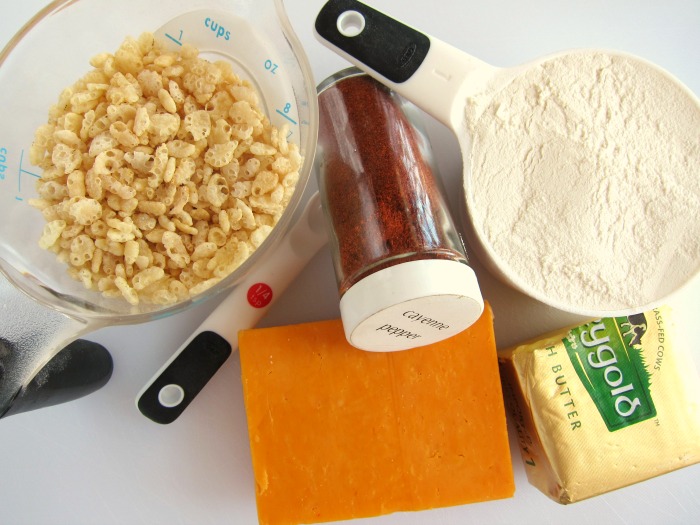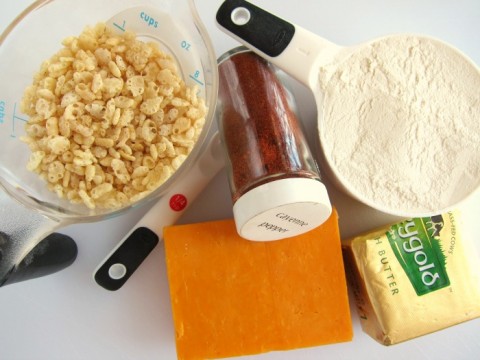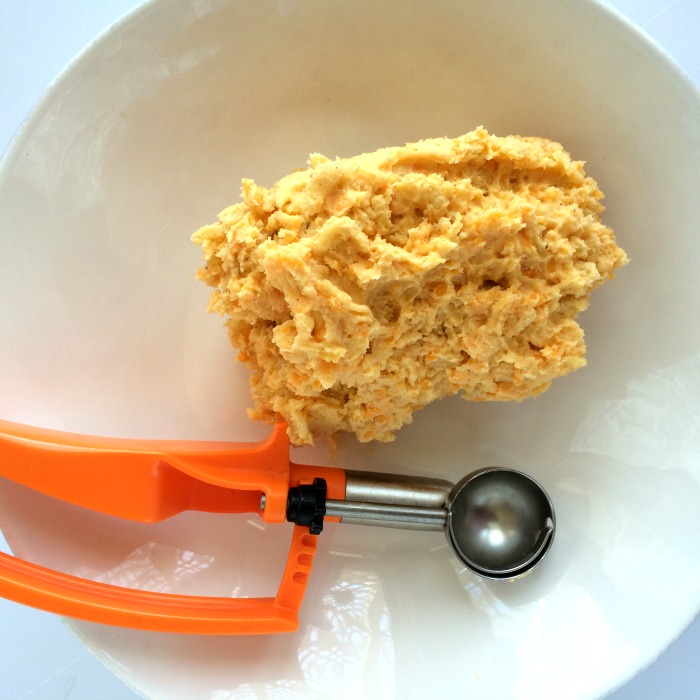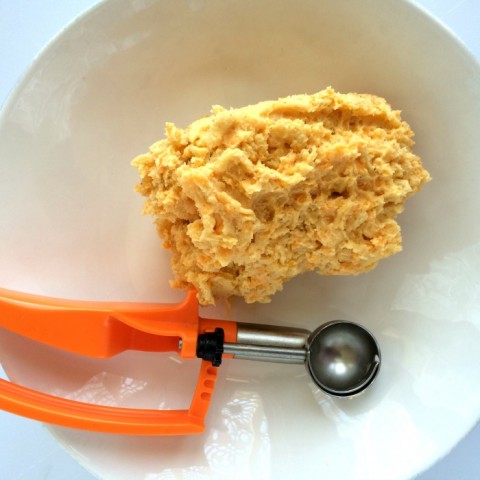 They go well with a sip of wine, with Lemonade, Spa Water or Herb Spring Water, or whatever beverage you choose.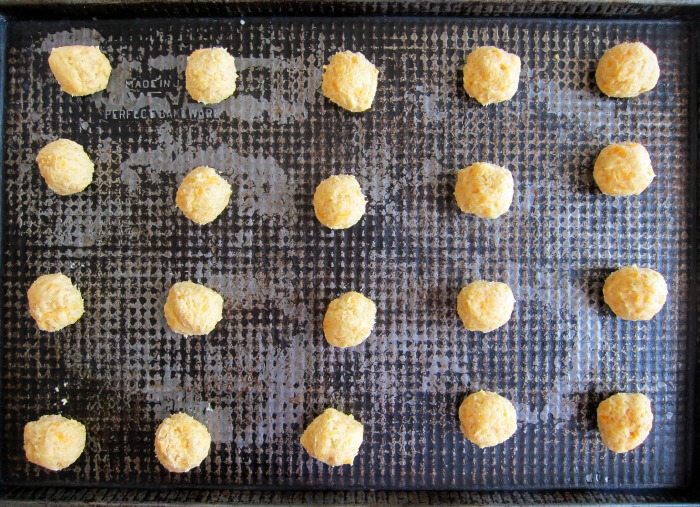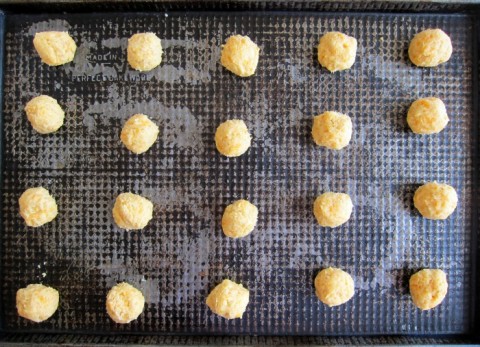 Get the cheese grater out and turn on the oven!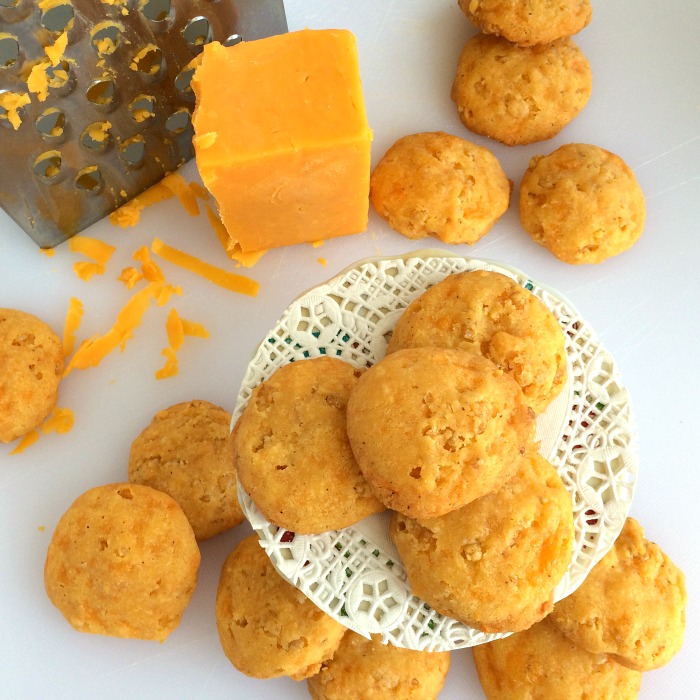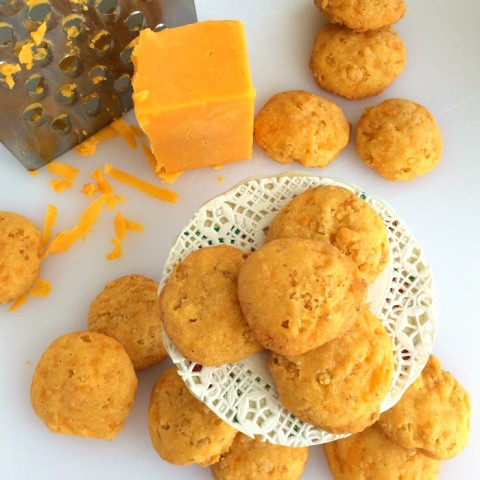 A cheesylicious savory cookie-cracker perfect as an hors d'oeuvre or at tea or a cocktail party. The Rice Krispies give a secret crunch.
Ingredients
4 ounces (=8 tablespoons =1 stick) salted butter, at room temperature
8 ounces extra sharp Wisconsin cheddar cheese, grated
1 cup all-purpose flour
1/4 teaspoon ground cayenne pepper (optional if your family isn't spicy)
1 cup Rice Krispies
Directions
Heat oven to 350F degrees. Using an electric mixer, cream butter and cheese. Add flour and cayenne, mixing well. Add cereal and mix by hand only until combined, so as not to crush every little Krispie into oblivion. Dough will be very stiff.
Take heaping teaspoons of dough and roll them into balls, by hand. Place balls 1 1/2 inches apart (they will spread a little bit) on ungreased cookie sheets and bake for 15 minutes, until lightly browned. Remove from oven and serve warm, or remove cheese biscuits to a cooling rack and cool thoroughly before storing in an airtight container and serving later at room temperature.
Makes 40.
Notes
Spice: Double the cayenne if you are a pepper head.
Recipe source: Dorothy Reinhold | Shockingly Delicious
https://www.shockinglydelicious.com/cheese-crispies-for-sundaysupper/
Copyright Dorothy Reinhold | ShockinglyDelicious.com. All rights reserved.