Print This Post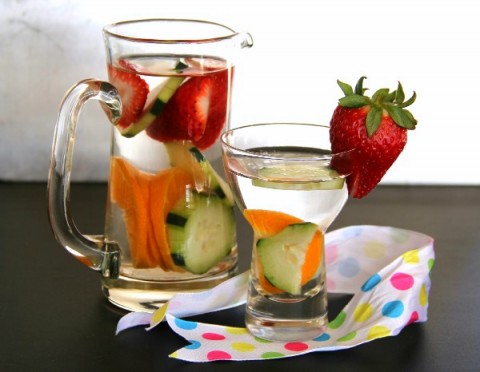 A first baby prompts an outpouring of gifts and good wishes and hoopla, often with multiple showers thrown, right?
Sometimes not so much the second baby. Been there, done that. The parents already have most of what they need, and what they don't have — a good night's sleep and extra hours in the day — no one can give them.
But when we learned our cyber pal Tara, of Tara's Multicultural Table, was due with her second child in March, we didn't want her to go without a celebration. So today we're throwing her a biscotti baby shower! Why biscotti? They're twice baked. Get it? Thanks to Lauren from the blog Sew You Think You Can Cook for planning the whole surprise. (We all know each other from Secret Recipe Club.)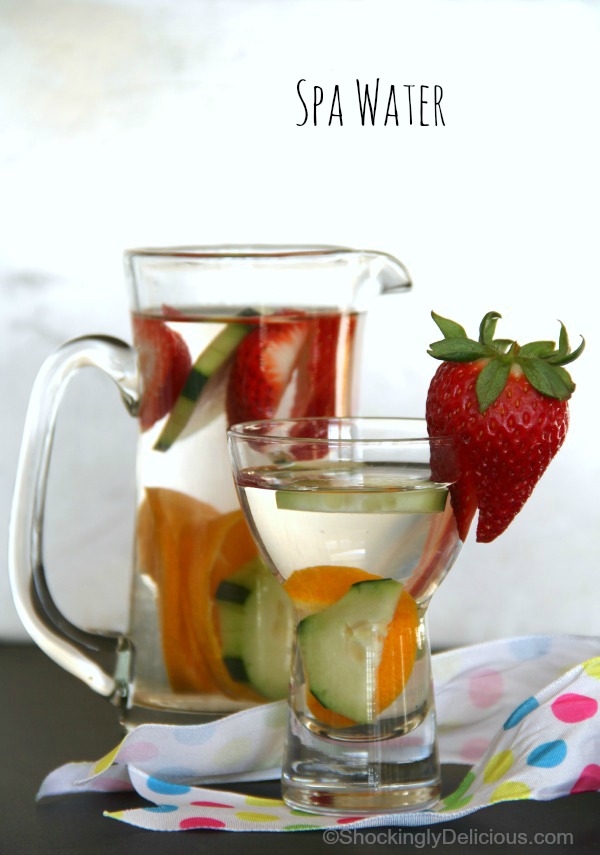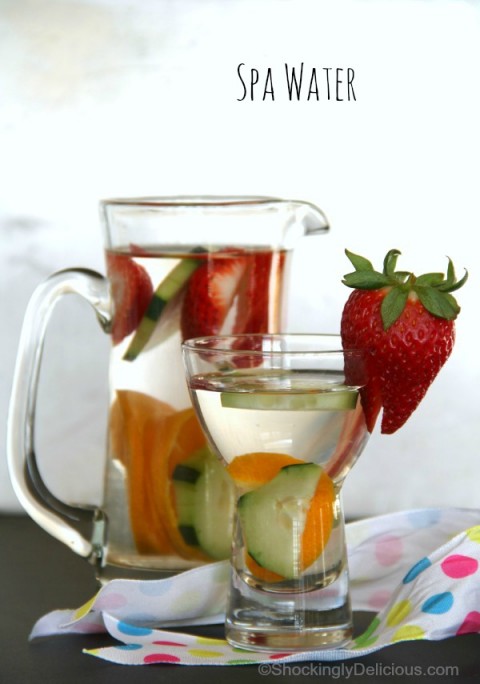 Being the rugged individualist I am, I decided to let everyone else turn on the oven for biscotti, while I cut some fresh fruit and a cucumber for a refreshing beverage I am calling Spa Water.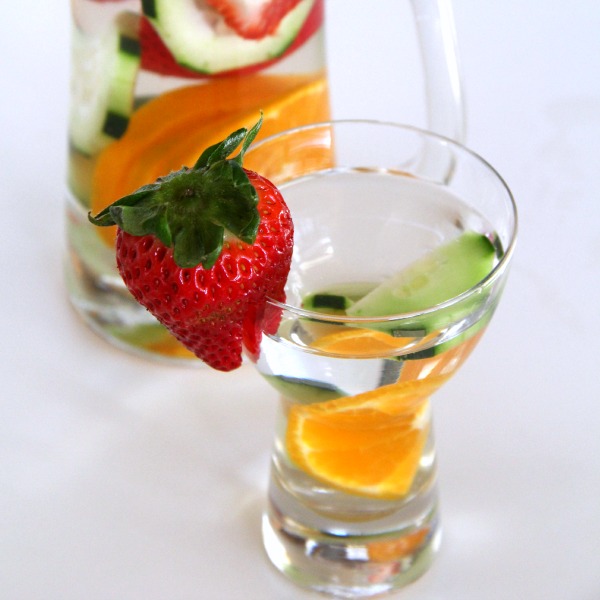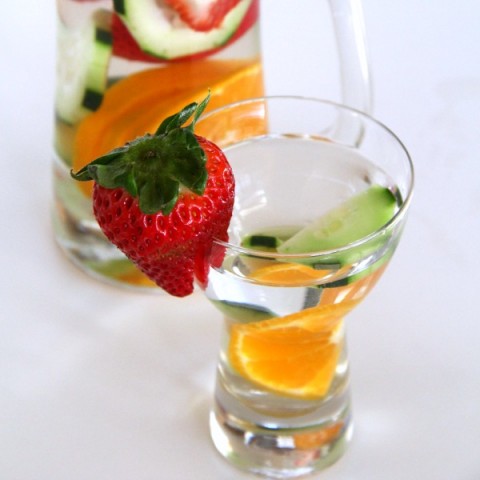 It couldn't be easier to make, and if you can see the photo, you know what the recipe is. But for those who feel like they need an actual recipe, here it is:
Fruit and cucumber-infused water is a refreshing drink for a baby shower, lunch or anytime you want flavor with no calories.
Ingredients
Pitcher
Filtered water
Strawberries
Cucumber
Tangerines (I used Ojai Pixie Tangerines)
Directions
Fill a pitcher halfway with filtered water.
Wash and slice strawberries and add them to pitcher. Wash and partially or completely peel the cucumber, slice it and add to the water. Wash and thinly slice the tangerines and add to the water.
Fill pitcher the rest of the way with filtered water.
Allow to stand for 30-60 minutes. The longer you let it stand, the more infused with flavor it will be. Chill in refrigerator if desired.
Notes
Recipe source: Dorothy Reinhold | Shockingly Delicious
Amounts: Add as much or as little fruit and cucumber as you like. The amount is entirely elective.
https://www.shockinglydelicious.com/spa-water/
Copyright Dorothy Reinhold | ShockinglyDelicious.com. All rights reserved.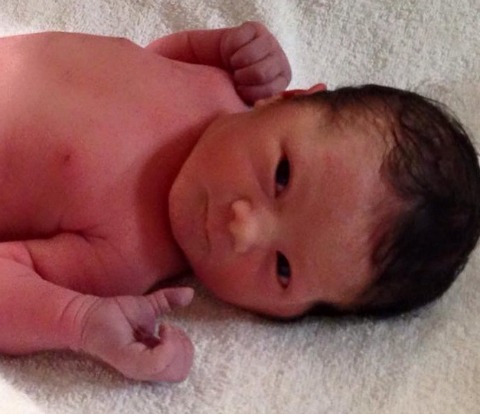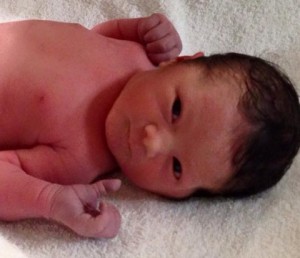 And it turns out that baby Claire couldn't wait to see the world, and arrived a few weeks early, so while this is still a surprise shower for Tara, her real surprise is already here.
And she's perfect.
Congratulations, Tara and family!
Here are our offerings for tired-but-happy Tara. Wouldn't you like to make something from this list?
Biscotti to celebrate the bundle of joy
Beverage for the new mom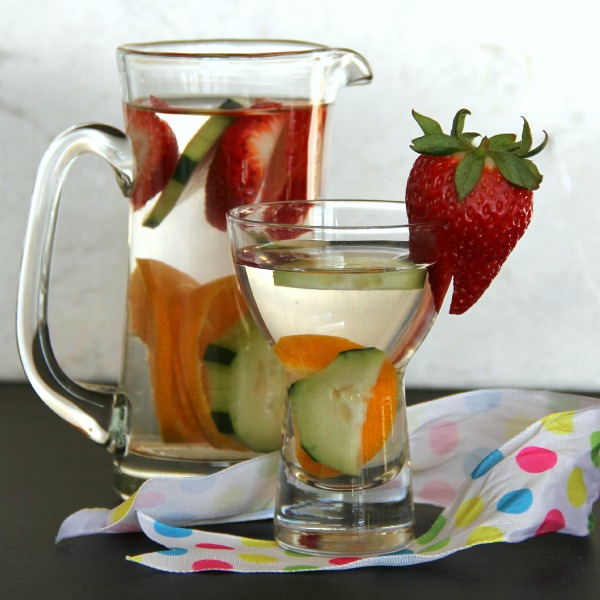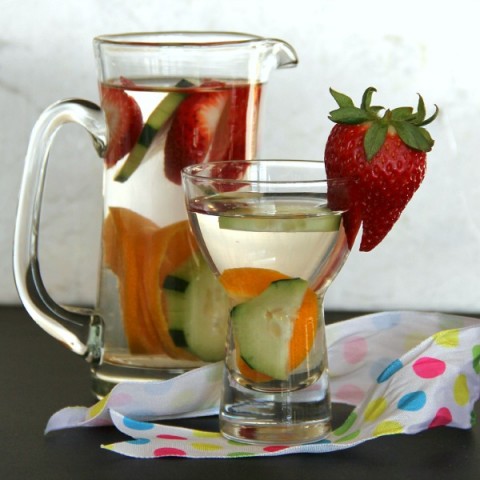 Disclosure: Melissa's Produce contributed the Ojai Pixie Tangerines for recipe development.