Print This Post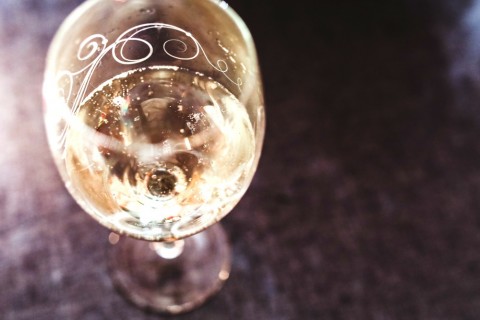 Dorothy says: Today, to get us ready for Thanksgiving and the entire holiday season, I asked my wine expert Martin D. Redmond from Enofylz Wine Blog to guide us to 10 affordable supermarket sparklers. He has found budget-friendly, deliciously drinkable options ranging from about $7-$20. Cheers to you and your guests! 
By Martin D. Redmond
The holidays are upon us, and more than any other time of year, sparkling wines come to mind for holiday entertaining.  Champagne is the most recognized sparkling wine, but there are lots of options under $20.
First, here's a quick primer on sparkling wines:
Champagne is sparkling wine, but not all sparkling wine is champagne.  Due to a legal treaty, the term "champagne" is reserved exclusively for sparkling wines produced in the Champagne region of France.
Sparkling wines are great wines – drink as you would other wines (i.e. don't limit your consumption to special occasions).
Sparkling wines are under-appreciated food-friendly wines – If I'm not sure about a food a wine pairing, you can bet I'll reach for a bottle of bubbly!  Besides being the only wine that's socially acceptable to have with any meal, sparkling wine is one of the few wines that can take you from appetizers to dessert!
Sparkling wines are produced at different sweetness levels (based on the amount of residual sugar.  The most popular types are "Brut" (dry), "Extra Brut" (ironically sweeter than "Brut"), and "Demi-Sec/Sec" (the sweetest – great with desserts and fresh fruit)
 Your best bets for finding quality for the price sparkling wines under $20 are to…
Shop Trader Joe's and Costco for sparkling wines.
At local grocery stores, look for sales on most major California labels.  Chandon, Gloria Ferrer, Mumm, and Roederer Estate are in wide distribution and frequently discounted. At least one of those brands is on sale at my local grocery store every week for less than $20 (and often less than $15).
If you prefer sparkling wine with a Champagne-like dry, toasty, and zesty character, look for Cava from Spain, or Crémant from France. They're produced using the same method as Champagne.
If you prefer sparkling wine with a more fruity and floral character, look for Prosecco from Italy.
Here are current 10 favorite under-$20 bottles of sparkling wines (priced in ascending order):
La Granja 360 Cava – A crisp, juicy bottle of bubbly from Spain with an orchard fruit, lemon, and vanilla character.  Available at Trader Joe's for about $7
Cecilia Beretta Prosecco di Conegliano-Valdobbiadene – A fresh, fragrant Italian bubbly with fruit peach, and citrus character.  Available at Trader Joe's for about $10
Blason de Bourgogne Crémant de Bourgogne Brut Réserve – A French sparkling wine from the Burgundy region made using the traditional method.  It has a toasty pear, Fuji apple, vanilla, and sweet baking spice character.  Available at Trader Joe's for about $10
La Marca Prosecco – This Italian bubbly has an appealing bouquet of apple, white peach and honeysuckle with a soft fruity, stone fruit, citrus, and subtle honey character.  Available at Costco for about $11
Korbel Natural – A blend of Pinot Noir and Chardonnay from the Russian River Valley with a bright baked apple, lemon zest, red cherry character.  Available at Total Wine for about $12
Gloria Ferrer Sonoma Brut– Made mostly from Pinot Noir grapes, which add depth to this wine, it has a toasty, apple, pear, citrus character.  Available at Costco for about $13
Chandon Brut Classic – An elegant, classic brut style bubbly with an apple, pear, citrus brioche character. Available at Total Wine for about $15
Gruet Blanc de Noir – A full bodied bubbly with a raspberry, baked pear, and vanilla character. Available at Total Wine for about $16.  Add bit of color to your holiday table with the Gruet Brut Rosé for $1 more.
Roederer Estate – Produced by the California outpost of Champagne Louis Roederer.  It's a worthy sibling that's known for its body, finesse and depth of flavor.  It has a sweet green apple, peach, hazelnut and vanilla character.  Available at Costco for about $17 
Kirkland Brut Champagne –Yes, the real deal from France! It has a rich, toasty, stone fruit, citrus character.  Available at Costco for $19.99
If you like this article and want to save it, pin the image below to your Pinterest board!

 *Clink* Here's to a sparking holiday season. Cheers!

About Martin D. Redmond: Martin is a financial executive by day and a certified wine geek with latent foodie tendencies the rest of the time. In addition to the wine lifestyle and food, he enjoys family, fitness and traveling. He likes to get thoughts of wine off his mind by sharing experiences on his ENOFYLZ Wine blog, which features wine reviews, wine country travel, and wine and food pairings. You can also connect with him on Facebook, Twitter, Instagram or Pinterest.