Print This Post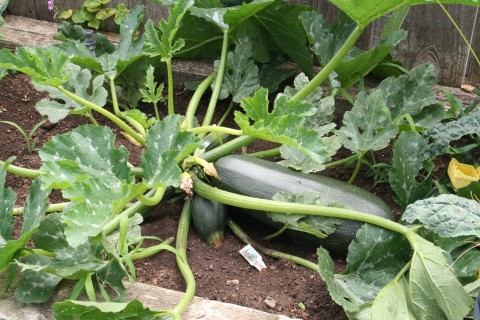 1. The way, when you turn your back, the zucchini on your plant balloons up to a gargantuan zucchini zeppelin in about 10 minutes! Don't leave the house in the summer!
2. This funny 5-minute video called "How Kale Can Save the World" by Sarah Jane Griesemer, who also has a blog called ILoveKale.com. I am <3 ing her!
3. Oven bacon. Seriously.
4. Nutella. Use a spoon and eat it out of the jar. I won't tell.
5. Mango Salsa from Homeboy Industries. You can buy it at Ralphs grocery store.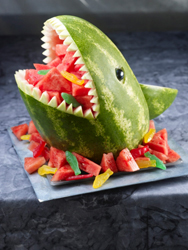 6. Carved watermelons. They are just screamingly funny! I particularly like the shark and the surfer on the wave, since I am beach-adjacent.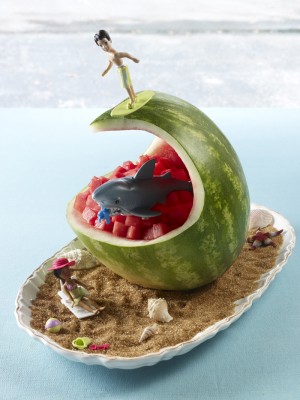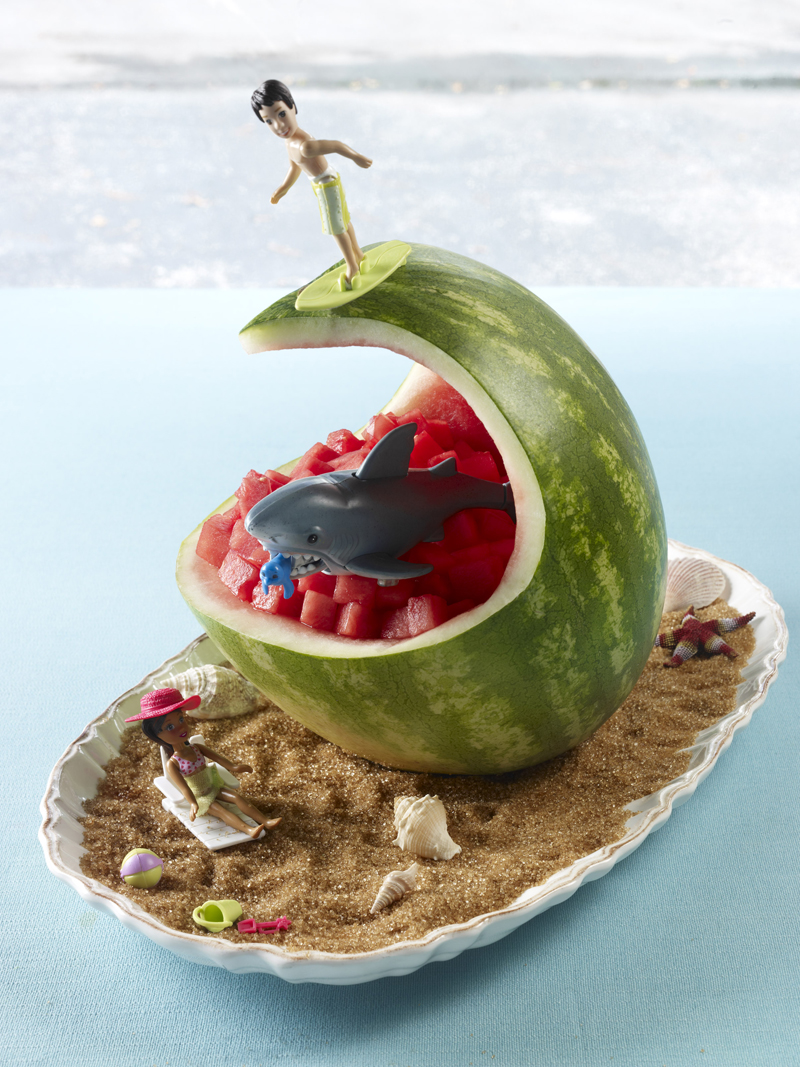 7. How to Make a Tin Can Man for your garden, from Worth the Whisk. Ingenious!
8. How to De-Kernal a Cob of Corn, the quick and easy way. A quick video tutorial!
9. This ingenious technique for a Spill-Proof Burger, using an onion ring. Look at the last photo in this post, by Ginny of The Sunday Dinner Revival.
10. And finally, I will leave you with a little method to transform spaghetti leftovers into something else even more delicious. It's hard to beat leftover spaghetti. My friend Lori swears this does!
Recipe: Lori's Fried Spaghetti and Red Sauce
From Lori Valesko, who says, "This beats simply nuking leftover spaghetti, hands down!"
Leftover spaghetti complete with tomato sauce
Olive oil
Heat up some olive oil in a skillet. Get it very hot. Then dump in the pasta and cook until crispy on the edges. The slightly burnt tomato taste is FAB! Gives it a whole other flavor, but you have to be sure to almost burn it to get the crispy texture and "morph" the flavor of the red sauce. Caution: it can be messy as the red sauce is going to spatter like crazy, so be sure you have a lid for the pan or you will have red spatter everywhere!
Side note: Lori Valesko runs BeachTrading.com, an online store that offers stylish board shorts, Hawaiian car seat covers, cool rash guards and other beachy essentials. She will offer Shockingly Delicious readers a discount. If you type in coupon code  shock, you can get 10% off anything in her store! Score!