Print This Post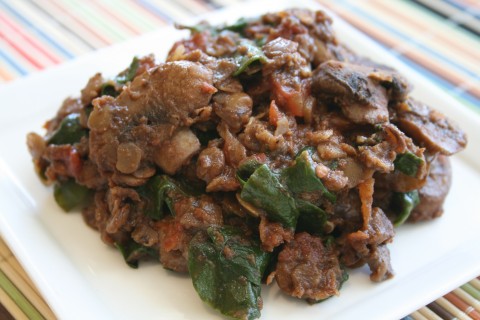 Folks, this is really, really, REALLY good!
As we all attempt to eat more plant-based proteins, keep this recipe in mind as an Indian-inspired Meatless Monday entree!
The mushrooms taste meaty, the lentils supply protein, the spinach and tomatoes are just grand.
I served it for dinner with:
toasted tortillas for scooping (naan would be more authentic, but I had none naan!)
pineapple chunks
This recipe is from the darling blogger Stetted, in Austin, Texas (Megan Myers, a copy editor in real life).
Confession: As a 25-year newspaper editor, I am in love with copy editors. Therefore, Megan could blog about a dirt sandwich and I would still be her fan!
Enough. This is supposed to be wordless, so I will stop.
Just make this recipe.