Print This Post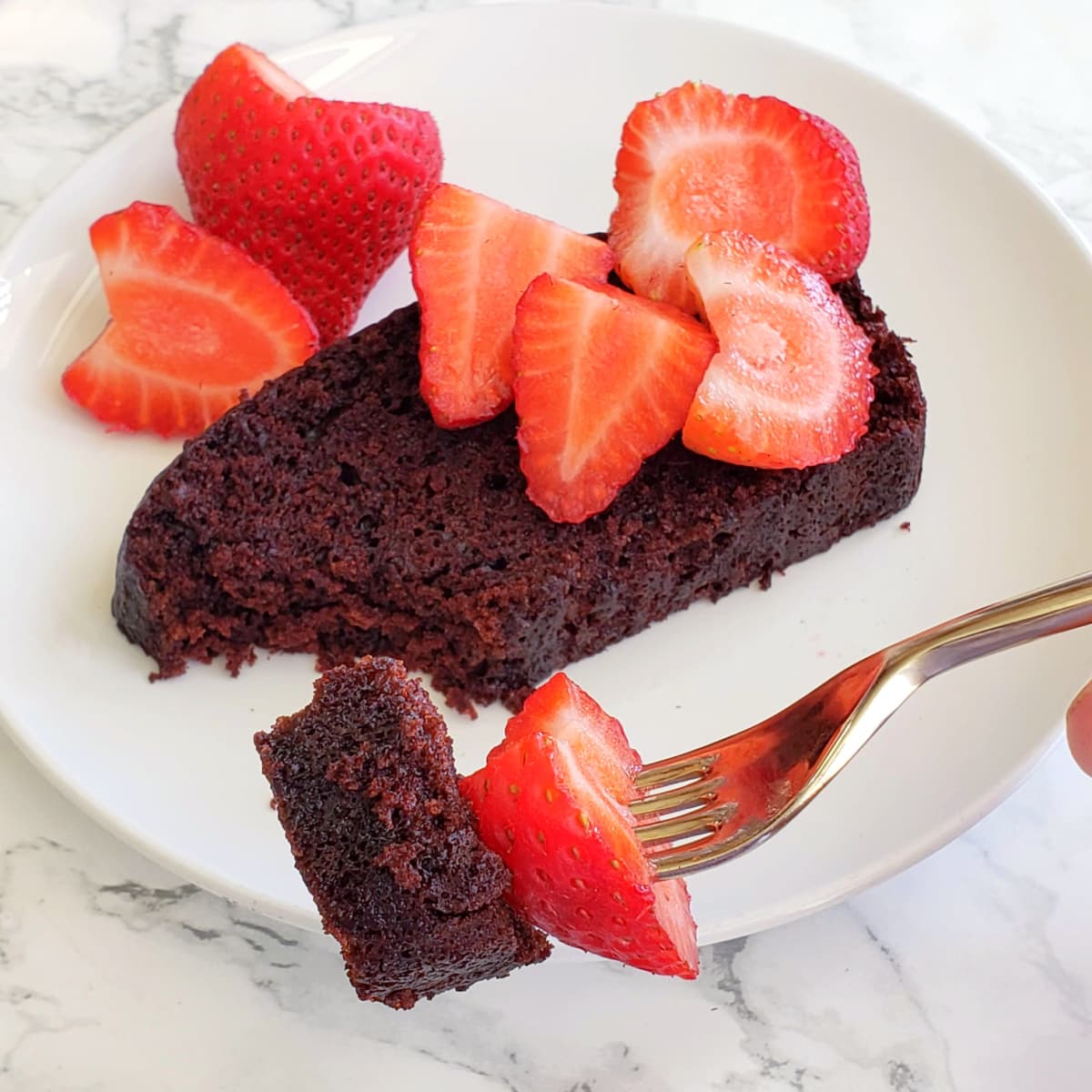 Vegan Chocolate Loaf Cake is a deep, rich, moist, soft cake, just the right size for a few pieces for you and a few to share. You won't miss the eggs, butter or milk, I promise.

This small-batch cake is easy and delicious, which is pretty much all you need, except it's also plant-based, which makes it vegan. No eggs, butter or milk were harmed in the baking of this Vegan Chocolate Loaf Cake.
So that makes it a double-win!
I'm definitely a flexible eater and cook. Some days I live for butter and eggs, and other days I clean it up by making vegan recipes on the stove and in the oven. It works for us, and I'll bet flexible eating describes the way a lot of you do your meals, too.
In this recipe, you can absolutely get away with no butter, milk or eggs. If I hadn't told you, you might not have even guessed it doesn't have them. So let's embrace this vegan cake for the delight that it is.
How to make Vegan Chocolate Loaf Cake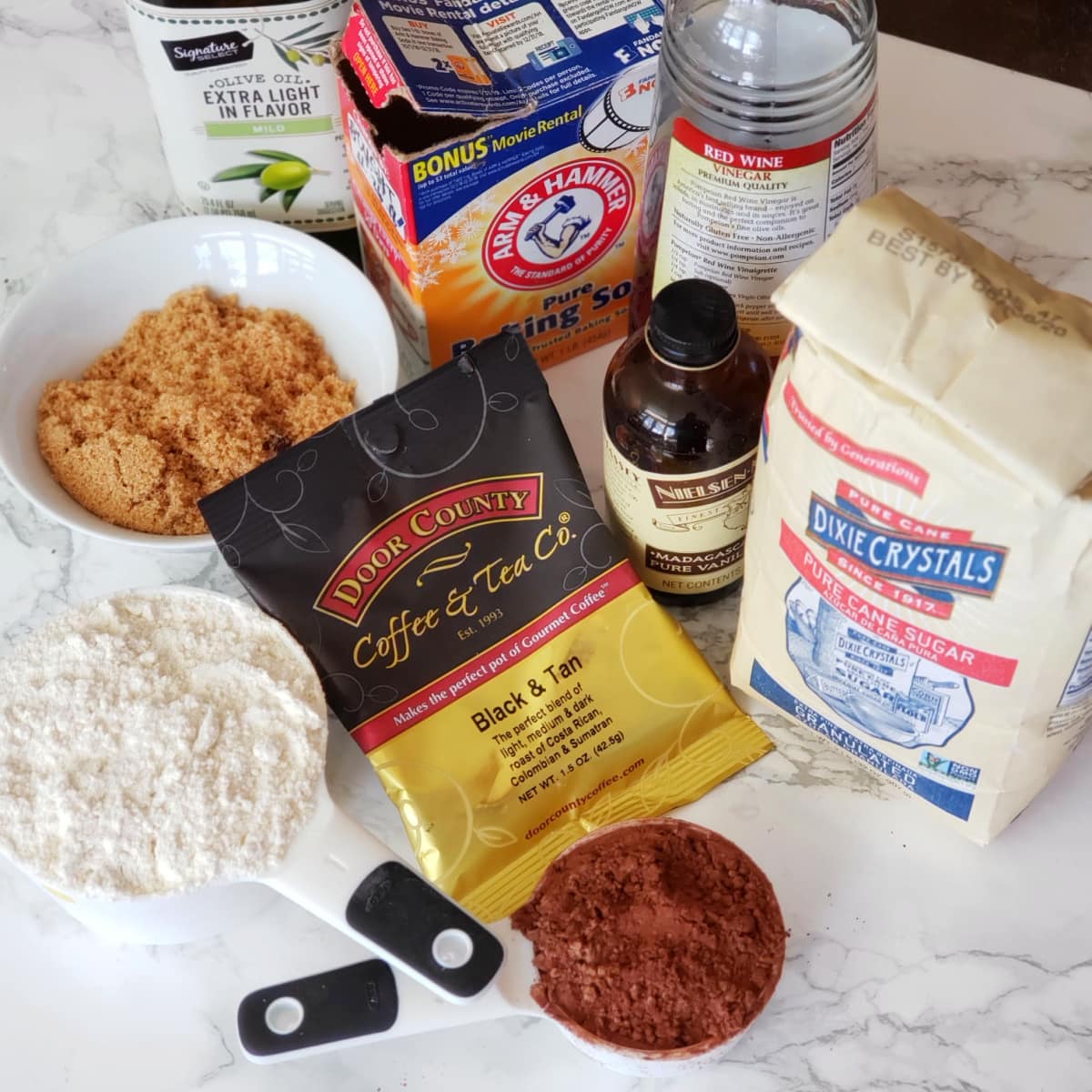 Gather your ingredients. In this case the baking soda paired with the vinegar (an acid), will provide the lift that an egg or 2 ordinarily would. We're amping up the chocolate flavor with some coffee, and a very light-flavored olive oil stands in nicely for butter. It's all good!
Mix the dry ingredients in a bowl, by hand. Pour in the wet ingredients, and then mix gently by hand. There's no need for an electric mixer for this cake, and it only takes a bowl, a whisk and a 2-cup measure. I love minimizing dishes!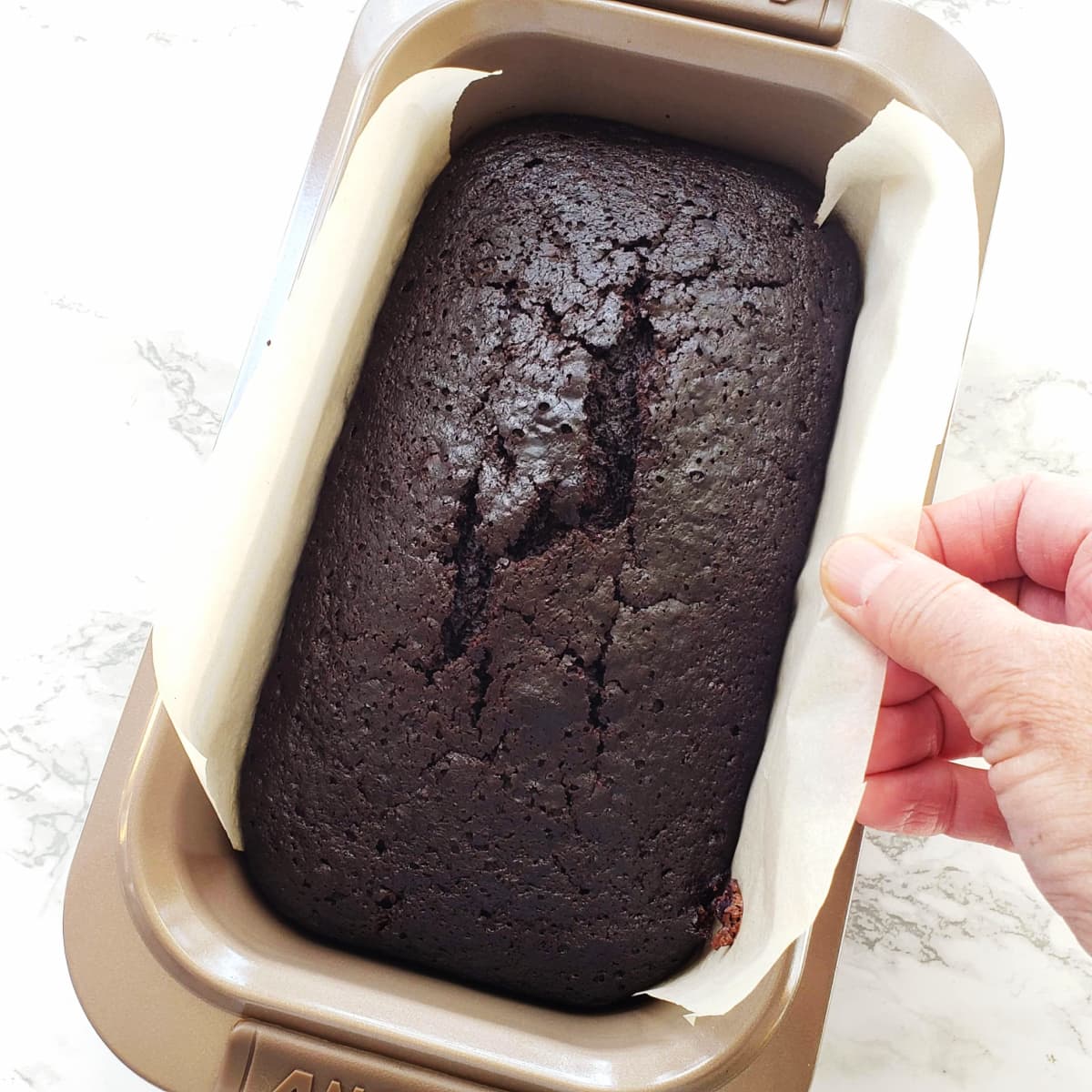 We're lining the non-stick loaf pan with parchment paper and leaving 2 sides protruding to use as handles. When the cake has cooled a bit, we'll use the parchment to easily tug it out of the pan (see above) and place it on a wire rack to cool completely.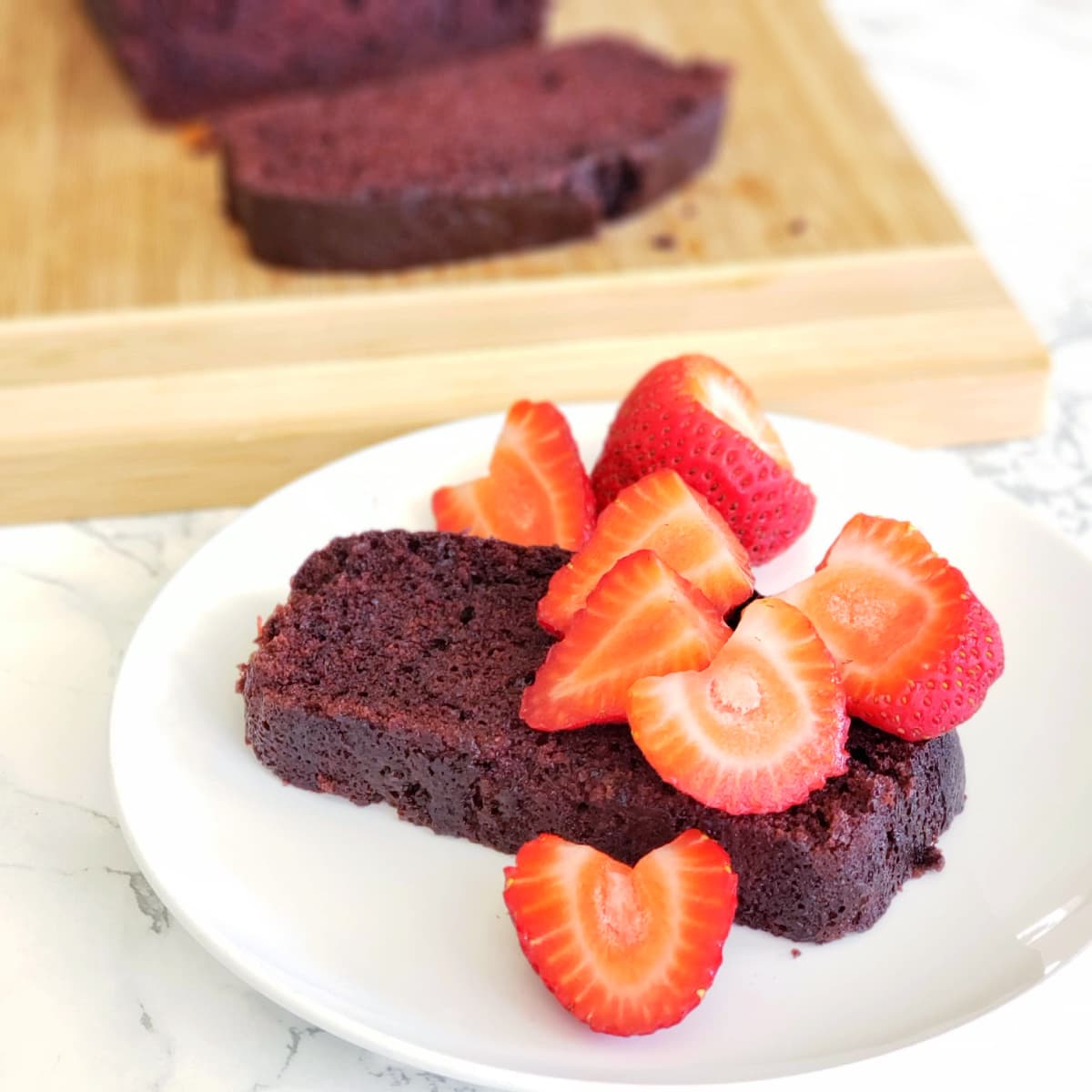 I prefer not to frost it because it make it more versatile. I eat it with fresh berries, or maybe a dollop of whipped cream or even a tiny scoop of vegan vanilla ice cream. But frost it if you feel you must!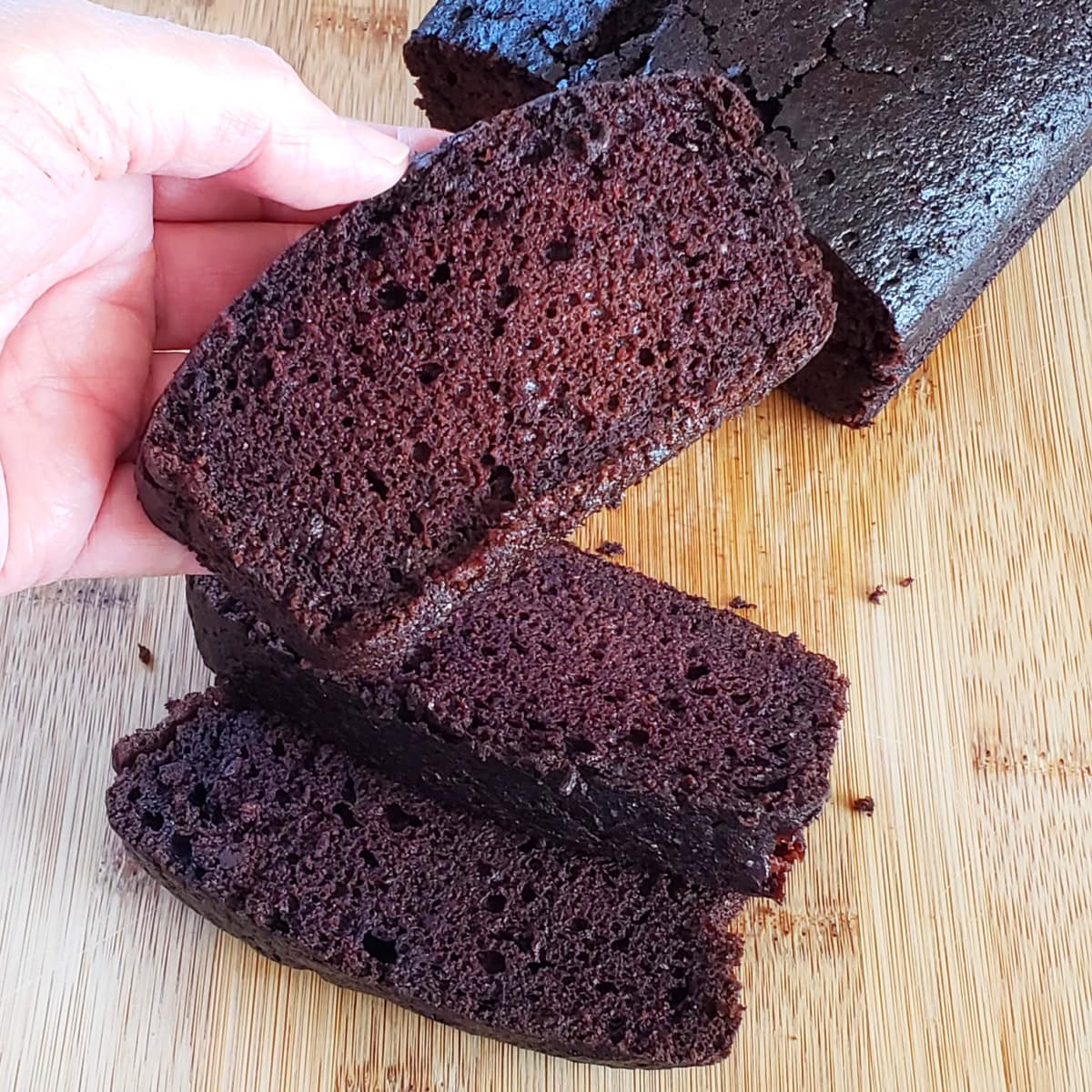 Look at that beautiful crumb!
Vegan Chocolate Loaf Cake
Vegan Chocolate Loaf Cake is a deep, rich, moist, soft cake, just the right size for a few pieces for you and a few to share. You won't miss the eggs, butter or milk, I promise.
Ingredients
1 1/2 cups all purpose flour
1/2 cup granulated sugar
1/2 cup brown sugar (light or dark, whatever you have)
1/4 cup cocoa powder
1 teaspoon baking soda
1/2 teaspoon sea salt
3-4 tablespoons mini chocolate chips (optional but recommended)
1/3 cup extra light flavored olive oil (or another flavorless oil such as grapeseed or vegetable oil, or melted coconut oil)
1/3 cup strong coffee
1 cup water
1 teaspoon vanilla extract
1 teaspoon red wine vinegar (or white vinegar; not balsamic, it is too strong)
Garnish: fresh berries, whipped cream, or a scoop of ice cream!
Directions
Heat the oven to 350ºF. Line a 9- by 5-inch loaf pan (I used a metal pan) with parchment paper and allow the 2 long sides of the paper to protrude up (this will be your handle for later). Set pan aside.
In a medium bowl, add flour, white sugar, brown sugar, cocoa powder, baking soda, salt and chips (if using). By hand, whisk until mixed. Set aside.
In a 2-cup measure, add olive oil (up to the 1/3-cup mark), coffee (up to the 2/3-cup mark), water (up to the 1 2/3-cup mark), vanilla and vinegar. Stir briskly until combined. Then pour the liquid into the dry mixture, and stir or whisk just until combined. This will only take a couple of turns of the whisk or spoon. If you beat it too long or vigorously, you risk making a tough cake because you will develop the gluten (which you don't want to do).
Pour the batter into the prepared pan and bake for 50-55 minutes, or until a toothpick or cake tester inserted in the center comes out clean. Let cool in the pan for 10-15 minutes, then use the protruding parchment "handles" to life the cake easily out of the pan and place it on a wire rack. Cool completely. (If you leave it in the pan to cool completely, the condensation that naturally forms may make the loaf wet on the bottom and sides.)
You may frost the cake if you like, but I prefer it naked. I like to toss on a few fresh berries or even a tiny scoop of vegan vanilla ice cream if I am feeling decadent.
Serves 6-8, depending on how thick you cut the slices.
Notes
Recipe source: Dorothy Reinhold | Shockingly Delicious
https://www.shockinglydelicious.com/vegan-chocolate-loaf-cake/
Copyright Dorothy Reinhold | ShockinglyDelicious.com. All rights reserved.
Pin the image below for Vegan Chocolate Loaf Cake to your Pinterest board to save it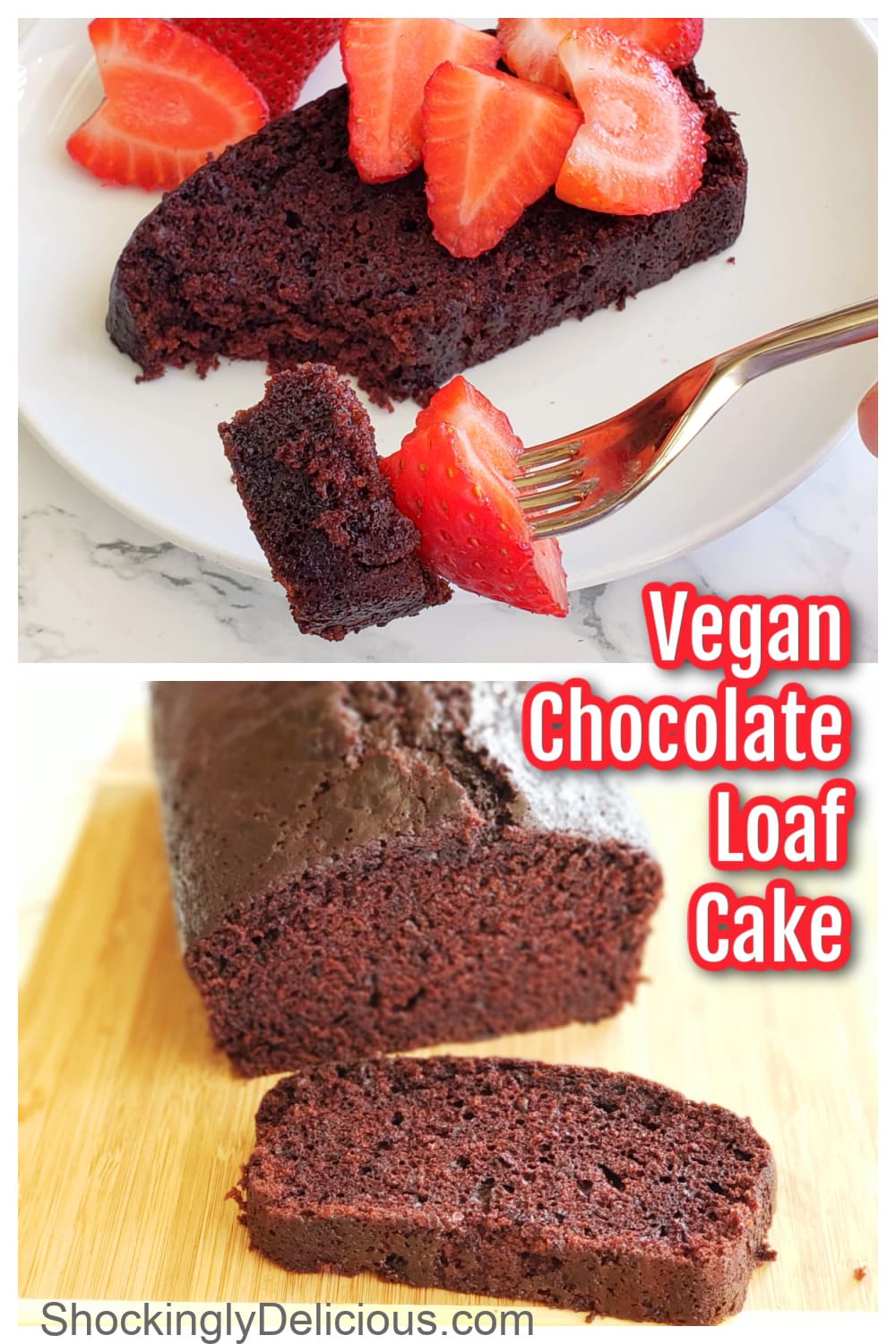 Want some other spring sweets?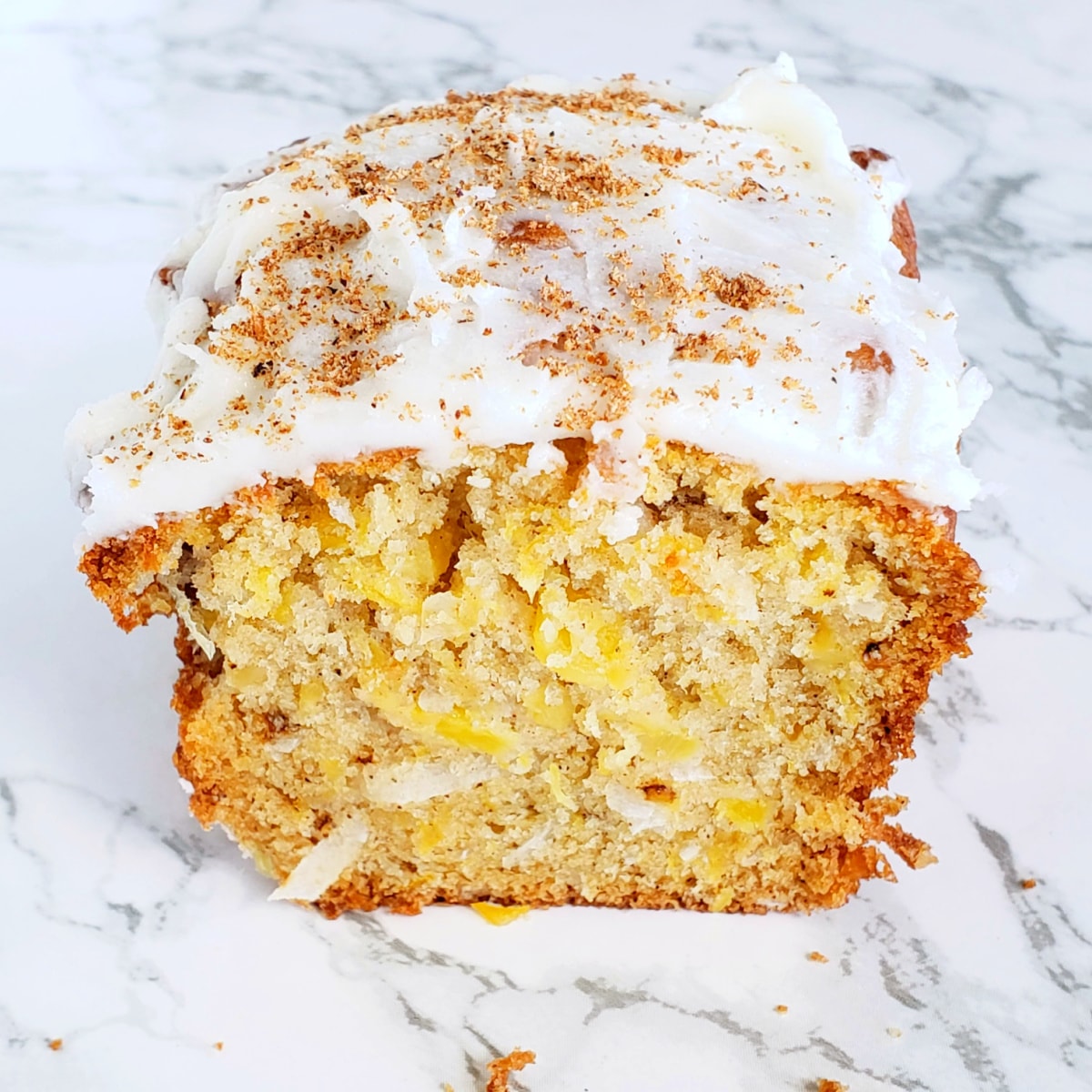 Pineapple Coconut Quick Bread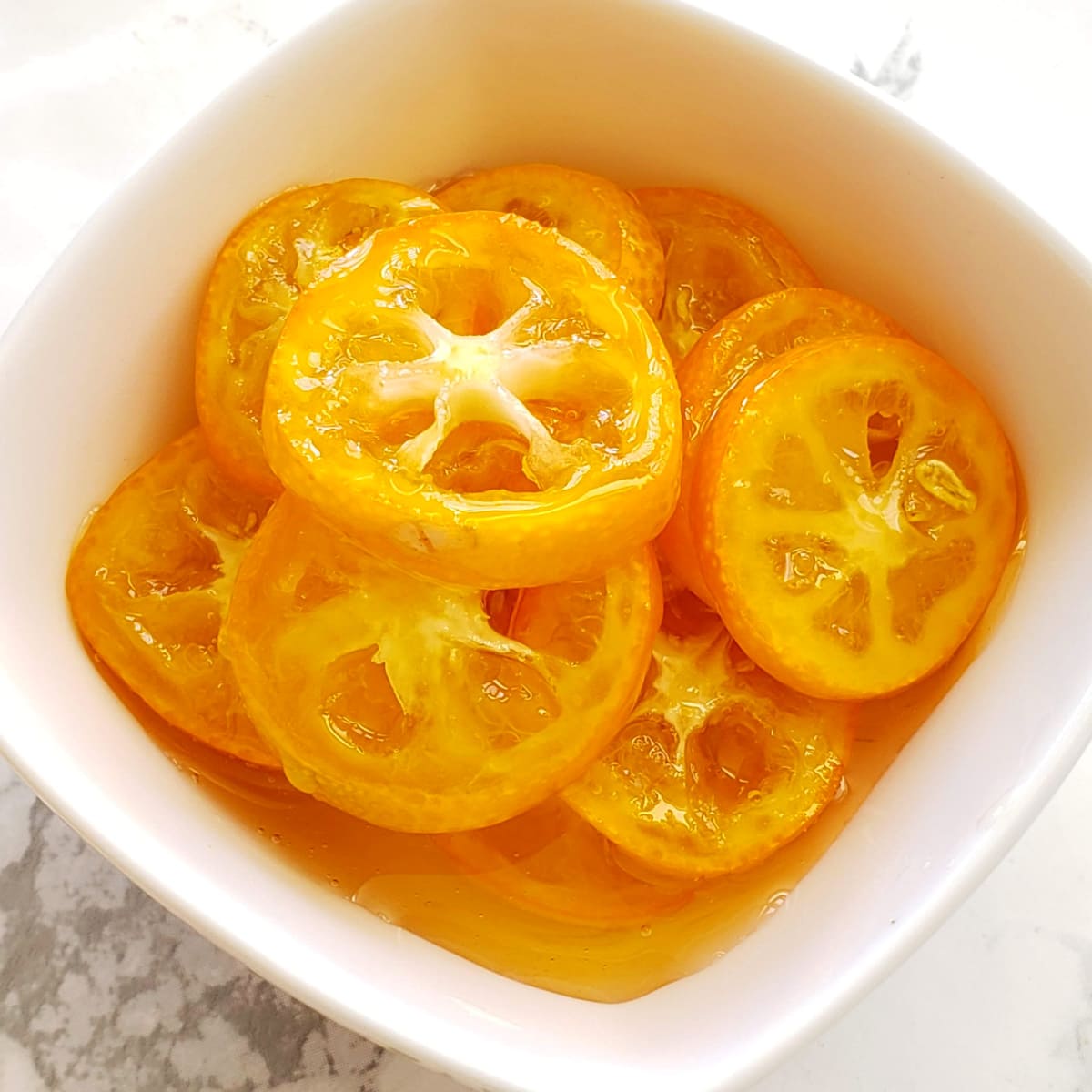 No-Cook Candied Kumquats (Small Batch)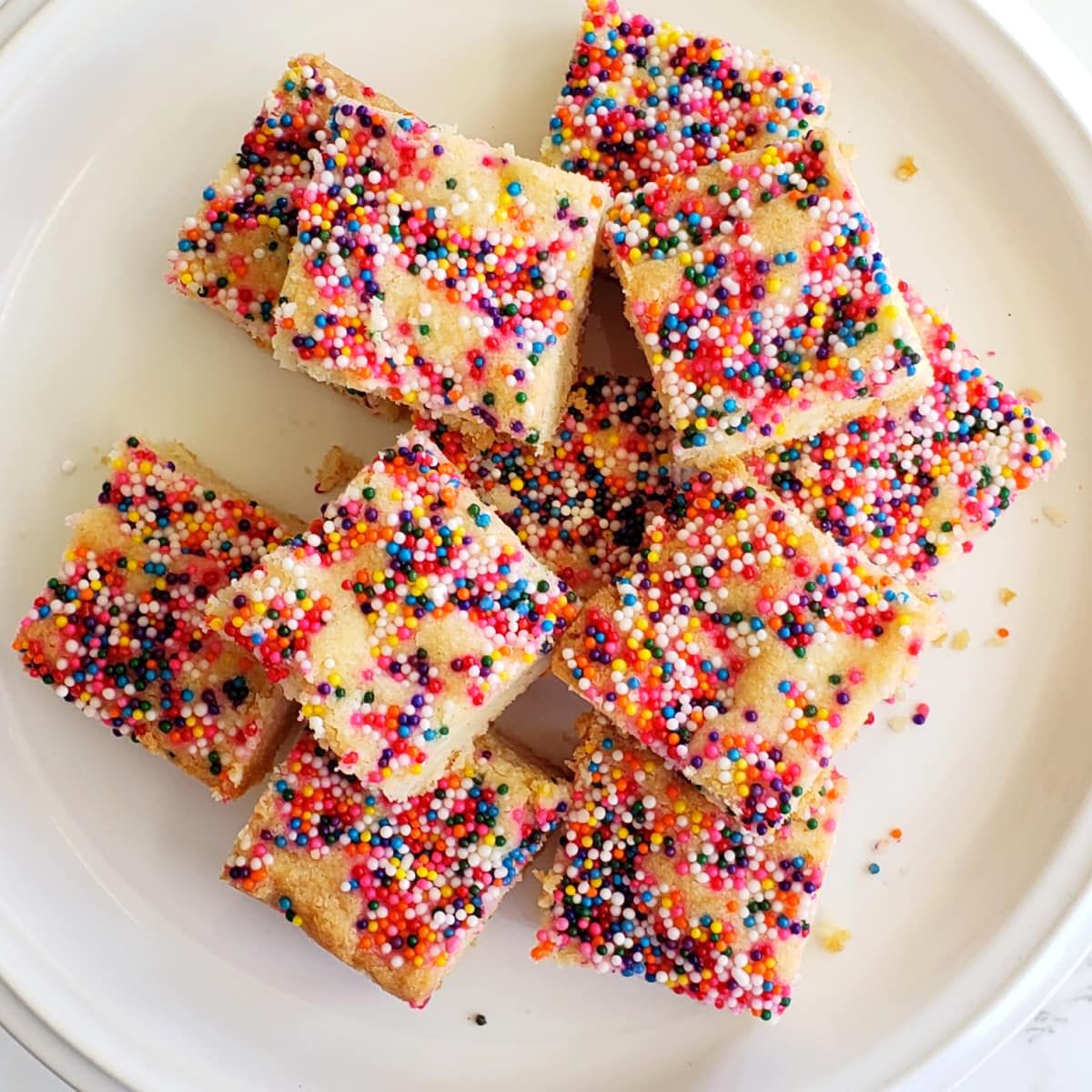 Lemon Shortbread with Sprinkles (Small Batch)
Thanks for visiting…are you hungry for more? Follow Shockingly Delicious on…
FACEBOOK | PINTEREST | INSTAGRAM | TWITTER
…for all the latest recipes, ideas and updates!
This post may contain affiliate/referral links. It is a way for this site to earn advertising fees (at no cost to you) by advertising or linking to certain products and/or services that I approve and prefer. Thank you for using my affiliate link to shop, so I can continue to bring you shockingly delicious recipes!