Print This Post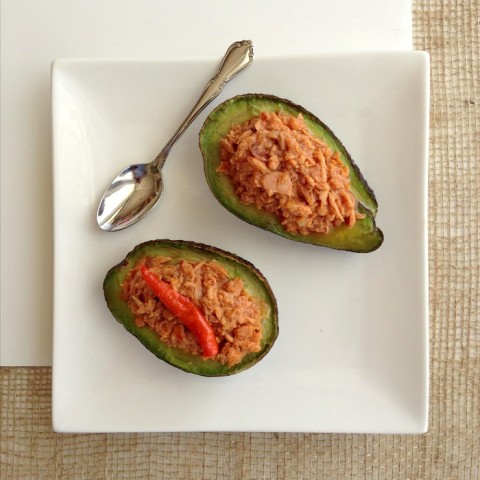 Truth is, a perfect California avocado needs little else to justify its existence as a salad. A sprinkle of salt, a spoon, and call it a day.
But if you have a can of specially seasoned tuna, widely available these days in any grocery store, you can turn that avocado into lunch. I am using a spicy Thai-flavored tuna for this salad, and the creamy avocado tames the spice just enough, while the Thai chili flavor amps up the avo. It's a marriage made in heaven.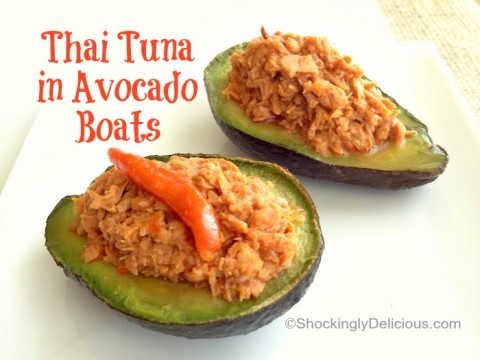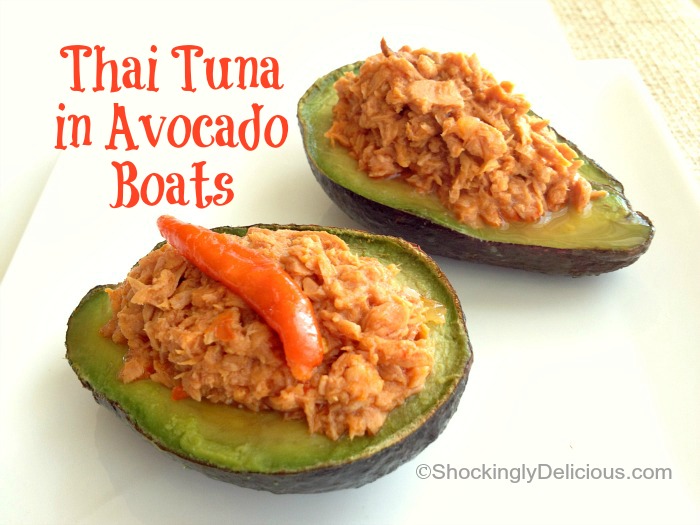 Call it an avocado boat. Call it a canoe. Call it a plank. Whatever you like, grab your spoon and call it lunch!
Recipe: Thai Tuna Salad in Avocado Boats
Summary: Spicy Thai-seasoned tuna mounds in an avocado boat for a creamy, hot and cool chili-flecked lunch. Grab a spoon!
Ingredients
1 California avocado
Instructions
Halve avocado and remove pit. Open can of seasoned Tuna and spoon into the divot from the pit on each avocado half, using all tuna.
Place each half on a plate, perhaps alongside some fresh cut fruit, and dig in!
Serves 2.
The Bee Squad
I am a member of the Bee Squad for Bumble Bee tuna. Canned tuna makes an excellent protein for quick meals because it is already cooked and ready to deploy. Disclosure: Bumble Bee sent the tuna for recipe testing.
Source
Dorothy Reinhold/Shockingly Delicious
Preparation time: 5 minutes Diet type: Pescatarian Number of servings (yield): 2 Culinary tradition: Thai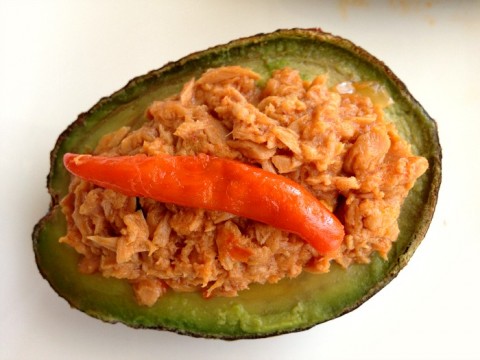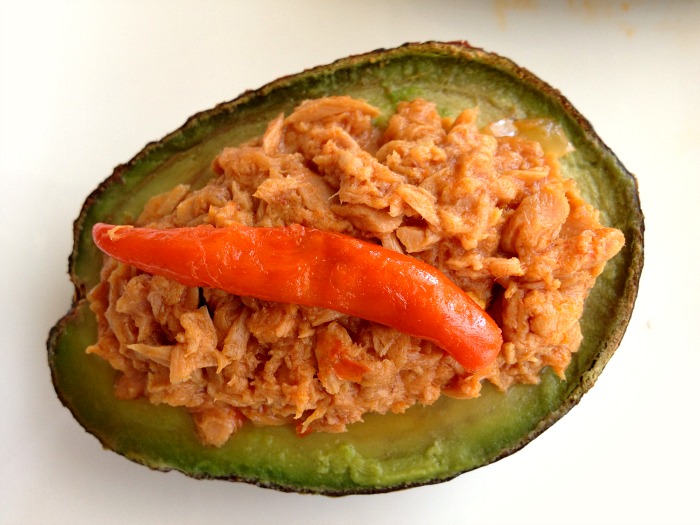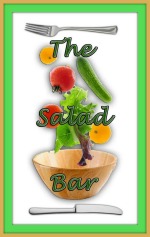 Here are the other salads created by my fellow cooks for #TheSaladBar, a new monthly cooperative feature. Choose my tuna-avocado creation today, or one of theirs to try for your own avocadolicious meal! You can't go wrong with any of these beauties.