Print This Post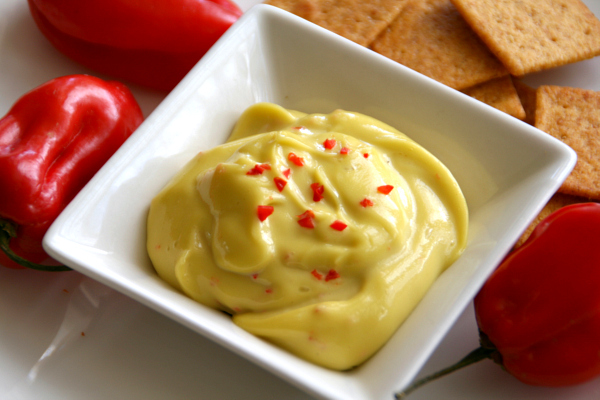 Little Red Savina
You are so mean-a,
Taunting me with your heat;
You look so benign,
But are a punch line,
To a joke that few can eat.
 (With apologies to the author of Little Miss Muffet)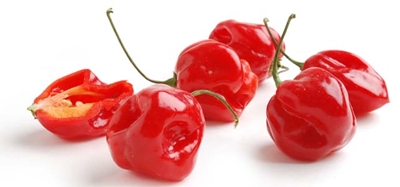 In the midst of a Los Angeles heat wave, a pretty little pepper arrived on my doorstep. Stout, brilliant red, undulating with skin folds like a Sharpei, and glossy as a teenager's lips, this Red Savina Habanero chile pepper was one pretty baby.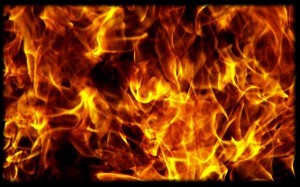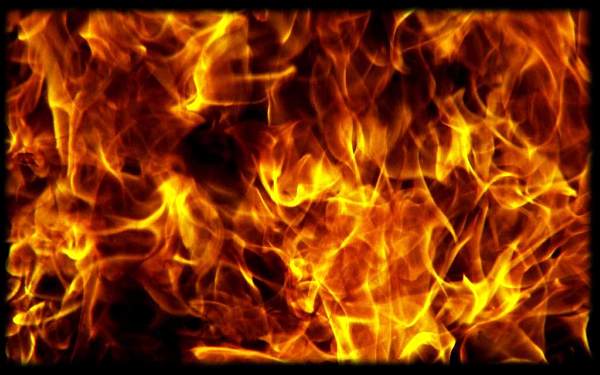 Problem was, it is among the hottest peppers in the world – twice as hot as a regular Habanero and 65 times hotter than a Jalapeno, measuring 350,000-575,000 Scoville units. What to do…what to do, when ¾ of us at home are pepper wimps? Or should I restate it as "only one of us puts Habanero sauce on everything he eats except his breakfast cereal."
And then came a challenge from Robert at Melissa's Produce, who sent over the peppers. "How about a little competition? Can you use them in a recipe without scaring people to death?"
Not one to back down, I said a fast, "Sure!" But whew…what to do?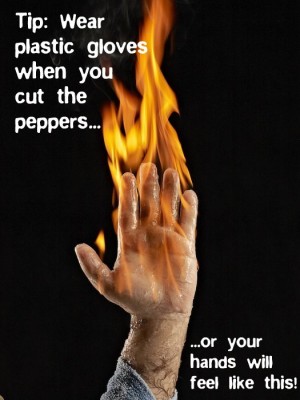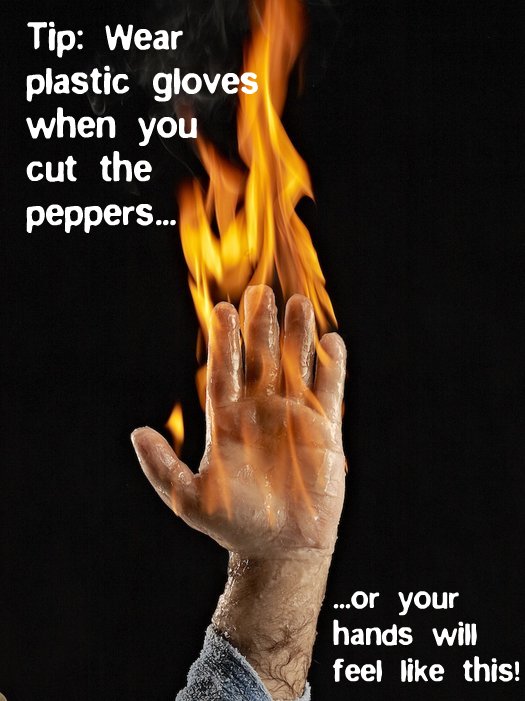 Tame them with fat — that's the trick with hot chiles. Fat tamps down the fire. And because we eat a lot of sandwiches at the ShockD household, I figured I might as well whip them into a unique homemade mayo so we could spice up our lunches.
I wore plastic gloves to deal with these babies, and stemmed, seeded and de-ribbed the insides with a small paring knife. I finely minced them until they looked like Barbie food, then whipped up an easy mayo in the food processor and whirled them in.
Bingo! Let's call it Homemade Heatwave Mayo. It gives a little kick, but won't send smoke out your ears. I used 1 pepper but chileheads should add 2 peppers.  You have nothing to be afraid of. These are like lions who turn into kitty cats once you pet them.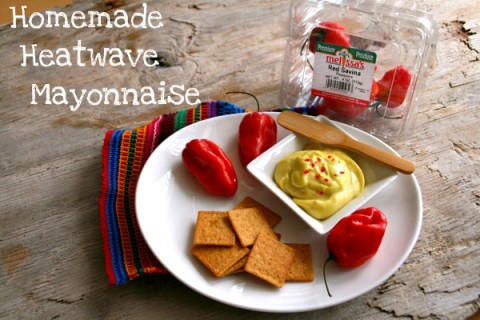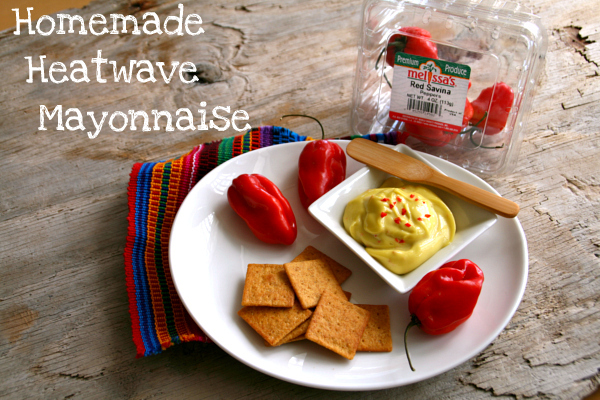 And you can leave the pepper Jack cheese off your sandwiches.
Recipe: Homemade Heatwave Mayonnaise
Summary: This homemade spicy mayonnaise features Red Savina chiles, among the hottest in the world! It makes a great zesty sandwich spread or dip.
Ingredients
1 pasteurized egg (Safest Choice™ brand preferred)
1 pasteurized egg yolk (Safest Choice™ brand preferred)
1 tablespoon fresh lemon juice (I used Meyer lemon juice)
1 teaspoon white wine vinegar (I used Calolea brand White Balsamic Vinegar)
1 teaspoon Dijon mustard (I used Saucy Mama Dijon)
1/2 teaspoon kosher salt
1 cup light flavored olive oil
1 Red Savina chile pepper, stemmed, seeded, ribs removed, cut into tiniest mince (about 1 ¼ teaspoons minced pepper); chileheads can use 2 peppers
Instructions
In food processor or blender, combine egg, egg yolk, lemon juice, vinegar, mustard and salt. Process until well blended. With motor running, slowly pour in olive oil in steady stream until mixture thickens. Whirl in minced pepper.
Serve immediately or refrigerate. The mixture will continue to set up as it cools in the refrigerator. Store in refrigerator in airtight container up to 2 weeks.
Yield: about 1 1/4 cups
Red Savina Chile Peppers
Grown in California and in season in September, this rare variety is about $4.99 for a 4-ounce container.
Pasteurized eggs
For ultimate food safety, you should consider using pasteurized eggs for your homemade mayo, since the eggs will not be cooked. My explanation of why to use pasteurized eggs includes a recommendation for Safest Choice, a commercial brand available in grocery stores.
Preparation time: 15 minutes
Diet type: Vegetarian
Diet tags: Gluten free
Number of servings (yield): 12
Culinary tradition: USA (Southwestern)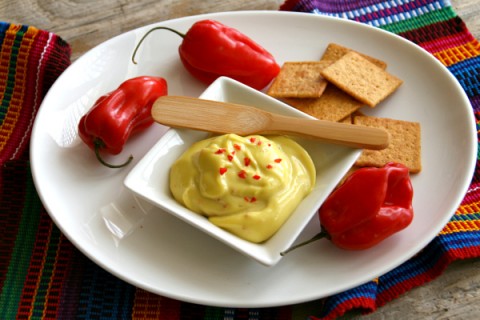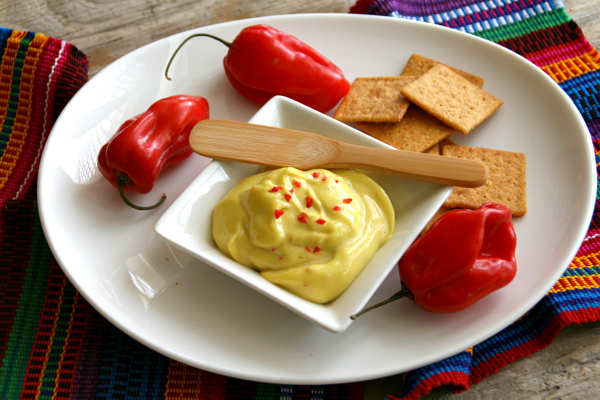 For more recipes using the Red Hot Savina Habanero pepper, check out what some of my foodie friends made with theirs:
Valentina made Spicy Mayan Hot Chocolate
Chef Louise Mellor made Hot Wings with Red Savina Nectarine Sauce
Nicole made  Spicy Pickled Onions and Veggies
Nancy made Savina Habanero Slaw
Melissa's Produce sent a sample of the Red Savina chile peppers.