Recipe: Sweet Hot Tuna Salad with Grapes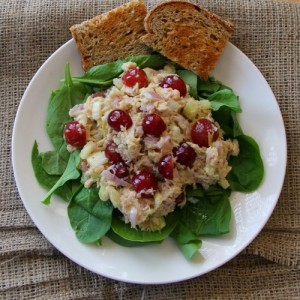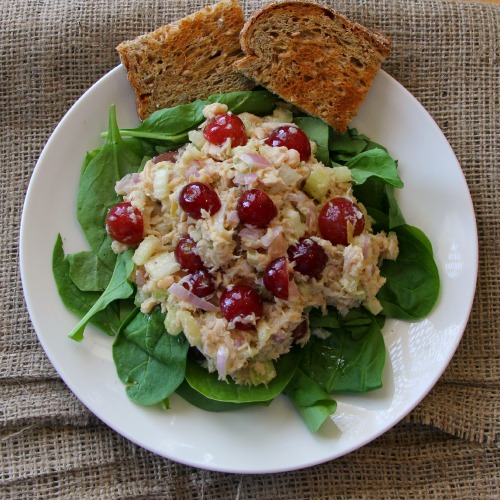 [1]Summary: This is not your mother's tuna salad! Spicy, sweet, crunchy and packed with flavor and texture, this is perfect atop greens or tucked between toasted bread for a sandwich.
Ingredients
Lettuce: mix of spinach and arugula, or your choice of greens
Instructions
In a mixing bowl, add tuna and its oil, and mayonnaise. Mix to combine and slightly break up the tuna. (I do this in my KitchenAid Mixer on low, for a few seconds, but you can do it by hand; suit yourself.)
Add celery, grapes and shallot, and stir by hand to combine.
Place clean greens on a plate, and pile tuna salad atop, or make a sandwich out of this by toasting bread and packing the tuna salad between slices of bread. Your choice!
Serves 4.
Source
Dorothy Reinhold | Shockingly Delicious
[5]The Bee Squad
I am a member of the Bee Squad for Bumble Bee tuna. Canned tuna makes an excellent protein for quick meals because it is already cooked and ready to deploy.
Preparation time: 10 minutes
Diet type: Pescatarian
Number of servings (yield): 4
Culinary tradition: USA (Nouveau)
My rating 5 stars:  ★★★★★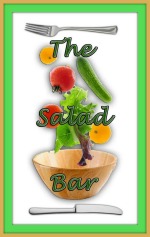 [6]Here are the other salads created by my fellow cooks for #TheSaladBar, a monthly cooperative feature. Choose my tuna-grape creation today, or one of theirs to try for your own Mexican-inspired meal! You can't go wrong with any of these beauties.