Recipe: SuperKALE Margarita Smoothies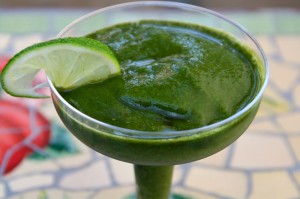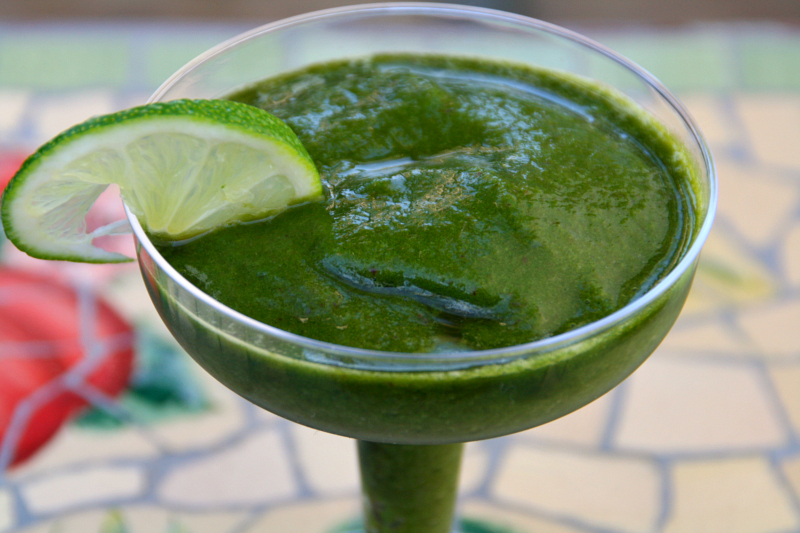 [1]Summary: Intensely green, zippy, refreshing and healthy with kale, these can either be a cocktail (with tequila) or virgin (with coconut water).
Ingredients
3 cups Cut 'n Clean Greens SuperKALE Salad
2 cups frozen mixed fruit such as pineapple, mango and papaya (no strawberries or other red, purple or dark fruit to prevent a brown-colored smoothie)
1 ½ cups bottled margarita mix
¾ cup tequila (or use coconut water for a virgin margarita)
1 cup ice
Instructions
Place all ingredients in a blender and whirl until smooth.
Serve and enjoy!
Yield: 4 (8-fluid-ounce) portions
The kale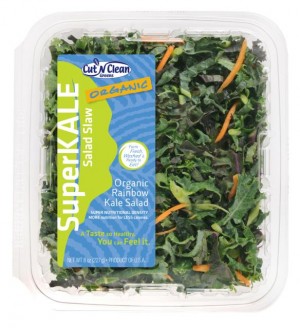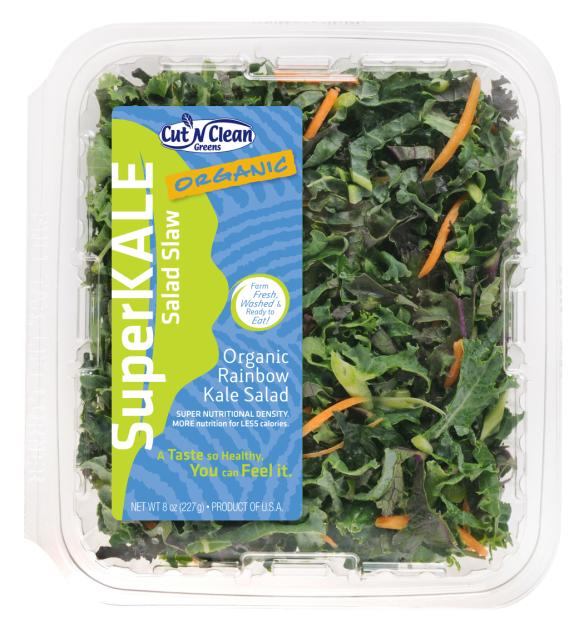 [2]Cut `n Clean Greens SuperKALE Salad Slaw is triple-washed, and recipe-ready. Use it in a salad or slaw, saute it quickly for a hot side dish, or smoothie-it-up!
Source
Recipe by Chef Garrett Nishimori of San Miguel Produce / Cut `n Clean Greens. 
Preparation time: 5 minutes
Diet type: Vegetarian, Vegan
Number of servings (yield): 4 (8-ounce) portions
Culinary tradition: USA (Nouveau)
My rating 5 stars:  ★★★★★ 
Acknowledgement: Although I do some work for San Miguel Produce, I was not compensated for this post. All opinions are firmly my own.