Print This Post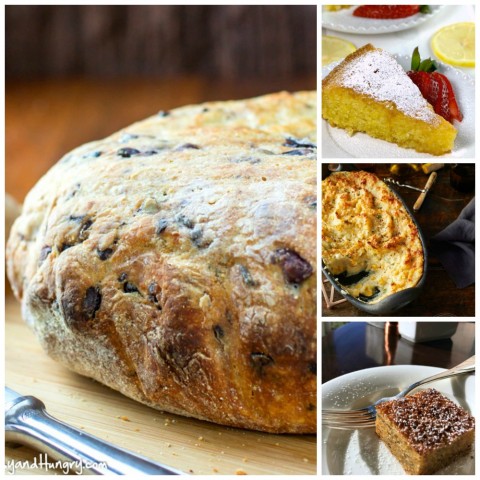 I have 500+ cookbooks (don't judge! I hear you calling "Hoarders," the reality TV show…), but these days, I turn most often to food blogs for quick inspiration and new recipes.
Here are my latest recipe crushes.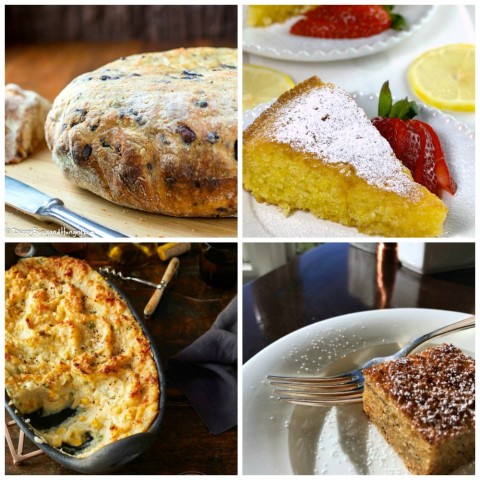 You really, REALLY need to try these. (Click on the recipe title to be taken straight to that recipe.)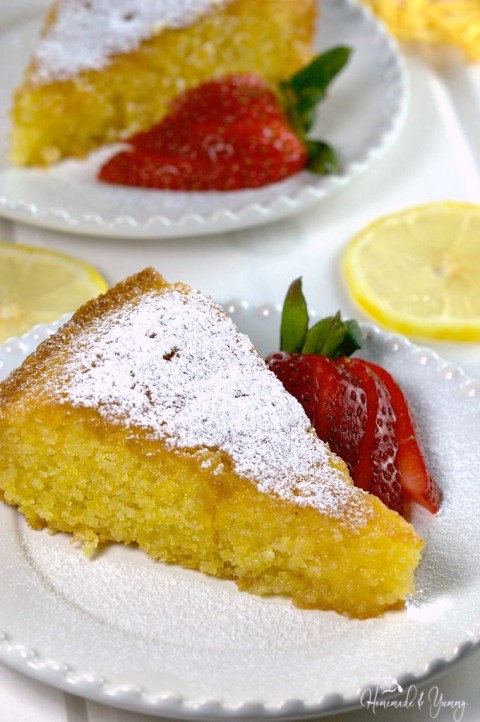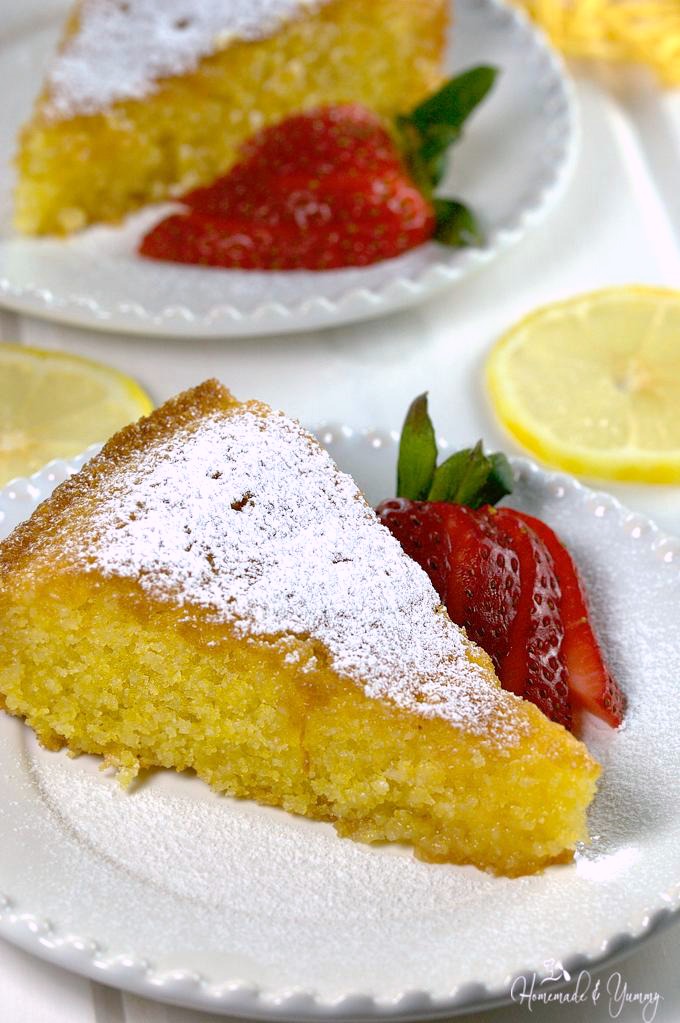 I wanted something different for Christmas dessert, and I got it! I was not inspired by the usual chocolate decadence, caramel whatnot and gingerbread flavors, and wanted a breath of fresh air. To the rescue came this elegant single-layer lemon cake, flavored with lemon rind and then soaked in a lemon syrup. To be honest, the slightly gritty texture wasn't for everyone (my kids did not prefer it), but those of us who loved it, REALLY loved it. I will make it again, which will make my husband happy. Thank you Gloria from Homemade & Yummy!
♥
A cross between a quick bread and a cake, this moist banana bread is served as an amuse bouche for brunch at The Loft at Montage Laguna Beach, Calif. I saw the recipe on Cathy Thomas's site — Cathy Thomas Cooks — and since I always have a few black bananas on the counter, this was calling my name. She discusses her difficulty with finding the right size pan to bake it in, but I stumbled on an immediate solution. I halved the recipe and used a 13- x 9-inch baking pan, and it was perfect. My tweaks: I subbed light-flavored olive oil for the butter, used 3/4 cup brown sugar + 1 tablespoon molasses (instead of 1 cup brown sugar), used 1/4 teaspoon salt instead of 1/2 teaspoon, and made buttermilk with milk and 1 tablespoon of apple cider vinegar since I had none of the real thing. It's an OUTSTANDING bread/cake, whatever you wish to call it. We ate it for breakfast slathered in whipped cream cheese, snacked on it mid-morning, and used a fork to make it fancy for dessert. (Eating with a fork always fancifies things up, eh?) Her husband said it's his favorite banana bread, and mine did too.  That's two votes that count!
♥
Did you know you could make bread in the slow cooker? Neither did I. But creative Kristin of Dizzy, Busy & Hungry did, and made a no-knead bread flavored with Parmesan and kalamata olives. (If you think about it, it makes sense since a slow cooker is a kind of oven with steady heat.) That's all I needed to hear to try it. We loved it, slathered in butter! She advises that to get this nice brown crust, you have to finish it off in the oven, and I found that to be true as well. Get your slow cooker out of the cabinet and try this one.
♥
You can practically be excused for reading People Magazine just for the recipes these days, right? Near the back of each week's edition, there are usually 3-5 recipes that look inviting and delicious, always with photos that make them look utterly edible rightthisminute. I have so many of them torn out and strewn around my house in drifts it is like leaves fallen from trees. So as I was searching for a side dish to bring to Christmas, I happened upon my Nov. 14 People mag and in it was Boston chef Ken Oringer's Corn & Gruyere Mashed Potato Gratin. We know I love my spuds, but everyone also loves corn, and with cheese, and some garlic, scallions and nutmeg to further liven things up, what could be better? This dish serves a crowd and goes with everything — roast beef, roast turkey, roast chicken, pork chops, salmon…and standing up in front of the fridge eating out of the container with a fork. Did I just say that?
♥
If you like this collection and want to save it, pin the image below to one of your Pinterest boards.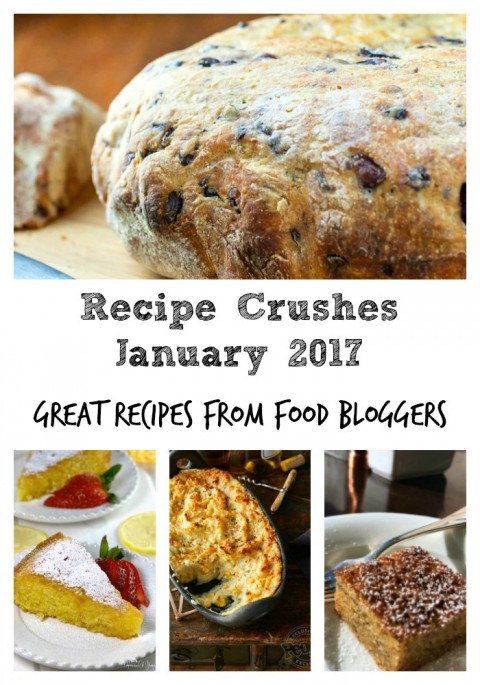 Want to see my other recipe crushes?
Apple Pie French Toast for One
2-Ingredient Flourless Nutella Mug Cake
Southwestern Breakfast Scramble
Maple Vinaigrette
Kale and Bacon Baked Risotto
Spiced Buttermilk Roasted Apple Muffins
Slow Cooker Green Enchilada Soup  — Nov. 2016
Herbs de Provence Orange Roasted Chicken
Slow Roasted Cherry Tomatoes
Low-Carb Eggplant Casserole — Sept. 2016
Meyer Lemon Chicken Thighs
Azerbaijani-Style Eggs with Tomatoes
Clementine Gingersnap Cheesecake Bars
Slow Cooker Garlic Parmesan Potatoes — Aug. 2016
What have YOU made from food blogs lately? Lead me to some of your favorites by leaving me a comment below.