Print This Post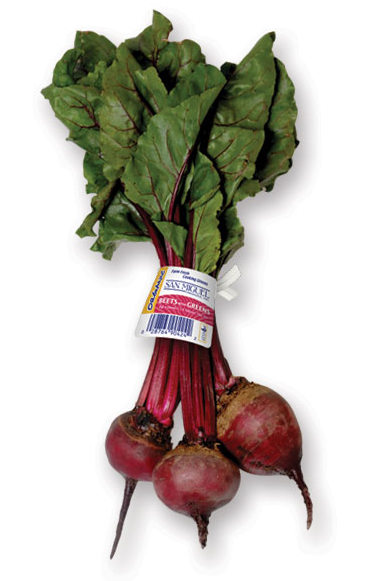 Attention all you juice lovers out there, when you buy beets for your red juice, what do you do with the green tops you cut off?
I hope you save them for a sauté, because beet greens are one of the most nutritious parts of the vegetable!
They're also delicious, and I call beet tops the "gateway green" because people (even kids!) who think they don't like greens are likely to adore them. Beet greens are often the best greens to introduce to children or others who might be wary of the flavor of more assertive or bitter cooking greens. Start with beet greens, and when they are accepted, work your way to spinach, and then kapow, move on to kale, mustard, turnip and collards.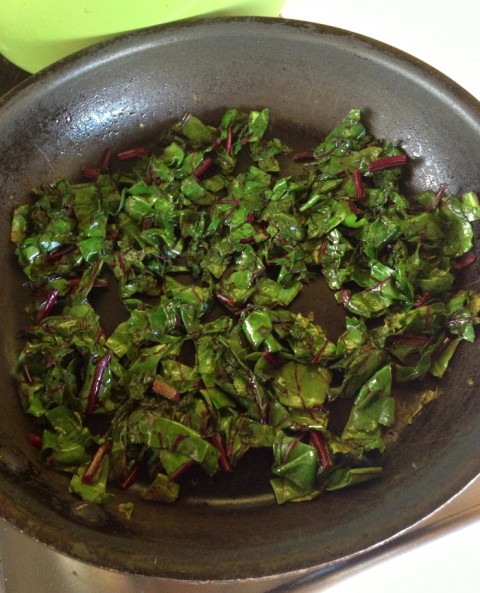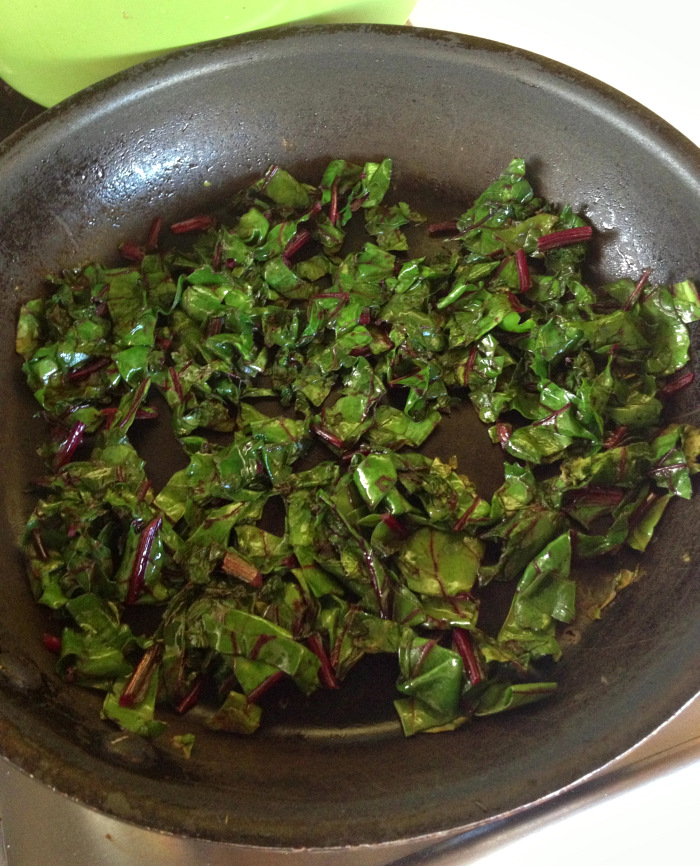 And I'm here to personally attest that even people who don't like cooked beets love the greens.
Attributes
They're naturally delicate, surprisingly sweet and mild, and will appeal to people who love spinach or chard.
High in vitamins and minerals: A, C, K and fiber, iron and potassium.
Easy to clean (a quick wash and a spin dry), and cook.
Cooking
 Beet greens wilt quickly (they cook as fast as spinach), so take care not to overcook them. We like to sauté them for a mere 2-3 minutes, and stop cooking while they are still bright green.
The natural sugars in the plant slightly sweeten up the finished dish.
You can sauté beet greens in a tiny splash of olive oil and sliced garlic (they may not need salt), or add a pinch of crushed red pepper for some heat.
Green up any soup you are making by tossing in beet greens during the last 3-5 minutes of simmering.
Taste the beet greens before adding salt. They naturally contain a bit more sodium than other greens.
It's easy to be green when you start with beet greens. Just ask my kids!