Print This Post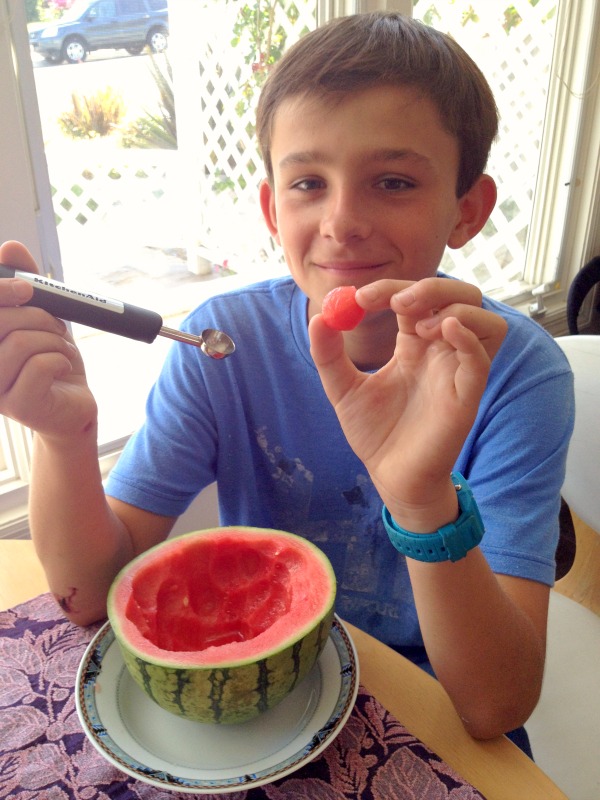 It's easy.
In honor of National Watermelon Day (Aug. 3), my son would like to show you how to eat a mini watermelon by yourself.
Cut the watermelon in half with a big, honkin' knife. Or get your mom to do that for you.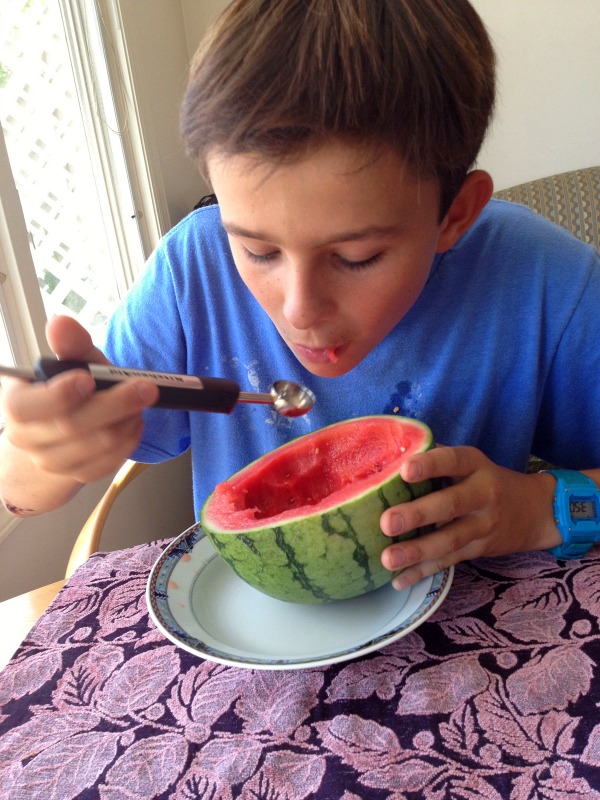 Grab the melon baller out of the kitchen utensil junk drawer. You might have to paw around awhile to find it. Don't worry about making a bigger mess in the drawer because no one will ever know.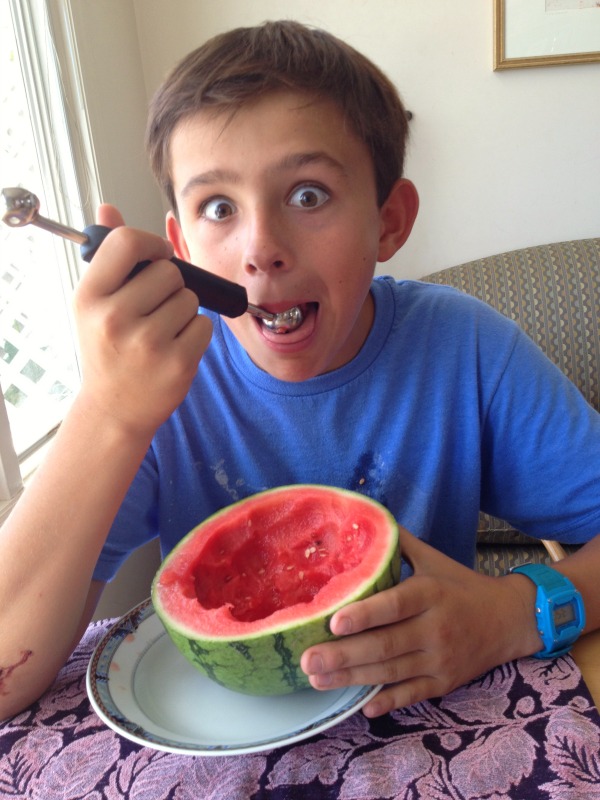 Make funny faces to scare away anyone related to you who thinks they are getting the other half of your watermelon. Not in this lifetime, sistah!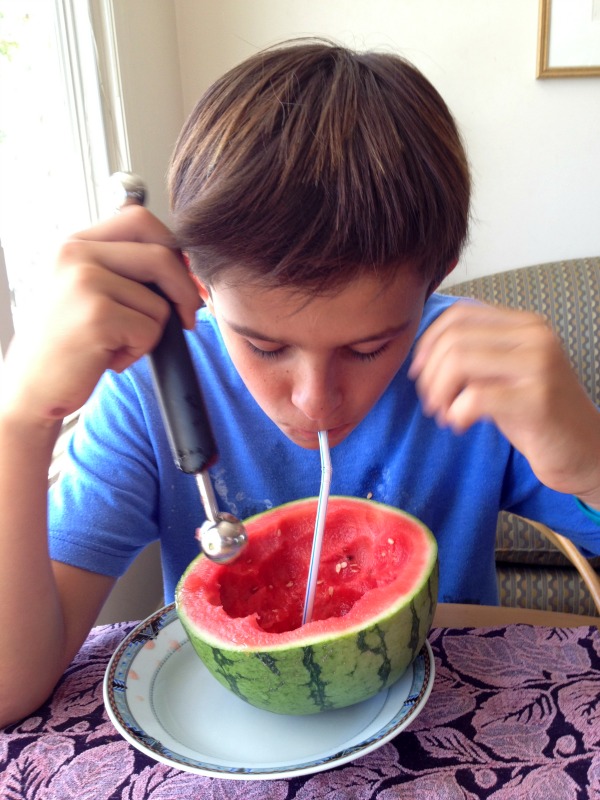 Periodically, use a straw to suck up the accumulated juice.
Repeat with the other half! Later, keep a straight face when the rest of the family wonders where that watermelon went. Ignore recriminations about who ate all the watermelon and didn't share. Banishment is a small price to pay for the pleasure of your own watermelon.