Print This Post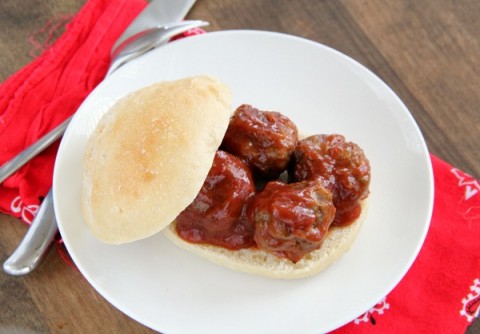 I can't say enough good things about this sandwich. It's really, really good, and my daughter said "These are the best meatballs I've ever eaten!" Luckily we have leftovers, so we can have it again!
This makes 50 little meatballs – a big batch! — with a great sweet-sour tangy sauce to coat them in. I served it on those little French rolls, so kids and lighter eaters could have one sandwich and adults could have two if they like.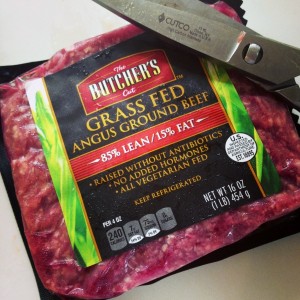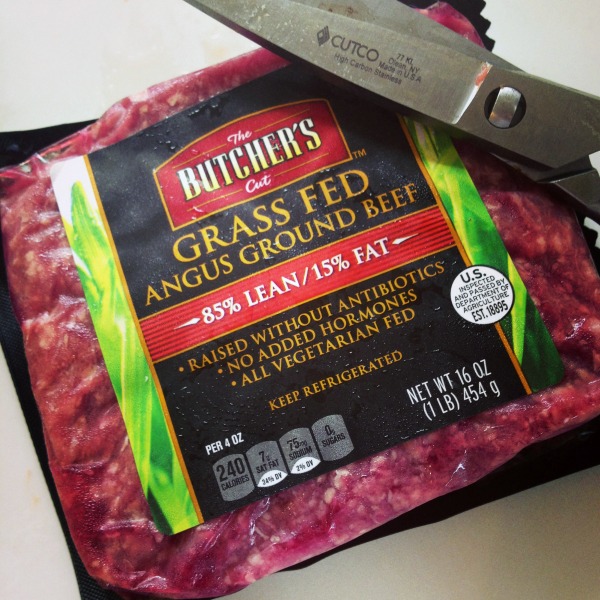 A word about the beef: I used grass-fed Angus ground beef, 85% lean, 15% fat. Grass-fed beef has a slightly different taste than regular grain-fed beef, so try it if you have never had it before. We now prefer it. Also, fat = flavor, so I like a ground beef with a little fat in it – 15%-18% is my ideal. Suit yourself on the type of ground beef and fat composition you prefer. Luckily, there are many options available, as beef is a very versatile ingredient.
Meatball sandwiches for lunch? How about dinner? You decide.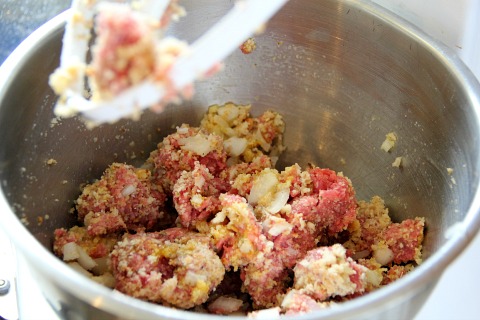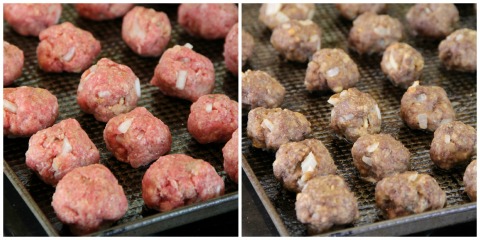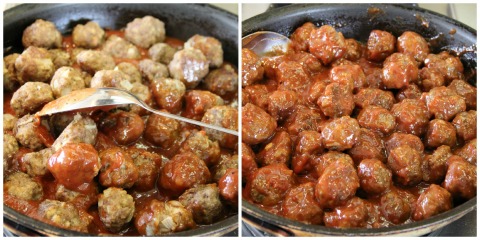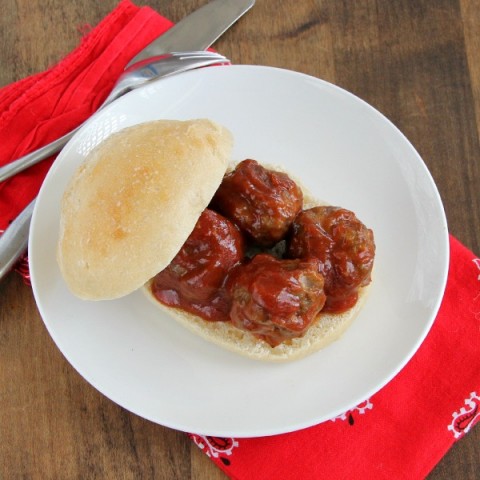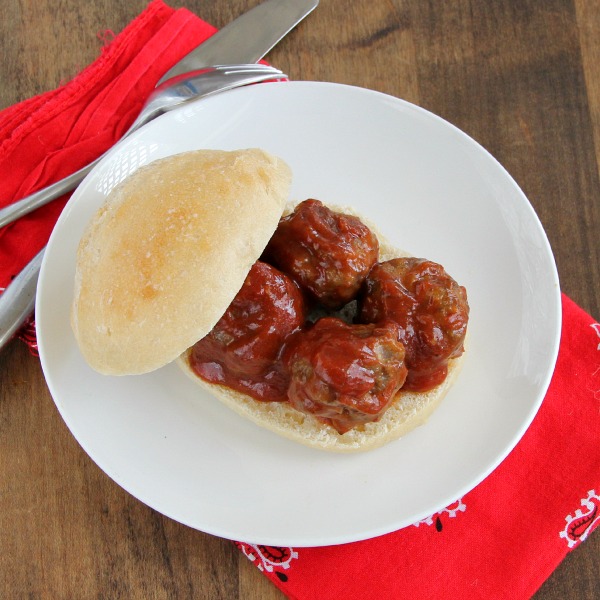 Just go and make them, and then come back here and let's appreciate our omnivore diet.
Dorothy's Meatball Lover's Sandwich
Tangy sweet-sour sauce coats little beefy meatballs for a meatball sandwich that might be the best you ever had.
Ingredients
Meatballs

2 eggs
1/3 cup milk
2 cups soft fresh bread crumbs
1/2 cup finely chopped onion
1 teaspoon dried oregano
2 pounds lean ground beef (I used grass-fed Angus ground beef 85% lean, 15% fat)

Sauce

1 tablespoon olive oil
2-3 garlic cloves, minced
1 (12-ounce) jar chili sauce (about 1 cup)
¼ cup water
½ cup ketchup
1/4 cup packed brown sugar
2 tablespoons Worcestershire sauce
2 tablespoons prepared Dijon mustard
1 1/2 teaspoons celery seed
1/4 teaspoon hot pepper sauce (optional)

Sandwich

8 hoagie buns or submarine rolls, split
Directions
Heat oven to 375F degrees. Mist a 15- by 10- by 1-inch baking pan with nonstick spray and set aside.

Make meatballs:

In a bowl, beat eggs and milk. Stir in bread crumbs, chopped onion and oregano. Add beef; mix well. (I mixed the meat and seasonings in my KitchenAid mixer on low. You could also do this by hand.) By hand, shape into 1-inch balls (will make 50).
Place meatballs on prepared pan and bake, uncovered, for 15-20 minutes.(If you'd like to make bigger meatballs, you could make 25 instead of 50; bake them 25 minutes.)

Make sauce:

While meatballs are baking, in a large pot or skillet, heat oil and sauté garlic in oil for a minute. Add chili sauce, add water to the chili sauce jar, put the lid on and shake to get all of the sauce out of the jar. Pour that into the pot, along with the ketchup, brown sugar, Worcestershire sauce, mustard, celery seed and hot pepper sauce (if using). Bring to a boil, stir to combine and turn heat off until meatballs are done.
When meatballs are out of the oven, add meatballs to sauce, stir gently to coat well and simmer on lowest setting for 5-10 minutes or so to combine flavors. Do not stir vigorously or you might break up meatballs.
When ready to serve, pinch out and discard some of inside of buns if they are thick, leaving a 1/2-inch shell. Spoon meatball mixture into buns.
Serves 8. There will likely be leftovers.
Notes
Salt: Add 1/2 teaspoon salt to the meatball mixture if you decide to use this recipe for meatballs without the sauce. If using with the sauce, it will be salty enough, so don't add salt to the meatball mixture.
Hot sauce: If serving kids, omit the hot sauce from the recipe and just offer it at the table for those who wish.
Recipe source: Dorothy Reinhold | Shockingly Delicious
https://www.shockinglydelicious.com/the-best-meatball-sandwich/
Copyright Dorothy Reinhold | ShockinglyDelicious.com. All rights reserved.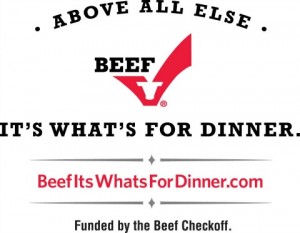 This week our Sunday Supper cooks are celebrating beef, sponsored by The Beef Checkoff. For more meal ideas, see our 20 delicious recipes below, and follow our beef Pinterest board. Join me in following The Beef Checkoff on social media: Website | Twitter | Facebook | Pinterest
Now let's hit the kitchen. Sunday Supper will be here before you know it!
Join us around the family table for #SundaySupper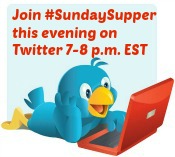 Twitter how-to

: Follow the #SundaySupper hashtag throughout the day on Twitter to see our recipes. To join the conversation anytime, simply use the #SundaySupper hashtag to share your favorite tips and recipes.
Pinterest: Check out our #SundaySupper Pinterest board for more recipes and photos.

Join

: To join the Sunday Supper Movement, sign up by clicking here → Sunday Supper Movement.
---
Disclosure: This post is sponsored by The Beef Checkoff. All opinions are my own.