Print This Post
Grilled Cheese Croutons — what fun! — dress up a lovely heirloom tomato salad with a lemony vinaigrette that's sparked with a secret ingredient.
Perfectly ripe and juicy heirloom tomatoes, in all their beautiful summer finery, need very little to bring out their intrinsic glory.
A little salt, a little pepper, and away you go.
That's the theory behind today's super simple salad.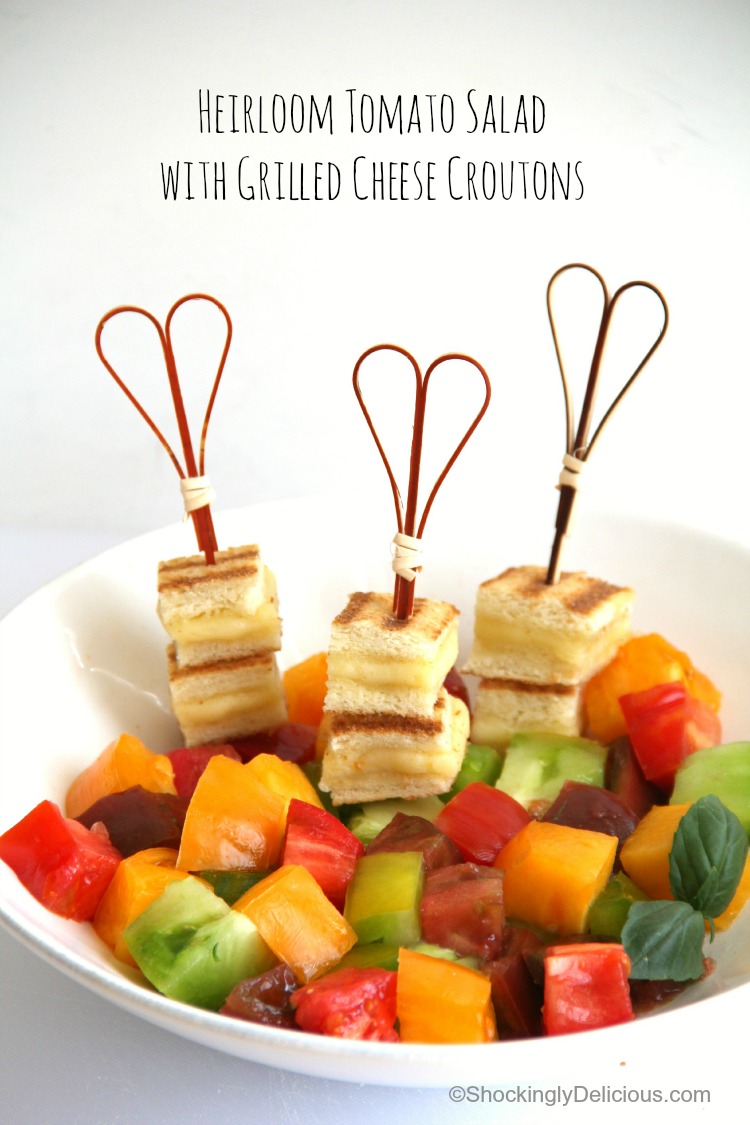 Those colorful tomatoes, dressed simply with an olive oil vinaigrette, and made more lunch-like with some grilled cheese croutons. What could be better?
How to make Grilled Cheese Croutons for your Heirloom Tomato Salad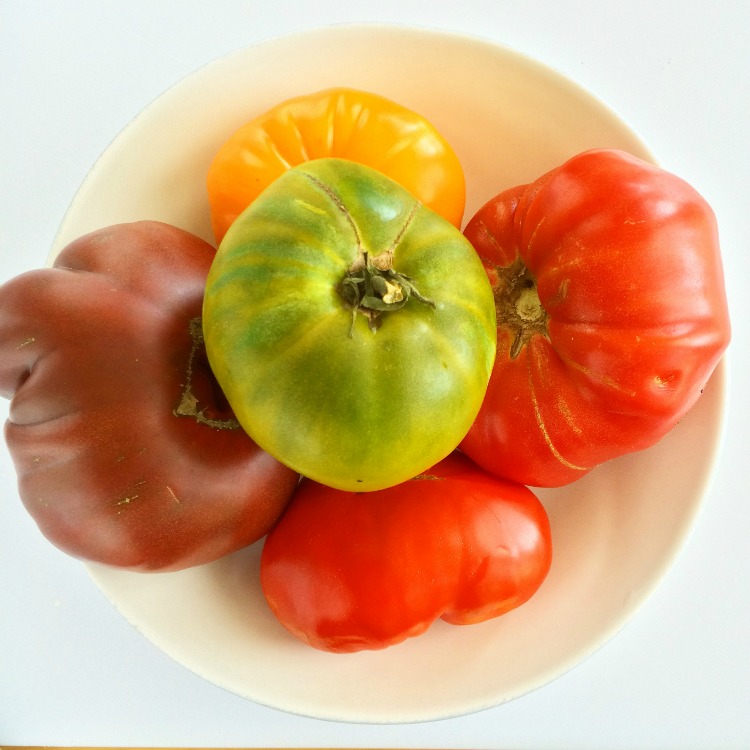 Pick the tomatoes (lucky you if you get to pick them from the yard; still lucky if you can pick them from the farmers market).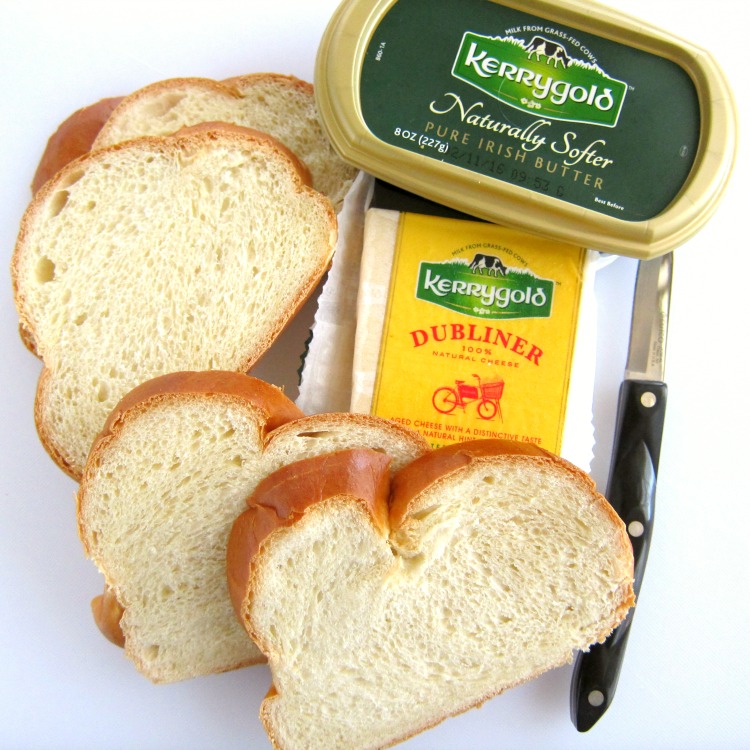 Gather the ingredients for croutons, and by croutons, I actually mean grilled cheese sandwiches. But today we're calling them croutons, because they will sit atop a salad. Let me have my little quirks, OK?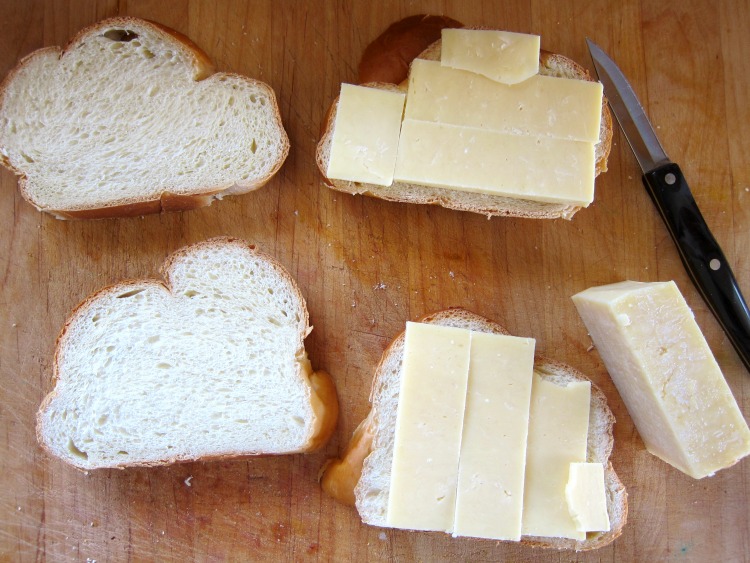 Cut thick slices of challah bread (or use your favorite bread). Cut slabs of Kerrygold Dubliner cheese (or use your favorite). Make sandwiches.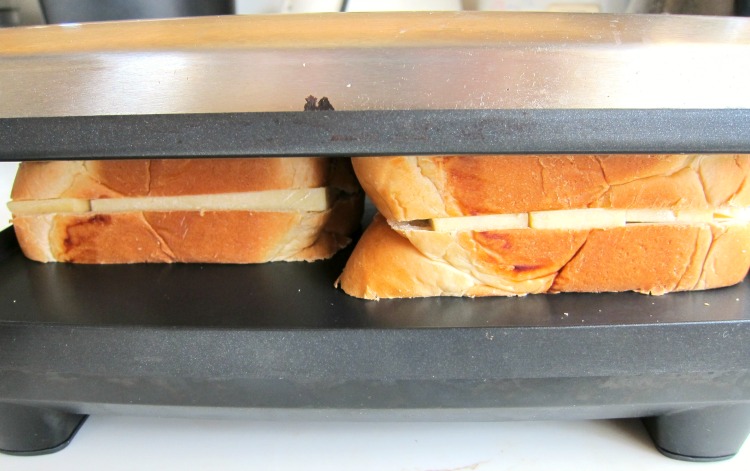 Slap them together and grill in a panini maker until toasted on the outside and melty on the inside.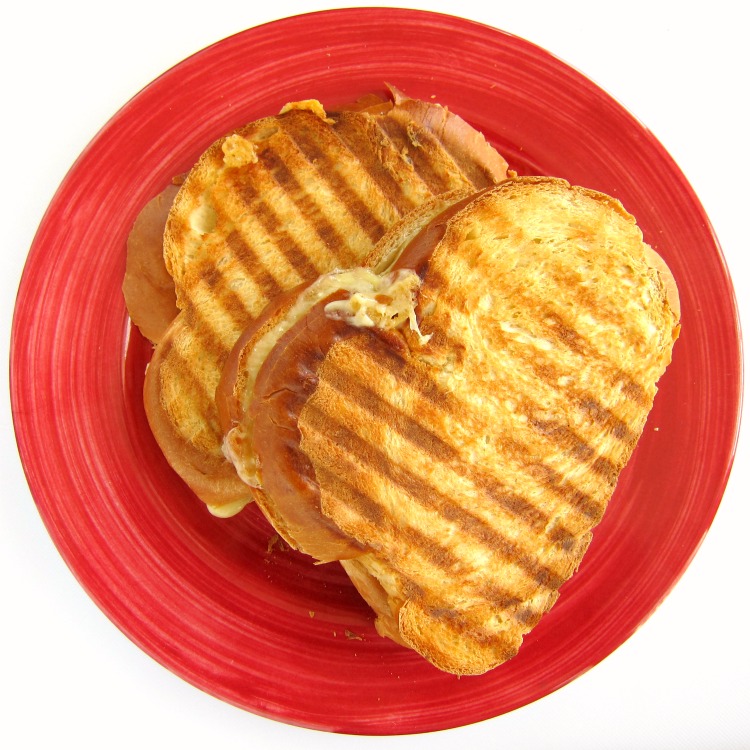 Let them cool just a bit before cutting into squares for croutons.
Lunch is served! Heirloom Tomato Salad with Grilled Cheese Croutons.
You don't really need a recipe for this…I trust you to make it to your own liking. But I'll give you one anyway, because I like to make sure even the most inexperienced cook can be successful. I have great confidence in you…you can do it!
And if you do it, be sure to send me a picture of your creation!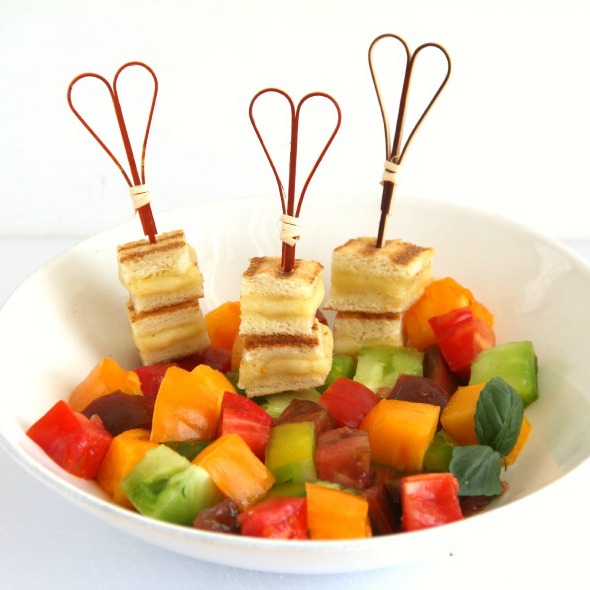 Heirloom Tomato Salad with Grilled Cheese Croutons
Grilled Cheese Croutons -- what fun! -- dress up a lovely heirloom tomato salad with a lemony vinaigrette that's sparked with a secret ingredient.
Ingredients
Croutons

4 thick slices challah bread (or your favorite)
Sliced Kerrygold Dubliner cheese (or your favorite)
Butter (optional)
.

Salad

4 large heirloom tomatoes
Meyer Lemon Vanilla Salad Dressing (or your favorite vinaigrette)
Directions
Make croutons:

Assemble 2 sandwiches with cheese in the middle and grill in panini maker until outside is golden and cheese melts. (Some people like to butter the outside of the sandwiches before grilling. I don't, but suit yourself as to your own preference). Remove from grill and allow sandwiches to cool for a couple of minutes, so the cheese doesn't escape when you cut them.

Make salad:

Cut each tomato in half at the equator, and if there are large seed pockets exposed, use your finger to flick out the seeds and mucilaginous stuff and discard it. (I'll wait while you look up mucilaginous.) If the pockets are very small, don't bother. Dice tomatoes and add to 4 flat, wide salad bowls, making sure to get a nice mix of each color tomato in each bowl. Drizzle with vinaigrette.
Cut the sandwiches into small squares, and poke with a toothpick or a pick. Add crouton picks to the salads.
Serves 4.
Notes
Recipe source: Dorothy Reinhold | Shockingly Delicious
https://www.shockinglydelicious.com/heirloom-tomato-salad-with-grilled-cheese-croutons/
Copyright Dorothy Reinhold | ShockinglyDelicious.com. All rights reserved.
Note on the cute sandwich picks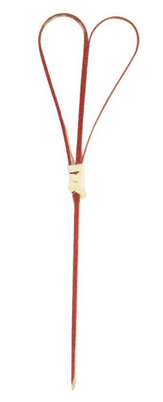 See the picks in the photos, which I have used to spear the grilled cheese croutons? I got them from Restaurantware.com, a wonderful resource for a variety of serving ware that can spice up your family table. They have a new emphasis on sustainable, eco-friendly tableware, ranging from paper goods like straws or decorated paper bags to bamboo plates and little cones and "boats" that look cute for salad. The Handmade Red Heart Bamboo Skewers are 1,000 to a box, for $79.99. They're 4.75 inches tall. They lend a little romantic air to a dish, and I have a few tucked away for Valentine's Day, our anniversary, and other similar occasions. How about for a wedding, too? They'd go well spearing a little fruit kebab, or deconstructed caprese salad on a skewer, right? Let your imagination run a little wild on how to use these.
Looking for more sandwiches?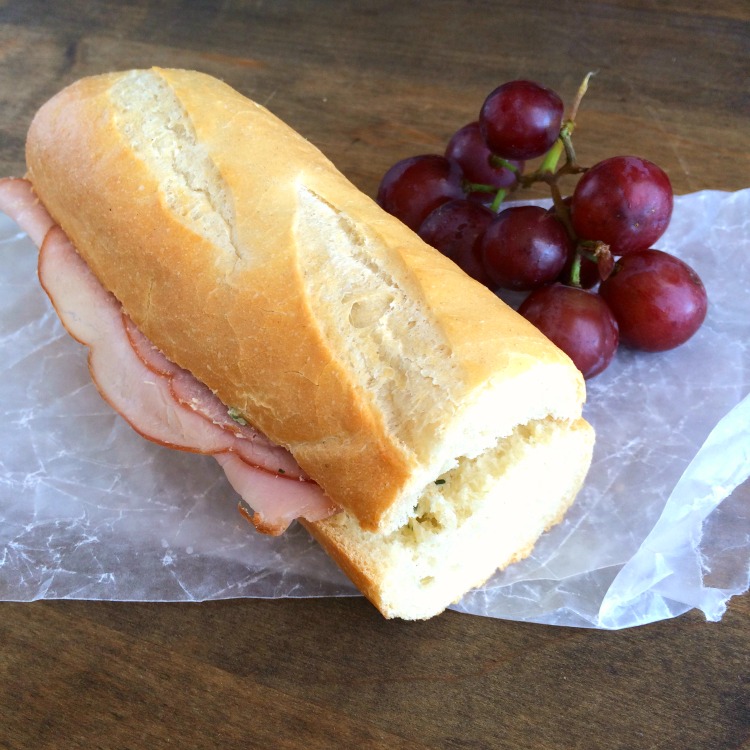 French Ham and Butter Sandwich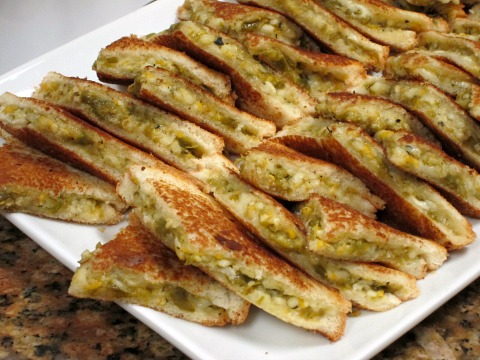 Hatch Chile Grilled Cheese Sandwich
Disclosure: Kerrygold sent the cheese for recipe development. Restaurantware.com sent the picks.
Thanks for visiting…are you hungry for more? Follow Shockingly Delicious on…
FACEBOOK | PINTEREST | INSTAGRAM | TWITTER
…for all the latest recipes, ideas and updates!
This post may contain affiliate/referral links. It is a way for this site to earn advertising fees (at no cost to you) by advertising or linking to certain products and/or services that I approve and prefer. Thank you for using my affiliate link to shop, so I can continue to bring you shockingly delicious recipes!