Print This Post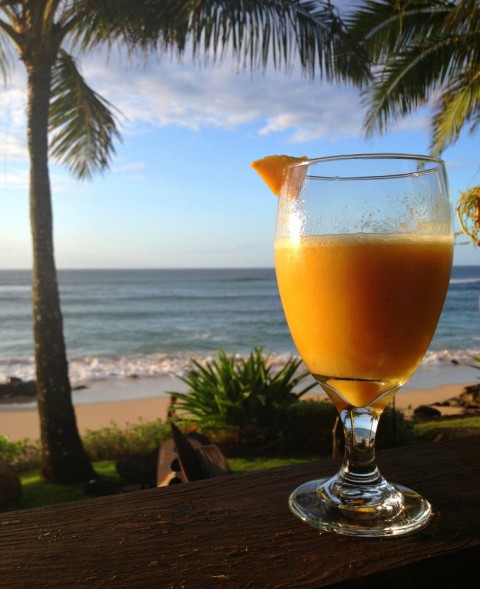 Ah, the flavors of the tropics!
My neighbor Paulette saw on Facebook that we were on vacation on the North Shore of Oahu and (thank goodness for email) immediately sent us her favorite blended drink recipe.
Since we were staying at a rental house with another family, we had a kitchen, so we ran to the store for the goods and scampered back to use the blender. We took her recommendation to add rum (rum usually makes everything better!), but actually found ourselves enjoying it more as a virgin tropical fruit smoothie. We saved the rum to add to the rest of the lilikoi juice another night.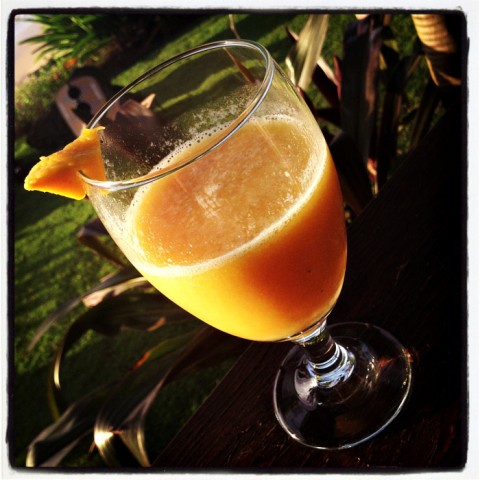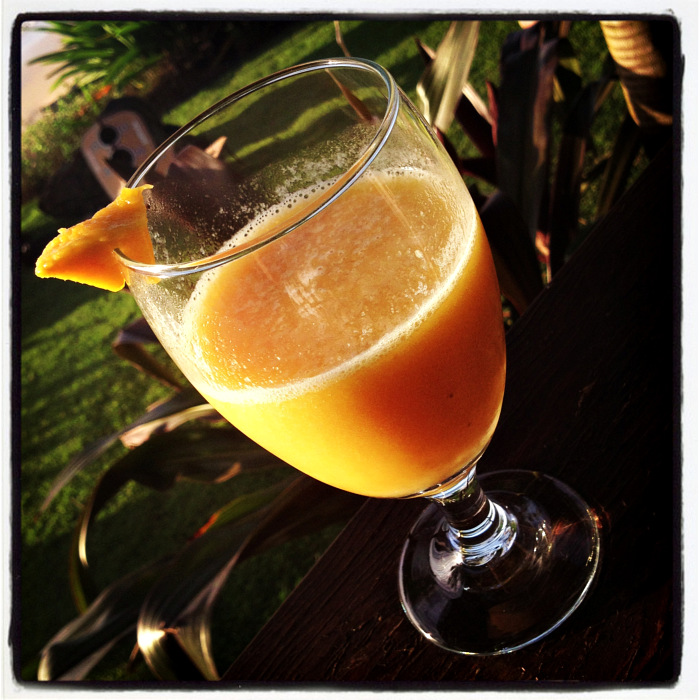 The recipe is simple. The amounts are up to you.
And the beach is a mere sip away.


Recipe: Hawaiian Smoothie
Summary: Fresh banana and pineapple blend with exotic guava juice and lilikoi juice for a perfectly tropical smoothie.
Ingredients
Fresh pineapple
Fresh banana
Guava juice
Lilikoi juice (passion fruit)
Ice
Captain Morgan Rum
Instructions
Put fruit and a glug of both juices in a blender, along with some ice. Blend until smooth, about 30-45 seconds.
Serve and add a splash of rum to the glasses of those adults who want it.
Quick notes
Recipe creator and neighbor Paulette Silver called for "a hearty portion of Captain Morgan Rum." Suit yourself as to portion size!
Preparation time: 10 minutes (this includes cutting up the fresh pineapple)
Diet type: Vegetarian
Number of servings (yield): 2-4
Culinary tradition: USA (General)