Print This Post

There's nothing more fun for game watching than football food, and by that, I mean food shaped like a football.
Whether it is the Super Bowl, weekly games during the season, or your kid's Pop Warner team, there's a special spot reserved at the table for pigskin-shaped palatables.
I have a few original football-shaped foods to show you, and they're all easy. In fact, I am so devoted to the idea of football-shaped food that it might be an obsession. Do I need an intervention? Asking for a friend.

And in case that isn't enough, I have a whole Pinterest board devoted to Football-Shaped Food. Take a spin over there and see what you like.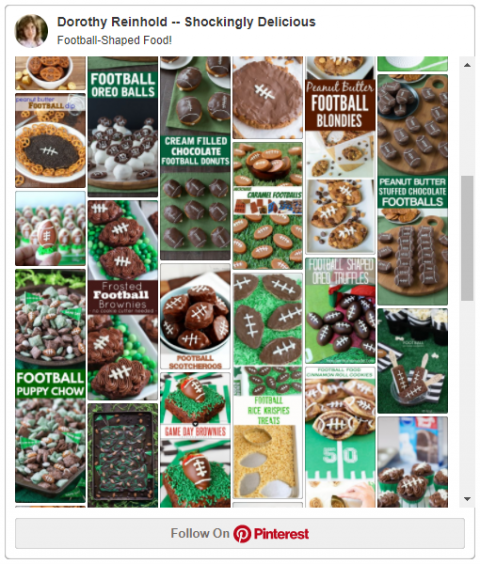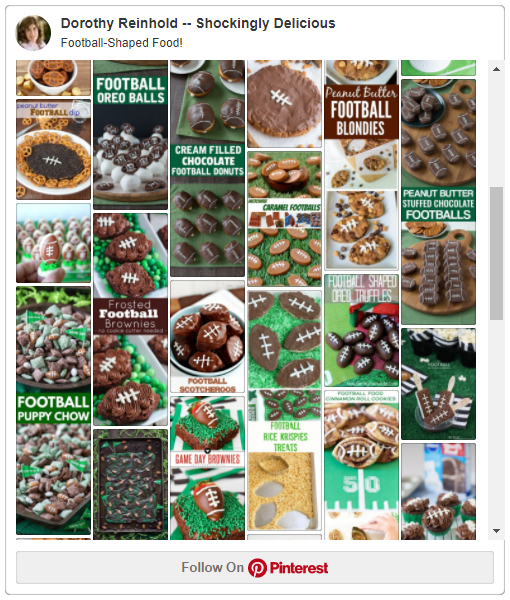 In the meantime, tell me in the comments what is the next football-shaped food you want me to make!
If you want to save these ideas, pin the image below to your own Pinterest board.