Print This Post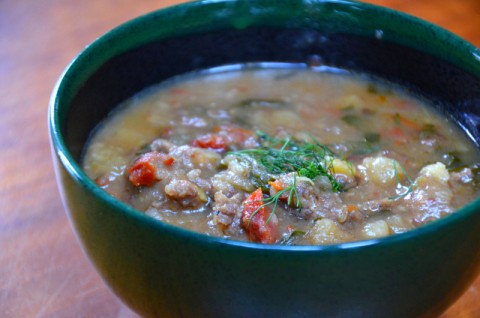 Los Angeles and Southern California weather can be notoriously finicky. We can get spring-like weather in February sometimes (allowing us to gloat a bit), and then it will plunge into the high 30s, giving us just a tiny hint of what the rest of the country is feeling.
We heard a saying recently – "There is no bad weather, there is just bad clothing." Isn't that perfect? So let us say we have had some bad clothing recently, or at least inadequate clothing for the temperatures.
To combat the chill, our Food Bloggers L.A. group stirred up some soups and stews for our most recent meeting.
Perhaps you'd like the recipes? We thought so.
Soups and Stews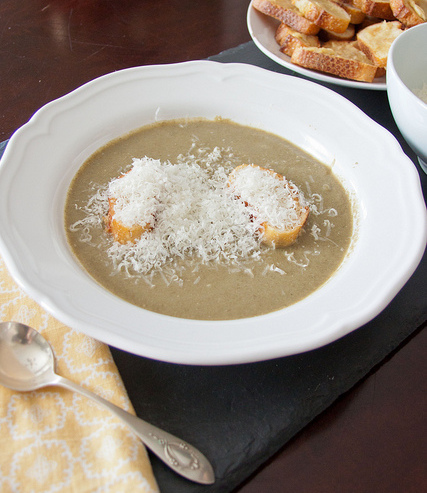 Kate Wheeler of Savour Fare brought Mushroom Leek Soup with Fennel and Roasted Garlic Croutons. Kate was our hostess, and we marveled at her ability to calmly juggle a baby, a tyke and a house full of food bloggers, while serving soup with a smile.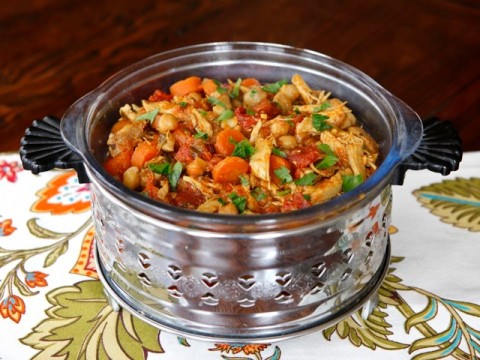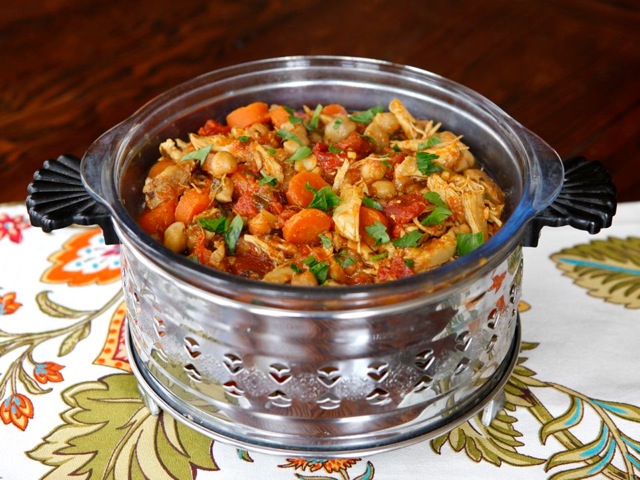 Tori Avey of The Shiksa in the Kitchen and The History Kitchen brought Chicken Chickpea Stew that I could not stay away from.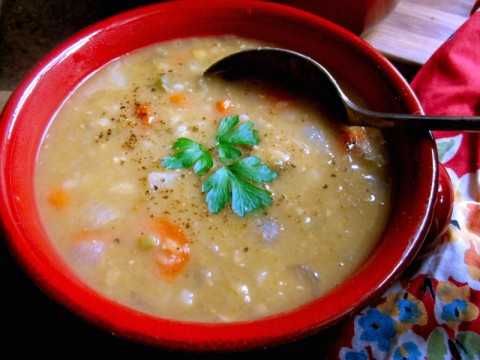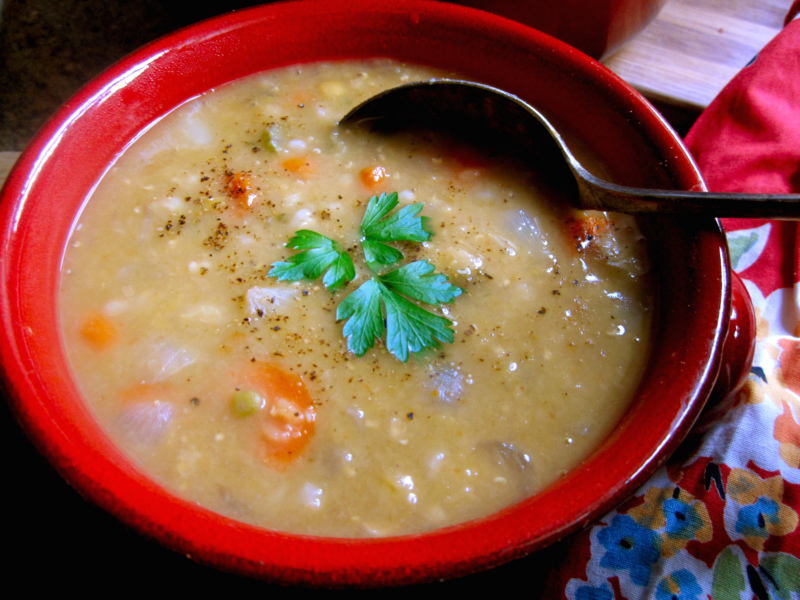 Christina of Christina's Cucina brought Scottish Red Lentil (and Barley) Soup, to match her Scottish heritage.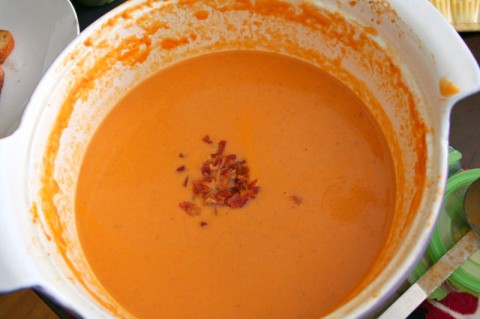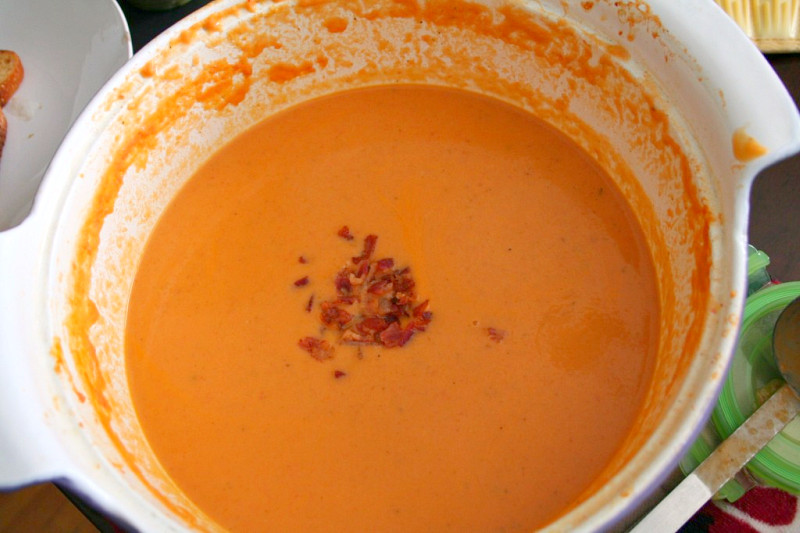 Art Rodriguez and Stephen Chavez of Latino Foodie brought a silky Tomato Bisque Soup with Bacon Crumbles. Mmmm…bacon.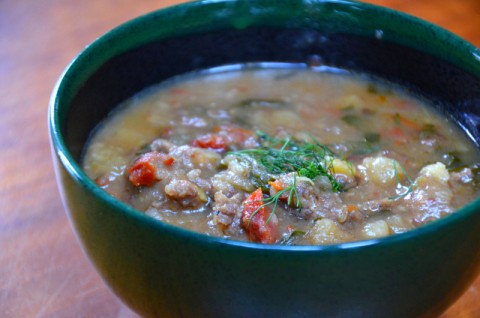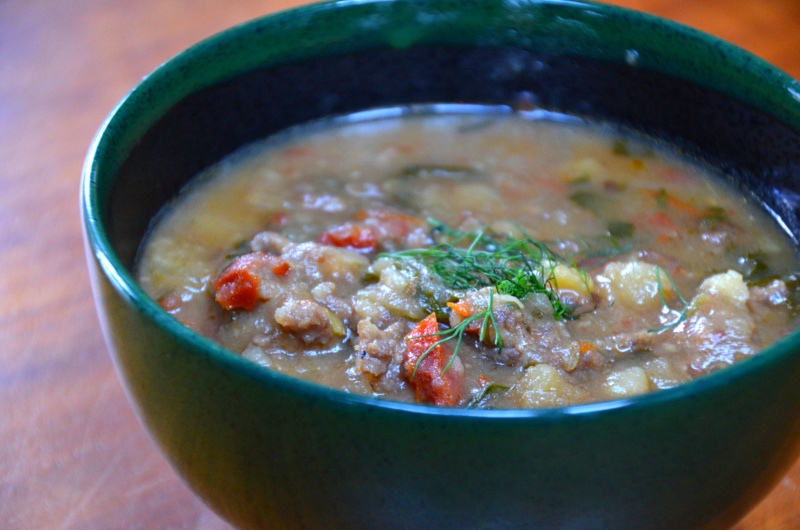 Newbie Sharon of Cheesy Pennies brought Sausage & Fennel Chowder with Kale. She fits right in!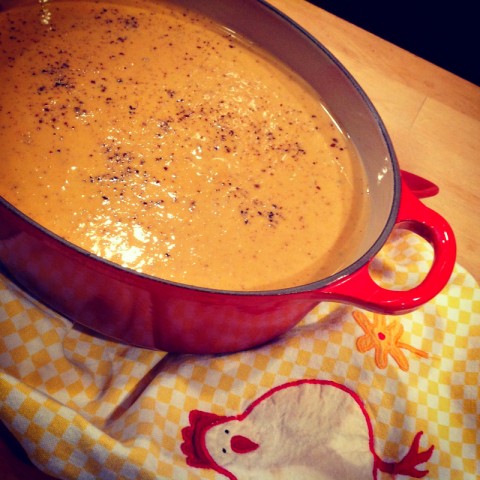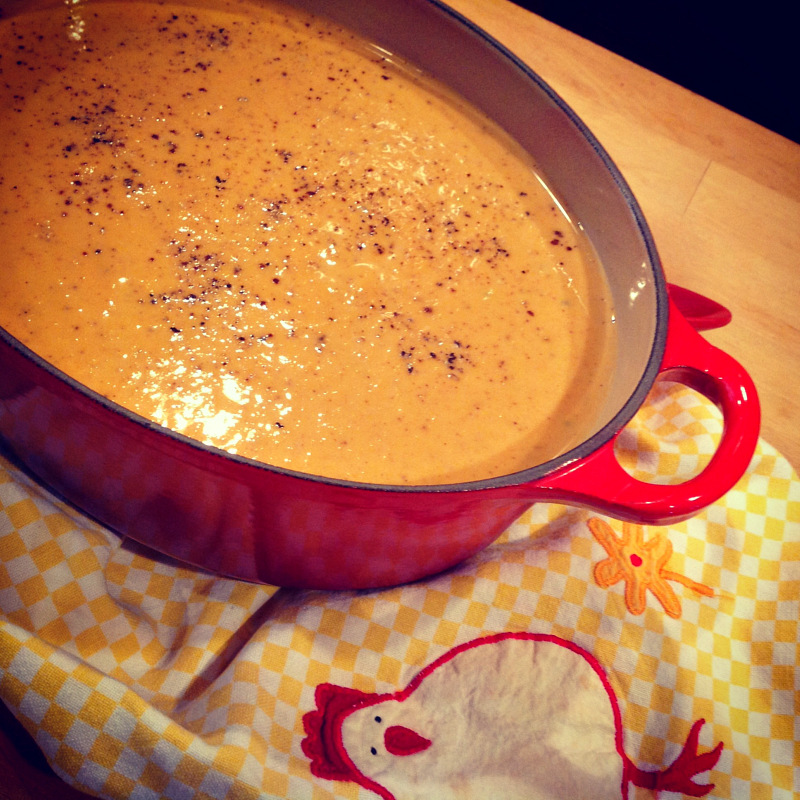 Patti Londre of Worth The Whisk dished up a smooth and sophisticated Garlic, Potato and Pumpkin Soup in her vintage slow cooker.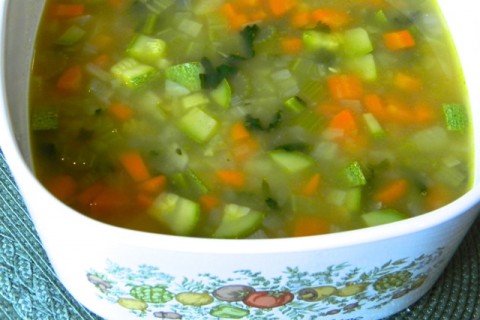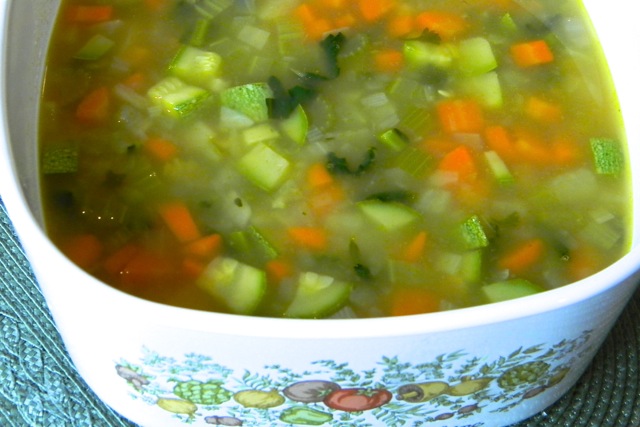 Judy Weintraub of Bumbleberry Breeze brought Yellow Split Pea Soup with Veggies, including 8 veggies plus a few fresh herbs from her garden.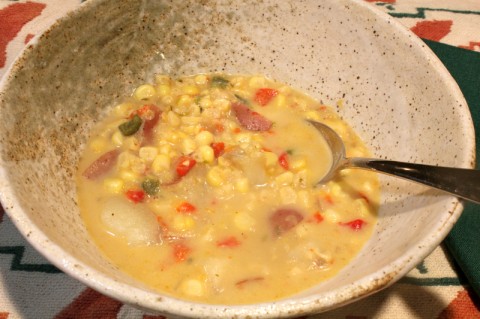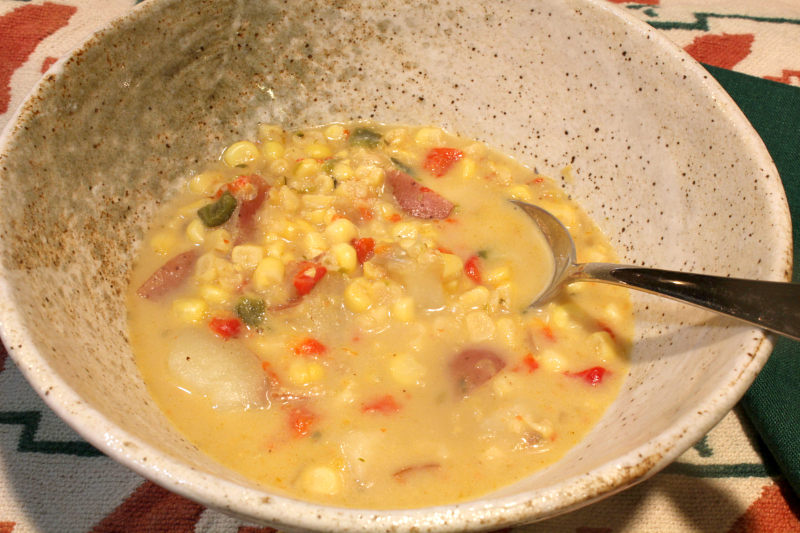 Patricia Rose of Fresh Food in a Flash brought a bacon-laced Corn Chowder. Mmmm…bacon.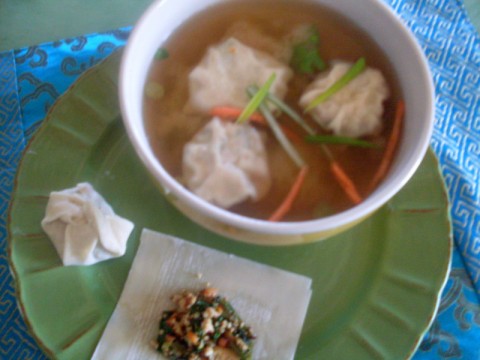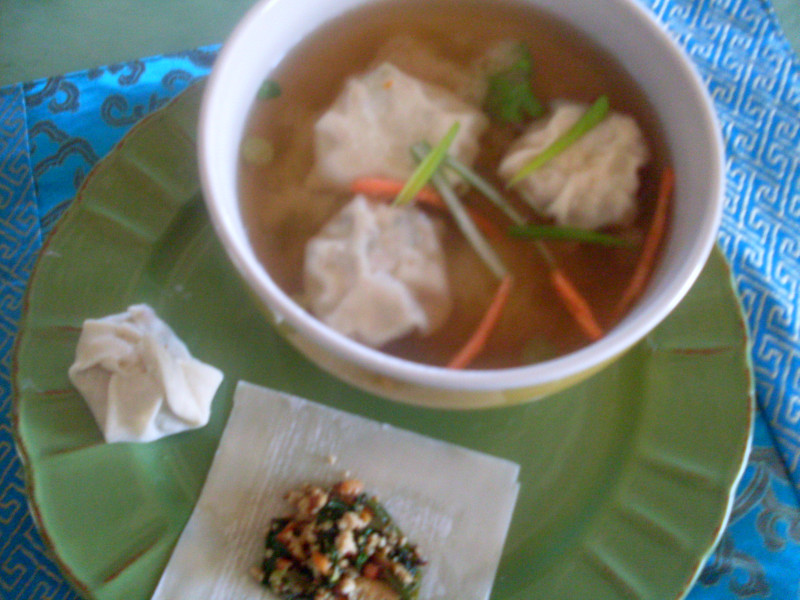 Nancy of Adventures with Nancy Rose brought Miso Wonton Soup in honor of Chinese New Year.
 Go-Alongs
A few of us were rugged individualists, and decided instead of soup, we would bring go-alongs to soup. (Either that or we can't be bothered to follow directions. 😈 )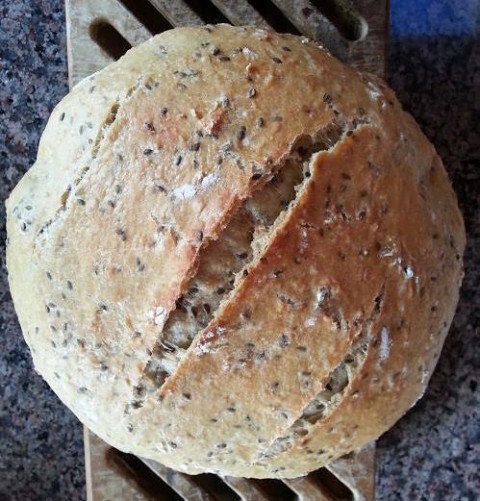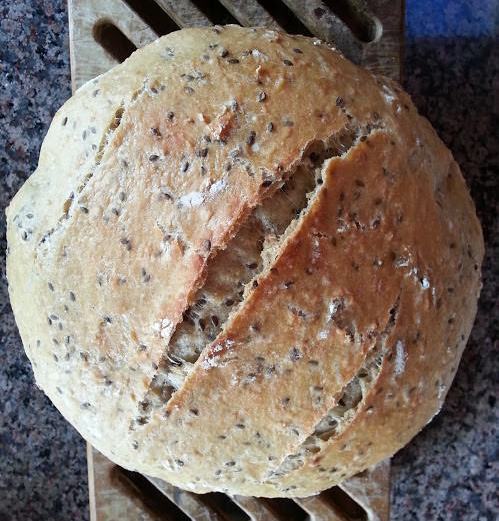 Erika Kerekes of In Erika's Kitchen brought Homemade Oatmeal Bread with Flax Seeds. It went with every single soup there!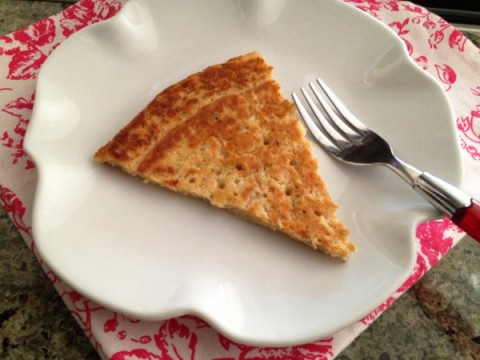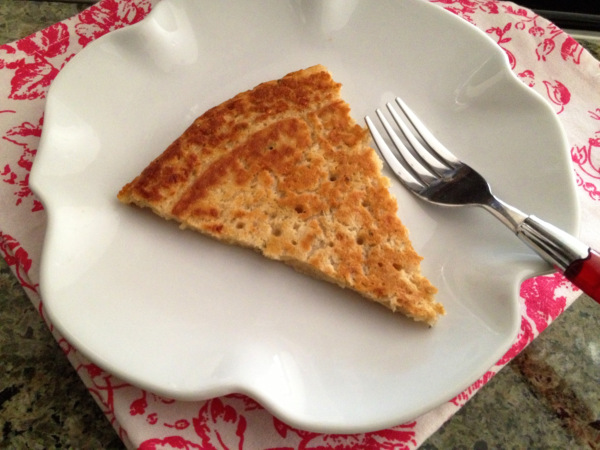 Dana of Foodie Goes Healthy brought Skillet Bread. The flat wedges flew out of her skillet!
Leslie of Bake This Bread brought Vintage Cheese Straws that she made into a dog biscuit shape. We drooled and loved them!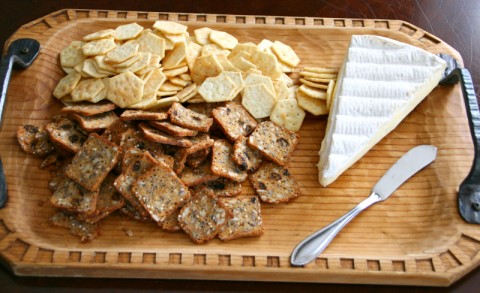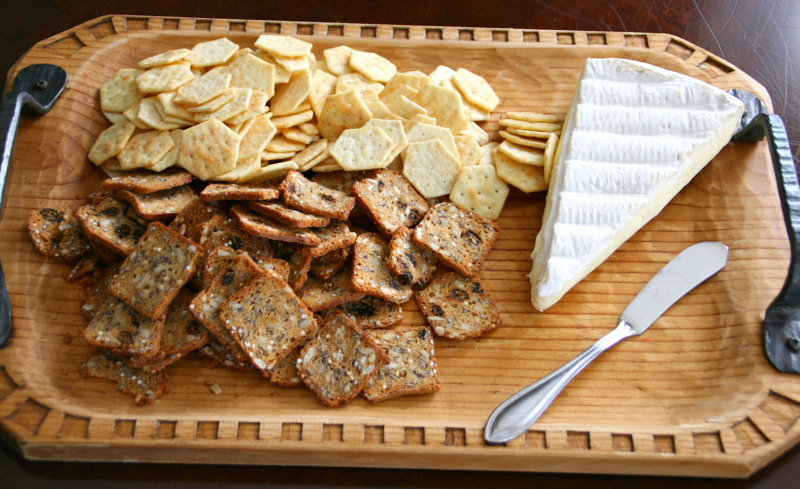 I (Shockingly Delicious) brought a wedge of brie and my favorite crackers – the savory, sweet, crispy Raisin and Rosemary Crisps from Trader Joe's. No recipe, but I am showing it to you so emphasize the moral of the story, which is if you run out of time, don't skip the party, just rustle something up from the store and display it nicely!
Andrew of Blog Tutor was kind enough to share with us his expertise on SEO.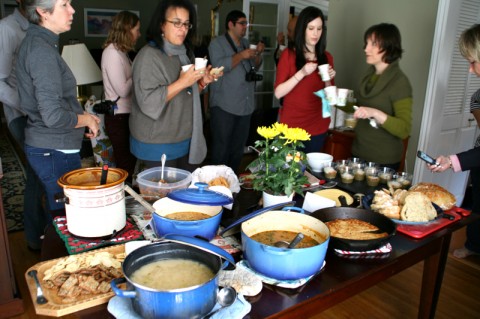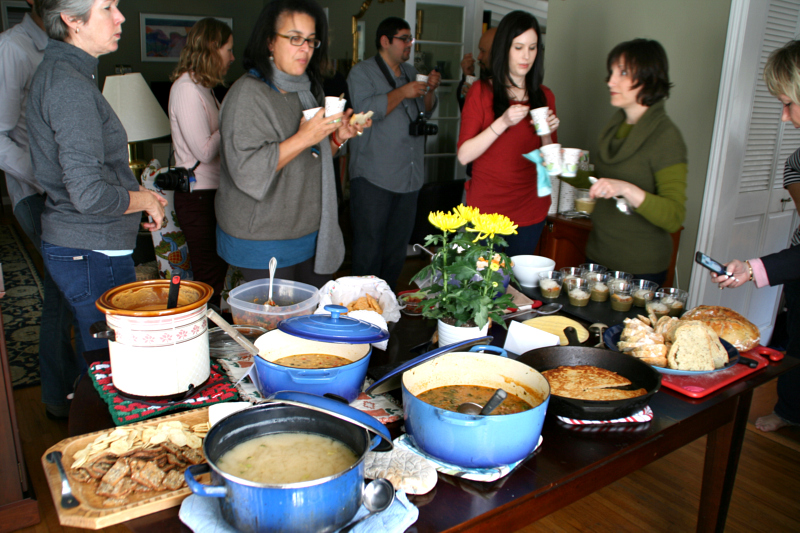 Loading InLinkz …