Print This Post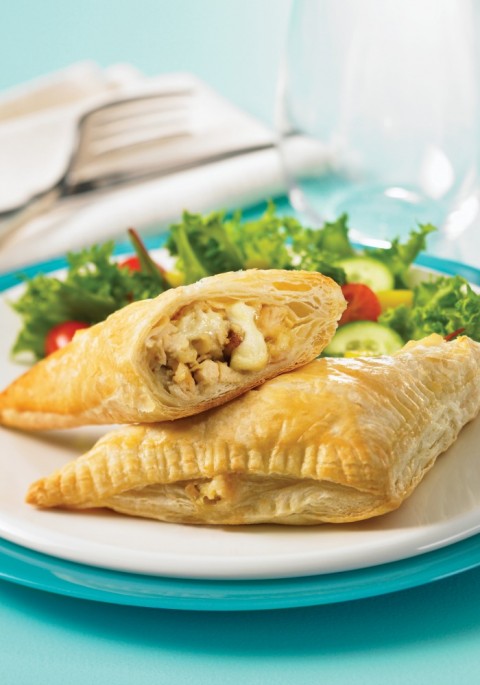 Will you boot me out of the club if I admit that I am not the world's biggest football fan?

In college at USC, I actually made money selling my season footballs tickets, which were quite in demand, and then I took a job as a ticket-taker at the games, which gave me free admission. See what I did there? I got into the game AND I had a little side business from my tickets.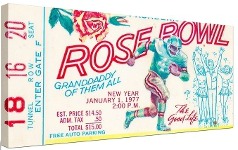 Sweeeet! (If any of that was illegal, forget it, I didn't do it. And the statute of limitations is way, way up on it, anyway.)
But back to football. Just because the game itself doesn't thrill me doesn't mean I don't enjoy the party beforehand!
Tailgating is one of the great traditions of football, and whenever there is good food involved, I want in.
Our Sunday Supper cooks are celebrating tailgating today with a wonderful collection of creations, all suitable for the season.
I found a creative dish to bring to the virtual party that speaks to my love of hand-held foods AND my status as a pie-girl. It's a mini pie – Chicken, Brie and Apple Turnover – and will be perfect and easy to bring along.
I found the recipe in a wonderful new cookbook called "175 Best Mini-Pie Recipes," by Julie Anne Hession (Robert Rose; summer 2013; $24.95).
Hession tells us mini-pies are the new cupcakes, and I agree with her. Cupcakes are so 10 minutes ago. What could be cuter than mini pies, all flaky and sweet or savory, and ready for an after-school snack, the lunch box, a potluck, tailgate party or even an elegant dinner party?
She has a variety of easy crust options in the book, including gluten-free and vegan varieties as well as cheese, sweet and cornmeal doughs, and mini pie recipes that are calling my name – Strawberry Basil Hand Pies, Spanakopita (with my beloved spinach), Honeyed Pine Nut Tarts that use my favorite nut ever, and Savory Pear, Prosciutto and Blue Cheese Tarts. How amazing would that taste, with sweet from pear, salty from the pork, and the umami from blue cheese? Swooning now.
This is a book I will be happily cooking my way through. Her recipes are inventive, easy, clearly written, and step-by-step, so you won't stumble. My only complaint is that it doesn't have a photo for every recipe.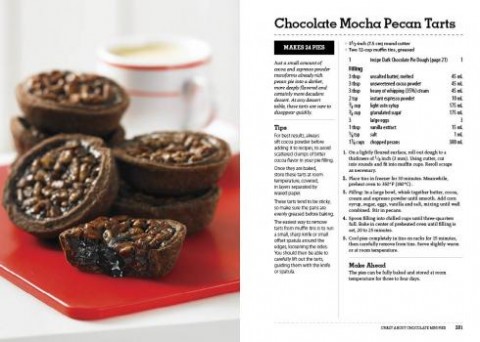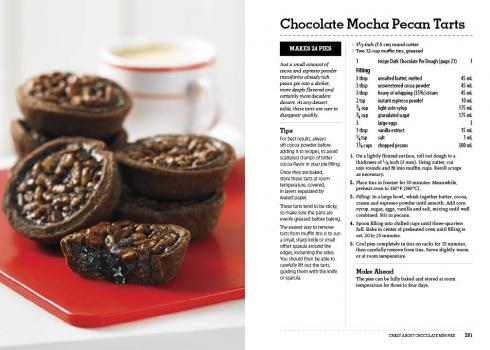 And wait, she has a decadent looking Chocolate Mocha Pecan Tart that would also be good for tailgating, or any other time of the day. Ah, but don't let me get off track from my chicken turnovers. Focus on the chicken, girl.
The Chicken, Brie and Apple Turnovers today are a great new way to eat chicken, and have autumny flavors of sage and apple cider. Creamy brie brings it all together in a rich puff pastry envelope. Away from the football game, these would make a wonderful lunch or dinner with a lettuce and tomato salad, and some cut fruit alongside.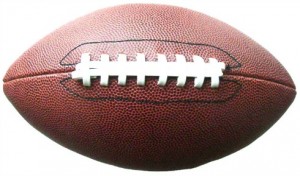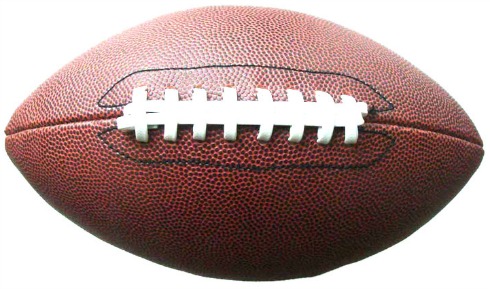 But for today, we're having them in the parking lot or the picnic blanket.
Good things come in small packages indeed!
Recipe: Chicken, Brie and Apple Turnovers
Summary: Autumn-inspired flavors of chicken, apples, fresh sage and Brie are enclosed in buttery puff pastry, perfect for tailgating, lunchbox or even an elegant dinner.
Ingredients
Filling
2 tablespoons unsalted butter (30 mL)
1 large shallot, minced
1 tart apple, peeled and chopped
1 tablespoon chopped fresh sage (15 mL)
1⁄8 teaspoon ground nutmeg (0.5 mL)
Salt and freshly ground black pepper
1 tablespoon all-purpose flour (15 mL)
3⁄4 cup apple cider (175 mL)
1 tablespoon brandy, optional (15 mL)
2 cups shredded roasted chicken breast (500 mL)
1 pound store-bought puff pastry, thawed
1 large egg, lightly beaten with 1 tablespoon (15 mL) water
8 ounces soft Brie, sliced (250 g)
Instructions
Filling: In a large skillet, melt butter over medium-high heat. Add shallot and apple; sauté until softened, 4-5 minutes. Stir in sage and nutmeg; season to taste with salt and pepper.
Sprinkle flour over mixture, stirring to coat. Add cider, reduce heat and simmer until thickened. Stir in brandy, if using. Stir in chicken and simmer for 2 minutes. Remove from heat and set aside to cool completely.
Divide puff pastry in half. On a lightly floured surface, roll one half into a 15- by 10-inch (37.5 by 25 cm) rectangle. Using pizza cutter or a sharp knife, cut rectangle into six 5-inch (12.5 cm) squares. Repeat with remaining dough.
Brush edges of squares with egg wash. Place about 1⁄4 cup (60 mL) chicken mixture in center of each square. Top with 1 slice Brie. Fold squares in half diagonally, enclosing filling. Pinch together edges to seal, and crimp with the tines of a fork. Brush tops with egg wash.
Place pies, on 2 parchment-lined baking sheets, in freezer for 30 minutes, until firm. Meanwhile, position oven racks in upper and lower thirds of oven and heat oven to 375F degrees (190C).
Bake for 25-30 minutes, switching positions of baking sheets halfway through, until puffed and deep golden brown. Let pies cool on sheets on wire racks for 5 minutes before serving.
Makes 12 turnovers
Brie tip:
The white rind of Brie is edible and is usually eaten along with the soft interior. If you don't wish to include the rind, you may trim and discard it before layering the cheese on the chicken filling.
Source
Excerpted from "175 Best Mini Pie Recipes" by Julie Anne Hession © 2013 Robert Rose Inc. Reprinted with publisher permission. Disclosure: Robert Rose sent a copy of the book for review.
Sunday Supper
See this page for all the wonderful #SundaySupper dishes I have made since I joined this group, and links to all the other delicious dishes made by my fellow cooks.
Preparation time: 1 hour
Cooking time: 30 minutes
Number of servings (yield): 12
Culinary tradition: USA (Nouveau)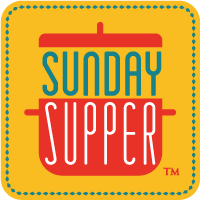 This week our #SundaySupper crew is tailgating! Check out the variety of things we have cooked up for you! Try these chicken turnovers or find something else from the menu below that floats your boat:
Warm Ups (Appetizers):
Game Time (Main Dishes and Sides):
Overtime (Drinks and Desserts):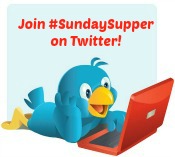 Come celebrate tailgating with the Sunday Supper team! We would love to have you join our live #SundaySupper Twitter chat starting today at 7 p.m. EST.