Recipe: Chicken, Brie and Apple Turnovers
Summary: Autumn-inspired flavors of chicken, apples, fresh sage and Brie are enclosed in buttery puff pastry, perfect for tailgating, lunchbox or even an elegant dinner.
Ingredients
Filling
2 tablespoons unsalted butter (30 mL)
1 large shallot, minced
1 tart apple, peeled and chopped
1 tablespoon chopped fresh sage (15 mL)
1⁄8 teaspoon ground nutmeg (0.5 mL)
Salt and freshly ground black pepper
1 tablespoon all-purpose flour (15 mL)
3⁄4 cup apple cider (175 mL)
1 tablespoon brandy, optional (15 mL)
2 cups shredded roasted chicken breast (500 mL)
1 pound store-bought puff pastry, thawed
1 large egg, lightly beaten with 1 tablespoon (15 mL) water
8 ounces soft Brie, sliced (250 g)
Instructions
Filling: In a large skillet, melt butter over medium-high heat. Add shallot and apple; sauté until softened, 4-5 minutes. Stir in sage and nutmeg; season to taste with salt and pepper.
Sprinkle flour over mixture, stirring to coat. Add cider, reduce heat and simmer until thickened. Stir in brandy, if using. Stir in chicken and simmer for 2 minutes. Remove from heat and set aside to cool completely.
Divide puff pastry in half. On a lightly floured surface, roll one half into a 15- by 10-inch (37.5 by 25 cm) rectangle. Using pizza cutter or a sharp knife, cut rectangle into six 5-inch (12.5 cm) squares. Repeat with remaining dough.
Brush edges of squares with egg wash. Place about 1⁄4 cup (60 mL) chicken mixture in center of each square. Top with 1 slice Brie. Fold squares in half diagonally, enclosing filling. Pinch together edges to seal, and crimp with the tines of a fork. Brush tops with egg wash.
Place pies, on 2 parchment-lined baking sheets, in freezer for 30 minutes, until firm. Meanwhile, position oven racks in upper and lower thirds of oven and heat oven to 375F degrees (190C).
Bake for 25-30 minutes, switching positions of baking sheets halfway through, until puffed and deep golden brown. Let pies cool on sheets on wire racks for 5 minutes before serving.
Makes 12 turnovers
Brie tip:
The white rind of Brie is edible and is usually eaten along with the soft interior. If you don't wish to include the rind, you may trim and discard it before layering the cheese on the chicken filling.
[1]Source
Excerpted from "175 Best Mini Pie Recipes [2]" by Julie Anne Hession © 2013 Robert Rose Inc [3]. Reprinted with publisher permission. Disclosure: Robert Rose sent a copy of the book for review.
Sunday Supper
See this page [4] for all the wonderful #SundaySupper dishes I have made since I joined this group, and links to all the other delicious dishes made by my fellow cooks.
Preparation time: 1 hour
Cooking time: 30 minutes
Number of servings (yield): 12
Culinary tradition: USA (Nouveau)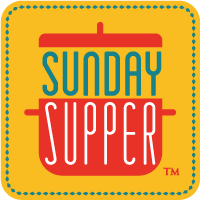 [5]This week our #SundaySupper crew is tailgating! Check out the variety of things we have cooked up for you! Try these chicken turnovers or find something else from the menu below that floats your boat:
Warm Ups (Appetizers):
Game Time (Main Dishes and Sides):
Overtime (Drinks and Desserts):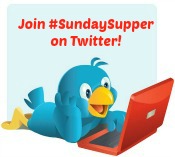 [52]
Come celebrate tailgating with the Sunday Supper team! We would love to have you join our live #SundaySupper [53] Twitter chat starting today at 7 p.m. EST.