Print This Post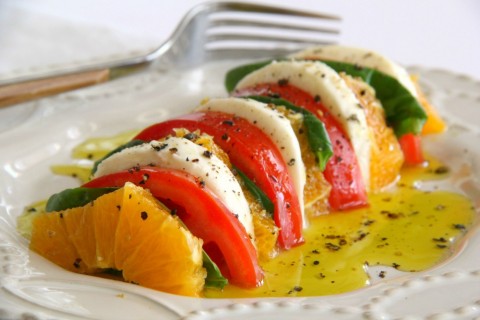 The days have turned hot and still. Can it even BE this hot this early in the summer?
All we want is a cool, calm, collected lunch or dinner, with no muss and fuss, with no nonsense and certainly no cooking. Whatsoever.
And we want it immediately, as in, moments after the first hunger pangs strike. We are impatient 21st century people. Is 5 minutes too long to wait? Nah, not for this.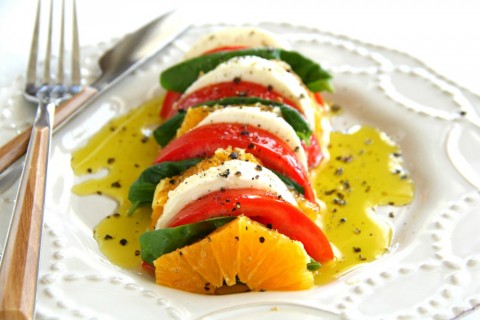 This California Caprese Salad is my choice for when I. Just. Can't. Even.
Sunny oranges go surprisingly well with fresh summer tomatoes, as if they were born to be in the same family.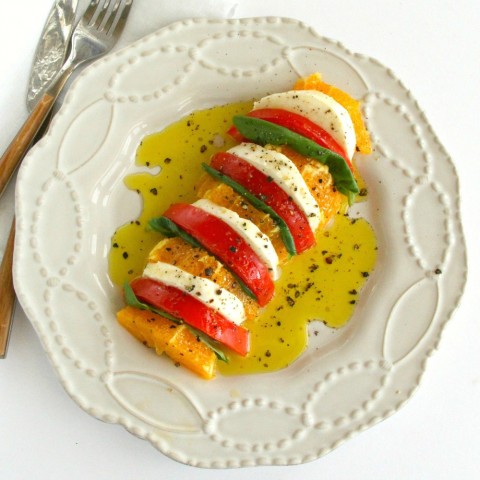 Try it!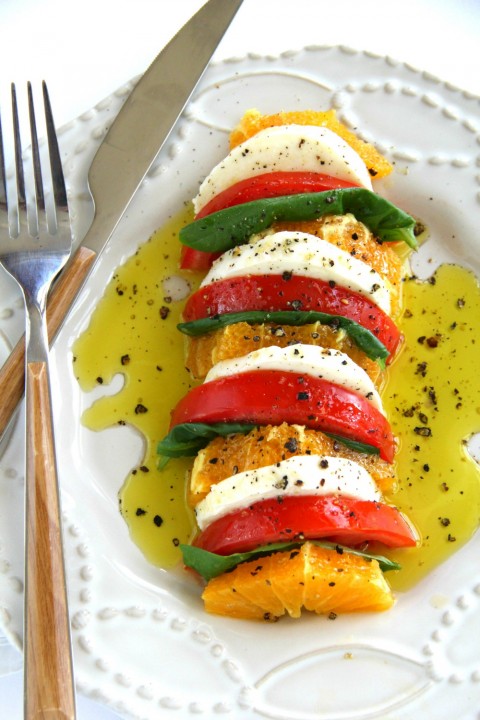 California Caprese Salad: A classic caprese gets a California twist with the addition of sliced oranges, which go surprisingly well with tomatoes and basil. Fresh mozzarella smoothes everything out.
Ingredients
4-6 ounces fresh mozzarella
2 tomatoes
1 naval orange
12-16 large fresh basil leaves
Extra-virgin olive oil (use the best you can afford)
White balsamic glaze (or red balsamic glaze) (this is optional but I like it)
Freshly ground black pepper
A few grains salt
Directions
Slice mozzarella into half-moons, in an even number of slices. Slice tomatoes thickly, into half-moons, in an even number of slices. Peel skin off orange and slice thickly into an even number of slices, and then half-moons, (Half moon slices on all allow the pieces to stack neatly on the plate, flat side resting on the plate.)

Assemble salad:

On each plate, stack a mozz slice, tomato slice, basil slice and orange slice, and then repeat. Repeat on the other plate, using all. The order is not important, just that you make a stack that pleases YOU! Drizzle with olive oil, and a bit of balsamic glaze, and finish in a shower of black pepper and the tiniest pinch of salt. (Omit salt if you desire, or if you need to.)
Pour yourself a glass of wine and enjoy your salad!
Serves 2.
Notes
Recipe source: Dorothy Reinhold | Shockingly Delicious
https://www.shockinglydelicious.com/california-caprese-salad/
Copyright Dorothy Reinhold | ShockinglyDelicious.com. All rights reserved.
If you like this recipe and want to save it, pin the image below to your Pinterest board.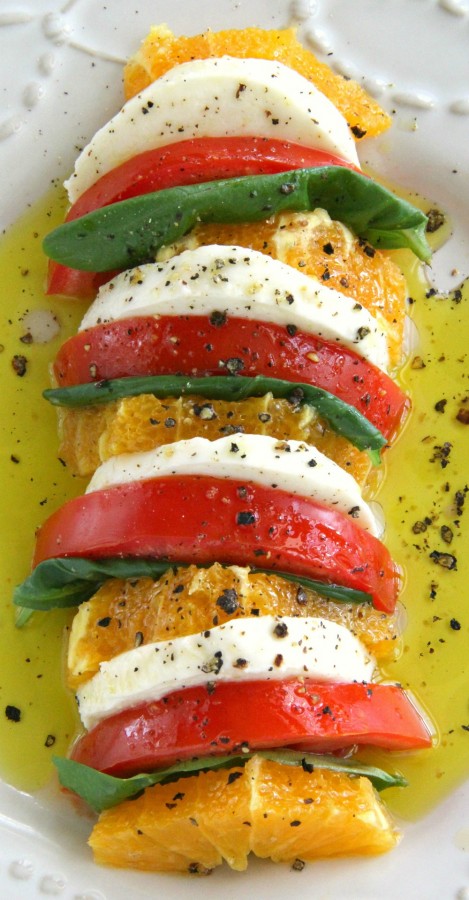 If you love caprese, also try this: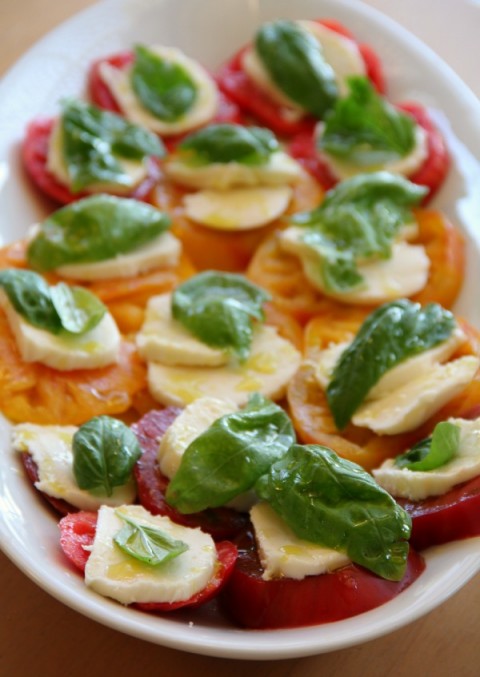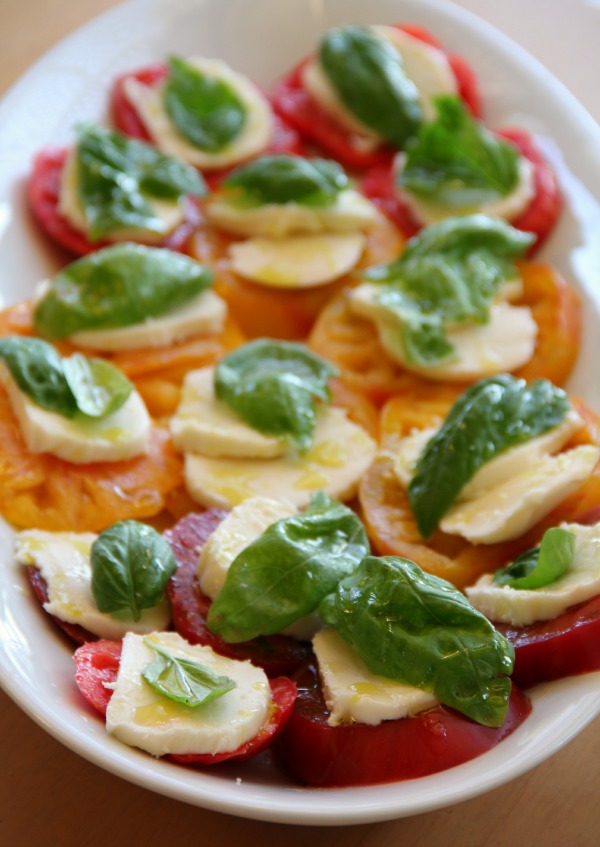 Save
Save
Save
Save
Save
Save
Save
Save
Save
Save
Save