Print This Post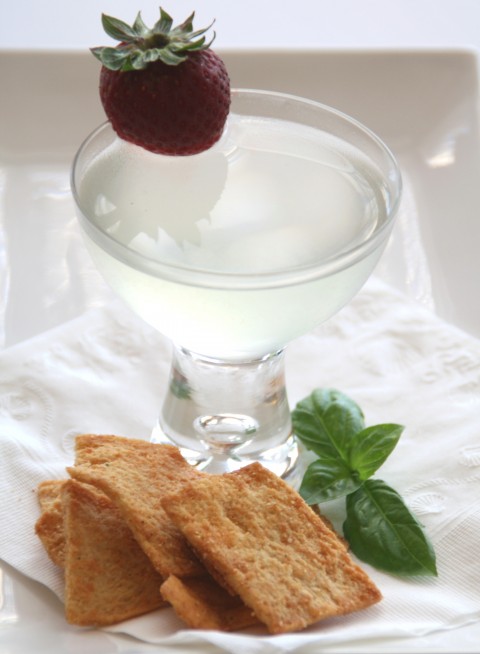 Before the basil completely disappears from your garden for the season, try it in a new drink I made up. I nominate this for the best use of fresh basil since the Basil-Honey Dressing!
After I made the fragrant, herbaceous, delectable Basil Simple Syrup — for which there are many uses — it became clear that one of the best uses might be a cocktail! It's always 5 o'clock somewhere, isn't it?
This makes a sophisticated, gorgeous pale martini that will intrigue the palate and pique the appetite for the meal ahead.  Note: I tried it with both rum (acceptable) and tequila (completely overwhelms the basil flavor), but the winner is vodka.
Make the Basil Simple Syrup the day before, so you are not rushed. No one likes a rushed bartender.
Basil Lemontini
If you like your martini with more alcohol and a "leaner" taste, increase the vodka to 4 tablespoons.
1 1/2 tablespoons Basil Simple Syrup
1 1/2 tablespoons fresh Meyer lemon juice (can use juice from a regular lemon)
3 tablespoons vodka
Add all ingredients to a cocktail shaker with crushed ice. Shake well and strain into a martini glass.  Garnish with a strawberry and/or fresh basil leaf, if you like.Makes 1 drink.