Print This Post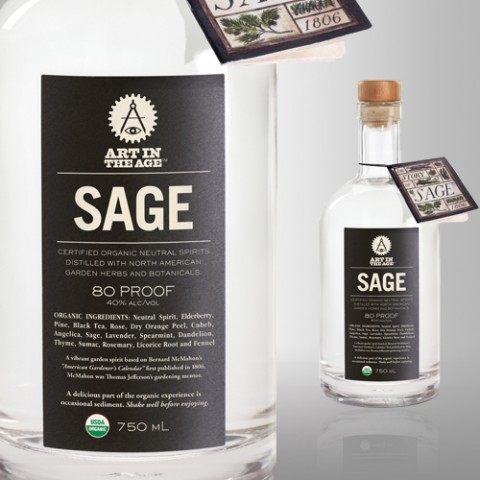 1. Flavored spirit: My average gin and tonic needs to step aside, because Sage rode into town. Sage is a "garden-gin," which is to say it is an 80-proof (40% alcohol) sugar cane-based neutral spirit steeped in herbs from the garden. This one sports angelica, dandelion, fennel, rosemary, sage, sumac and thyme, among other things. No juniper berries, which is what flavors traditional gin. Yowza is it crisp, complex and good, sipped simply over ice, or even mixed into a cocktail that might otherwise use gin or vodka.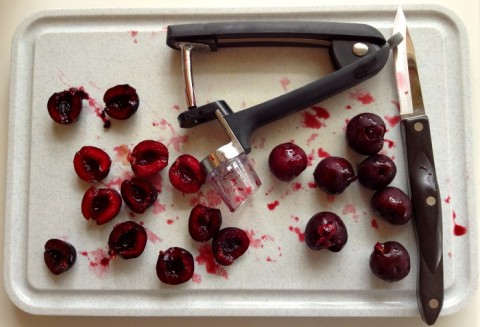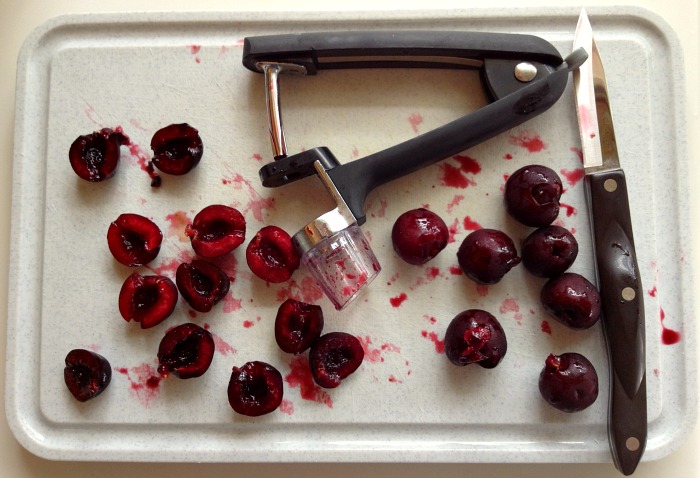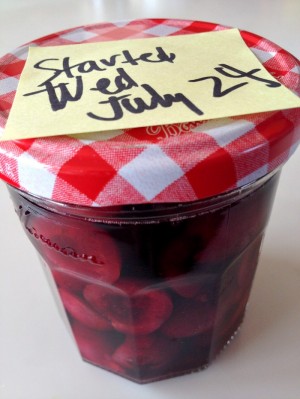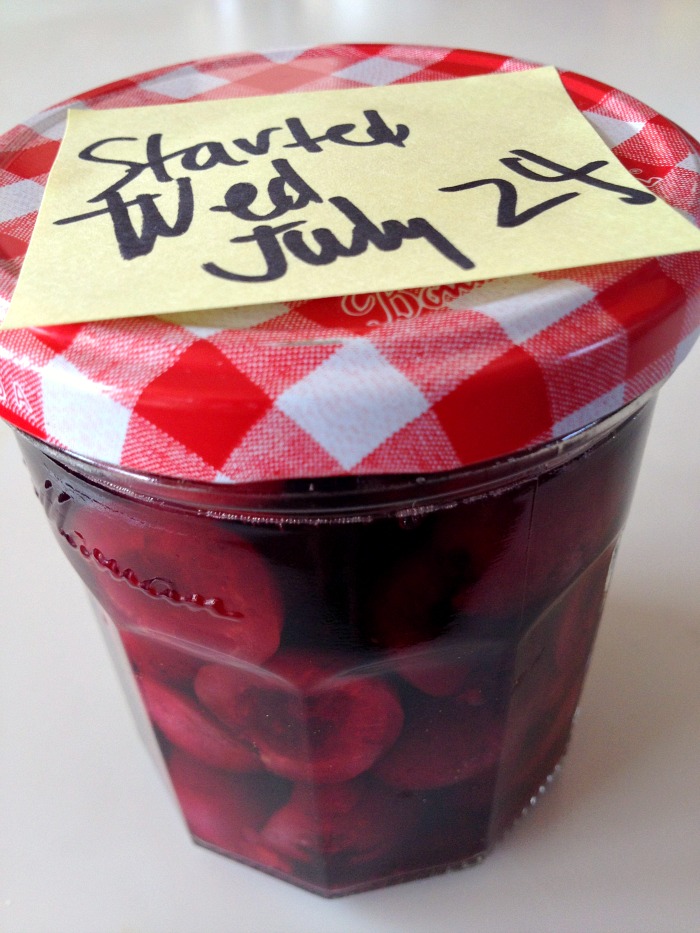 When I'm not sipping it neat, I have infused it with cherries for an even fruitier simple cocktail which I serve over ice. I think a strawberry-infused version would also be great. It's made by Art in the Age, a Philadelphia-based spirits maker that also makes another ShockD favorite spirit — Rhubarb Tea. Sage retails for about $33. Consider it for a classy gift.

2. T-fal fry pan: I use a fry pan or skillet for nearly every food task, from toasting pine nuts to quesadillas, fried eggs, sauteeing greens, a quick skillet meal, etc. Seriously, every single day, several times a day. So when I got the chance to try out a new 12.5-inch non-stick skillet from T-fal, I said an enthusiastic "yes!" Great features include a high quality non-stick interior, a patented

Thermo-spot techology to indicate when the pan is perfectly preheated (the red pattern center spot changes to solid red), a stainless steel disc base for superior heat distribution, and a riveted silicone handle that is oven-safe to 350 degrees. This is an affordable kitchen workhorse. It's also light enough for my tween and teen to use. Suggested retail price is $29.99.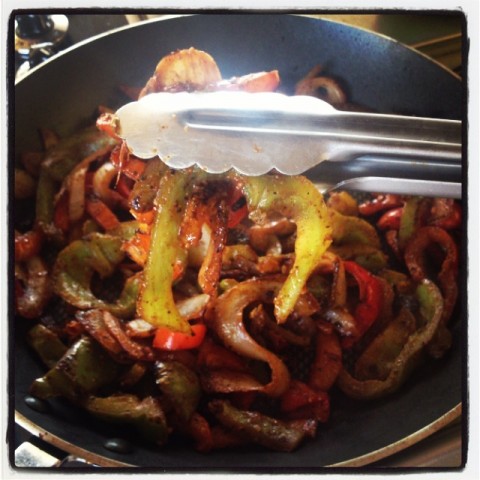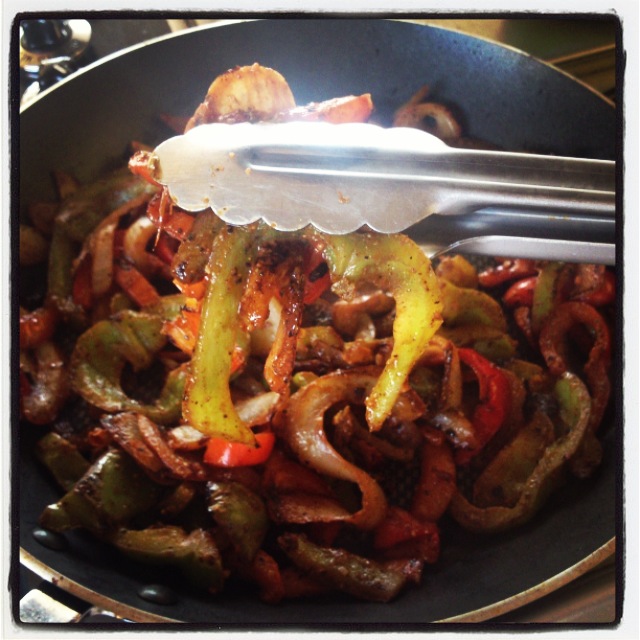 3. Salt-free marinades: You know the Mrs. Dash name well  — it was the original salt-free seasoning blend that many of

us began using instead of salt at the table decades ago. Now the company has launched a line of Mrs. Dash salt-free marinades that are yummy and so versatile! I have been using the Mrs. Dash Lime Garlic Marinade on everything — I added oil and lemon juice for a kicky salad dressing, I marinated some pork chops, and I used it to stir-fry some peppers and onions for a fajita-type dinner (see above photo, in which I am also using the T-fal fry pan mentioned in the item above). It has no MSG, no high fructose corn syrup and it's great! There are also sweet teriyaki, lemon pepper, garlic herb and steakhouse versions, and I can't wait to break those out too.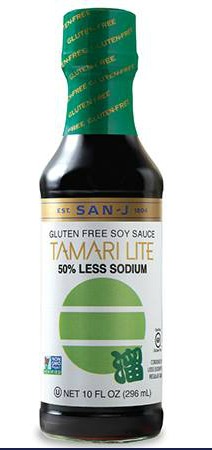 4. Gluten-free soy sauce: I am starting to know so many people who either need to be gluten-free, or are experimenting avoiding it to see if they have an intolerance. So San-J Tamari Lite 50% Less Sodium Gluten-Free Soy Sauce is a welcome condiment. It has full flavor, but half the salt of traditional soy sauce. (I appreciate lower-sodium products, because I often feel that condiments are too salty; I can always add an extra sprinkle of salt if I need to, but removing salt from a dish is impossible!) It is naturally brewed with 100% soy and no wheat. Since traditional soy sauce often contains wheat (and therefore gluten), it is unwelcome on the gluten-free table. This solves two problems, and is Kosher, non-GMO and has no artificial preservatives or MSG, either.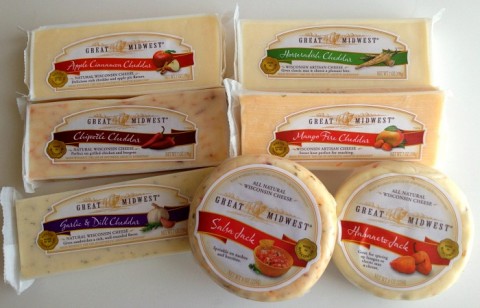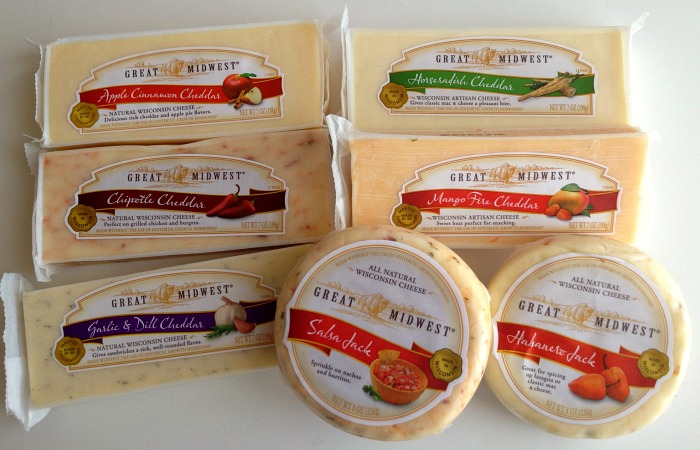 5. I Love Grilled Cheese! From now until Sept. 30 you have a chance to show off your greatest, most delicious and inventive grilled cheese recipe creation in a contest sponsored by the Great Midwest brand of flavored artisan cheeses. You can enter on the Great Midwest website or visit their Facebook page for some savory inspiration. Can you believe their flavors? Apple Cinnamon Cheddar, Garlic and Dill Cheddar, Mango Fire Cheddar, Blueberry Cobbler Cheddar, Horshradish Cheddar…the mind boggles at the possibilities! The eight prizes include a vacation, Panini presses and cookbooks.  (Great Midwest is available at select retailers such as Target, club stores and cheese shops nationwide.)  Fire up your skillet or grill (I might do mine in a George Foreman), and let's get our delicious cheese on!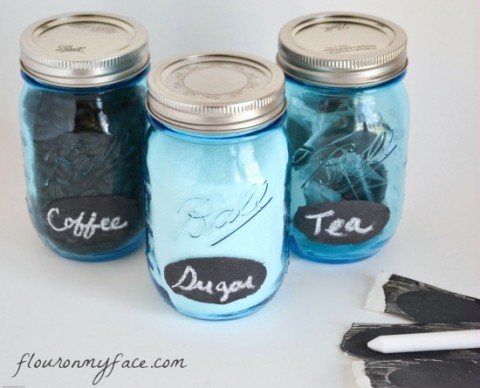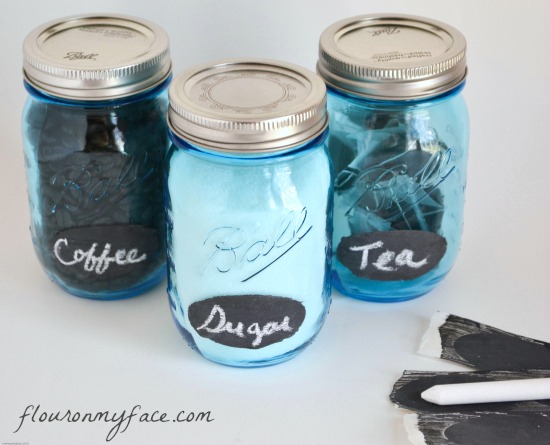 6. DIY chalkboard labels: A little bit of chalk board paint, some basic labels, and about 15 minutes will get you the cutest DIY jar labels, from Arlene at Flour on My Face. Since they are a chalkboard surface, you can erase them and rewrite when you use up that item in the jar!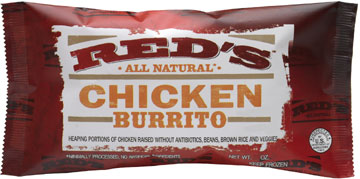 7. Clean burritos: What's a "clean" burrito? One that is non-GMO, preservative-free and made with antibiotic- and hormone-free meat and rBGH-free cheese, that's what! Red's All Natural Burritos use handmade tortillas, as well, and wrap them around a generous portion of brown rice, a protein such as chicken or steak, black beans, corn, vegetables and spices. We tried both the chicken and steak versions, and liked them both. These are big fat burritos, and trust me, you won't go hungry after dinner. They're frozen individually, and it takes a quick microwave heating to get them ready for dinner. They're a bit of a family affair, named after the founder's dog Red, and based on his wife's beloved recipe. Suggested retail prize $4-$5ish each.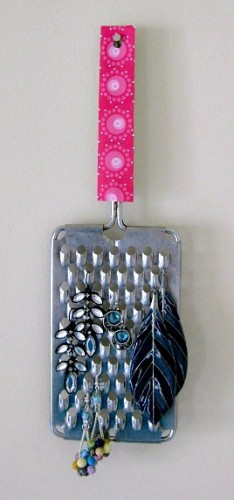 8. Cheese grater earring holder: Susan of the blog Organized 31 has a genius idea: repurpose your old cheese grater into a kitschy earring holder! Really, this is so smart. She suggests even hanging several of them in a row, in case your earring collection exceeds one grater. Great idea!
9. Soda slushy: Science intersects with snack foods in this cool video on how to make a self-freezing Coke slushy. It works by "super-cooling" your soda to the point where it is colder than freezing, but not yet frozen. Then, with a tiny bit of agitation, you can get your soda to freeze into slushy texture instantly. See, we're doing science during summer vacation!
10. Responsible vanilla: I am a prodigious user of vanilla, in everything from the typical cookies, cakes and baked goods to pancake batter, oatmeal, salad dressings and smoothies. It seems there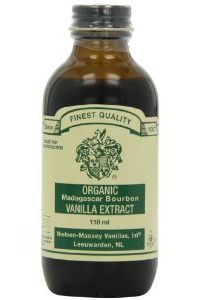 are very things that are not improved by high quality vanilla. So I am grateful to have discovered Nielsen-Massey Organic Fairtrade Madagascar Bourbon Pure Vanilla Extract. It's good for the environment AND for the farmers who grow the beans. For example, it is made with beans grown in the shade and integrated with other crops, which helps prevent erosion and deforestation. Fairtrade ensures that small-scale farmers in developing countries get a fair price for their work and goods. How is it? Sensational, sweet, creamy, velvety! Take a whiff and you are intoxicated by the aroma, and the company's delicate cold extraction process preserves the hundreds of distinctive flavor compounds in the beans. It is also Kosher and gluten-free. This is a winner! Suggested retail $11 for 4 ounces.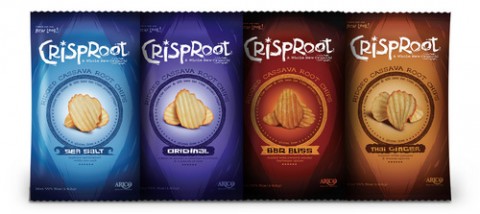 11. Crispy cassava root chips: Speaking of socially responsible snacking, there's a new chip in town, and it will give taters a run for their money! Cassava (aka tapioca, manioc, yuca) is the primary food source for more than 800 million people, and CrispRoot has tapped into this energy powerhouse to make a good-for-ya snack that LACKS lots of things: gluten, dairy, cholesterol, yeast, trans-fat, artificial preservatives/colorings/sweeteners/flavors. What is HAS is terrific crispness, flavor and crunchy snackability. We sampled the Sea Salt, BBQ and Original flavors — all with ridged texture — and enjoyed them all. These chips have 30% less fat and 50% more fiber than potato chips. That works for me. Cassava root is sutainably grown — needs little water, is drought-tolerant and conserves resources. In fact, the company operates the first official Rainforest Alliance-certified cassava farm in the world, on the island of Java. Suggested retail price is $2.99-$3.99 for a 5-ounce bag.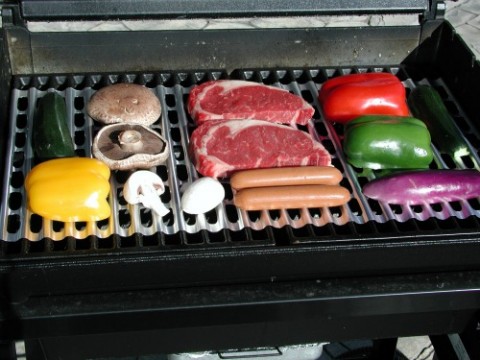 12. A cleaner barbecue: This is a little bit of brilliance called Clean BBQ, a disposable grill liner that gives you a fresh surface each time you grill. Think about it…this is perfect for people who grill at public barbecues and don't know what was on the grill before them, and it is also ideal for those who are vegetarian or have food allergies. And think about trying to grill fresh veggies after you have grilled fish. Put a new liner on the grill and fire her up!  It's made from the same heavy duty foil used in making disposable cooking pans. When you're done, allow it to cool and put it in the recycling bin. My grilling husband loved the convenience! It comes 20 liners to a pack, for about $13 at Home Depot, or online.
Disclosure: Products were sent for review by Art in the Age, T-fal, Mrs. Dash, San-J, Great Midwest, Red's All Natural, Nielsen-Massey, Crisproot and Clean BBQ.