Print This Post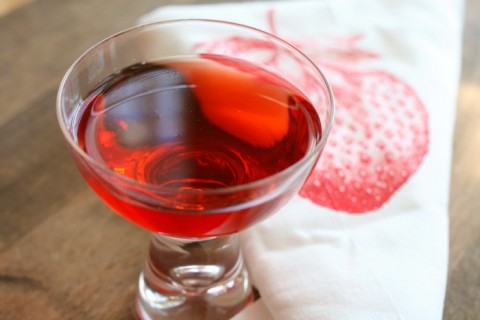 Our inspiration for Sunday Supper today is a music-inspired recipe.
As I sat there sipping my newest seasonal creation – a Strawberry Tequila – it struck me, like a d'oh forehead bonk: "Strawberry Fields Forever," by the Beatles.
A classic song deserves its own cocktail, don't you think?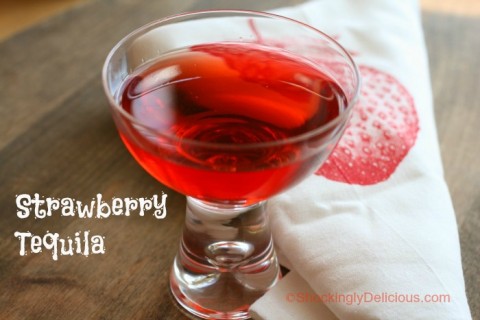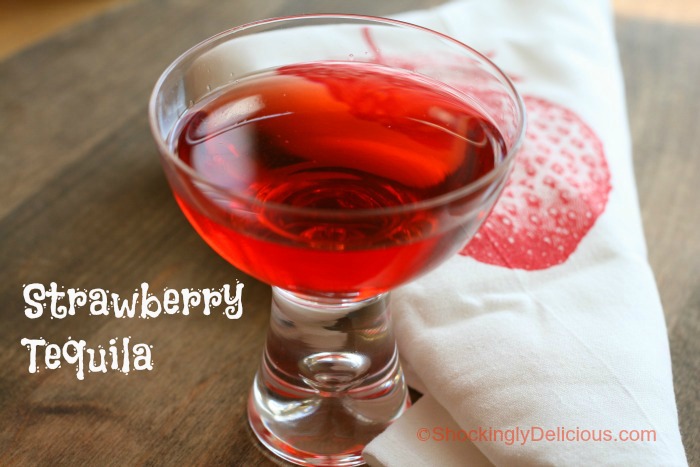 Here, then, at the height of the California strawberry season, when the fruit just can't get any redder or any sweeter, I present Strawberry Tequila.
(And if you like this one, you should also try my Strawberry-Infused Vodka. Oh yeah, I got all the teachers at my son's elementary school hooked on that!)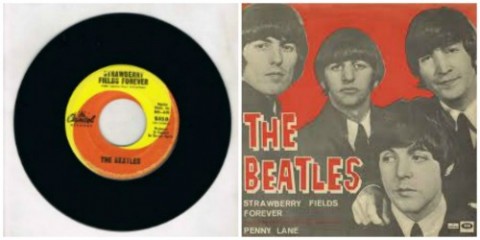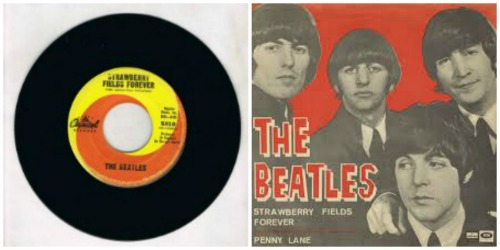 Recipe: Strawberry Tequila
Summary: A wonderfully fresh tasting strawberry-flavored tequila to drink neat or over ice. Make as little or as much of this as you dare.
Ingredients
Fresh California strawberries
Tequila (decent quality!)
Instructions
Wash, dry and remove stems from strawberries. Halve them and put them into a lidded container or pitcher. Cover strawberries with tequila and allow to steep for 4-7 days. The strawberries will relinquish their color and flavor to the tequila.
When ready to use, strain, discard berries (which will appear nearly white), and drink the Strawberry Tequila "neat," over crushed ice, or use it in a mixed cocktail – perhaps with a splash of Cointreau and lime juice.
How much does it make? As much as you want! How about starting with a basket of strawberries, and seeing if you enjoy it; then make more!
Source
Dorothy Reinhold / Shockingly Delicious
Sunday Supper
See this page for all the wonderful #SundaySupper dishes I have made since I joined this group, and links to all the other delicious dishes made by my fellow cooks.
Preparation time: 5 minutes
Diet type: Vegan, vegetarian
Number of servings (yield): 4
Culinary tradition: USA (Nouveau)
My rating 5 stars:  ★★★★★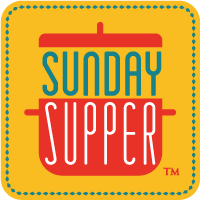 This week our #SundaySupper crew is harmonizing about our music-inspired recipes. Check out the variety of things we have cooked up for you! Try my crazy Strawberry Tequila in honor of "Strawberry Fields Forever," or find something else from the menu below that floats your boat:
Prelude (Beverages):
Overture (Appetizers):
Intermezzo (Entrees & Sides):
Finale (Desserts):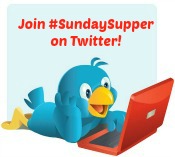 Come celebrate Breakfast for Dinner with the Sunday Supper Team! We would love to have you join our Twitter #SundaySupper chat starting today at 7 p.m. EST. Follow the #SundaySupper hashtag throughout the day to see the amazing recipes. We look forward to seeing you.  To join, simply follow the #SundaySupper hashtag and share your favorite tips and recipes. And be sure to check out our #SundaySupper Pinterest board for more delicious recipes and photos.