Print This Post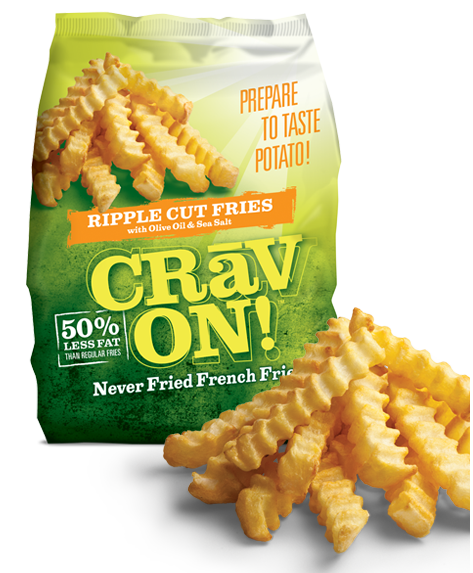 1. CravOn Fries: We love our potatoes here in the Shock D household, and are always trying new varieties. We've never met a French fry we didn't like, but rarely make them because of the fat content. But can you have French fries that have never been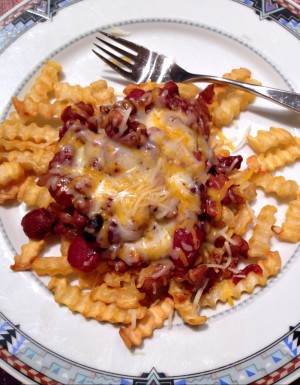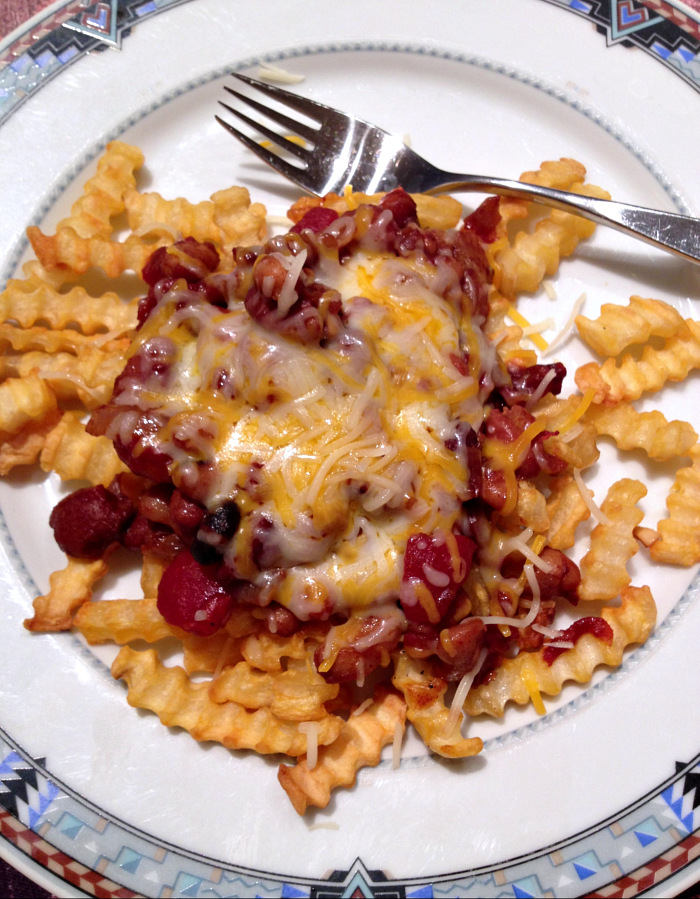 fried? We heard of a new brand called CravOn that are actually NOT fried, and thus have 50% less fat than traditional fries. So we put them to the test. Result? A winner, full of potatoey goodness without the grease! CravOn uses fresh potatoes, scrubbed and sliced, quickly blanched and frozen, then brushed with olive oil and dusted with sea salt. When you take them home from the grocery store freezer compartment, you simply bake and eat. We topped our ripple cut version with chili and cheese, to make our favorite chili cheese fries, and let me tell you that made a verrry popular dinner here. CravOn was launched exclusively in Los Angeles in February, and the CravOn truck has been getting around, even hitting Coachella! You can look at their store locator to find a retailer near you, or look at their truck tour route. Suggested retail price is $4.59 for a 2-pound bag.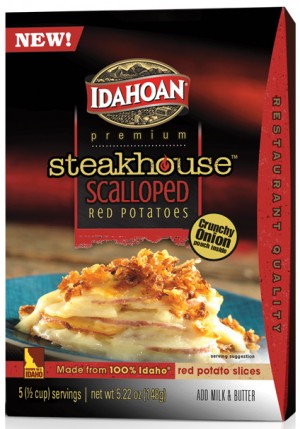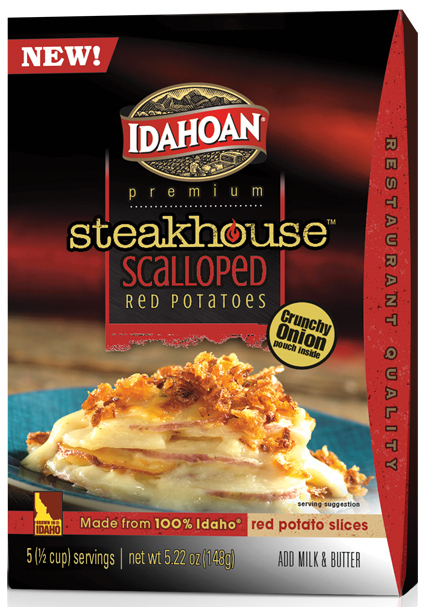 2. New casserole potatoes:  Speaking of taters, the latest rave/crave is Idahoan Steakhouse Scalloped Red Potatoes, a dehydrated version that makes it easy to bake up a flavor-packed potato casserole that is family-size and family-style. Made with red potato slices (dehydrated), it goes together easily in an 8-inch square baking dish, with a buttermilk, cream and cheese sauce and crunchy onions for a topping. You simply add boiling water, a pat of butter and some milk, stir, and give it a half-hour bake. We gobbled this one up, with everyone wanting seconds. All thumbs waaaay up!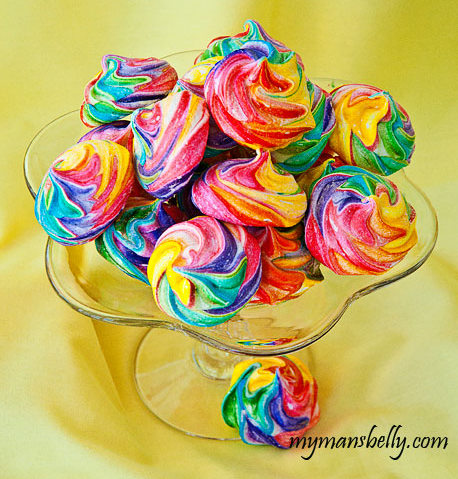 3. Unicorn Farts: My foodie friend Pamela from My Man's Belly has the most ribald sense of humor. To wit, her Unicorn Fart Cookies, which you simply must make. You could wimp out and call them Rainbow Meringues, but where's the fun in that?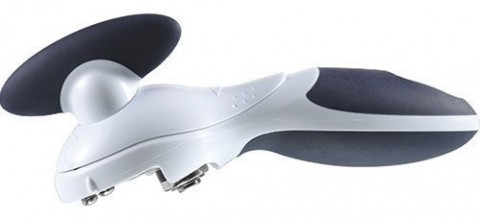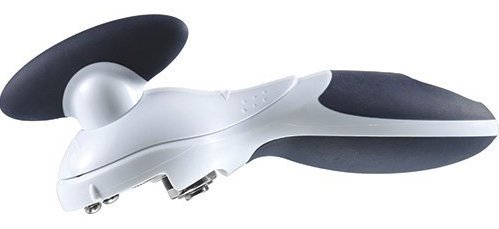 4. Zyliss Safety Can Opener: I've always been a Swingline can opener gal, but when mine finally gave up the ghost recently, I got a Zyliss Safety Can Opener. I am now a convert! This thing operates differently than a traditional can opener — Instead of cutting around the topside of the can, it  cuts the seal where the lid and can meet, piercing the side of the can to cut the lid clean. This does a couple of things — it eliminates sharp edges on cut lids, prevents the lid from falling into the food and keeps the gears clean. It has a comfortable, easy-grip handle, is easy to operate, wipes clean if you spill on it, and costs about $20. I recommend it!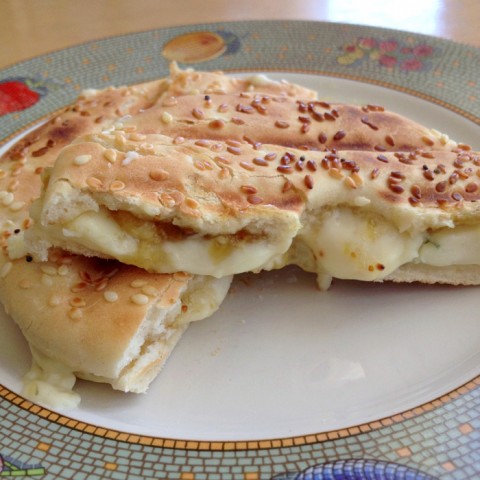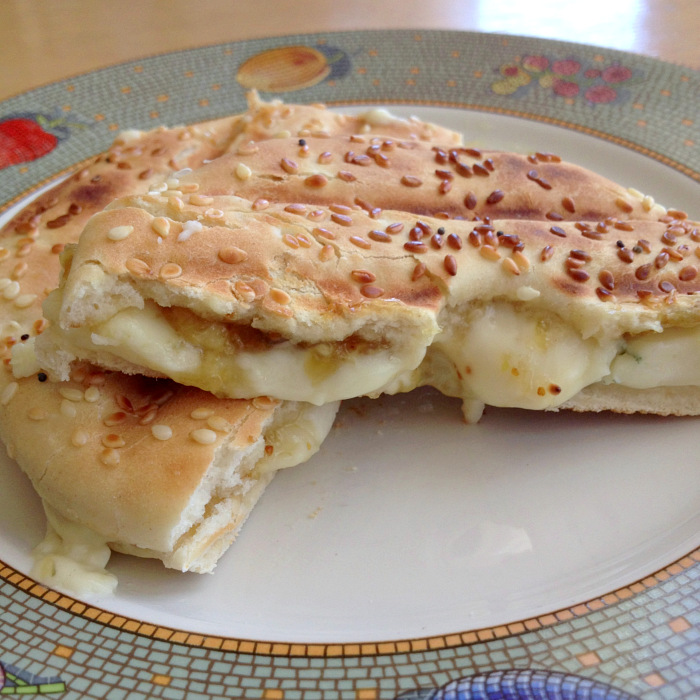 5. This Blue Goat Fig Bagel Panini: Say what? Necessity is the mother of invention, and I was hungry, so I created this perfect panini. How? Take a Van de Kamp's Everything Skinny Bagel, a few chunky slices of Trader Joe's Blue Goat Cheese, and a healthy smear of Just Jan's Kadota Fig Fruit Spread. Slap it all together and stick it in your George Foreman or panini maker. Panini that puppy, and enjoy! The salty, tangy blue, the earthy goat, sweet fig and the crispy thin bagel are divine together! Lunch is served.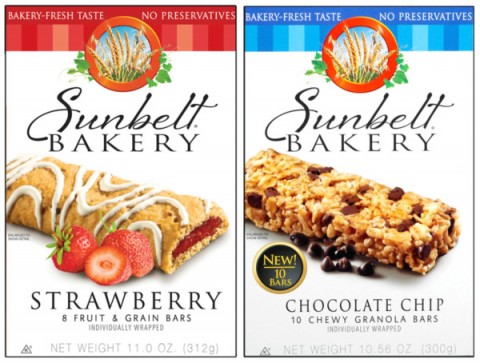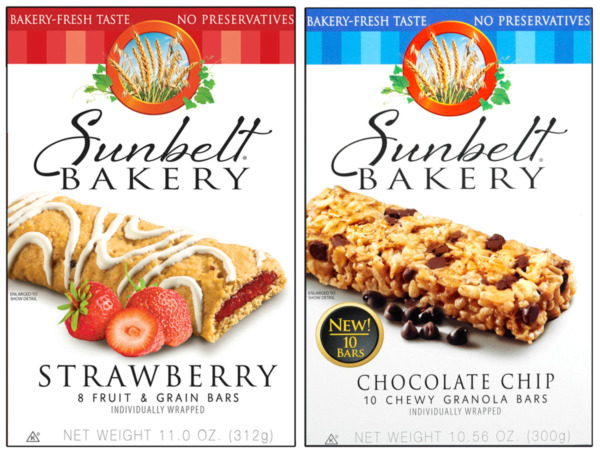 6. Sunbelt Bakery Bars:  In our never ending quest to eat wisely, we are always on the lookout for snacks that have a mix of good nutrition and great taste. With two active kids in the ShockD household, we often turn to bars, which can be tossed into a lunch bag or brought along for apres surf or soccer, for mid-morning nutrition break or after school nosh. Our latest faves are Sunbelt Bakery Strawberry Fruit and Grain Bars (9g whole grain per bar), and Chocolate Chip Chewy Granola Bars (7g whole grain per bar).  Both varieties are 140 calories per bar, no HFC, no preservatives; $2.69 per box. Sunbelt has also teamed up with registered dietitian Carolyn O'Neil to help consumers make informed choices on nutritional content without sacrificing good taste.  Check out her video on "Snacking isn't cheating."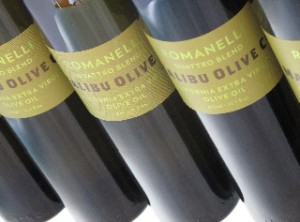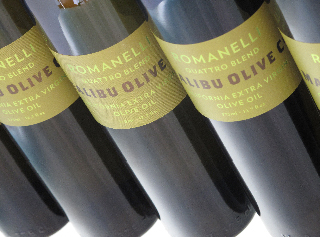 7. Malibu Olive Company Super Premium Organic Extra Virgin Olive Oil: I've mentioned this superb oil before, here and here and here, but until now it has only really been available by mail order or in Malibu. But it is now a national brand! Sur La Table® will have the Romanelli Blend available in all of their stores as well as online and in their catalogue ($28). Now everyone can taste the pleasure a finely crafted, super premium California extra virgin olive oil brings to the table. If you are local and want to save a coupla bucks, you can get it for $25 at Malibu Seafood, PC Greens, Room at the Beach, Rosenthal Winery Tasting Room, Malibu Farm, The Godmother Cafe, Zooma Sushi, Coral Beach Cantina and Tra Di Noi. (Company owner Robert also says, "Everyone in Malibu can order online and get a 20% discount if they use the "MALIBU" promo code.")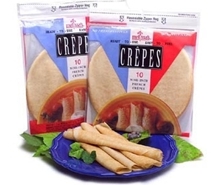 8. Fresh ready-to-use crepes in a package: If I were on one of those TV food competitions and required to make crepes, I would be immediately chopped! Epic fail. Mine turn out like thick fluffy pancakes, every time. Luckily, I have some Fresh Ready-to-Use Crepes from Melissa's Produce — impossibly thin and delicate (unlike mine), each 9-inch round adhered to waxed paper, these are life-saver crepes of the Gods. They come 10 to a package. Stay tuned because I will show you what to do with them in coming days.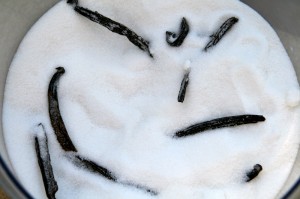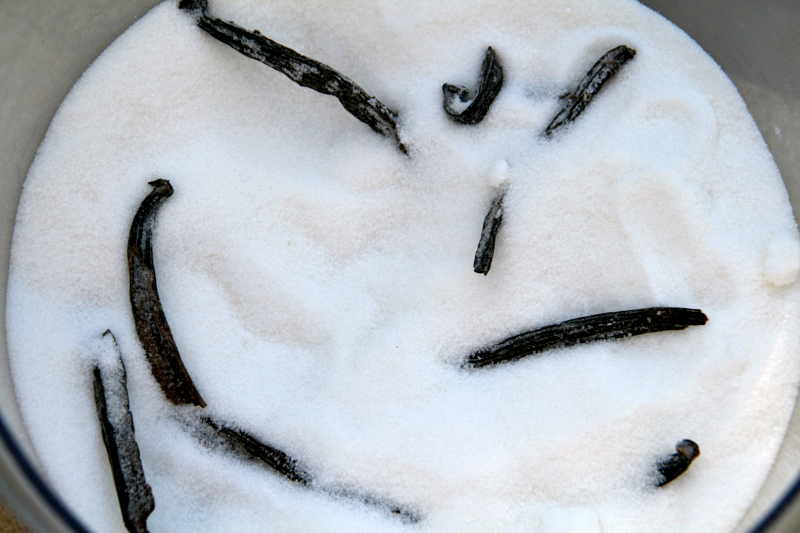 9. Vanilla Sugar: Long ago I decided there is no recipe in which I use sugar that wouldn't be improved by Vanilla Sugar, so I simply don't keep plain sugar anymore.  I recommend this easy technique (sugar + vanilla beans).
10. Hot water: The science is in! Simple hot water can preserve your produce! Don't believe me? Read this short article, and then you will understand why I recommend you dip your stuff in hot water. The optimal time and temp for heat-shocking fruits and vegetables varies, but use these as general guidelines:
Asparagus: 2-3 minutes at 131 F (55 C)
 Broccoli: 7-8 minutes at 117 F (47 C)
Cantaloupe (whole): 60 minutes at 122 F (50 C)
Celery: 90 seconds at 122 F (50 C)
Grapes: 8 minutes at 113 F (45 C)
Kiwi fruit: 15-20 minutes at 104 F (40 C)
Lettuce: 1-2 minutes at 122 F (50 C)
Oranges (whole): 40-45 minutes at 113 F (45 C)
Peaches (whole): 40 minutes at 104 F (40 C)
Disclosure: CravOn, Idahoan, Zyliss, Just Jan's and Sunbelt sent items for review.