Print This Post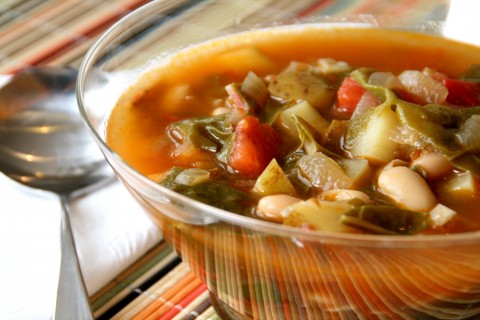 Vegetarian Chard Soup is a delicious, easy, healthy soup starring nutritional powerhouse Swiss chard. This is perfect for a weeknight, or how about Meatless Monday?
I had a Swiss chard plant that sprang up in my vegetable garden, unbidden but not unwelcome.

It must have been from an errant Bright Lights chard seed that I thought never would germinate, so I planted something on top of it and went about my gardening business.
Months later, up popped a gorgeous chard. What magnificent luck!
So when I heard Emma Kelly-Hasken on Twitter talking about her dad's chard soup, I had to have the recipe. I didn't know her, but I reached out anyway, and since we were both chard lovers, she obliged me with the recipe. It turned out to be yummy!
She says, "It's super easy, healthy, and delicious. My dad made up the recipe after growing an abundance of chard a couple of years ago. :)"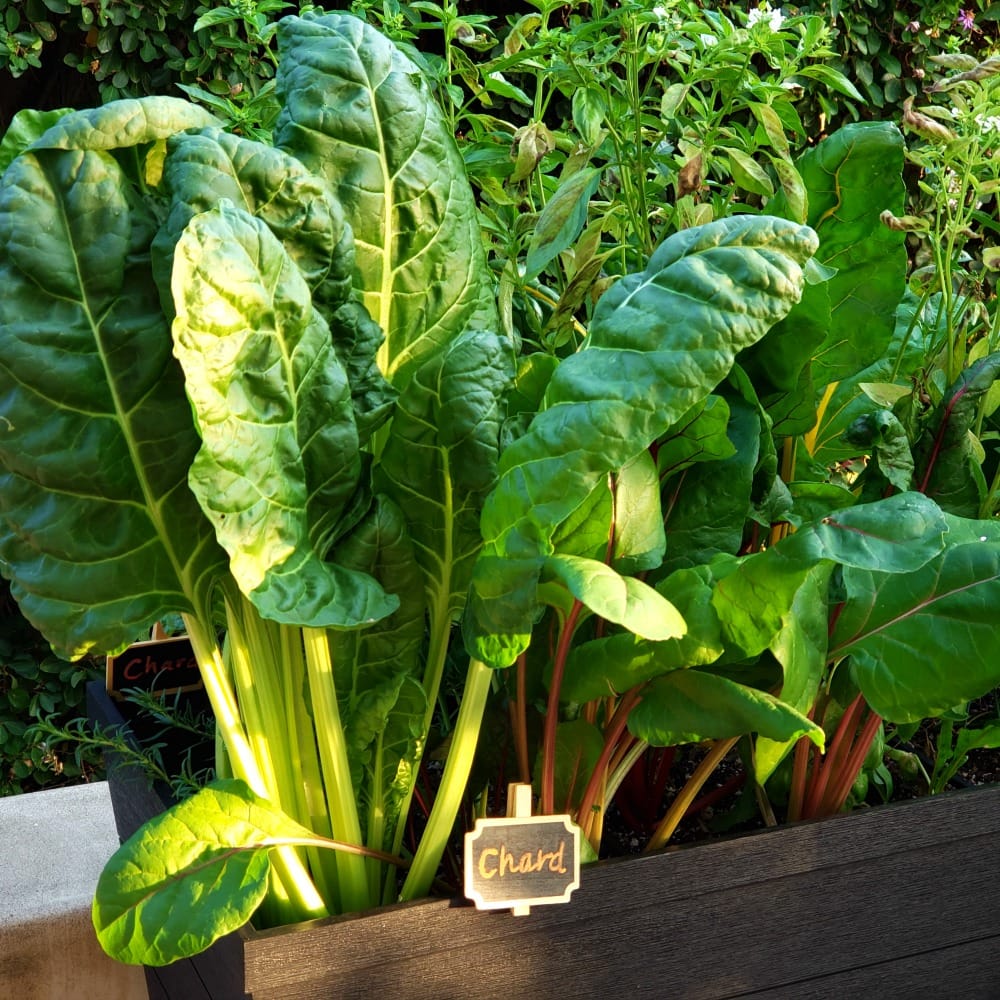 I know what she meant about an abundance of chard! I got a new raised planter recently, and stuck a few baby rainbow chard plants in there, and look what I have now! Those leaves are as big as my head!
Healthy? I'll say. Chard is a kind of powerhouse of nutrients. It's one of those veggies that is said to be "nutrient dense," which means it packs more nutrients in fewer calories, which makes it a good deal, foodwise.
I'm glad her dad had too much chard. I'm hoping to follow suit, by planting more!
How to make Vegetarian Chard Soup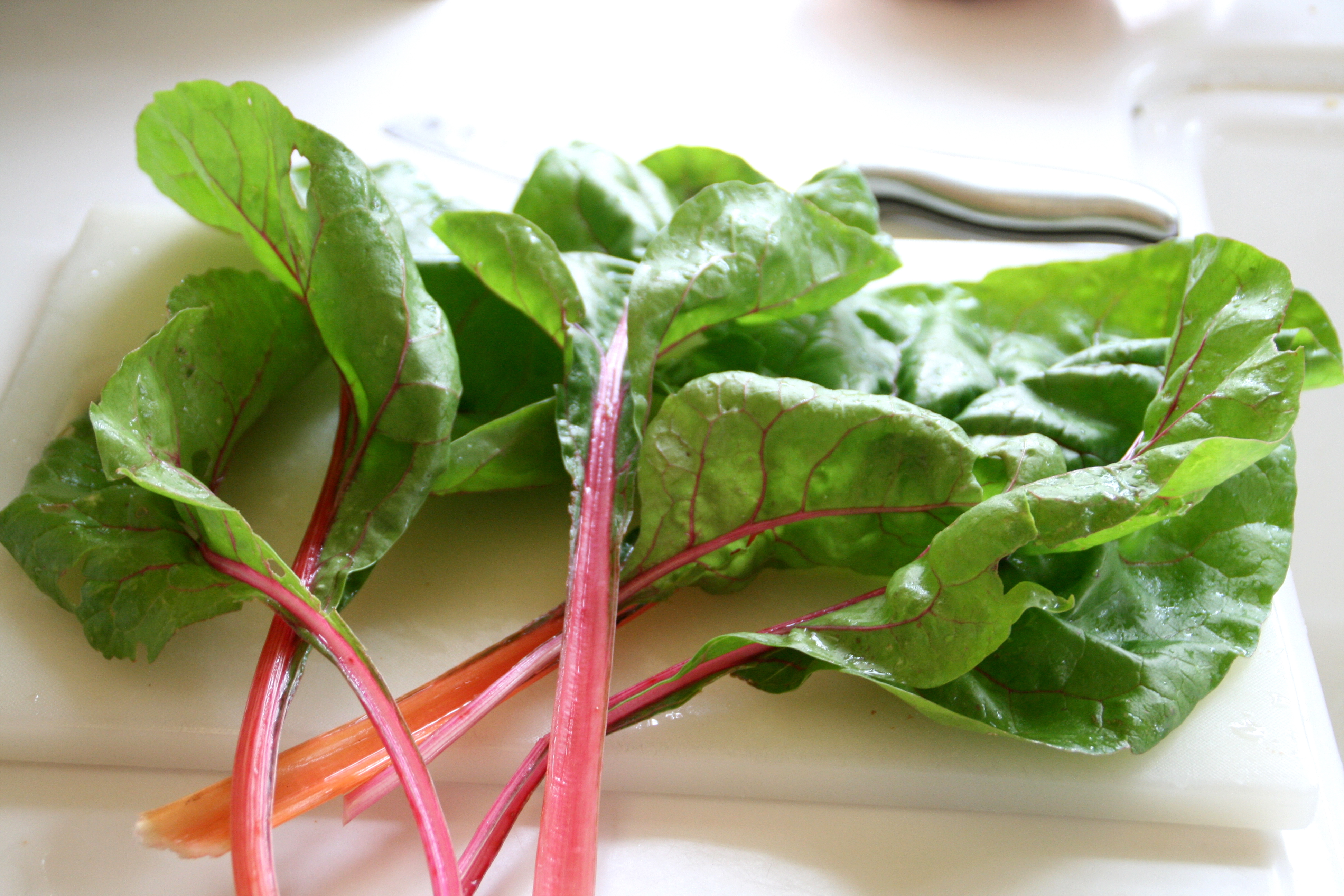 Gather the chard, either from your garden, or the produce section at your grocery store. Wash it well, and pat dry.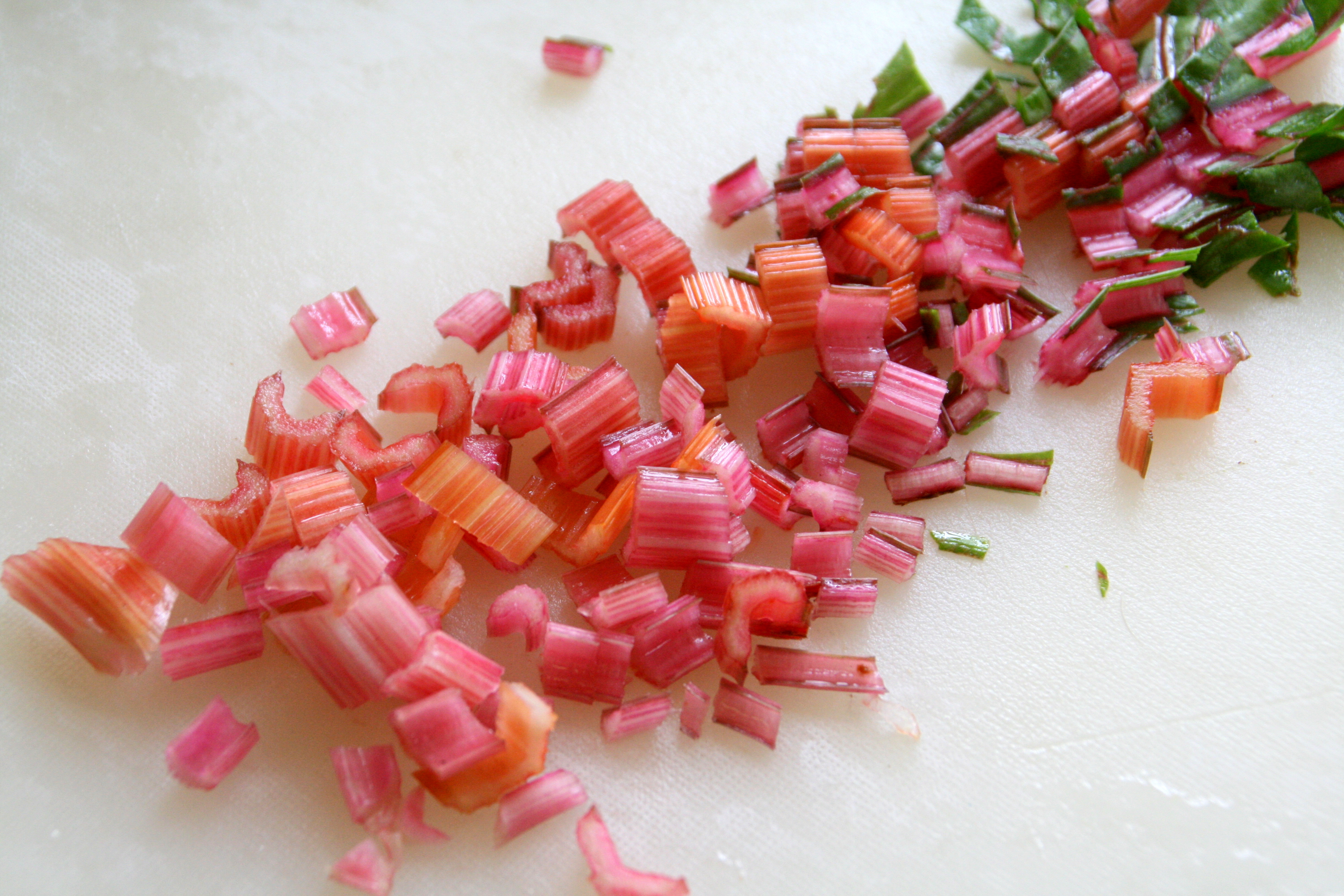 Remove the stems from the leaves (fold leaf in half vertically with the stem on one edge, and slice it away). Then slice stems into small pieces, say 1/4-1/2 inch thick.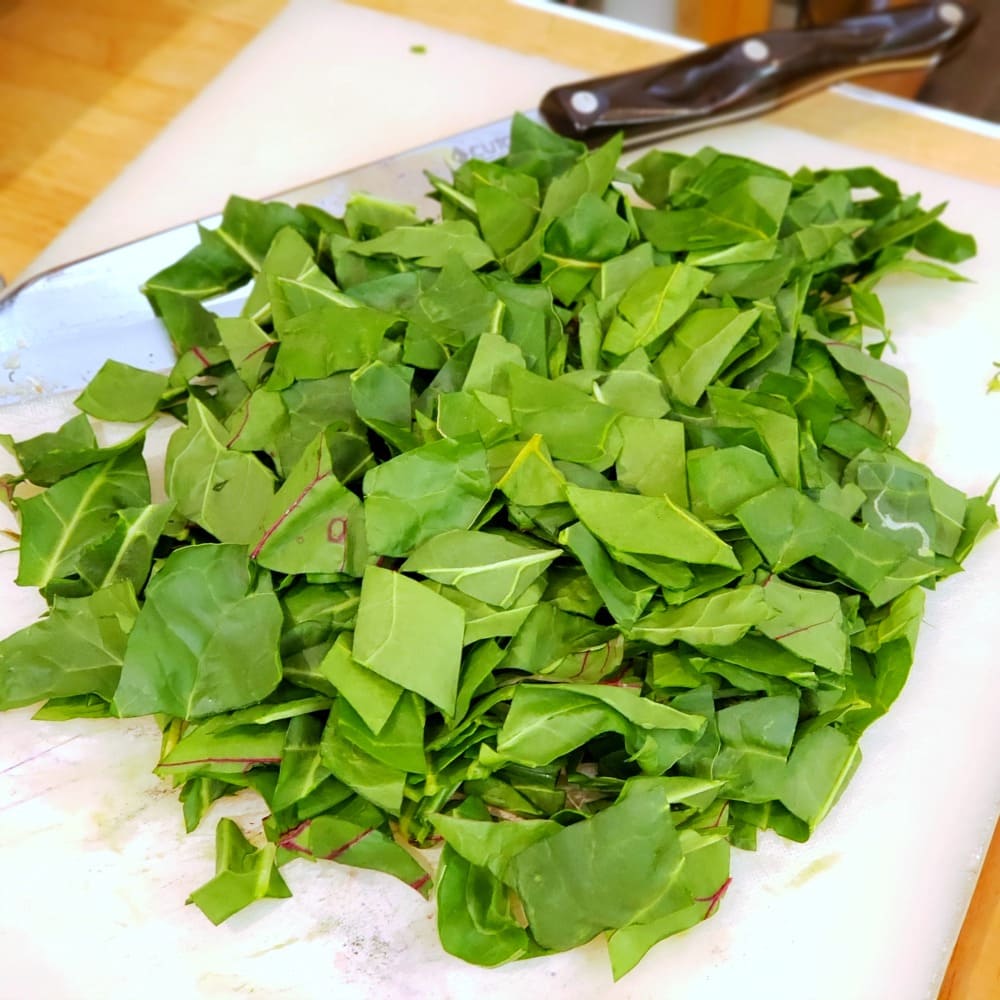 Slice the leaves in 1- to 2-inch pieces and set aside.
You'll cook the soup for 15 or so minutes, and then add the chard leaves, so they stay bright green.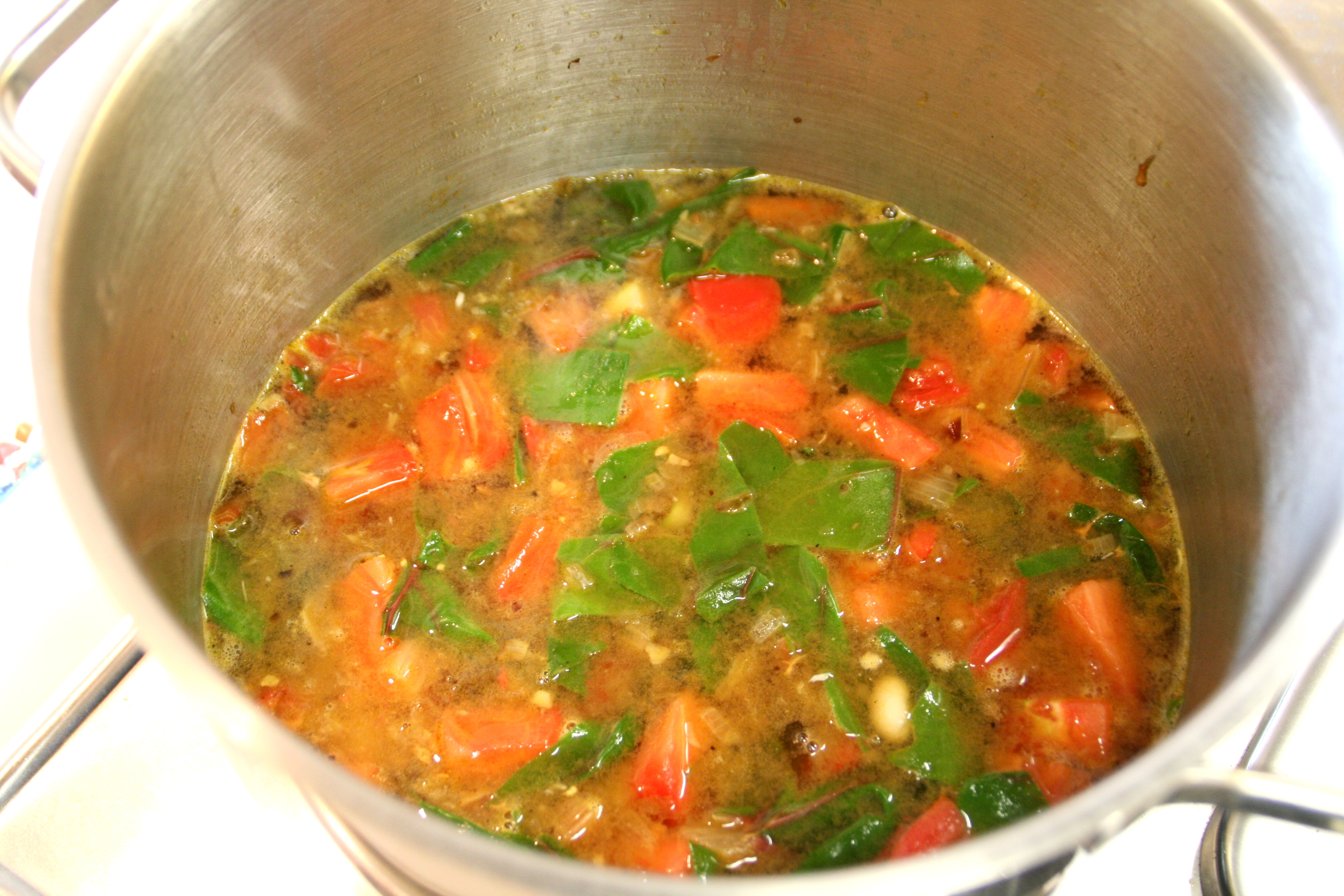 A relatively quick time in the soup pot makes this a great weeknight dinner.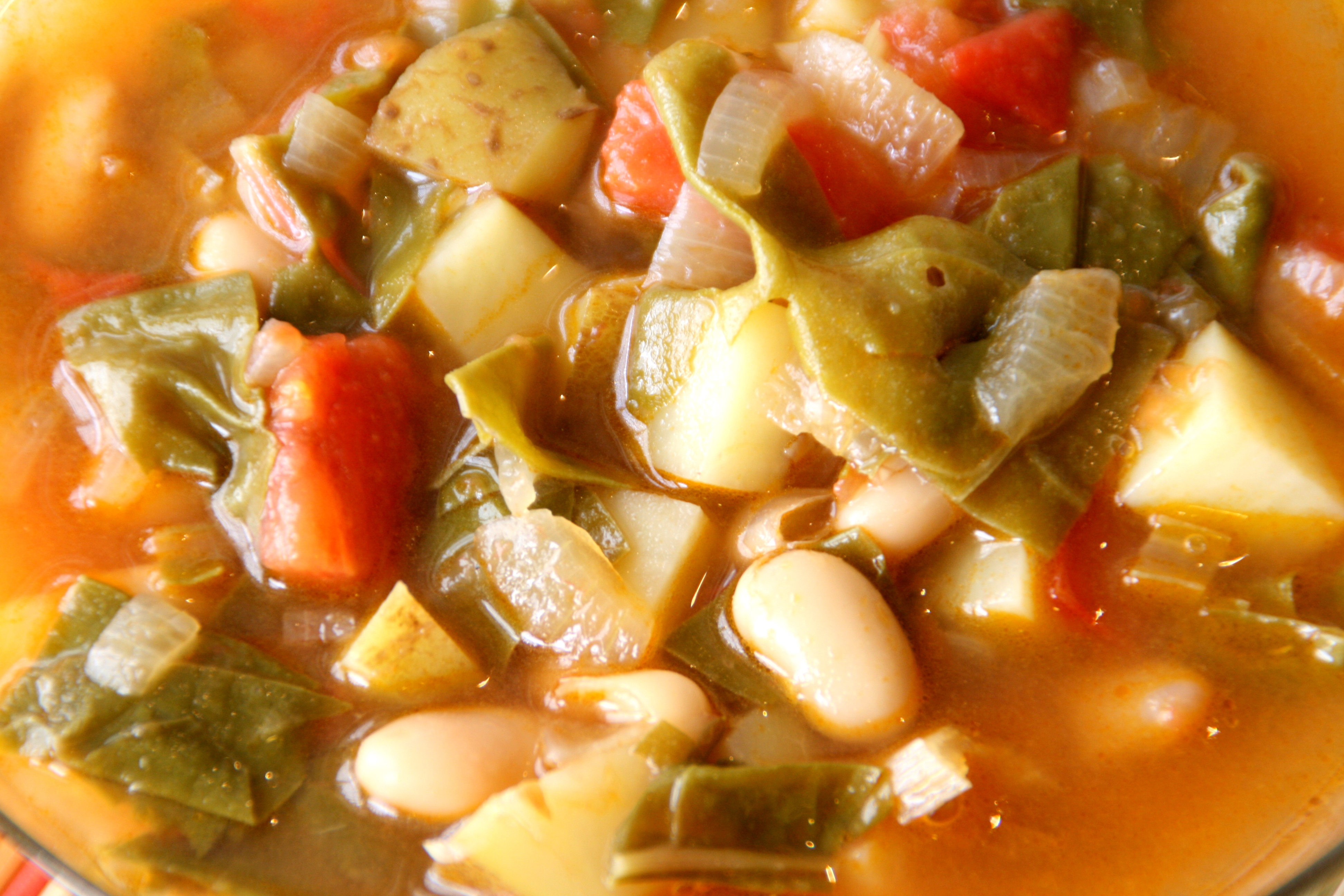 The soup is brothy, but full of healthy ingredients. You can see tomatoes, potatoes, onions and beans here.
A delicious, easy, healthy soup starring nutritional powerhouse Swiss chard. This one is perfect for a weeknight, or how about Meatless Monday?
Ingredients
1 medium onion, finely chopped
1 tablespoon extra-virgin olive oil (evoo)
6 large chard leaves, stalks separated (leaves should be cut in 1- to 3-inch pieces, stalks sliced to 1/4- to 1/2-inch pieces)
4 medium garlic cloves, minced
32 ounces (4 cups) vegetable broth (or use chicken broth or stock)
1 (15-ounce) can diced tomatoes in juice
1 (15-ounce) can cannellini (or any white) beans, rinsed and drained
1 large potato, diced small (I leave the skin on for more nutrition)
2 teaspoons balsamic vinegar
Salt and pepper to taste
Garnish: Parmesan cheese, grated (or use vegan cheese to keep this a vegan soup)
Directions
Sauté onion in olive oil on medium heat, about 5-7 minutes, until onion begins to brown.
Add chard stalks, stir and sauté until they are starting to get soft, about 2 minutes. Add garlic and cook for another minute.
Add stock/broth, tomatoes, beans and potato, plus 1 cup water. Bring to a simmer, and simmer 10 minutes, uncovered. Add chard leaves and simmer another 5 minutes, uncovered.
Add 2 teaspoons balsamic vinegar, and salt and pepper to taste.
Portion into bowls, and once served, top with grated Parmesan cheese or vegan cheese if you prefer that.
Serves 4.
Notes
Recipe source: Emma Kelly-Hasken.
https://www.shockinglydelicious.com/vegetarian-chard-soup/
Copyright Dorothy Reinhold | ShockinglyDelicious.com. All rights reserved.
Pin the image below for Vegetarian Chard Soup to your Pinterest board to save this recipe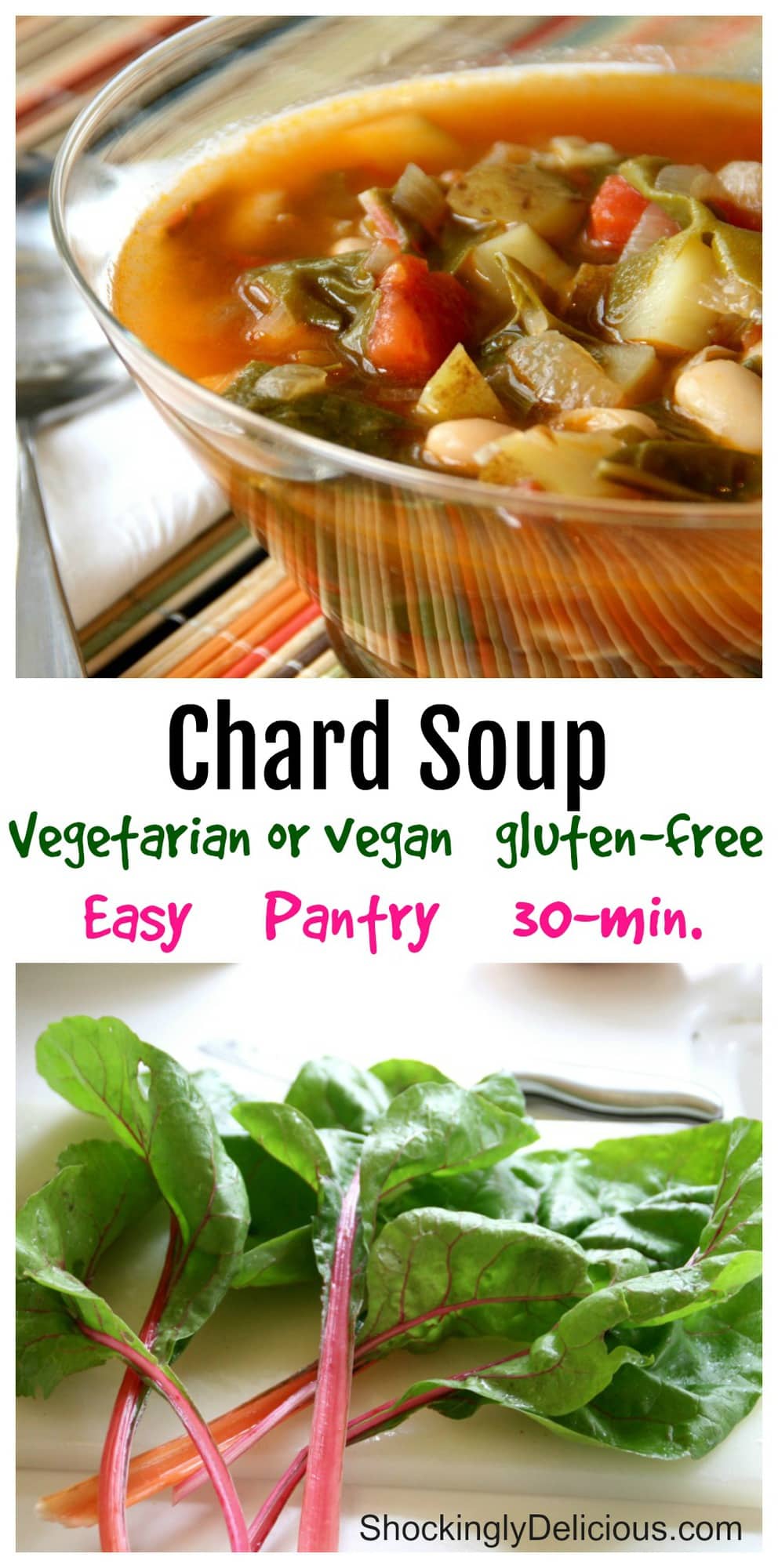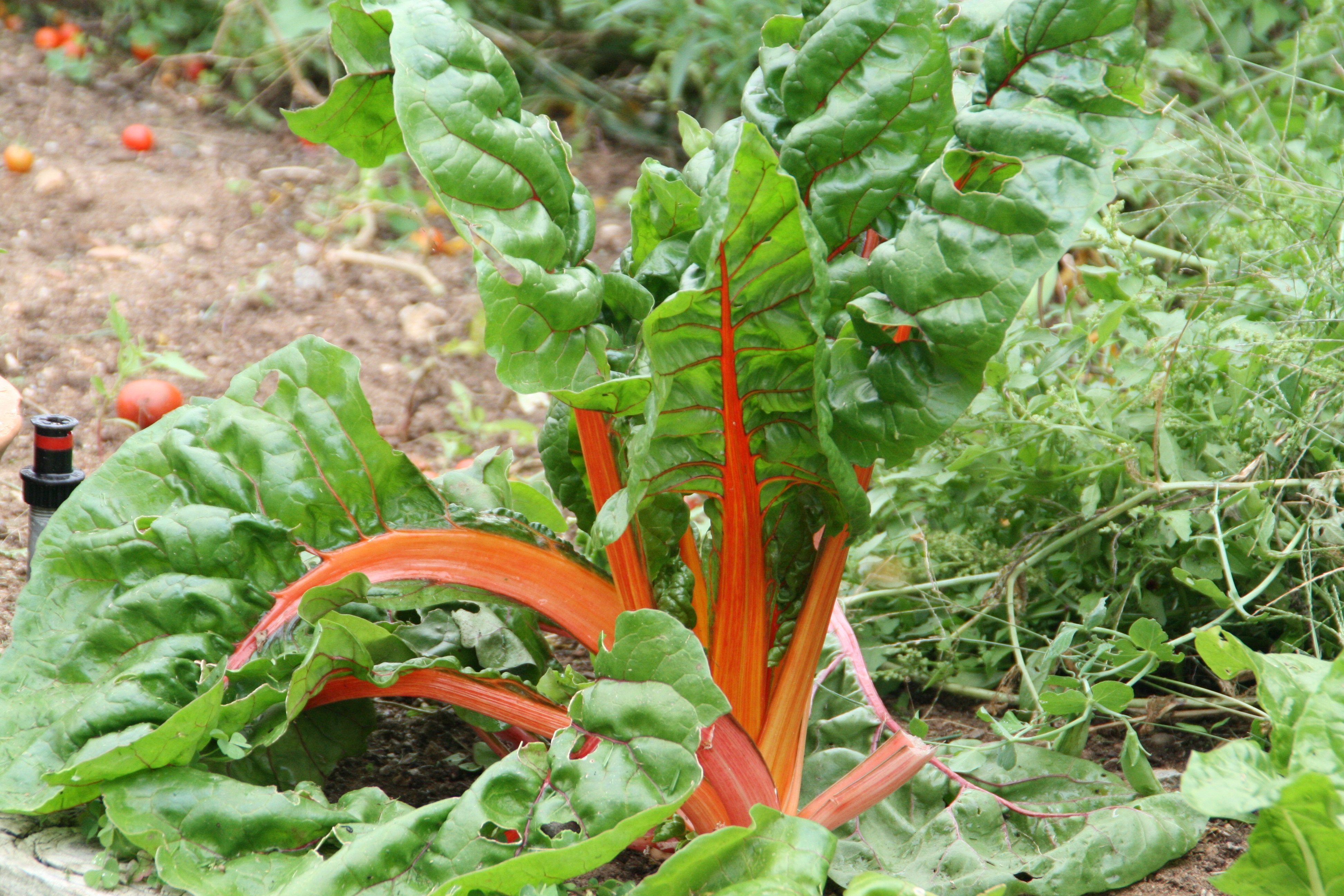 I can't get enough of how pretty a chard plant is, whether it's in a vegetable garden like above…
…or a raised planter bed. See that little hole in one of the leaves? Who cares! It's organic!
Thanks for visiting…are you hungry for more? Follow Shockingly Delicious on…
FACEBOOK | PINTEREST | INSTAGRAM | TWITTER
…for all the latest recipes, ideas and updates!
This post may contain affiliate/referral links. It is a way for this site to earn advertising fees (at no cost to you) by advertising or linking to certain products and/or services that I approve and prefer.
This post was originally published October 24, 2011, and has been refreshed and republished today.