Print This Post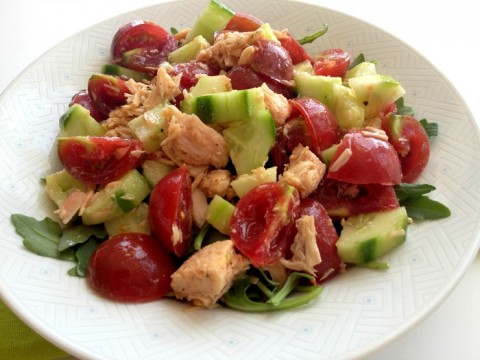 The last of the summer cherry tomatoes and cucumbers from the garden go into this quick main-dish salad – a way to savor the passing season for just one more dinner.
I'm using heirloom cherry tomatoes, those cute little Persian cukes, and tuna that is packed in olive oil, which transmogrifies into the salad dressing once you add some acid in the way of lemon juice. So simple and satisfying.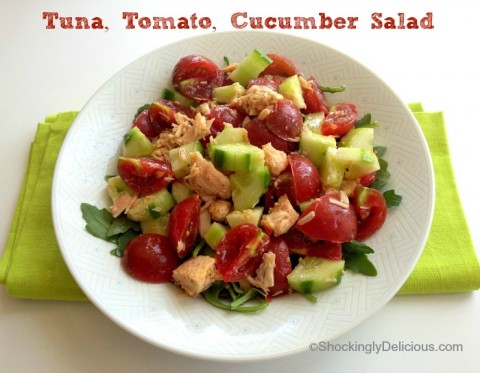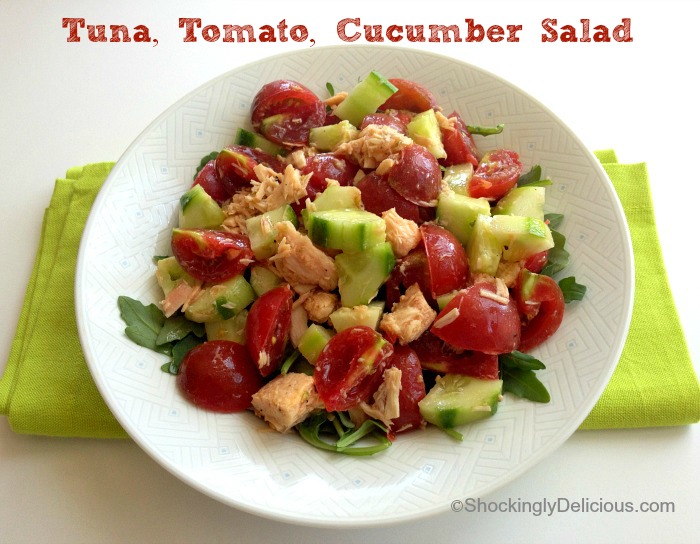 Tomorrow I tear out the now-leggy, spindly tomato plants to make way to plant some broccoli, rainbow chard, and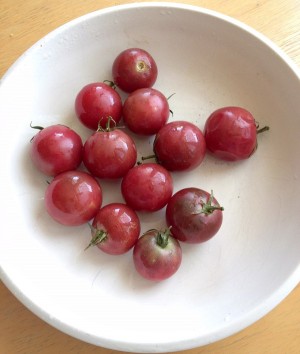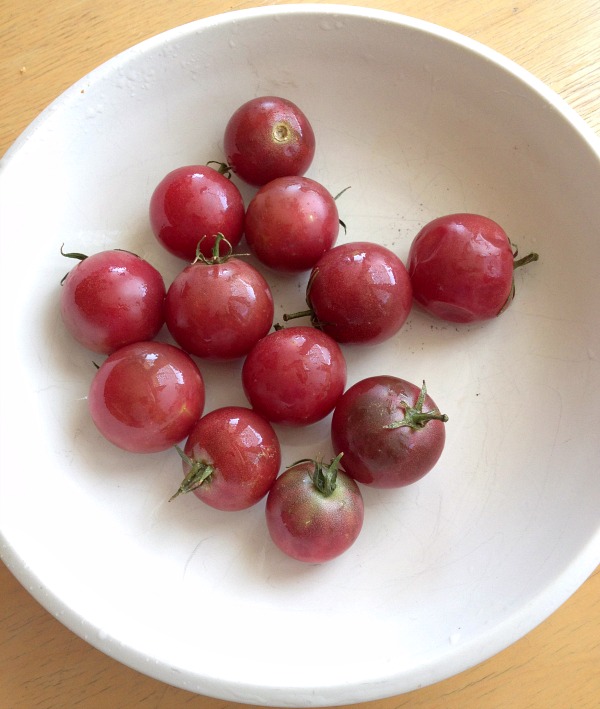 perhaps something fun like beets.
But tonight, it's all easy and delicious for dinner. Chop, chop, done.
Recipe: Tuna, Tomato, Cucumber Salad
Summary: Garden fresh tomatoes and cucumbers, along with canned tuna in olive oil, make this an easy late-summer supper salad.
Ingredients
Instructions
Wash, dry and remove stems from tomatoes. Cut in half and add tomatoes to a mixing bowl. Wash, dry, peel (if you like) and seed cucumbers. Chop and add to the tomatoes.
Add tuna and its oil to the mixing bowl, squeeze a bit of lemon juice over all, a grind or two of black pepper, and mix gently so the tuna remains in large-ish chunks. You don't want it mashed as it would be for a tuna salad sandwich. Taste for seasoning, add more lemon juice, even a splash more olive oil if you feel you need it, and a pinch of salt if the tuna isn't salty enough for you. Your choice, to your taste.
Place arugula or other salad greens in wide, flat bowls, top with tuna-tomato-cuke mixture and serve.
Serves 2. May easily be doubled.
The Bee Squad

I am a member of the Bee Squad for Bumble Bee tuna. Canned tuna makes an excellent protein for quick meals because it is already cooked and ready to deploy. Disclosure: Bumble Bee sent the tuna for recipe testing.
Source
Dorothy Reinhold/Shockingly Delicious
Preparation time: 10 minutes
Diet type: Pescatarian
Diet tags: Low calorie, Reduced carbohydrate
Number of servings (yield): 2
Culinary tradition: USA (General)
My rating 5 stars:  ★★★★★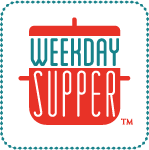 Throughout the week, you can find the #SundaySupper team sharing #WeekdaySupper meals as well. Getting families back to the dinner table is our mission, and I hope we inspire you to try some of our delicious recipes. You can find them on our Pinterest Boards as well. Please join us there and try something!
This week's easy Weekday Supper recipes are: