Print This Post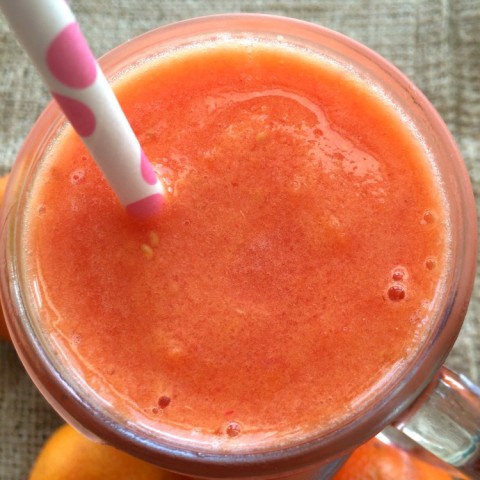 "Mom, can you make that orange frozen drink thing you made that one time? It was really good!"
Sure I can. It's a Strawberry-Citrus Frappe, made a couple of years ago for a sweltering afternoon.
But today in the fruit bowl I see tangerines, and a Meyer lemon from our tree out back, and half a container of fresh raspberries. Let's see what we can whip up with that.
A quick whirl in the blender, and yep, that'll do, quite nicely.
I give you Tangerine Raspberry Citrus Cooler, for the win!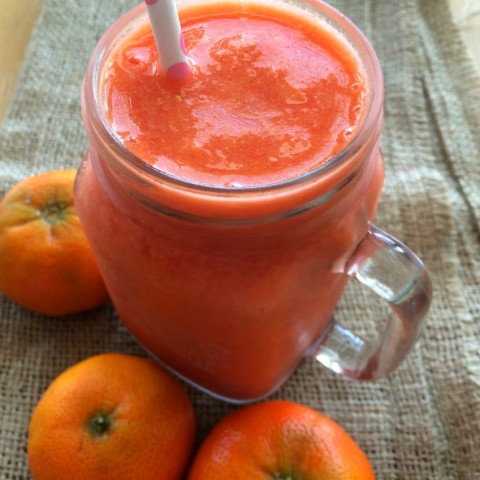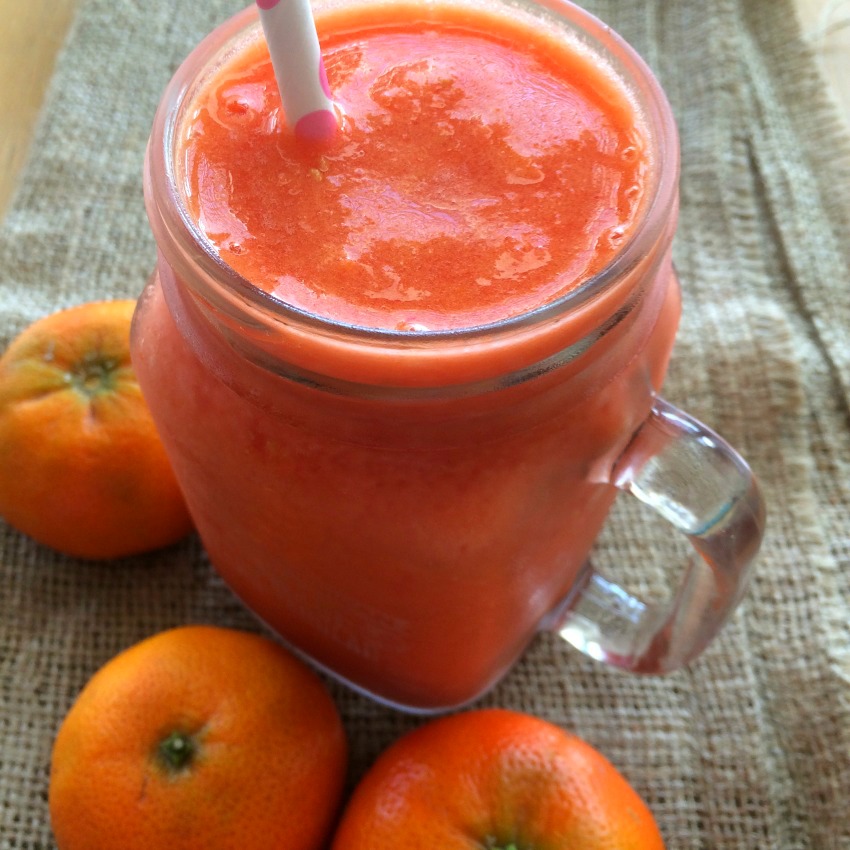 Tangerine Raspberry Citrus Cooler
Tangerines, Meyer lemon juice and fresh raspberries whirl together into a frozen fruit slushy for an after-school or afternoon Tangerine Raspberry Citrus Cooler. Summer's coming!
Ingredients
3 seedless tangerines, peeled and strings removed
1 Meyer lemon, juiced
1/2 (6-ounce) container fresh raspberries
1 cup ice cubes
1 tablespoon-ish agave sweetener
Directions
Place tangerine segments, lemon juice, raspberries, ice cubes and a squirt of agave into a blender container.
Whirl at high speed until well blended. Taste and adjust for sweetness, adding just a hint more agave if you need it. Don't oversweeten.
Serve in a glass with a pretty straw if you're a food blogger. If you're not a food blogger, serve with any straw you can find in the drawer! Don't stress.
Serves 1.
Notes
Recipe source: Dorothy Reinhold | Shockingly Delicious
https://www.shockinglydelicious.com/tangerine-raspberry-citrus-cooler/
Copyright Dorothy Reinhold | ShockinglyDelicious.com. All rights reserved.
Want to also try the Strawberry-Citrus Frappe (frappe is a fancy word for fruit juices blended with ice)? Here's a photo to entice you!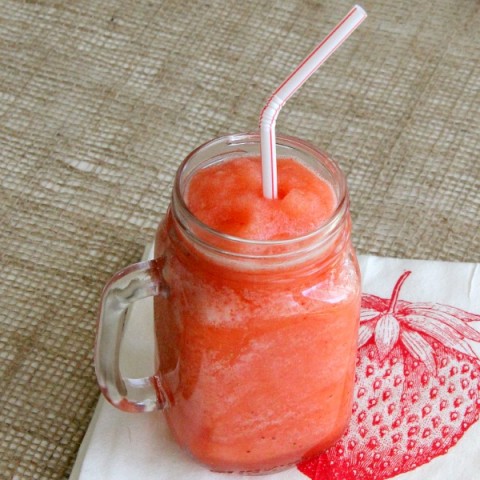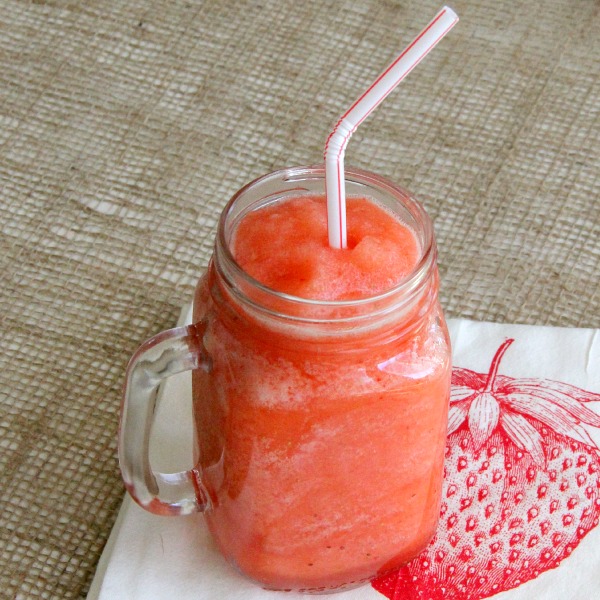 If you'd like to save today's recipe, pin the image below to one of your Pinterest boards!

And if you are not yet convinced of the deliciousness of the Tangerine Raspberry Citrus Cooler, my neighbors Leila and Judah Taub whipped it up today after they saw my blog post. The thermometer hit 99 degrees here by early afternoon, and you can see how happy they are to have it in hand!