Print This Post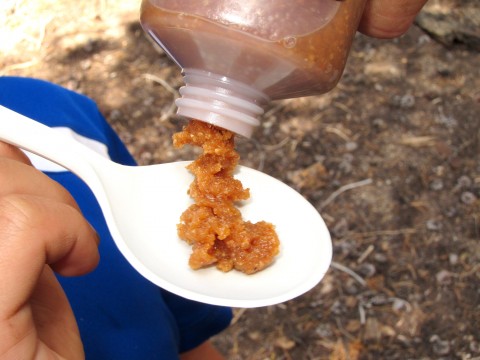 Most often these days, we all want a snack that tastes fabulous with as few calories as possible. It should be delicious and addictive, but not do too much caloric damage or require too many trips to boot camp to work off.
But one group of people – ultralight backpackers — wants the same delicious snack strategy, except with as many calories as possible.
Their goal is to pack as much nutrition and energy into the least amount of food, thus their need for calorie-dense meals and snacks.
Unless you have an obsessed family member, like I do, you might not understand exactly how driven an ultralight backpacker is. The term ultralight backpacking means this: The base weight of a fully loaded backpack must be less than 10 pounds. That means at the start of a trip, you subtract the weight of the consumable items inside the pack (food, water and fuel), and the remaining weight should be <10 pounds.
So in our house, we (and by this I mean my husband) have a scale to weigh gear, we have paid hundreds of dollars for an ultralight sleeping bag, a light pack and tent. We (and I am still talking about him!) have embraced our inner backpacking geek so fully that we shave the useless little plastic ring off cheap plastic soda bottles, we weigh the sunscreen and toothpaste, and we have a spreadsheet that lists the weight in ounces of every single item we need, from alcohol for the ultralight stove, to the map (trimmed of its useless edges) in a Ziplock bag.
We (him!) are now the butt of household jokes. When we come home with something new and exclaim about how neat it is, the children immediately sing a chorus of, "Yes, but how much does it WEIGH?"
So it was that we (and by this I mean my husband and me) found ourselves cozying up to the Kitchen-Aid mixer the other night, concocting something called Super Spackle.
To eat, not to use to patch the walls.
To fatty almond butter and cashew butter, we added some flavorings, a bit of sweetener, and then, what the heck, some more fat in the form of almond oil, because when you are ultralight backpacking, fat is good, fat is needed, fat is King.
Devised by the clever Mike Clelland, the author and illustrator of "Ultralight Backpackin' Tips: 153 amazing and inexpensive tips for extremely lightweight camping," this Super Spackle is surprisingly delicious. We (and by this I mean me) found ourselves sneaking to the container with a spoon, when we thought no one was looking.
Of course, we (not me) had weighed the Spackle, and eventually knew that some was missing. Drat…caught!
The author recommends putting it into a Platypus, which is a collapsible soft plastic vessel, so he can just squirt it into his mouth. He also says, "Anytime Super Spackle comes out of my backpack, I find myself surrounded by very friendly teammates with their spoons at the ready!"
Whether you squirt it straight or eat it with a spoon, try this.
Recipe: Super Spackle
Summary: The ultimate rich, calorie-dense, delicious treat for ultralight backpackers. Stir Super Spackle into your morning oatmeal or eat it from a spoon for an energy boost during the day.
Ingredients
Instructions
Add all ingredients to the bowl of an electric mixer. Mix on low for 30-60 seconds until well combined. It will be very thick.
Store in a lightweight plastic container with a tight lid.
Mike recommends packaging it in a Platypus container and employing it like a squeeze tube, so he can eat it without using a spoon (that spoon adds extra weight, doncha know!).
It doesn't need refrigeration. (Think of it like you would peanut butter.)
Quick notes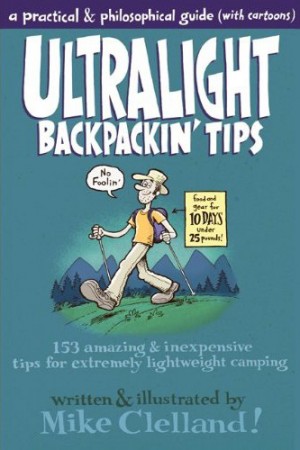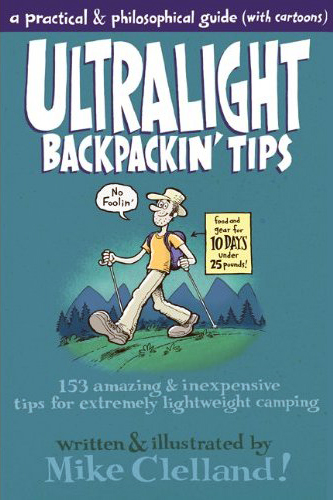 Adapted from "Ultralight Backpackin' Tips," written and illustrated by Mike Clelland. This is a very funny, practical, useful, necessary book for anyone interested in ultralight backpacking. In addition, Clelland is a top-notch illustrator and cartoonist, so you will be chuckling while you learn.
The book has a companion website with wonderful short video tutorials, and more of his brand of welcome humor.
Preparation time: 5 minute(s)
Number of servings (yield): 8-10