Print This Post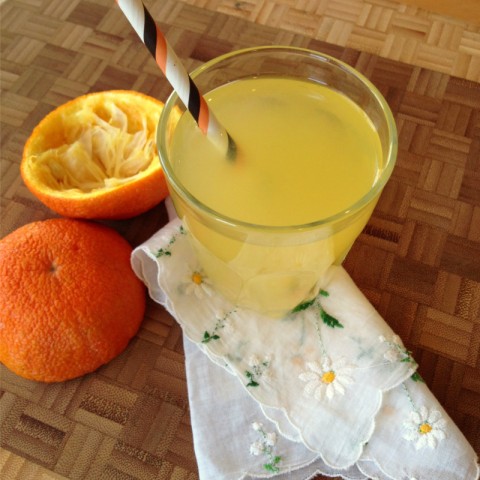 If the first person to taste an orange plucked a Seville, I doubt oranges would be the most popular citrus in the world, as they are today.
Seville oranges are sour, very much like lemon-sour, and they would have sent that courageous first person scampering away. But if you tame them with plenty of sugar and heat, they are ideal for making orange marmalade, where their strong orange taste shines through the sweetener, and makes a classic sweet-tart preserve.
What should I do with my Seville oranges?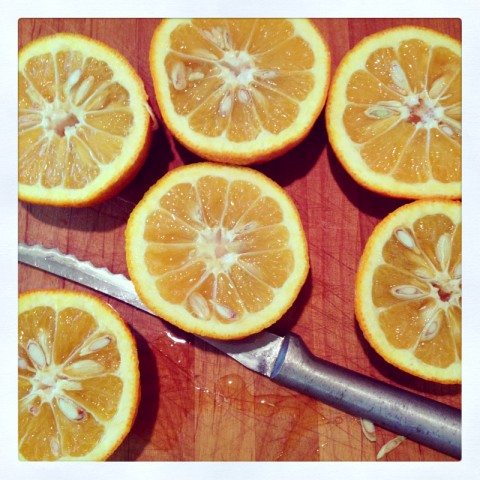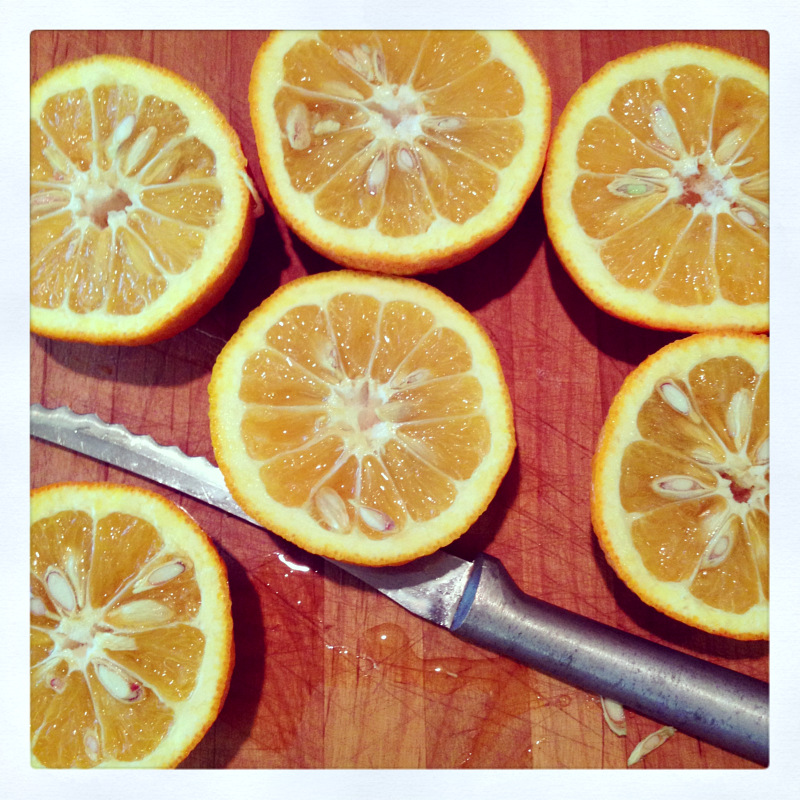 I wanted to put them to the test in another way. Could I make a beverage that wouldn't pucker us up?
Seville oranges are extremely juicy, and extremely seedy. How seedy? Take a look!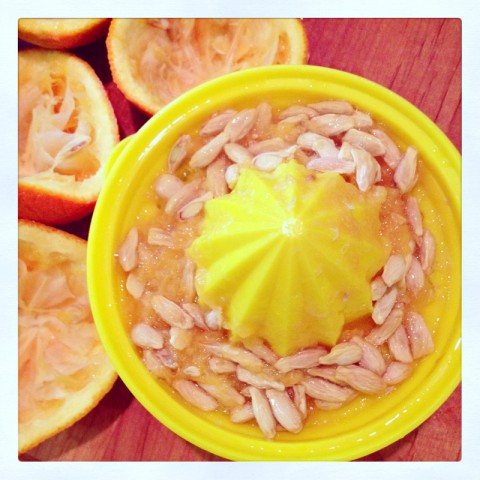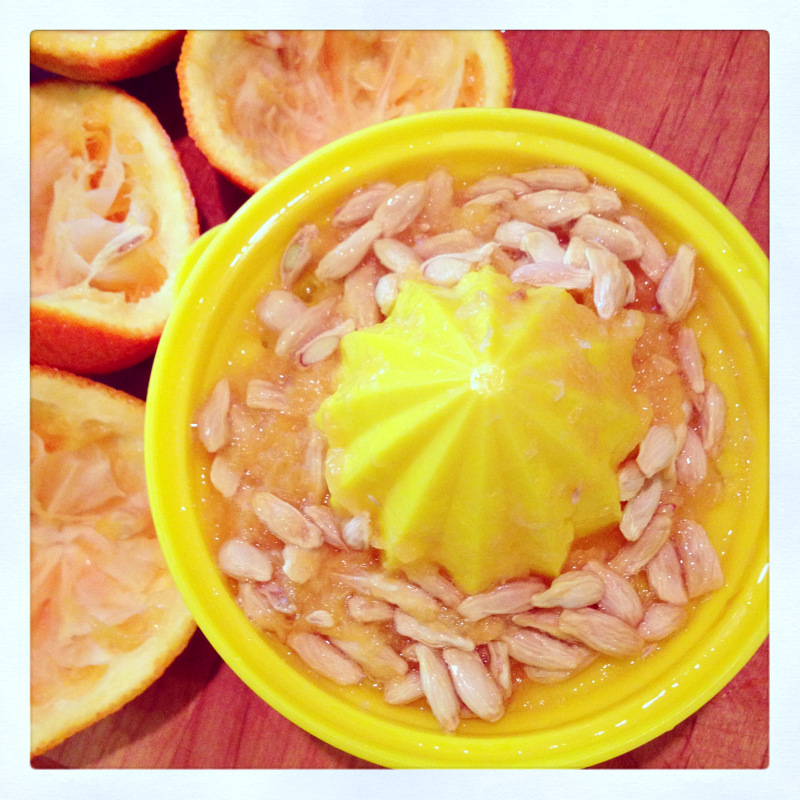 It turns out that Seville oranges make wonderfully refreshing, crisp Orangeade. The strategy behind fresh lemonade applies here. Sweeten to your taste with sugar or your other preferred sweetener, and enjoy a natural orange drink.
No fake orange soda needed.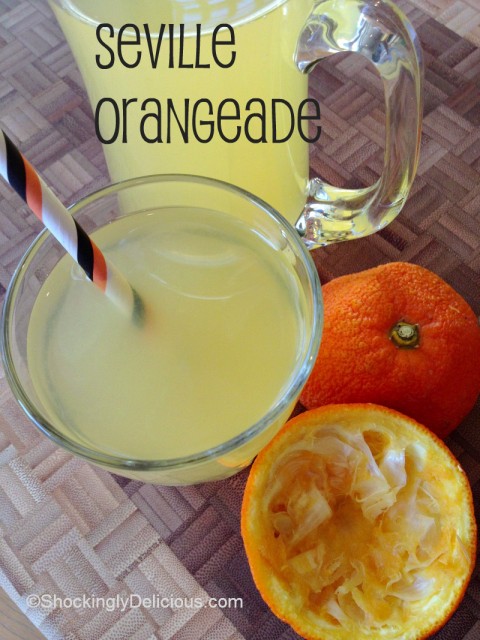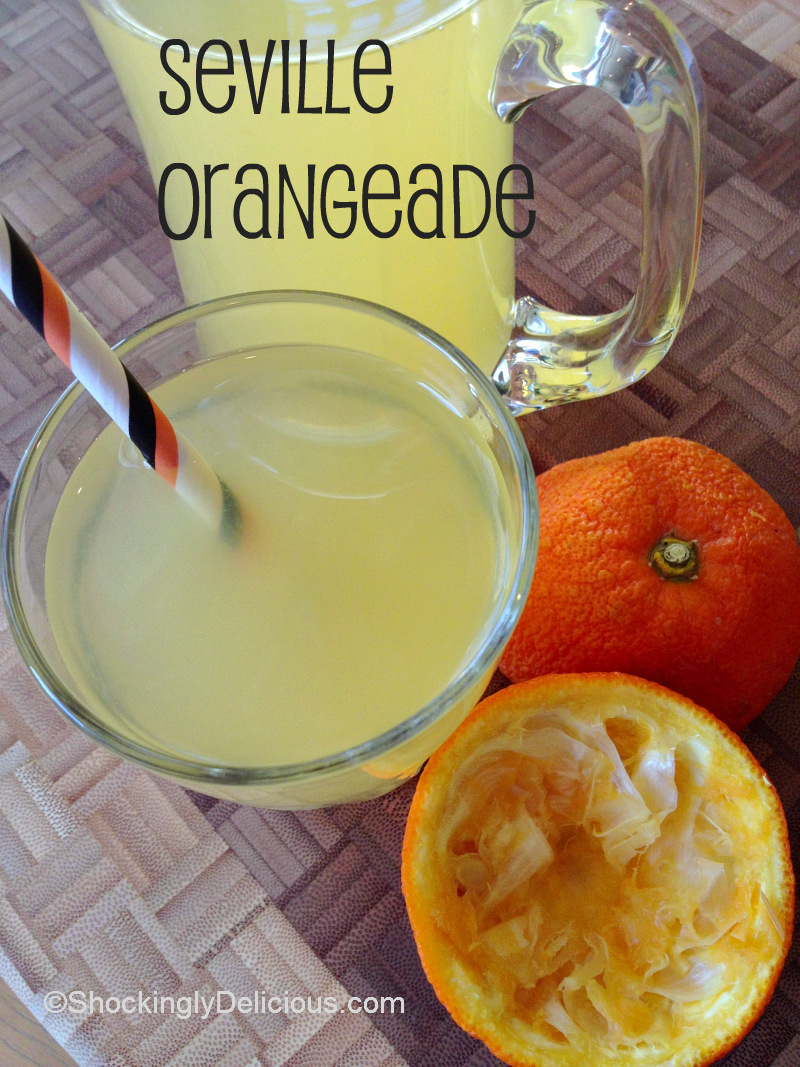 Recipe: Seville Orangeade
Summary: Tart Seville oranges make a wonderfully refreshing classic Orangeade. Don't over sweeten!
Ingredients
7 Seville oranges, juiced (about 1 1/3 cups juice)
4 cups water
1/2-3/4 cup vanilla sugar
Instructions
Start with the smaller amount of sugar and stir all ingredients together in a pitcher, until sugar dissolves. Taste and add extra sugar by the tablespoonful, to your taste. Don't over sweeten or you'll ruin the refreshing quality of this drink!
Makes about 5 1/2 cups.
Quick notes
Melissa's Produce sent a sample of the Valencia oranges for recipe testing.
Variation: Orange Soda
To make orange soda, stir together the juice and sugar until sugar is dissolved. Gently add the carbonated water and give it a quick stir to combine. Serve immediately.
Preparation time: 7 minutes
Diet type: Vegan
Diet tags: Reduced fat, Raw
Number of servings (yield): 4
Culinary tradition: USA (General)
My rating 5 stars:  ★★★★★