Print This Post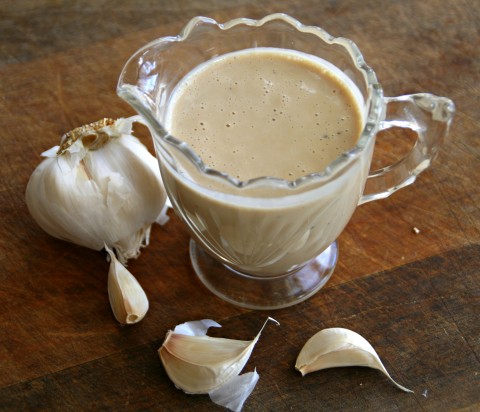 Everyone needs a good Asian sesame dressing for salad, and this is a verrry good version.
It was created by Chef Garrett Nishimori, who works for San Miguel Produce –Southern California farmers who grow the finest fresh, delicious, nutritious leafy green vegetables in the country! (I can say that because I work with them and know it first-hand.)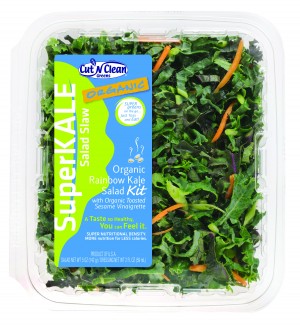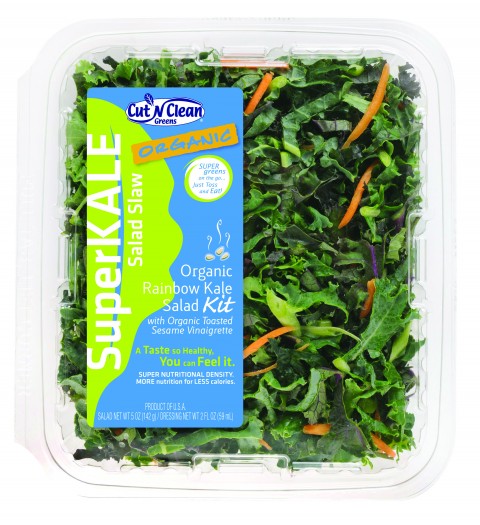 Their Cut `n Clean Greens brand of greens and salads are sold nationwide, and we are getting rave reviews on a new product – the Organic SuperKALE Rainbow Kale Salad Kit with Organic Toasted Sesame Vinaigrette Dressing. (It is called a "kit" because it has salad dressing in a container in the package.)
People just love that dressing, and are becoming addicted to kale salads because of it. Apparently that dressing is their gateway drug into the underworld of kale salads. 🙂  I can understand it because I just want to drink that dressing with a straw. No kidding!
Well, we don't sell the dressing in bottles, but Chef Nishimori has a suggestion, below, for those of you who need a sesame dressing fix, and need it now.
Even better, though, would be to ask your produce manager at the grocery store to stock the salad kit. Easy peasy.
Recipe: Cut 'n Clean Greens Kale Salad with Sesame Dressing
Summary: A flavorful Sesame Dressing with just the right touch of garlic, ginger and soy, for kale salad, a green salad or slaw.
Ingredients
1 (8-ounce) clamshell Cut 'n Clean Greens Rainbow Kale Salad (this product has no dressing with it)
1/8 cup (2 tablespoons) rice vinegar
1 tablespoon tahini or peanut butter
1 teaspoon minced garlic
1 teaspoon minced ginger
1 ½ teaspoons soy sauce
1 ½ teaspoons honey

(I used a touch more honey; sweeten to your taste)

¼ cup canola oil
1 tablespoon sesame oil

(I used toasted sesame oil)

Salt, to taste
Instructions
Whisk together rice vinegar, tahini or peanut butter, garlic, ginger, soy sauce, honey, canola oil, sesame oil and salt.

(I used an immersion blender.)

Dress the kale salad, allow to sit for 5 minutes, and serve.
Preparation time: 10 minutes
Diet type: Vegetarian
Number of servings (yield): 3-4