Print This Post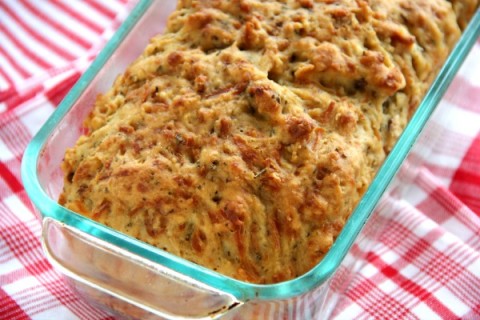 It's bread-baking time, friends, and our Twelve Loaves bakers have a dozen Italian breads for you to choose from today.
I haven't baked with these ladies for nearly a year due to a busy period, but this month's theme was a siren song for me. You see, I am half Italian! Don't let my German last name fool you; my mother is Italian.
While you'll see some recipe titles in Italian on today's list below my recipe, I'm veering from strictly authentic just a tad. I'm going to give you an Italianate bread, one that hints of Italy but which has American roots. We're going to Italy by way of my backyard rosemary plant, some good Parmesan cheese, and a bottle of beer.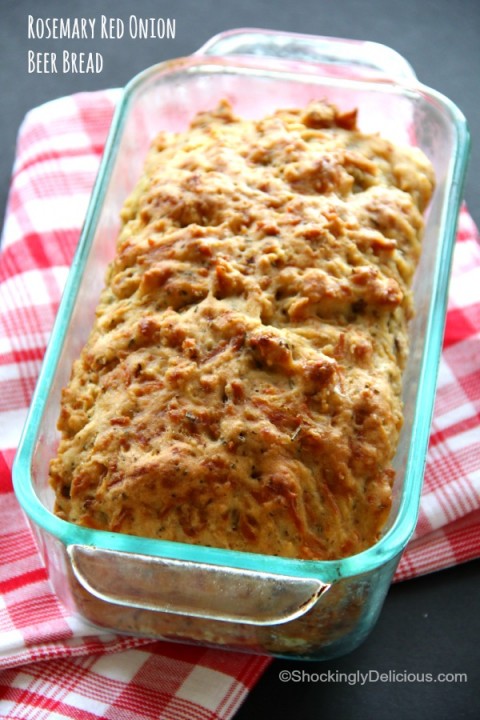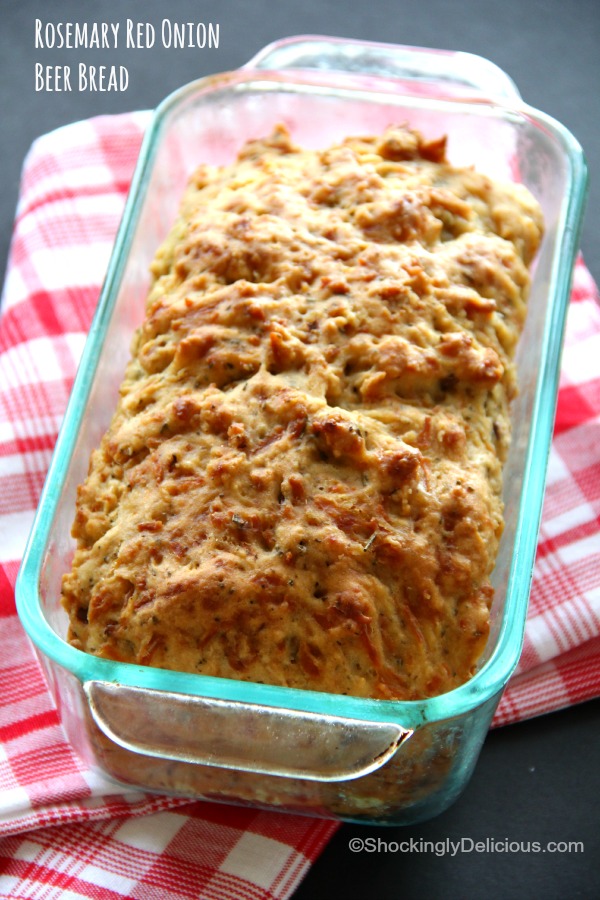 Mangia!
Rosemary Red Onion Beer Bread
Beer bread gets the Italian treatment with fresh rosemary, good Parmesan and some red onion to give it more punch.
Ingredients
3 cups self-rising flour (+see note below)
2 tablespoons sugar
3/4 cup freshly grated Parmesan cheese
1/4 cup finely minced red onion
1 1/2 tablespoons finely minced fresh rosemary
1 (12-ounce) can or bottle beer

Garnish:

1 tablespoon melted butter
Directions
Turn oven on to 350F degrees. Mist a 9- by 5-inch loaf pan with nonstick spray and set aside.
In a large bowl, add flour, sugar, cheese, onion and rosemary; stir well to combine. Stir in beer until flour is just moistened. Turn batter into prepared pan and set aside 30 minutes.
Bake for 1 hour. Remove from oven and brush top with melted butter. Allow to sit 5-10 minutes before removing from pan; cool loaf on wire rack.
Serves 6. Makes 12 slices.
Notes
+Note on flour: If you don't have self-rising flour, substitute 1 cup all purpose flour, 1 1/4 teaspoons baking powder and a pinch of salt for EACH cup of self-rising flour called for in a recipe. So, for this recipe, it would be 3 3/4 teaspoons baking powder and 3 pinches salt, along with 3 cups all purpose flour.
Source: Dorothy Reinhold | Shockingly Delicious
https://www.shockinglydelicious.com/rosemary-red-onion-beer-bread/
Copyright Dorothy Reinhold | ShockinglyDelicious.com. All rights reserved.
Our Twelve Loaves bakers and their recipes this month are:
Would you like to join us in baking your favorite Italian bread recipe for #TwelveLoaves this month?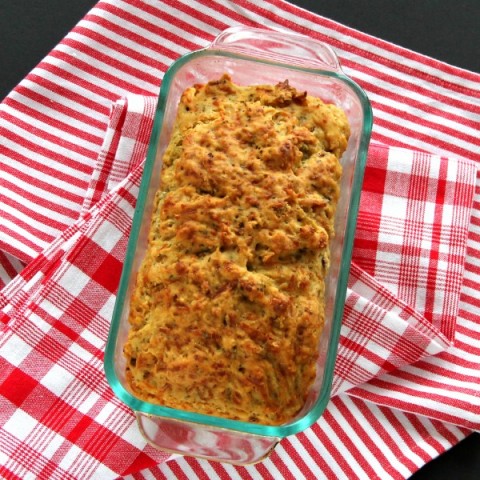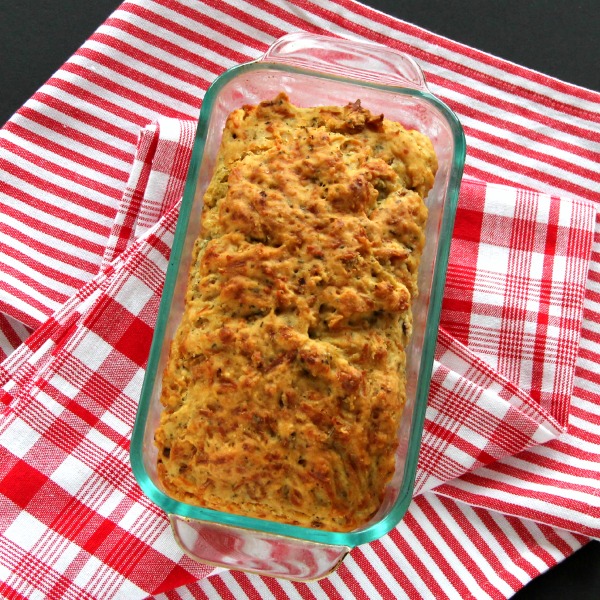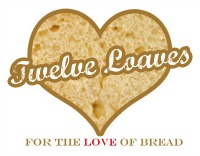 Twelves Loaves is a monthly bread baking party created by Lora from Cake Duchess. It runs smoothly thanks to the help of Heather from girlichef and the rest of our fabulous bakers. Our host for this month is Rossella from Ma che ti sei mangiato, and our theme is Italian Breads! 
For more bread recipes, follow our Pinterest board. If you'd like to bake along with us this month, share your Italian bread using hashtag #TwelveLoaves.
Happy baking!