Print This Post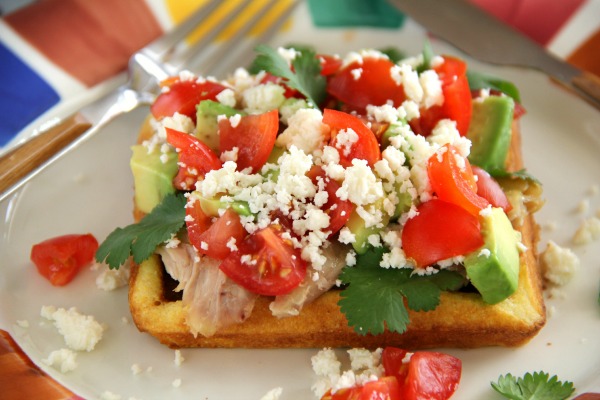 When I get the waffle iron out of the cabinet and plug it in, eyes light up at my house. And if I do it in preparation for dinner, my family knows "brinner" is in the works!
Brinner — breakfast for dinner — can take many forms, from simple scrambled eggs, bacon and toast, to something a bit more complicated. I like brinner, but I don't want dinner to be overly sweet, so if I'm making waffles, I'll skew them to the savory side.
And so it was that these cornbread waffles emerged. Crispy cornbread, topped with roast chicken (yes, we bought a rotisserie chicken to make it weeknight-easy!), some ripe avocado, chopped fresh tomatoes and cilantro were married with a couple of types of Mexican-style cheeses and a slightly-sweet, spicy finishing drizzle to put a ring on it!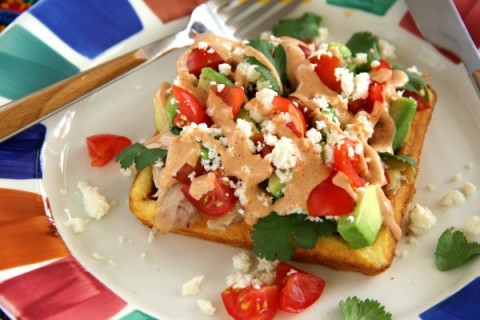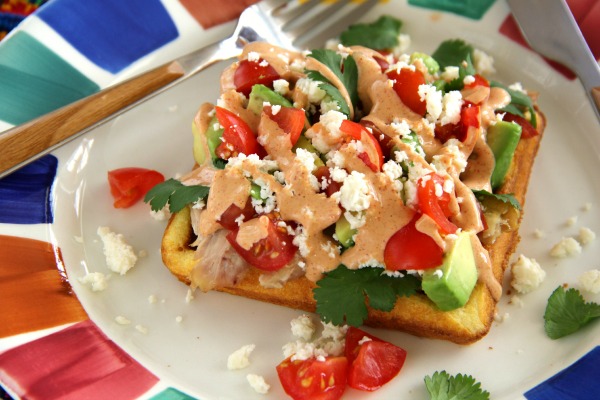 Cacique, a Los Angeles-based producer of Mexican cheeses, asked me to incorporate some of their tasty products. Eager to explore a type of cheese that is new to me, I accepted. So we're using a bit of Queso Fresco — a mild, fresh cheese that has a buttery flavor and softens when heated. We're also using a few pinches of Cotija, a stronger, artisan cheese that is a bit like Parmesan, for a salty robust spark to the dish. Both of these cheeses crumble quickly with your fingers, so are super easy to use.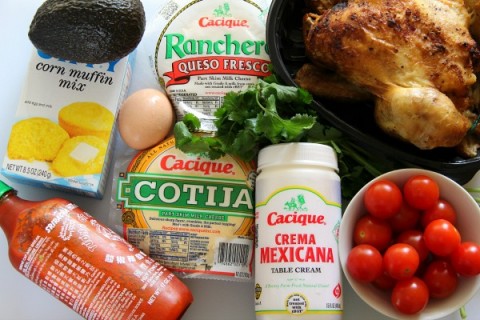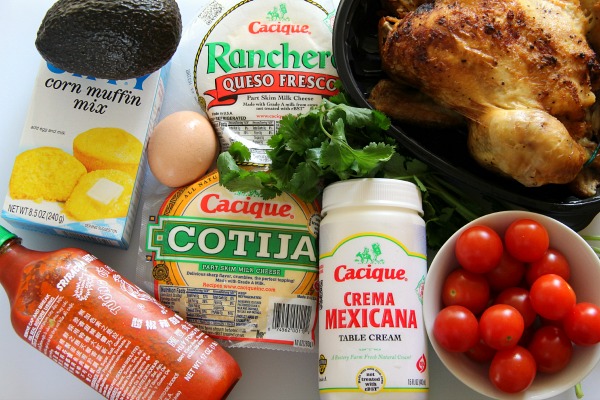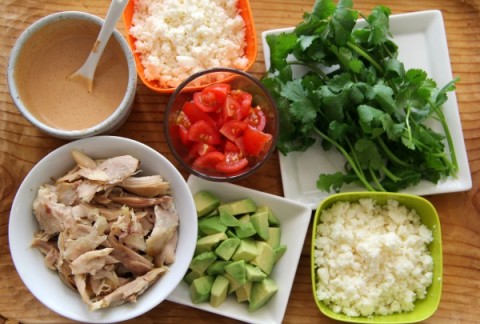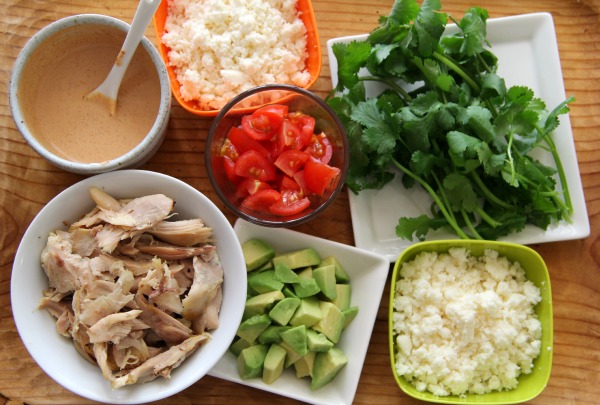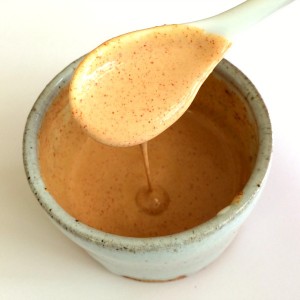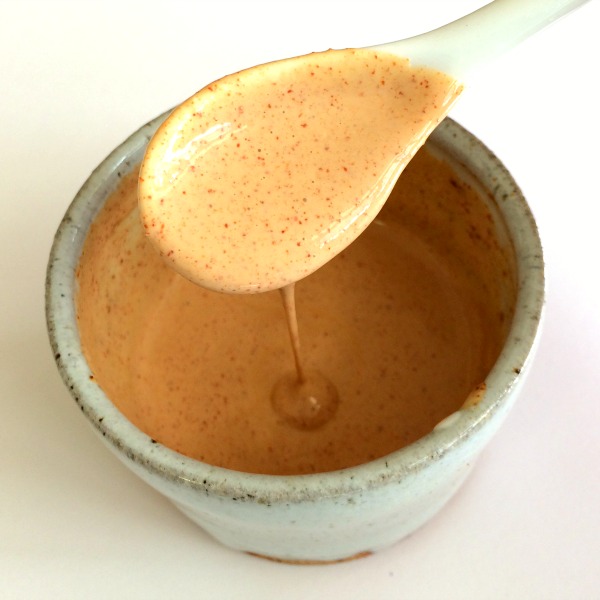 The finishing drizzle starts with Mexican Crema, a delicate table cream that might remind you of the consistency of whipping cream. In fact, it has cream and milk in it. I'm amping it up with a few spices and a touch of honey, for a sweet-spicy kick. You can serve it at the table so people can drizzle their own, but I dare you to avoid it. You won't be able to.
Head over to the Cacique website for my recipe. And please let me know if you try it, how you like it! I'd love to see a photo of your dish, too. Simply tag me on Twitter or Instagram @Shockinglydlish, and be sure to tag Cacique, too, @Caciqueinc.
What are you waiting for? This dinner is so easy to make!
Disclosure: This post is sponsored by Cacique Inc. and Society Culinaria. All opinions are my own, and the photography and recipe are Shockingly Delicious originals. Thank you for supporting the brands I work with and love, which keeps the lights on here at Shockingly Delicious.