Print This Post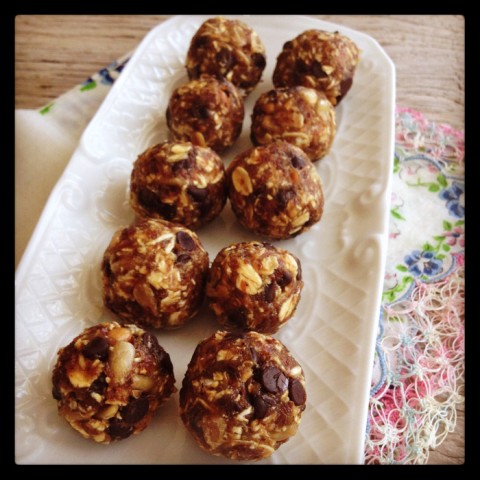 With two moondoogie surfers at my house, we seem to whip through the granola bars, energy bars and other fast, calorie-dense eats.
Pre surfing, they cut a big swath through the kitchen, vacuuming up anything that will give them energy to fight the cold water and waves for a couple of hours.
So I was delighted to find Peanut Butter and Oatmeal Energy Bites on the food blog Cooking Whims.
They looked like a perfect solution for surfing snacks, and indeed, they passed the two-thumbs-up test at our house, from both kids. My teenager said, "They're fun to eat because they're cute and little, you feel healthy eating them because they are home made, and they're delicious!"  That pretty much sums it up.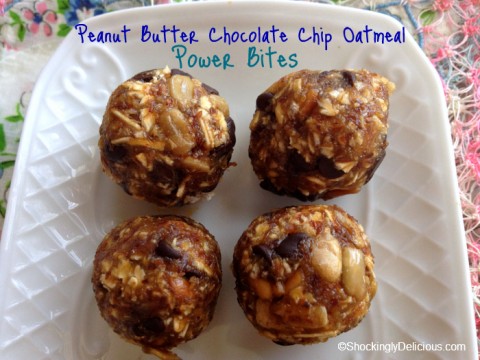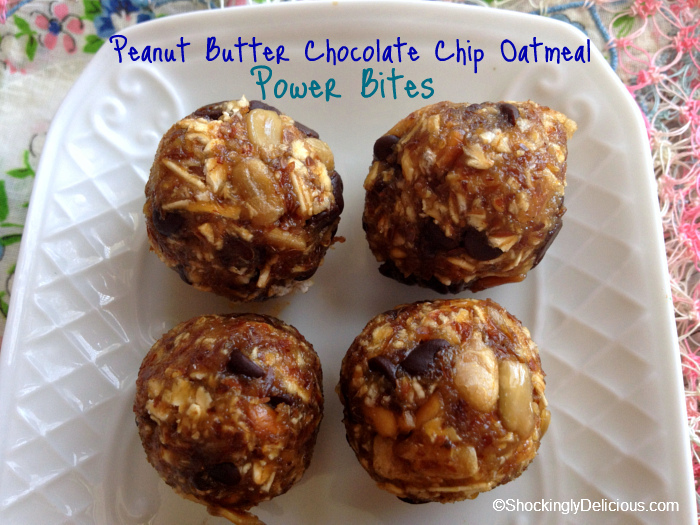 My 11-year-old said, "mfffrth," with a full mouth.
Next up, I might try her Three-Ingredient Banana Chocolate Chip Cookies. Although not as caloric, that seems like it also might fit the pre-surf bill.
Recipe: Peanut Butter Chocolate Chip Oatmeal Power Bites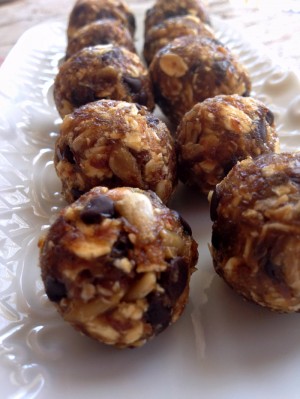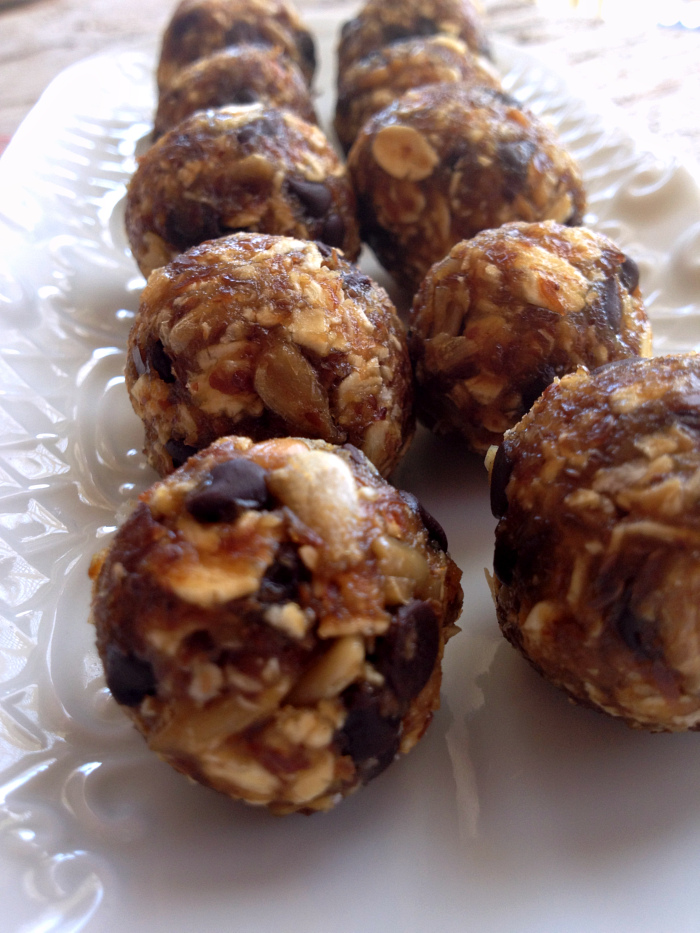 Summary: A little bite of tasty, peanut buttery goodness makes a satisfying surfing snack. Great for pre-surfing, soccer, baseball or any time you need a power snack to keep you going.
Ingredients
1/2 cup old fashioned oats
1/4 cup ground flax seed
1/4 cup peanut butter (I used crunchy natural)
2 tablespoons maple syrup
2 tablespoons milk
½ teaspoon vanilla extract
1/4 cup mini chocolate chips
3 tablespoons roasted sunflower seeds
Optional: shredded coconut
Instructions
Combine all ingredients in a large bowl until well combined. (I used my KitchenAid mixer, but you could do it by hand if you wish). Refrigerate dough for at least 1 hour, or overnight if it is more convenient for you.
When ready to make bites, pinch off small pieces of dough and roll into balls with your hands. Wrap individually or store in an air-tight container in the fridge for up to one week. These also freeze very well.
Makes 20 tiny one-bite balls.
Variations
Roll some in shredded coconut if you like, or halve the dough and stir coconut into half and leave the other half without.
My Secret Recipe Club creations
Here is a list of what else I have made for the Secret Recipe Club since I joined the group. Check it out!
Preparation time: 5 minutes
Diet type: Vegetarian
Number of servings (yield): 20 tiny balls
Culinary tradition: USA (General)
Cooking Whims is the creation of Boston-based Megan, 25. In addition to easy recipes, she  offers "My Two Cents" after every recipe, a charming passage in which she reveals any glitches, her true feelings about it, or maybe a long-ago memory.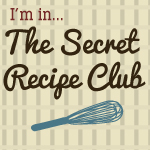 I was poking around there as my assignment for Secret Recipe Club this month. My job was to explore her blog, cook something wonderful from it, and reveal it today, along with the other members in the group.
I was tempted by her Spiked Strawberry Smoothie, a boozy concoction she said was elsewhere called "Redhead in a Bed,"  and the Broccoli Cheese Bites, a perfect snack or appetizer that is "stupidly simple" to make. And get a load of her Ridiculously Easy Pea Soup. Springtime in a bowl!
When you have a minute, go explore her blog, and choose something to cook!
And then you can see what other cooks in the Secret Recipe Club made this month, right below here in the array of photos. Click any of them to be transported to that particular recipe!