Print This Post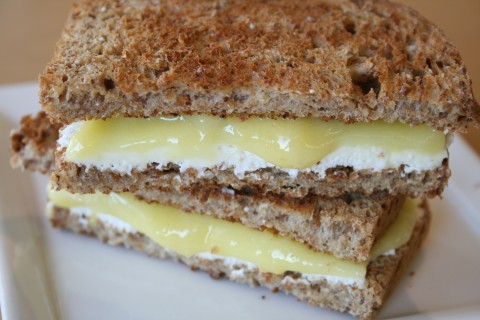 A breakfast sandwich is just the thing.
A sweet, lemony, tangy breakfast sandwich is an even more perfect thing.
The photo tells it all today. But for those of you who need a little bit more of a hint…
Recipe: Lemon Cheesecake Breakfast Sandwich
2 slices bread, toasted (yeah, use a healthy, grainy version as long as you are going to eat bread )
Cream cheese or whipped cream cheese on one slice
Ample lemon curd on the other slice (use jarred, or make your own easy lemon curd!)
Slap it together, cut in half and enjoy, with a cup of tea or coffee!