Print This Post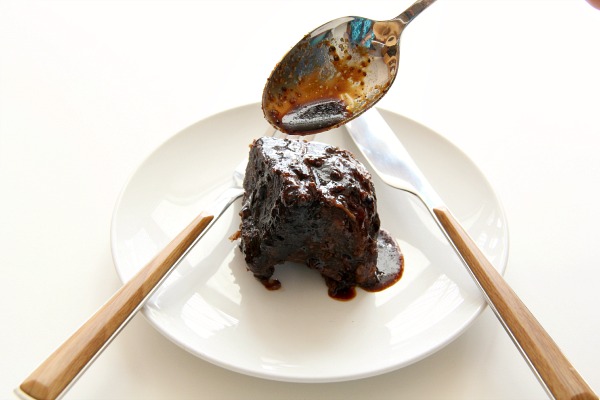 Beef…it's what's for dinner when men get to choose.
Am I right? Can we just say I'm right without getting all gender-hinky about it?
OK, let's settle down and acknowledge that women like manly food, too, and men like salads and quiche. All good?
Then Happy Father's Day!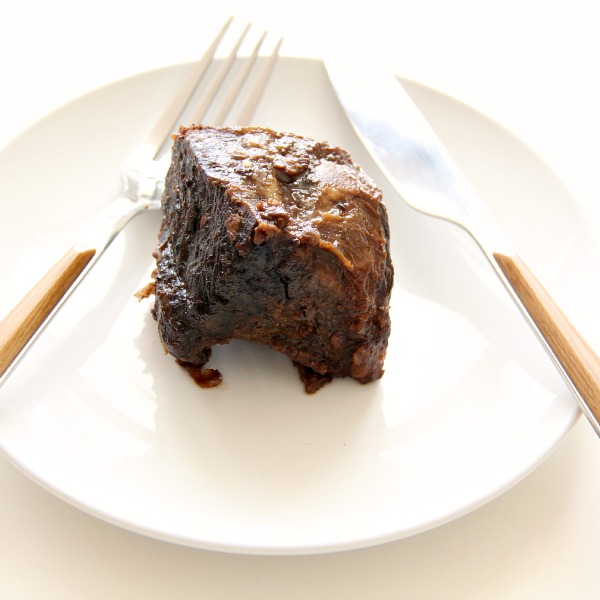 Recipe: Lacquered Short Ribs in the Slow Cooker
Summary: Short ribs cook low and slow with a fragrant Asian sauce, which is then amped up further and lacquered on for final presentation.
Ingredients
8 beef short ribs (about 3 pounds)
2 tablespoons brown sugar
1 tablespoon dark soy sauce
1 tablespoon black bean garlic paste
1 tablespoon Hoisin sauce
1 teaspoon crushed ginger
Sauce Add-Ins
1 teaspoon brown sugar
2 teaspoons molasses
¼ teaspoon crushed garlic
¼ teaspoon crushed ginger
Instructions
Mist the inside of a slow cooker crock with nonstick spray and add meat to the crock.
In a small bowl, stir together brown sugar, dark soy sauce, black bean garlic paste, Hoisin sauce and crushed ginger. Spoon this over the ribs, put the lid on and cook for 4 hours on high or 8 hours on low.
Remove ribs from pot and chill ribs and sauce separately. When ready to serve, remove sauce from refrigerator, remove fat from top (if any has collected and solidified), and scrape sauce into a small pot. Add the Sauce Add-Ins – brown sugar, molasses, garlic and ginger. Bring to a boil and simmer until sauce is a little thicker and measures about ½ cup.
Heat the ribs (I used the microwave oven to simply reheat them).
Serve 2 ribs per person, with some sauce spooned over top. Accompany with mashed potatoes and salad if you like, for the best kind of manly dinner.
Serves 4.
Sunday Supper
See this page for all the wonderful #SundaySupper dishes I have made since I joined this group, and links to all the other delicious dishes made by my fellow cooks.
Preparation time: 10 minutes
Cooking time: 4 hours
Diet tags: High protein
Number of servings (yield): 4
Culinary tradition: Chinese
Today's Sunday Supper recipes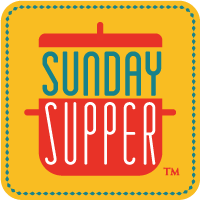 This week our #SundaySupper blogger crew is celebrating Man Food for Father's Day, hosted by Susan of The Girl in the Little Red Kitchen. Celebrate the fathers in your life today with our 60 tempting recipes!
Manly Starters:
Manly Mains:
Manly Desserts:
Wine Pairings for Man Food #SundaySupper byENOFYLZ Wine Blog
Join us around the family table for #SundaySupper