Print This Post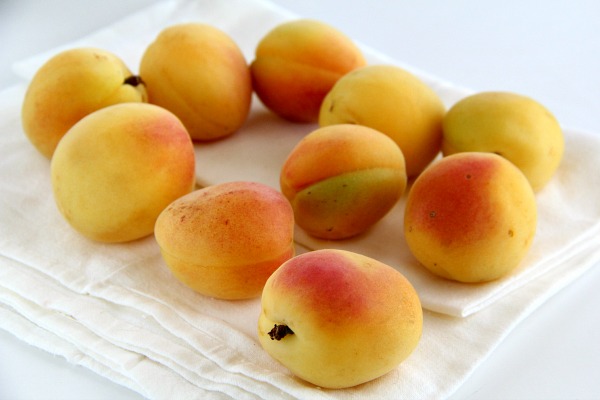 Barely blushing Angelcots are a perfumed, juicy, sweet delight in the produce department right now.
White-fleshed, with a delicate texture and aroma, these are a limited-edition, short-season treat. Bite into one and the juice might just run down your wrist like a nectarine, but the flavor is definitely apricot. Theyr're rich in Vitamin C and a source of fiber, if you really need a nutritional excuse to eat them. But you will find many reasons to grab and go with these beauties. Breakfast, snack, lunch, snack, dinner, snack…they find a place at every meal.
And then they'll be gone for another year, so strike now.
Aptly named, these are heavenly, indeed.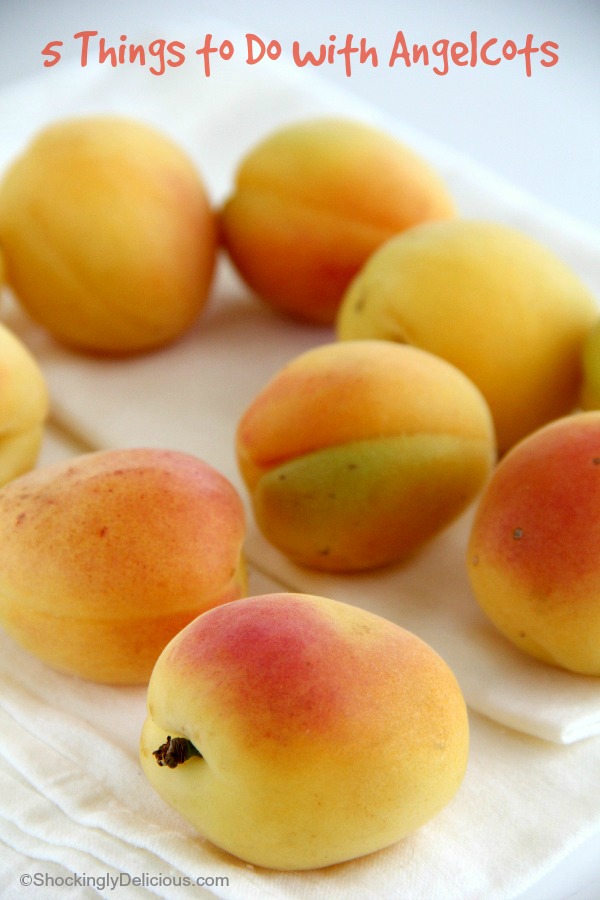 Grown: California
Season: Rightthisminute (mid-June through beginning of July, 3-5 weeks only)
Where: At Trader Joe's nationwide. You can also find them in Northern California at Whole Foods and Safeway. In the rest of the country, Kroger stores around Cincinnati, OH; Indianapolis, Fort Wayne, and South Bend, IN; Peoria, IL; Dallas and Houston, TX; and Shelbyville KY. Here's a store locator or if you can't find them, ask your produce manager to get them in if he can.
Storage: If they are slightly green when you buy them, allow to ripen at room temperature until they achieve a soft orange color. Ripe fruit will give slightly to the touch. In general, eat within 1-3 days of purchase. Only refrigerate after ripening.
Distributed by: Exclusively distributed by Frieda's Produce.
Delicious ways to use Angelcots
Best way: Eat out of hand!
Slice and toss in a salad.
Drizzle with truffle honey for a ridiculously good dessert. (I'll wait while you go and try that right now. Come back and tell me you died and went to heaven.) 
Serve with sliced brie cheese or fresh ricotta cheese for breakfast, lunch or an appetizer.
Slice or chop and stir into your yogurt or oatmeal for breakfast.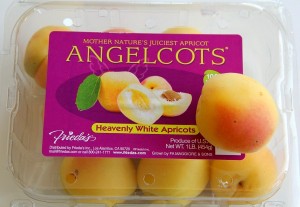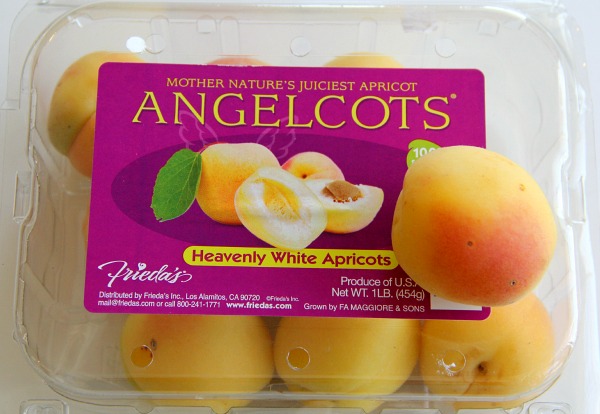 Disclosure: Frieda's Produce sent the Angelcots for review. As always, all opinions are my own.