Print This Post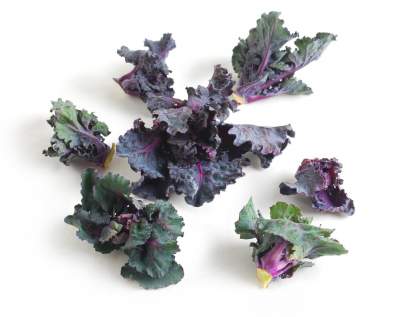 What would you get if you played mad scientist and crossed Russian Red Kale with Brussels sprouts?
The answer is Kale Sprouts, the newest, coolest green veggie to hit the produce section since that kooky looking Romanesco showed up and made us all wish we spent more time studying fractals.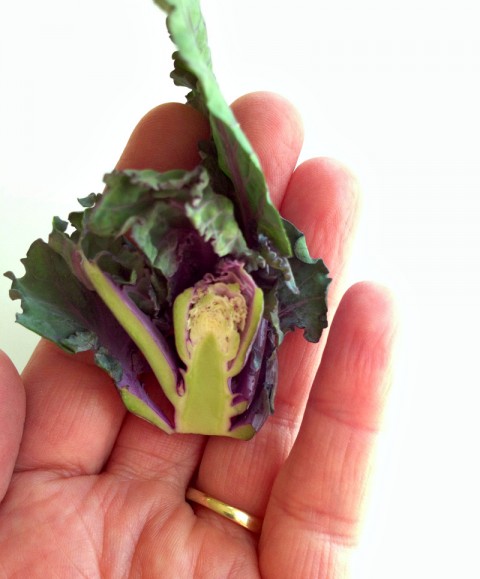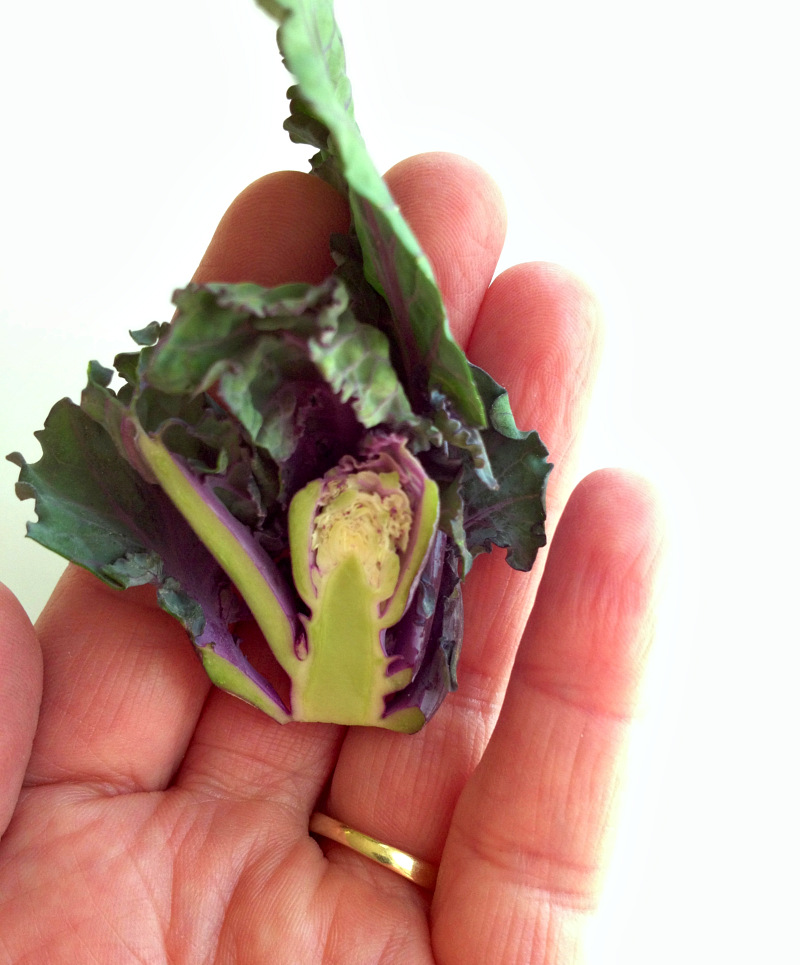 Imagine, if you will, a long Brussels sprout stalk growing tall, with little florets of dark green-purple kale sprouting all over it. Russian Red Kale is a beautiful purple, so the color of these sprouts is stunning! They look like a tiny head of kale. They're harvested when the first leaves of the plant have developed around a tiny, compact central head.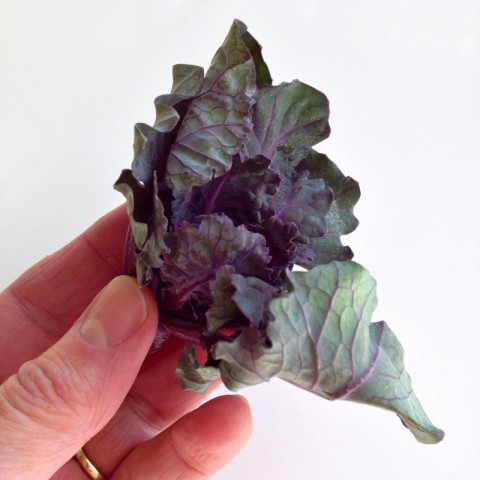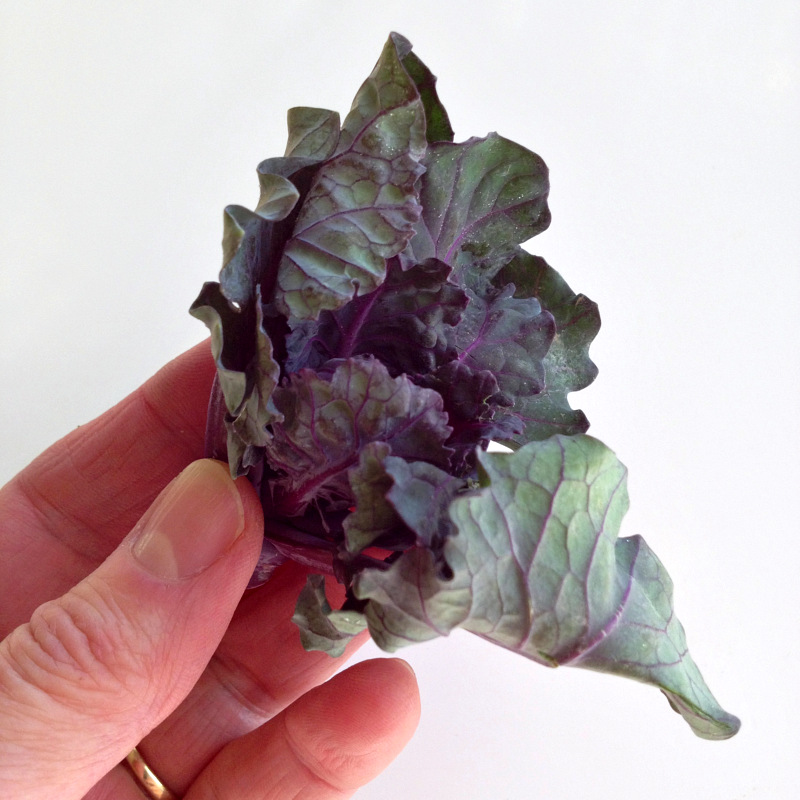 How to use:
Saute them with a hint of olive oil and a finishing pinch of sea salt (they don't shrink down like typical greens do)
Roast them quickly in the oven. Chef Tom Fraker of Melissa's Produce advises cutting them in half lengthwise and roasting them for about 5 minutes at 425ºF. "They come out a little crisp with roasted flavor. Awesome snack!" he reports.
Chop and mix with greens in a salad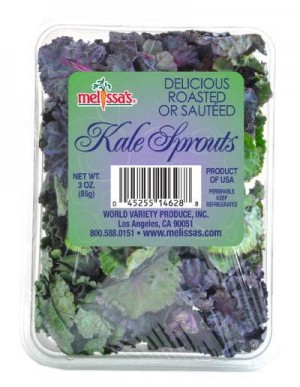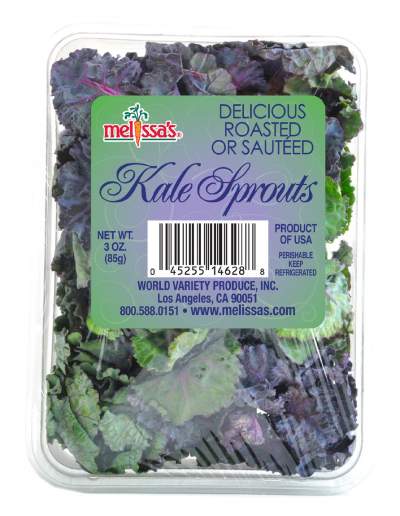 Flavor: Sweet peppery flavor and crispy fresh texture
Price: About $2.99 per 3-ounce package. (If you happen to find them in bulk, they might be around $3.99 per pound, but because they are so new you'll most likely find them in the package.)
Season: Peak season is spring (March through June), as it is for many greens from California, but stay tuned, because this crop may end up having year-'round availability.
Grown: In Central California
Branch out (ha ha, get it?) and try something new!
Melissa's Produce sent a sample of the Kale Sprouts for testing.