Print This Post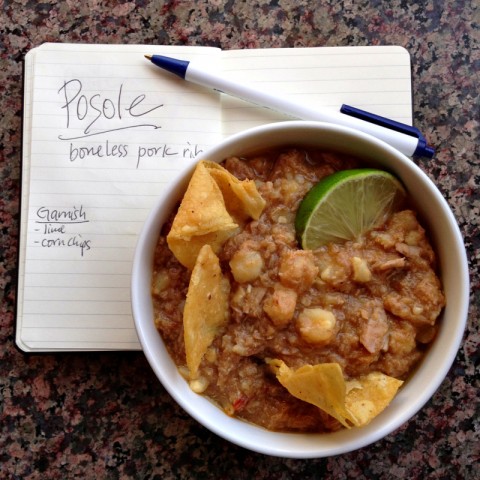 I had a wonderful bowl of posole the other day, and I must share it with you! This was hearty but not heavy, spicy but not blow-your-head-off-hot, and really just hit the spot.
It was made by Chef Johnny Prep, visiting from Detroit to speak about soups to Los Angeles food bloggers, and to teach healthy eating in local schools here.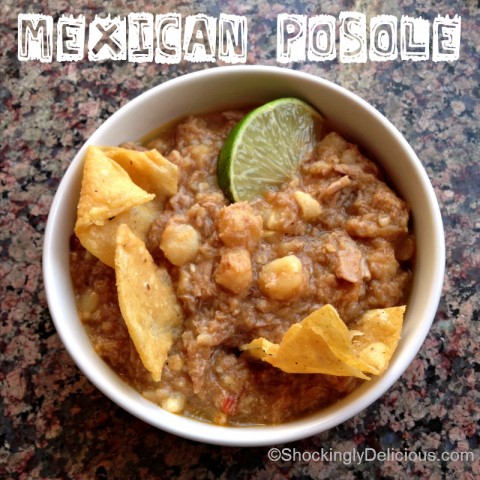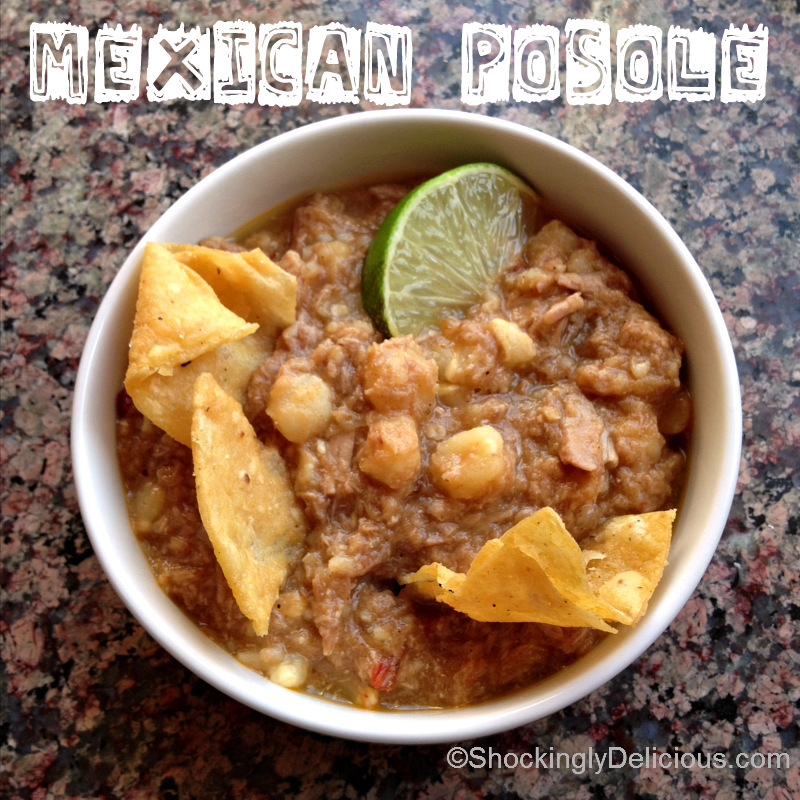 What is posole (aka pozole)? It is a traditional soup or stew from Mexico, made with hominy, chili peppers, and other aromatics, and served at celebrations or major events. Historically, it was a ritual meal that celebrated the creation of mankind from corn. At a later point, the Aztec recipe called for hominy and (take a big breath…are you ready for this?) the chopped up bodies of prisoners who had their hearts torn out in ritual sacrifice. Thankfully, cannibalism was eventually banned and pork was substituted. (Insert "the other white meat" joke here.)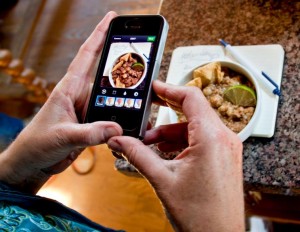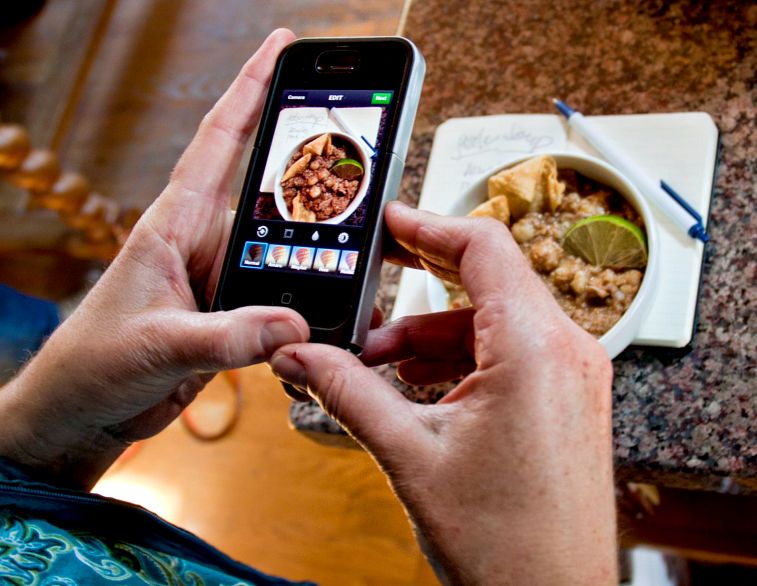 Nowadays, you'll find posole widely served in the American Southwest, and like many traditional dishes, each home cook has his or her own version. Hopefully with pork and not some other white meat, unless we are talking about chicken.  
But back to the bowl of posole in front of us. You know when a bowl of soup just makes you happy to eat it?
That's this one!
Recipe: Chef Johhny Prep's Mexican Posole
Summary: Hearty, tasty, traditional Mexican hominy and pork soup (or stew), spiced with chili, cumin, garlic and onion.
Ingredients
2 tablespoons vegetable oil
4 pounds country style pork spare ribs, bones removed and trimmed of excess fat
1 large Spanish onion, finely chopped
3 cloves garlic, chopped
1/4 cup tomato paste
2 teaspooons oregano
1 tablespoon ground cumin
1 tablespoon ground coriander
2 whole chipotle peppers, in adobe sauce, chopped
1 medium Guajillo chili, seeded and finely chopped
1 medium Ancho chili, seeded and finely chopped
3 (15-ounce) cans white hominy
1 bay leaf
6 cups chicken broth or stock, at least enough to cover meat by 1 inch
Salt and pepper to taste
Garnish: Lime wedges, tortilla chips
Instructions
Preheat Dutch oven or large pot to high heat. Place oil in pan and brown batches of pork until thoroughly browned. Do not crowd pan with meat or it won't brown. Do in batches if necessary. Remove meat from pan and set aside.
Turn heat on pan down to medium and add onions. Sauté for 2 minutes. Add garlic and sauté for additional minute. Turn heat back to medium high.
Clear an area in the middle of the pan with a wooden spoon and add tomato paste. Let paste cook for 2 minutes before stirring, so that it caramelizes in bottom of pan. Stir all ingredients in pan together and let cook for another 2 minutes.
Add oregano, cumin, coriander, chipotles, Guajillo and Ancho chiles to pan and sauté for 2 minutes. Add hominy and bay leaf and stir. Add chicken broth to cover all ingredients.
Reduce pot to a simmer for 2 hours, covered. If liquid dries up too much add an additional cup of water during the cooking time.
Turn off heat and break up meat chunks with potato masher or try a few pulses of a stick blender. Add water if necessary to achieve chile-type thickness. Season to taste with salt and pepper. (If you like a more soupy version, add additional water or broth until you get your desired consistency.)
Garnish with fresh tortilla chips and lime. Squeeze lime over Posole just prior to eating.
Serves 6-8.
Preparation time: 10 minutes
Cooking time: 2 1/2 hours
Number of servings (yield): 6-8
Culinary tradition: Mexican