Print This Post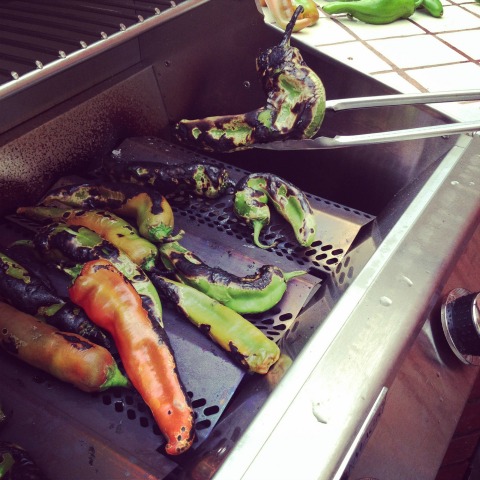 Today's weekend mission, should you accept (and you SHOULD!), is to get to the market and get the last of the Hatch chiles.
These prized green chiles from New Mexico are a summer romance that heats up in August and is snuffed out by the end of September, when they disappear again until next August. So go grab the last of them today and let's grill-roast them so we have them to brighten our meals in deepest, darkest, winter.
We learned how to roast them inside the kitchen using the stovetop, which is a fine technique. But today we're heading outdoors, for an al fresco grilling, thanks to my friends at Frieda's Produce who sent a box of chiles over.
How to grill Hatch chiles outside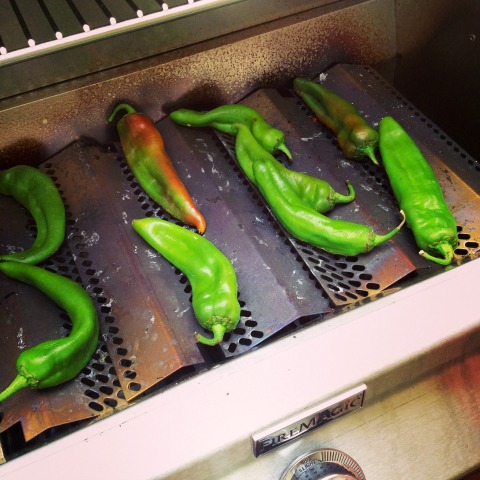 Turn the grill on to a medium flame. Remove the rack from the grill and place the whole chiles right on the burner areas.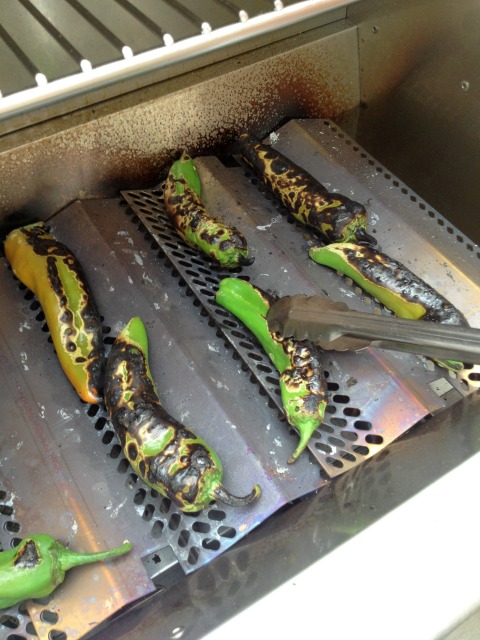 Stand there while the chile skin begins to blister and pop, and the outside begins to char. Turn each chile as often as needed to blacken it evenly. (Don't let them catch fire.) The goal is to get them blackened all over.
As each chile looks black-done, remove from grill and place immediately into a big plastic bag, closing the bag after each addition. (I forgot to take a photo of this step!). Allow chiles to steam in the bag.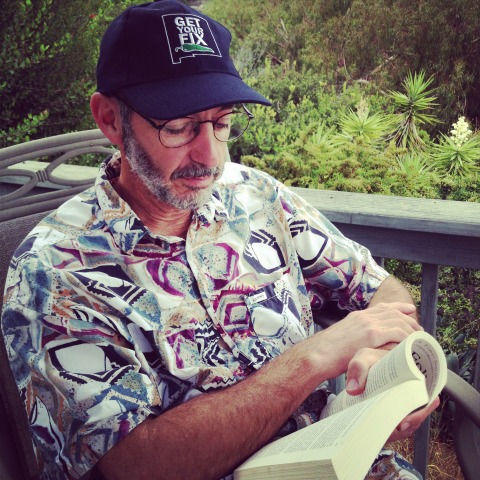 Take a rest and read a book on the deck while you wait for them to cool down to room temperature in the bag (about 30 minutes).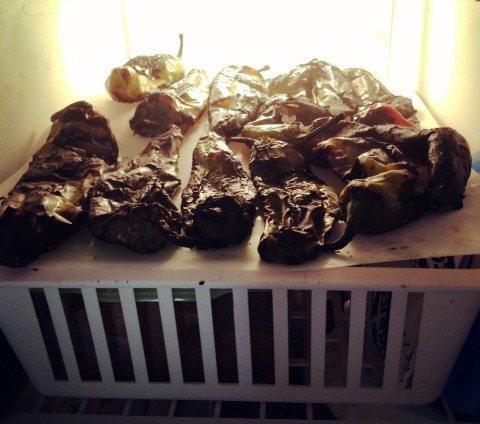 Place them on a flat sheet in the freezer, to freeze individually. When chiles are frozen, they will look like charred rigid planks. Place these frozen chiles into a freezer-safe zip-top bag for storage in the freezer. You freeze them on a sheet like this so they don't clump up and stick together as a frozen lump.
To use: When you are ready to use the chiles, you may take them out one at a time for use. Simply run the frozen chile under a light stream of water, which will thaw it, and then…
gently peel off the charred skin
cut off the stem
using a finger, scoop out and discard the seeds, which will largely be collected near the stem-top of the chile
you're ready to use the chile, either chopped, torn into long strips, or left whole
How easy was that?
Hint: This technique works with bell peppers, as well, which are also abundant in the store right now for late summer-early fall.
Enjoy your Hatch!
If you'd like to know what to do with your frozen Hatch, I have several recipe collections for you to peruse
Or put the word "Hatch" in the search box in the top left corner of this site, and you'll pull up all sorts of delicious recipes!
Disclosure: Frieda's Produce sent a case of Hatch chiles for grilling.