Print This Post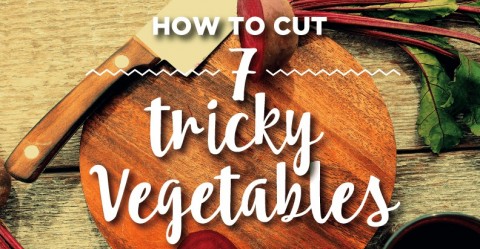 Let's say, in an effort to expand your palate, you toss some unusual vegetables into your grocery cart. Not the standard lettuce, or green beans, or carrots.
Maybe something that looks a bit weird — artichoke, kohlrabi, or celeriac, perhaps.
You get home with it, and then what? What the heck? How do you cut it?
Here are some step-by-step tips on grappling with some of the trickier vegetables.
Push your own envelope when it comes to produce. Start chopping and enjoy some new-to-you vegetables!
Infographic courtesy of Pound Place
Save