Print This Post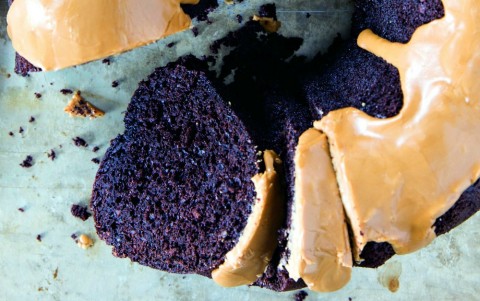 What are you having for Passover dessert this year? The same old, same old, or are you willing to try something new?
Because I have a wonderful Fudgy Chocolate Bundt Cake with Coffee Glaze that will likely become your family's new standard after you taste it this year.
Who can resist a good chocolate Bundt cake, anyway, especially one glazed with chocolate's bff, coffee?
Put this in the oven, and prepare to take a bow.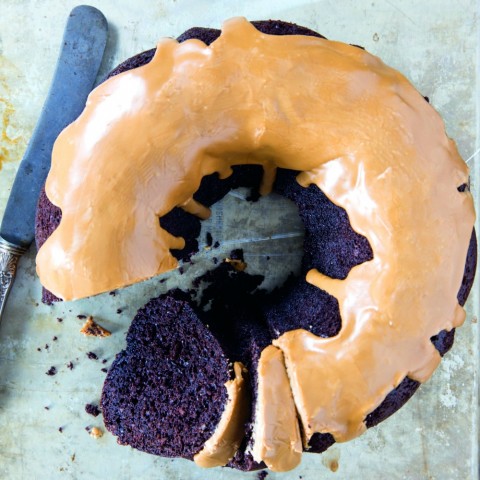 Fudgy Chocolate Bundt Cake with Coffee Glaze
Fudgy Chocolate Bundt Cake with Coffee Glaze -- the name says it all with this perfectly chocolaty dessert topped with chocolate's best friend, coffee. Perfect for Passover, or anytime you want a rich chocolate Bundt cake!
Ingredients
Cake

2 1/2 cups almond flour
1 cup cocoa powder
1/2 cup potato starch
1 tablespoon instant coffee granules
1 1/2 teaspoons baking powder (must have the 100% kosher for Passover certification on it)
1/2 teaspoon kosher salt
1 1/2 cups sugar
1/2 cup oil
1 tablespoon imitation vanilla extract
6 eggs
.

Coffee Glaze

1 cup powdered sugar
1 tablespoon brewed coffee
1 teaspoon oil
Directions
Preheat oven to 350°F. Grease a Bundt pan well; set aside.
In a small bowl, whisk together almond flour, cocoa powder, potato starch, coffee, baking powder, and salt. Set aside.
In a separate bowl, whisk together sugar, oil, vanilla, and eggs. Add dry ingredients; stir to combine.
Pour batter into Bundt pan; bake 40-45 minutes, until toothpick inserted into the center comes out clean. Set aside to cool completely in the pan. Remove from pan; glaze with Coffee Glaze.

To make Coffee Glaze:

In a small bowl, whisk together all ingredients to form a glaze. If the glaze is too thick to pour, add water 1/2 teaspoon at a time, until desired texture is reached.
Pour glaze over cooled cake.
Makes 1 large cake. Serves 12-16.
Notes
Baking: This cake can also be baked in a 9x13-inch baking pan. Bake at 350F degrees for 35-40 minutes. Cool before glazing.
Freeze: The author assures us that this cake is freezer-friendly.
Recipe source: From "Perfect for Pesach: Passover Recipes You'll Want to Make All Year," by Naomi Nachman. Photos by Miriam Pascal. (Artscroll/Shaar Press, March 2017; $29.99)
https://www.shockinglydelicious.com/fudgy-chocolate-bundt-cake-with-coffee-glaze/
Copyright Dorothy Reinhold | ShockinglyDelicious.com. All rights reserved.
The recipe comes from a new cookbook, "Perfect for Pesach: Passover Recipes You'll Want to Make All Year," by Naomi Nachman, with photos by Miriam Pascal (Artscroll/Shaar Press, March 2017; $29.99). In it, Nachman, a chef, caterer and host of the radio show "Table for Two," shares 125 of her most popular recipes from more than 20 years of cooking and catering Passover. She skews towards creative flavor combos so you can bring something new to the holiday table.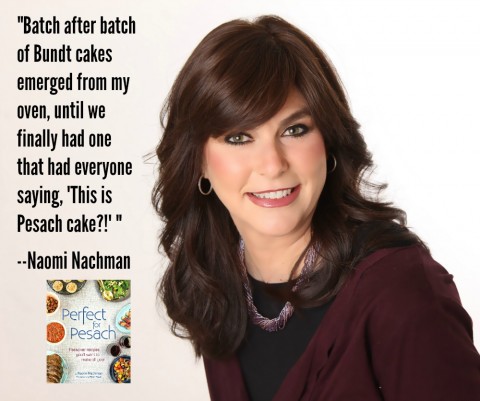 "All of my recipes use fresh, simple and delicious combinations of ingredients you can get all year long and create interesting meal choices. My goal is to help home cooks prepare delicious meals without making the process too complicated or exhausting. I want you to be as excited about cooking for Pesach as I am. These recipes are so delicious, your family and friends will be asking for them all year long," she writes.
If you like this recipe and want to save it, pin it using the image below to your Pinterest board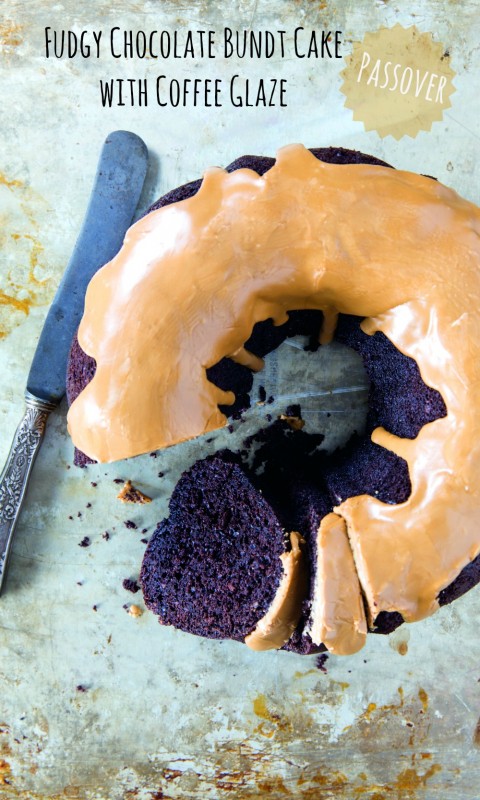 A few days ago, you may have seen her Charoset Salad on Shockingly Delicious. She took the traditional, much loved Charoset and modernized it into a salad treatment. Charoset is a mixture of apples and nuts, ground up into what is supposed to remind us of mortar, or mud used to make adobe bricks, which the Israelites used when they were enslaved in ancient Egypt. You must try her salad version!
Disclosure: The publisher sent a copy of the book for review.

Save
Save
Save
Save
Save
Save
Save
Save
Save
Save
Save
Save
Save
Save
Save
Save
Save
Save
Save
Save