Print This Post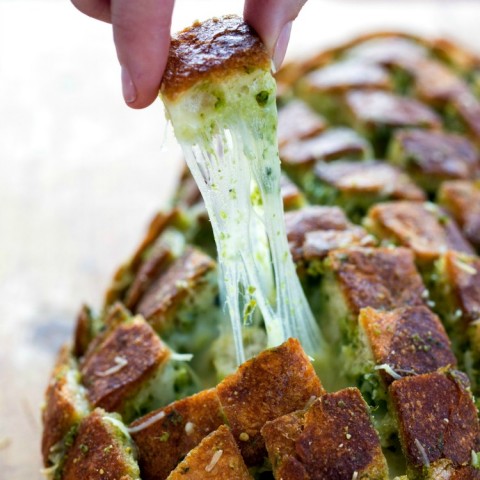 When I'm grumpy McGrumperson, I turned on "The Chew" to get me out of my funk. It used to play near lunchtime, so I might even have been chewing as I watched "The Chew."
Although the show ended a year ago, I really miss it. It was hard not to smile at the antics of the zany crew, who flitted from topic to delicious topic on their hit ABC daytime show. I've loved mischievous Clinton Kelly since he was on "What Not to Wear," (which, by the way, I could have starred in, since that describes my fashion sense; but I digress), and tall-drink-of-water Carla Hall is not only funny and smart, but she has incredible style, both in her clothing and her food. (The less said about Mario Batali, the better, due to revelations about his behavior through the years.)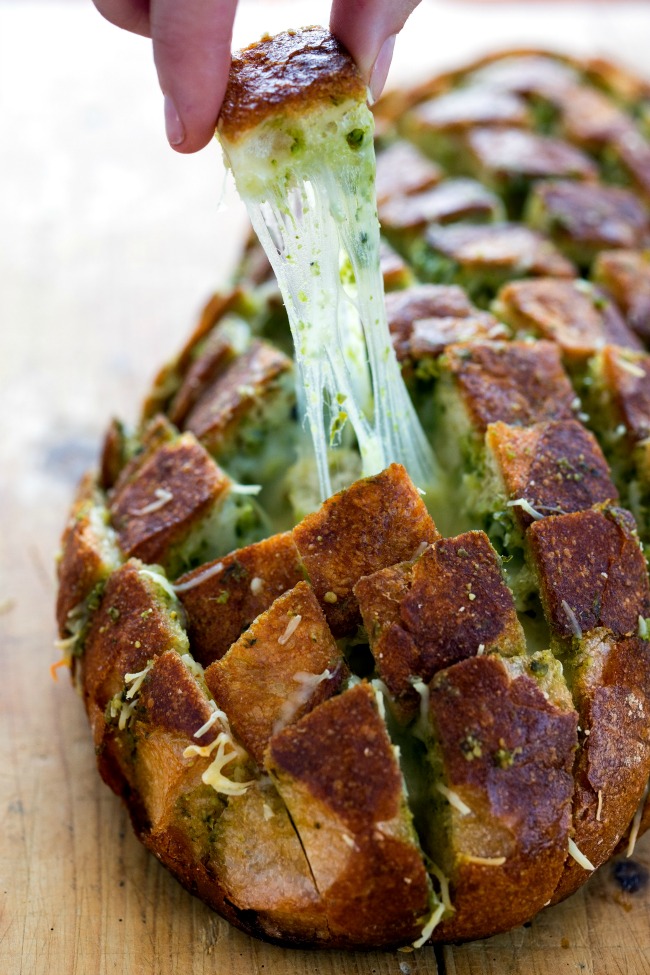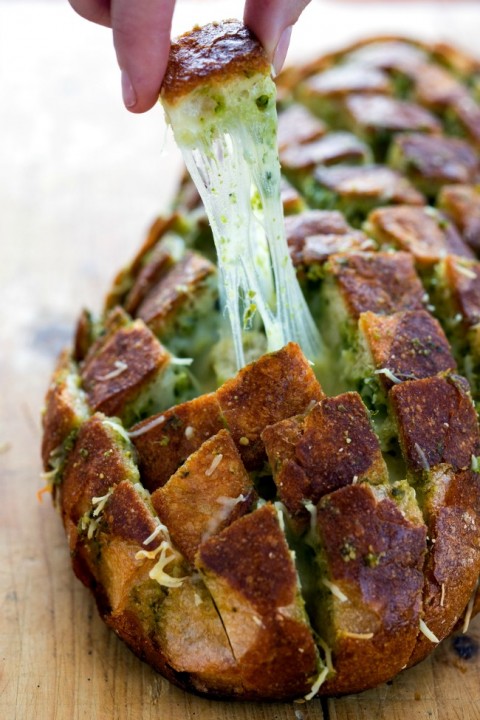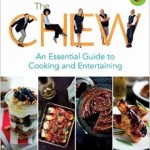 It's Carla's Cheesy Pull-Apart Pesto Bread that struck me when I first paged through the cookbook by The Chew crew. It's called "The Chew: An Essential Guide to Cooking and Entertaining. Recipes, Wit and Wisdom from The Chew Hosts," (Kingswell Publisher).
The cookbook is chock full of delicious favorites from the hosts and their families, everything from modern ways to get dinner on the table (Sheet Pan Chicken Thighs with Fingerling Potatoes) to "Old Faves New Flaves" like Sweet Potato Gnocchi with Brussels Sprouts and Brown Butter, to a new spin on a classic breakfast like Omelette in a Jar.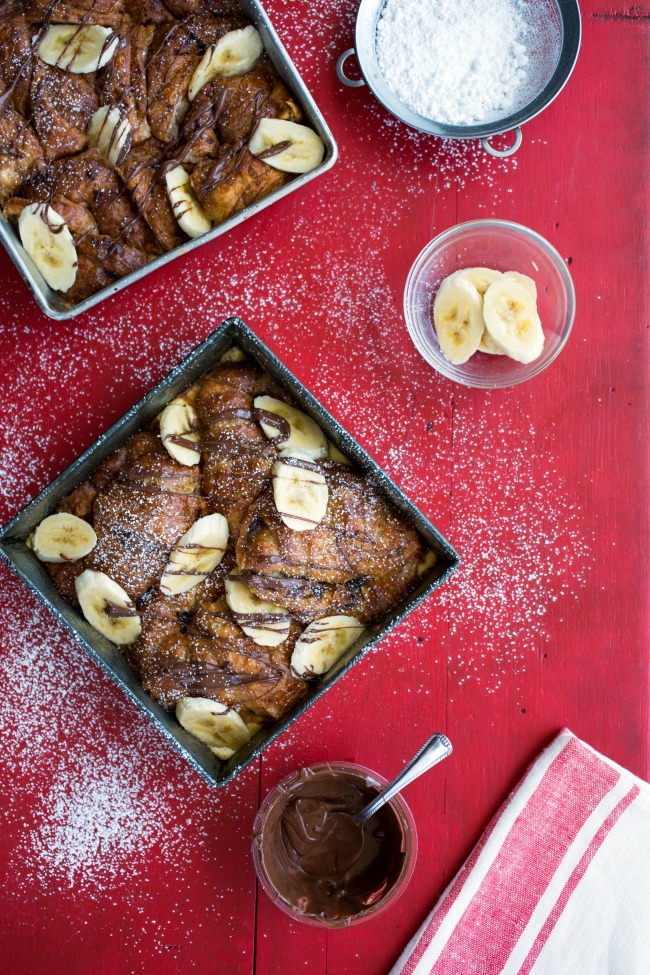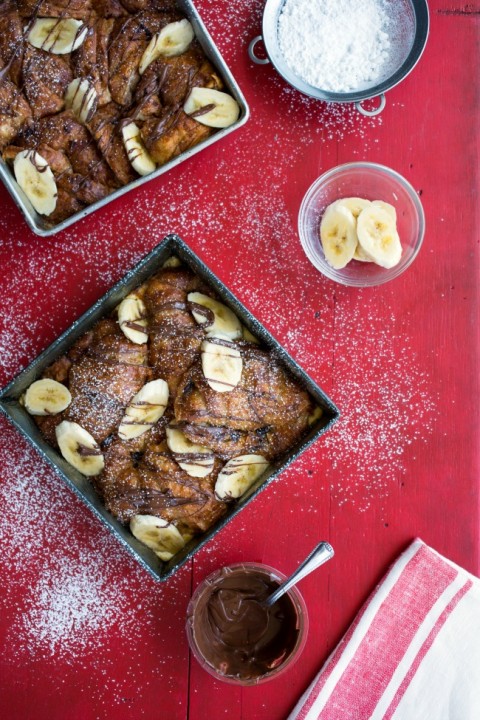 Speaking of breakfast, the Croissant Bread Pudding (with Nutella, no less!) has my teenager's name written all over it.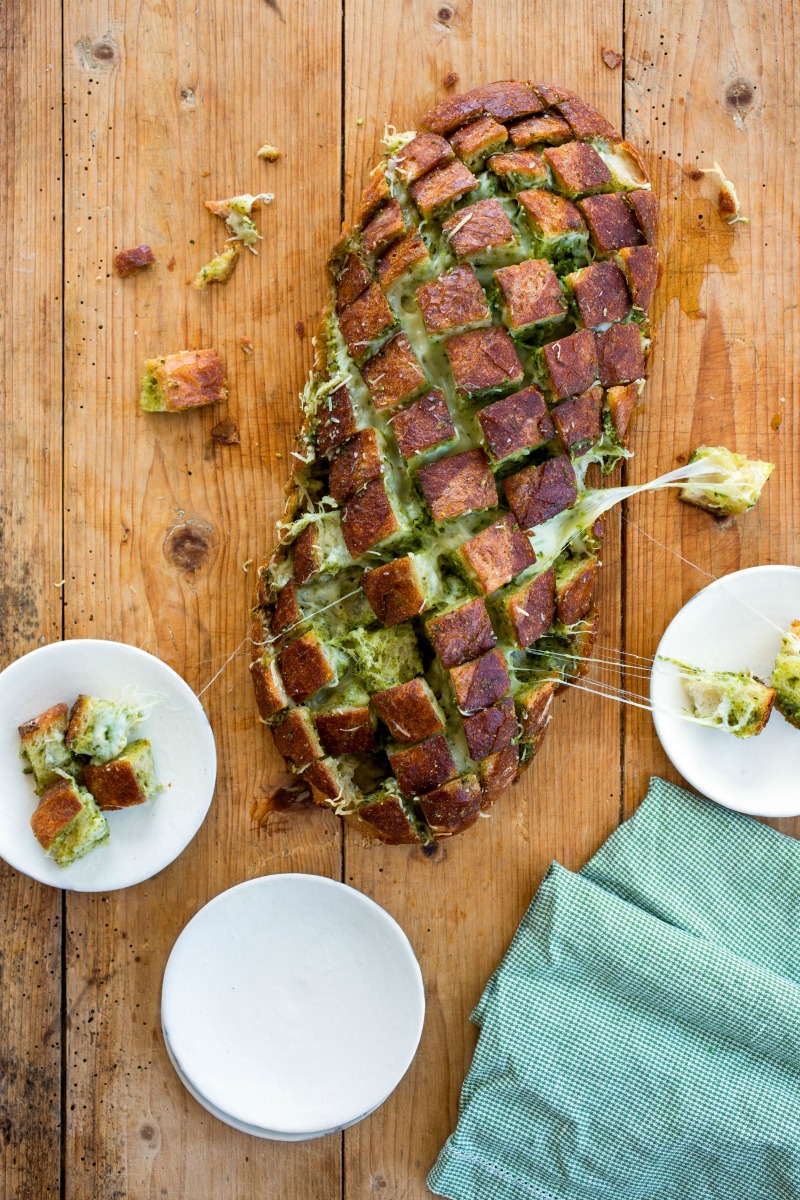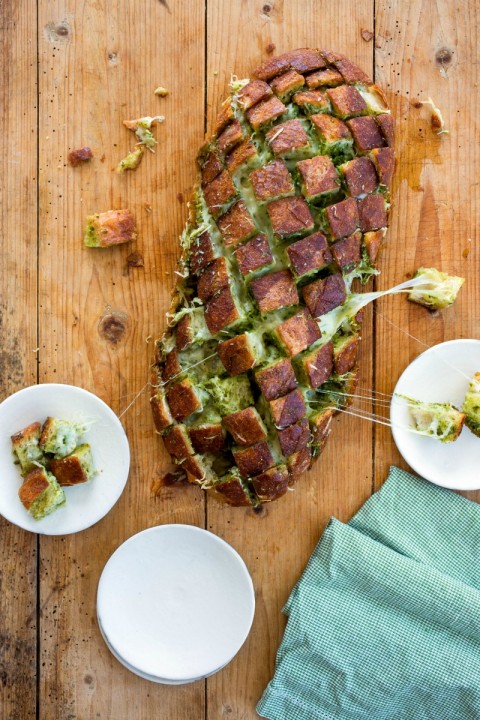 But let's get back to my obsession, the Cheesy Pull-Apart Pesto Bread. Here's what Carla says about it:
"Every single time I make this dish, people go crazy for it; and it's so simple that you don't even have to make anything from scratch . . . it's the ultimate cheat! And if you're going to throw a party, sometimes you need a little help from the grocery store—you know? It's got everything you want in a garlic bread and more. First, I drizzle this baby with butter, then stuff it with cheese, and slather it with tangy pesto. It's like garlic knots gone wild!"
Chew on this, friends! It's what I'm bringing to this month's Progressive Eats dinner, a 5-year anniversary celebration of the group. We're doing an outdoor soiree, and this bread will be a perfect partner to our patio party! See the whole menu below, after the recipe ⇓ , and choose something for your own menu this week. We have so much to offer for your version of an elegant evening outdoors.
Cheesy Pull-Apart Pesto Bread
People will go crazy for this pesto-stuffed cheesy bread that's like garlic knots gone wild. Cross cutting the bread make it easy to pull apart.
Ingredients
1 loaf French or Italian bread
1/4 cup melted butter
1 cup store-bought basil pesto
1 1/2 cups 3-cheese blend (mozzarella, Parmesan, and Asiago)
Directions
Heat oven to 375° F degrees.
Place the bread on a cutting board. Use a serrated knife to make 1-inch diagonal cuts through the bread, leaving the bottom crust intact. Turn the bread and make diagonal cuts in the opposite direction, creating a crosshatch pattern.
Meanwhile, pour the melted butter into the cuts of the bread. Then use a spoon to drip the pesto into the cuts of the bread. Finally, stuff the shredded cheese into the cuts of the bread.
Wrap the bread in aluminum foil and place on a baking sheet. Place in the oven to bake for 15 minutes. Then, open the foil to expose the top of the bread and cook for an additional 10 minutes.
Remove from the oven and let cool slightly before serving.
Serves 12.
Notes
https://www.shockinglydelicious.com/cheesy-pull-apart-pesto-bread/
Copyright Dorothy Reinhold | ShockinglyDelicious.com. All rights reserved.
I'm chewing. Are you?
Pin the image below to your Pinterest board to save this recipe for later.

Disclosure: The publisher sent a copy of the cookbook for review, and granted permission for me to republish the recipe and use the photos. All opinions are my own.
This recipe was first posted on Shockingly Delicious in April 2016, reposted April 2017, and has been refreshed and reposted today.



Save
Save
Save
Save
Save
Save